Here's what you need to know if you're searching for the best Sheltie breeders in California. Originally bred to serve as guard dogs for farmers on the Shetland Islands, shelties are popular today as family companions.
They are highly energetic and thrive in sports. Although Shetland Sheepdogs (Sheltie) are affectionate, they can be protective of their owners.
Before scrolling down this list of Sheltie breeders in California, check out these other breeder recommendations: Best Italian Greyhound Breeders in California and Best Beagle Breeders in California.
Sheltie Puppies For Sale in California
If this is the dog for you, ensure to adopt one from a renowned breeder. It may be a bit tricky finding one, given the sheer number of puppy mills on the market. But we've narrowed down your search with this list of top Sheltie breeders.
Sheltie Product Recommendations: Best Dog Foods For Joint Health and Best Inflatable Dog Bed.
1. PuppySpot's Sheltie Puppies For California
Since you're searching for Sheltie breeders in California, it's worth giving PuppySpot a try. PuppySpot is a reputable platform, where you can browse for available Shetland Sheepdog puppies from the comfort of your home in California.
All Sheltie breeders with puppies listed on the platform have to go through a screening process by PuppySpot, so you can rest assured knowing that your dog will be safely shipped to your home in California.
Before you continue on your search for a Shetland Sheepdog puppy for sale in California, check out the link to the marketplace below.
PuppySpot Details
2. Caitlin Shelties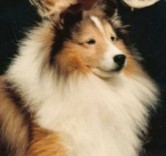 Caitlin Shelties is a top Shetland Sheepdogs breeder located in San Jose, California. This breeder is a member of the Shetland Sheepdog Club of Northern California and the American Shetland Sheepdog Association. They aim to produce Shetland Sheepdogs that meet the standards of the Northern California Shetland Sheepdog Club and the American Shetland Sheepdog Association.
Shelties from this Kennel are often beautiful, well-behaved, intelligent, and healthy. At Caitlin Shelties, all dogs grow up inside the house and get all the attention and care they need. This breeder considers all dogs as family members. They specialize in breeding white and sable Shetland Sheepdogs.
They produce about 2 to 4 litters yearly. You will find "show quality" females that can excel in the ring here. All their dogs get enough daily exercise and are well-socialized. Adult Shetland Sheepdogs are also comfortable inside the house. This breeder takes their dogs to dog shows.
Their dogs are very comfortable with unfamiliar faces. They have excellent temperaments and if you want to adopt any, contact this breeder. They will reply to your email with useful information to help you adopt the perfect puppy for you.
Caitlin Shelties Details
3. Karosel Shelties
Karosel Shelties is another top breeder in the state of California. It is made up of Jennifer McFarlin, Robin McTaggart, and Jade Molina. The kennel is filled with many beautiful Shetland Sheepdogs looking to move to new deserving forever homes. Apart from their beauty, people love dogs from Karosel Shelties for their high intelligence and loyalty.
This breeder went into the business of producing Shelties in 1990. They do their best to breed healthy, sound dogs with excellent temperaments. Karosel Shelties is always ethical in their methods and carry out all the needed testing. So, you are sure that getting a puppy from here gives you one that will live long.
Karosel Shelties Details
4. Relyt
Kristina Rickard runs this lovely Shetland Sheepdogs home. The professional handler has many recognitions and is an AKC Breeder of Merit. Relyt enjoys membership in the Shasta kennel club and the American Brittany Club.
They started breeding shelties in 2014 and have produced many high-quality dogs since then. Relyt has an excellent breeding program that aims at producing the next top-winning dog.
If you want to adopt a puppy from them, feel free to give them a call. You should know that they will require some personal information from you.
This will help them provide the perfect match for you. All dogs at Relyt are vet checked and come with a health guarantee. Once you complete your application, Kristina will reply with information about pricing, availability, and the required steps.
Relyt Details
5. Marshland Shelties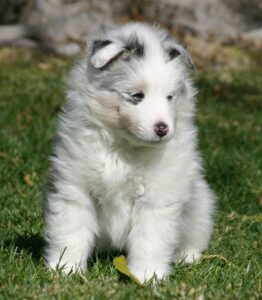 Marshland Shelties is home to some of California's best Shetland Sheepdogs and is run by Marsha Wheatcroft and Daniel Wheatcroft. With over forty years of experience, this kennel proves to be one of the best places to get a healthy puppy.
The breeder is highly dedicated and has produced more than 50 champions in a variety of colors. The AKC registered breeder has handled many Shetland Sheepdogs to their championships.
Marshland Shelties is also a proud member of the Collie Club of America, Inc and the American Shetland Sheepdog Association.
If this is your chosen breeder for a Shetland Sheepdog, you should contact them and send in your application. They are always ready to answer your puppy adoption-related questions.
Marshland Shelties Details
6. Primo Shelties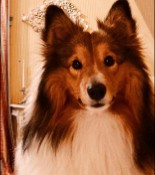 Formerly known as Nina, Primo Shelties started the breeding business in 1967. This breeder is highly experienced and has produced many high-quality Shetland Sheepdogs. They have acquired plenty of Sheltie champions and filled their home with puppies from championship bloodlines.
Puppies from this kennel vet checked and certified free from genetic health conditions. Primo Shelties only use high-quality parents' dogs for breeding to ensure they provide the healthiest litter possible. This breeder has gone on to win many awards, including the Best of Breed ASSA National and Best In Show to WB.
They also went on to win the Top Best of Breed CH. Victory's Hidden Treasure, CC. If you reside in Northern California, precisely San Francisco Bay Area, Primo Shelties might be the best place to get your sheltie. The kennel is nestled on a small farm, only a few acres where dogs exercise and play.
But this doesn't limit the way the breeder cares for they are dogs. Primo Shelties has been a member of the Shetland Sheepdog Club of Northern California for over 36 years. The breeder is currently serving as the president of SSCNC and also holds other offices.
Primo Shelties Details
Address: Morgan Hill, CA 95038
7. Sea Haven Shelties
Nestled in Tracy, California, Sea Haven Shelties is owned by Yvonne Samuelson. This kennel is home to many beautiful and clever Shetland Sheepdogs. All dogs in this kennel get plenty of attention and care.
The breeder does their best to ensure that all dogs are well-socialized and sound before they move to their forever homes. If you want to adopt a sheltie from Sea Haven Shelties, you should contact them. They will provide information about pricing, availability, and everything you need to get started.
Sea Haven Shelties Details
8. Anne De Witt's Shetland Sheepdogs
This kennel is among the best you can find in sunny California. Anne De Witt's Shetland Sheepdogs is home to many quality puppies. They aim to fill many new homes with the joy that has filled theirs thanks to their dogs. They aim to produce healthy and happy dogs that thrive in whatever field they choose.
Anne De Witt's Shetland Sheepdogs breed their dogs to be loyal, active companions. Puppies from this breeder are intuitive, structurally sound, and have a wonderful temperament. They are very particular about broadening the gene pool, health, and longevity.
You should apply on their website if you want to purchase any of their Shetland Sheepdogs. They make sure to provide prospective puppy buyers with the perfect match by asking them questions about themselves.
After sending in your application, this breeder will reply with information about pricing, availability, and the required steps. This kennel does not wait-list prospective puppy owners. Once you contact Anne De Witt's Shetland Sheepdogs, they will let you know when the next litter will be available.
Anne De Witt's Shetland Sheepdogs Details
9. Shantel Shelties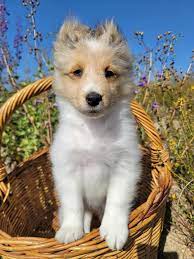 Last on the list of Sheltie breeders in California is "Shantel Shelties." Shantel Shelties plans each litter carefully to produce the best shelties possible. Their dogs are known to be sound both in temperament and structure.
They aim to produce quality Shetland Sheepdogs that are well-behaved. All their dogs have a health guarantee, and their puppies are sold on limited registration with spay or neuter contracts.
Shantel Shelties Details
Conclusion For The "Best Sheltie Breeders in California"
Shelties are highly affectionate but still protective of their owners. They make excellent companion dogs and are well-suited for people who can satisfy their exercise needs.
If you're looking to bring a sheltie into your home, we have provided some of the best breeders for you. We love to help you through your puppy adoption. So, feel free to choose from our list.
For more guides similar to this list of Sheltie breeders in California, you can check out:
Before you purchase a Sheltie puppy from a breeder in California, you can learn more about the breed by watching "8 Things Only Sheltie Dog Owners Understand" down below: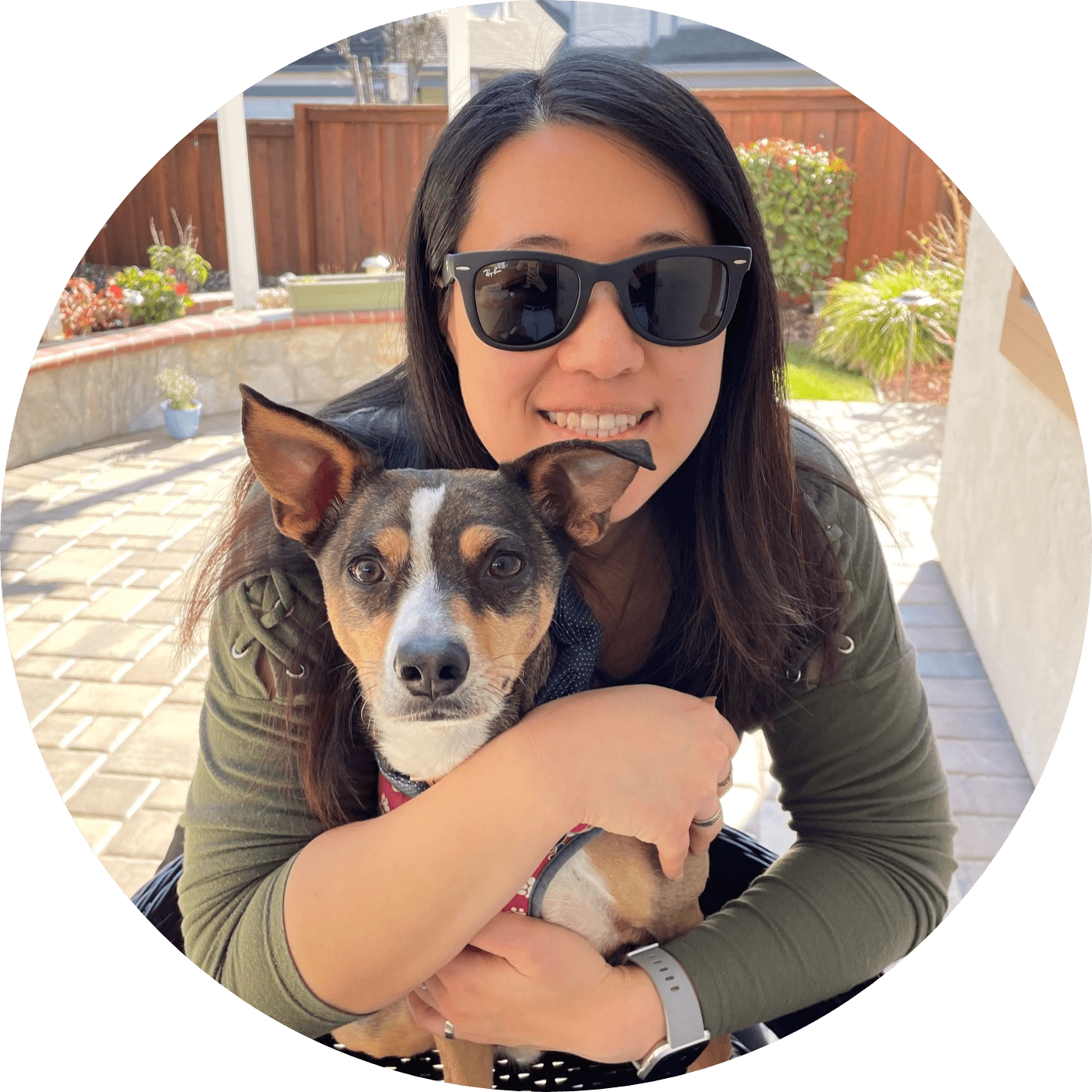 Dr. Sabrina Kong graduated from the Royal Veterinary College in England in 2016 and has been working at a small animal clinic in Northern California since then. She grew up in the Bay Area and got her bachelor's degree from Cal Poly San Luis Obispo. She also became a Certified Canine Rehabilitation Practitioner through a program at the University of Tennessee.
When she isn't in the clinic taking care of her four-legged patients, she enjoys traveling and trying new foods with her friends and her three-legged dog, Apollo. She adopted Apollo from her clinic when he was a puppy with numerous health issues. Dr. Kong truly cares about taking care of animals.