We've curated a list of places to find puppies for sale under $500 in Las Vegas, Nevada. These puppies are from breeders, rescue organizations, and individuals who want to rehome their puppies for small adoption fees.
The city is also blessed with many reputable dog breeders raising various breeds. However, getting a healthy and well-bred puppy from a reputable breeder is expensive. As such, people are now looking for other ways to get their favorite puppy breeds without breaking the bank.
Las Vegas is one of the pet-friendliest cities in the United States. The city hosts thousands of pet lovers and owners, with many wanting to join the race. Most of the resorts, hotels, and restaurants in the city welcome dogs and other pets.
Below are practical methods and places to get puppies for sale in Las Vegas for under $500.
Before you scroll down this guide, check out: 5 Best Pitbull Rescues in Las Vegas! (2023) and 6 Best Dog Daycares in Las Vegas! (2023).
1. Animal Rescue Groups
Rescues are a great source of cheap puppies and dogs under $500 in Las Vegas. These organizations save pets from various situations and place them in homes where they will be cared for and loved for small adoption fees.
These adoption fees cover medical bills, vaccines, food, toys, and related expenses. By adopting, you'll save money while also giving a rescued puppy a second chance at life. Typically, adopting a puppy from a rescue will cost $150 or more depending on the health of the dog.
Additional costs would include spay and neutering. However, all things considered, you will be able to get a puppy under $500.
The Samadhi Legacy Foundation
Kathy Benson created The Samadhi Legacy Foundation in Las Vegas after noticing an increase in animals being euthanized in shelters without help. While its primary focus is on Pitbulls, this rescue group saves other dog breeds and places them in loving homes where they will be loved and cherished.
TSLF provides medical treatment for injured and sick animals. They provide exceptional care for pregnant dogs and their puppies, ensuring they have all they need to deliver safely.
The puppies are also handled with care until loving families adopt them. In addition, they provide lifetime support for all their adopters, ensuring they have all they need to care for their pets properly.
The Samadhi Legacy Foundation Details:
Connor and Millie's Dog Rescue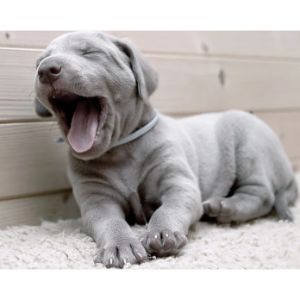 Connor and Mille's Dog Rescue is a non-profit, all-breed rescue serving Las Vegas and surrounding cities. The rescue group relies on fosters to care for their pets until they find their forever homes.
One thing we love about this rescue organization is that they go the extra mile to make their puppies and dogs adoptable. They provide appropriate behavior training and medical treatment for surefire adoptions.
This rescue takes adoption seriously, so they thoroughly evaluate all potential applicants to ensure they are compatible with the puppies and vice versa.
Connor and Millie's Dog Rescue Details:
A Path 4 Paws
A Path 4 Paws believes every pet deserves a second chance at life. As such, they do everything in their power to save dogs and puppies at risk of being euthanized in shelters.
They rescue puppies and dogs from a myriad of situations, including those with severe health issues. All their pets are vet-checked, brought up to date on vaccinations, dewormed, and microchipped.
ACC is a strong advocate for pets, and they organize various programs to educate people about the importance of spaying or neutering their pets and responsible pet ownership.
To that note, the team ensures all their dogs are spayed or neutered before adoption. Puppies not up to the age of desexing are sold with a contract requiring adopters to spay or neuter the pets at the appropriate age.
A Path 4 Paws Details:
Animal Help Alliance
Animal Help Alliance rescues and rehomes all dog breeds and sizes in Las Vegas. It is a non-profit, all-volunteer rescue organization dedicated to giving pets a second chance at life.
They save these pets and provide proper training and rehabilitation to prepare them for their forever homes. AHA spares no expense for the medical needs of the pets. Each pet is thoroughly examined and brought up to date on vaccination, dewormed, and microchipped.
In addition, the rescue ensures the puppies and dogs are well-socialized and trained to allow for a smooth and seamless transition into their new homes. All rescued pets are placed in foster homes where they are loved and cared for until they find their permanent homes.
Animal Help Alliance Details:
2. Online Pet Marketplaces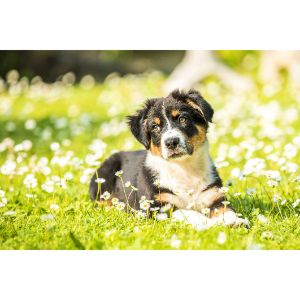 Pet marketplaces allow users to buy puppies from various sellers across the United States. These vendors offer different dog breeds, allowing you to find your desired puppy with just a few clicks.
In addition to finding puppies of various breeds and sizes, pet marketplaces allow users to search for puppies by location, price range, color, and sex.
Here is a brief overview of some pet marketplaces to get puppies under $500 in Las Vegas.
Adopt-a-Pet
Adopt-a-Pet is an online marketplace for buying various pets, including puppies. Users can search for puppies in their location or view all available puppies on the platform. If you're looking for a puppy in Las Vegas, you'll want to filter through cities and states near you in order to avoid high transportation fees.
Additionally, you can streamline your search result with criteria like age, breed, size, and sex. The puppies are listed on the platform alongside their photos.
Click on the puppy that appeals to you for more information. If your desired breed is not on the website, subscribe to their mailing list to get notified when a new puppy matches your criteria.
Adopt-a-Pet Details:
Petfinder
Petfinder is another popular source of puppies with a network of over 11,500 rescues and shelters across the United States. Search for puppies in Las Vegas on the main page and narrow down your results by size, breed, gender, and other options.
Click on a puppy that interests you for a description and more photos. The puppies are listed with vital details to help you make an informed decision. You will learn about their health, friendliness with kids, and behavior. They are several puppies available near Las Vegas.
Petfinder Details:
Greenfield Puppies
Greenfield Puppies is a pet marketplace committed to finding forever homes for dogs. They have connected healthy puppies with responsible, caring families for over two decades. Greenfield Puppies conducts background checks on all breeders to ensure humane practices.
Click on the "View All Breed" section to see all available puppies or "Puppies Under $500" to view puppies in that category. The platform also lists puppies by state, making it easy to find a puppy near you.
Greenfield Puppies Details:
PetSmart Charities
PetSmart is a brick-and-mortar and online store to buy pet supplies. The company also cares about the welfare of animals, so it created PetSmart Charities to help millions of needy animals nationwide.
PetSmart often conducts adoption events to help people find companions at affordable rates. Visit a location near you to ask about their next event date, or subscribe to their mailing list to receive updates.
PetSmart Charities Details:
3. Craigslist
Craigslist allows people to post classified adverts to find new homes for their pets. It has listings from users across the country. Look for dog adoption classified ads in the "community" section to see information and pictures of puppies looking for homes.
Some classifieds do not have prices attached to them, while others require small adoption fees. Prices vary depending on the breed, size, age, and seller. Search for users in Las Vegas or surrounding cities and ensure you see the pet before paying.
Craigslist Details:
4. Facebook Groups
Facebook has many groups for rehoming, learning, and sharing experiences about pets. Some groups help people who want to adopt or find new homes for their pets. Join a few groups and ask if they have puppies for sale or adoption within your price range.
Social media platforms like Facebook and Instagram also have many posts about "puppies for sale." You should also harness the power of hashtags when looking for affordable puppies. Use hashtags like #puppiesforsaleLV, #cheapPuppiesLV, and #LVPuppies to expand your search.
It's also a good idea to ask groups in Las Vegas where they purchased their dog. Oftentimes, many of the lower-cost breeders aren't advertising on social media and may have a smaller dog breeding operation.
These are some of our favorite Facebook groups:
5. Reddit
Reddit has subreddits dedicated to sharing news and information about puppy adoption. Search for pet forums in Las Vegas to check if they offer puppies within your budget. Tell the subreddit group what you want, and someone with a puppy for sale might contact you.
Reddit Details:
Frequently Asked Questions
Are dogs allowed on the strip in Las Vegas?
You can bring your leashed dog on the Las Vegas Strip from 5:00 am until noon.
What is the dog law in Las Vegas?
To be safe, always keep your dog leashed in Las Vegas unless you are in an off-leash dog park.
Conclusion for "Where Can You Find Puppies for Sale Under $500 in Las Vegas"
All puppies are different, so it's essential to find one suitable for your personality, lifestyle, and family. When you find a seller, contact them and schedule a meet and greet to spend time with the puppy.
This meeting will help you study the puppy's temperament and determine if you are compatible with each other. The next important thing to consider is the puppy's health. Ask for health records and examine the puppy properly before closing the deal.
If you find this guide, "Where Can You Find Puppies for Sale Under $500 in Las Vegas," helpful, check out:
Before you bring home a puppy, learn more by watching "101 Facts About Dogs" down below:
Garrett loves animals and is a huge advocate for all Doodle dog breeds. He owns his own Goldendoodle named Kona. In addition, he volunteers at the Humane Society of Silicon Valley, where he fosters dogs and helps animals. Garrett enjoys writing about Doodles and believes that dogs can teach humans more about how to live than humans can teach a dog.
Why Trust We Love Doodles?
At We Love Doodles, we're a team of writers, veterinarians, and puppy trainers that love dogs. Our team of qualified experts researches and provides reliable information on a wide range of dog topics. Our reviews are based on customer feedback, hands-on testing, and in-depth analysis. We are fully transparent and honest to our community of dog owners and future owners.