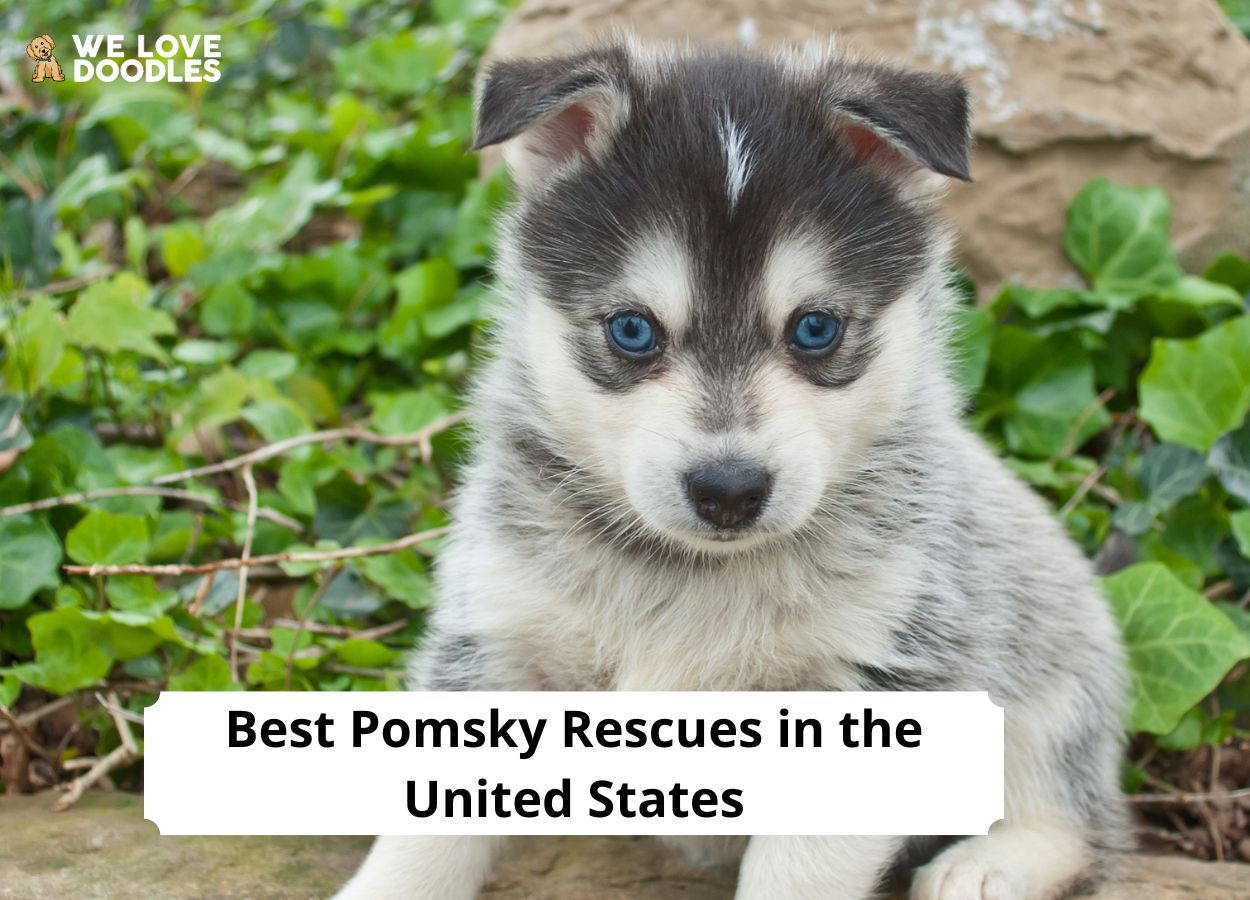 There are only a few Pomsky rescues in the United States since it is a relatively new and rare dog breed. This article lists 10 of the most trustworthy rescues that offer Pomeranians, Siberian Husky, and their mixes.
The Pomsky gained notoriety on social media for their adorable and photogenic features, but good looks aren't all they have. This crossbreed between the Pomeranian and Siberian Husky is an intelligent and loyal dog with a playful nature.
In addition, Pomskies are adaptable dogs that can quickly settle into any living situation and learn new tricks. Silly, funny, and attention-seeking, the Pomsky is an adorable bundle of joy you won't get enough of. If you plan to adopt a Pomsky, you should know they are expensive dogs.
The initial adoption cost of a Pomsky can cost $500 to $1,000, and their living expenses can range from $2,000 to $3,000 annually. But if you can afford it, don't hesitate because these cheeky little fellows get adopted fast.
Before you scroll down this list of Pomsky rescues in the United States, you can check out these other dog rescue shelter recommendations from our team at We Love Doodles: Best Bordoodle Rescues in the United States and Best Shih Tzu Rescues in the United States.
Find a Pomsky Rescue Shelter Near Me in the United States
Our team at We Love Doodles created and compiled this list of the best Pomsky rescues in the United States to help you find a suitable companion to introduce into your home.
Pomsky Product Recommendations: Best Whelping Heating Pads and Best Odor Resistant Dog Beds.
1. Husky Camp, California
Husky Camp is a 501 (c) (3) non-profit organization that rescues and rehabilitates Siberian Huskies and their crossbreds, like Pomskies in California. It is a member of the Siberian Husky Rescue Referral of California (SHRRCA).
Their commitment to the cause for 70 years and knowledge about the breed makes them a reliable Pomsky dog and puppy rescue in the United States. More than 1500 dogs have found help and new homes from this successful operation.
Located in West Cajon Valley in California, the rescue group is managed by dedicated volunteers who find these dogs in shelters and abandoned on streets and bring them to Wrightwood facility or foster homes. Here, these dogs receive ultimate care and medical attention, which helps them recover and become fit for adoption.
Husky Camp hosts its adoption event weekly throughout Sothern California, where residents from all over the state come to meet their dogs. The ultimate goal is to find homes forever for these lost and surrendered dogs where they can live happily for the rest of their lives.
The rescue also accepts direct owner surrenders so that the dogs don't end up in the wrong hand and can be rehomed suitably. Moreover, all the dogs in their care are spayed or neutered and receive necessary vaccination shots and microchips.
Husky Camp Rescue Details
2. Goliath Mountain Rescue, California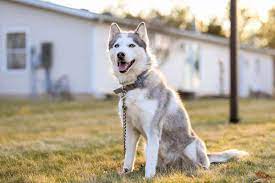 Goliath Mountain Rescue is a non-profit organization focusing on breeds like Siberian Huskies and German Shepherds and their mixes. They specialize in rescuing dogs from high-kill shelters and sometimes from owners who want to surrender. All dogs receive rehabilitative care at their facility, which helps make the transition into their adoptive family easier.
The volunteers here understand the needs of the rescue dogs in their care, enabling them to shortlist the most suitable adoptive homes. The rescue volunteers spend time and effort matching each dog to an applicant so they can spend the rest of their lives in safety and harmony.
Along with quality nutrition, the dogs receive vet care, spaying or neutering procedure, and other basic training, along with behavioral evaluation before being made available for adoption. Since many of them come with traumatic histories, they need ample time to recover, and Goliath Mountain Rescue assures that they get that.
The cost of their Siberian Husky is $200, which includes spaying and neutering, microchip, and up-to-date vaccinations. It's not very common to find a Pomsky in a shelter home, but if they rescue one, it will be listed on their website.
Goliath Mountain Rescue Details
3. Recycled Pomeranians, Texas
Recycled Pomeranians is a non-profit organization with a 501 (c) (3) charity status that has been helping Poms and Pom mixes find a home since 1996. Based in Dallas, it is run by volunteers only who have a mission to find, rescue, foster, vet, and rehome these unwanted and abandoned pups and dogs.
They take dogs from puppy mills, surrendered by their owners, left on the streets, and from high-kill shelters. Once a dog is saved, it is placed in foster care, where it can rehabilitate and socialize while receiving necessary medical attention.
After examination by a registered vet, they receive their spaying or neutering treatment. They also receive up-to-date vaccinations according to their age and medical condition. Furthermore, all dogs get tests for Heartworm, get a microchip and go for a dental cleaning session.
The cost of adoption for their Pomsky is $1,200. It covers the cost of their shelter, foster care, transportation, vaccinations, microchip, and spaying/neutering. Unlike apartments, their dogs are used to living in open homes but need an indoor environment to grow and nourish.
Recycled Pomeranians Rescue Details
4. Peace Love and Poms Rescue, Pennsylvania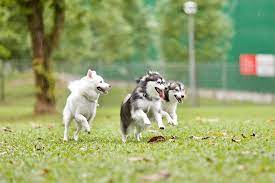 Peace Love and Pom Rescue is a charitable organization run by volunteers dedicated to saving dogs in trouble and providing them with the safest living situation. They are based in Lebanon, Pennsylvania, focusing on Pomeranians and Pom Mixes.
The dogs in their care are rescued from neglectful owners, abandoned streets, puppy mills, and other shelters. Moreover, Peace, Love, and Poms Rescue also accept owner surrenders. The dogs live in foster homes until they can be adopted.
Here, they receive all necessary vet care after a detailed examination by a registered veterinarian. They also get shots for core vaccines like Rabies, Parvo, and Bordetella. Peace Love and Poms Rescue provides them with microchips, bloodwork tests, x-rays, spaying and neutering surgery, and dental care.
Sometimes the dogs have special needs and illnesses that require expensive procedures, and Peace Love and Poms Rescue support them entirely through this process of getting better. Fellow Pom lovers, dog enthusiasts, and generous community members help them through donations.
These donations and the adoption fee are spent entirely on the well-being and rehabilitation of rescued dogs. They have some adorable Pomsky on their list of adoptable dogs as they save all sorts of Pomeranians in need.
They have a not tax-deductible adoption fee of $350 (and $250 for senior citizens) for all their dogs. They come spayed or neutered, vaccinated, and tested for Heartworm with a microchip.
The dog requires regular veterinary care, occasional medical emergencies, collars, leashes, crates, toys, food, and bowls. Like any other pet rescue in the United States, they encourage their clients to be genuinely ready to bear the expenses of owning a dog like Pomsky.
Peace Love and Pom Rescue Details
5. Animals Rule Rescue, California
Animal Rule Rescue is a non-profit welfare organization and animal shelter with a 501(c) (3) status, so all charitable donations are exempt from tax. It is run and managed by dedicated volunteers who aim to remove dogs from harmful situations such as neglectful owners, high-kill shelters, and puppy mills.
In 2021, despite the ongoing pandemic, they rescued more than a hundred dogs. These dogs were surrendered mainly by owners due to house relocation, unemployment, or a decreased income.
Although many people adopted dogs during 2020 to cope with COVID lockdowns, shelters started filling up once again as people returned the dogs they had adopted due to financial challenges.
Animal Rule Rescue stepped up by providing safe shelter to these animals and allowing them to rehabilitate with proper medical care. They ensured that all rescued dogs got spaying or neutering procedures, which helps with overpopulation and keeps the dog from contracting diseases.
The adoption fee ranges from $300 to $600, depending on each dog's breed, size, age, and medical condition. It covers medical expenses, vaccination, flea and tick preventives, deworming, microchip procedures, spaying or neutering, dental cleaning, and other necessary surgeries.
Animal Rule Rescue Details
6. Home for Every Living Pet, California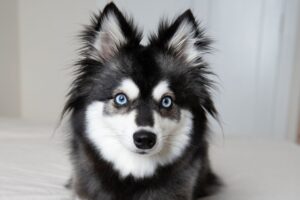 Home for Every Living Pet, short for Home for Every Living Pet, is a California-based non-profit organization with a 501 (c) (3); as the name suggests, it is an animal rescue. It is run by volunteers who have dedicated their time and energy to save the lives of sick and injured animals in LA.
These animals come from behind their tiny cages in shelter homes and rest in foster care until their forever families can take them. They have little chance of getting adopted in the shelters, so here at Home for Every Living Pet, they receive all the rehabilitative care that makes them friendly and adaptable.
Since there are not many Pomsky rescues in the United States, we chose to include Home for Every Living Pet. It focuses on special needs dogs; you may find a Pom mix or Husky mix here. They always have a needy dog that can be your next pet, so check them out.
They have multiple programs to encourage the welfare of abandoned and helpless cats and dogs. Their outreach program has greatly assisted those seeking guidance and services when they have nowhere else to turn to. Since this is an all-volunteer organization, 100% of the donations go into the caretaking of the animals.
Home for Every Living Pet Rescue Details
7. Free Spirit Siberian Rescue, Illinois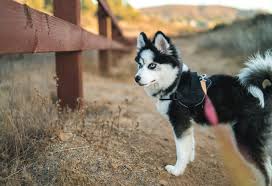 The Free Spirit Siberian Rescue is a 501 (c) (3) organization that has saved more than three thousand dogs by rescuing and rehoming them. They take in Huskies and Husky mixes from helpless situations like high-kill shelters, owner surrenders, puppy mills, and abandoned on the streets.
They work tirelessly to raise awareness about the welfare of domestic animals like Huskies while rescuing and rehabilitating them so they can find new and forever homes. The founder Karen Ferreri-Miller has been passionate about the breed and has transferred her love to volunteers who work for Free Spirit Siberian Rescue.
They believe that respect, understanding, and compassion are essential for all animals. Their adoption fee varies from dog to dog; for puppies under one year, it is $420; for adults till seven years of age, it is $380; for senior dogs, it is $280.
The safety and health of the dogs is the priority, and all of the adoption fee and any donation made goes to the welfare of the adopted dogs. The dogs or puppies come spayed or neutered, Bordetella, DHPP, and Rabies vaccines tested, and on preventives for Heartworm.
They are also microchipped, bathed, and groomed. They carry a new collar and two days of food supply at the time of adoption. Their adoption process is seamless; all you have to do is read about adopting Huskies. If you are sure you want to do so, then fill out the application form on their website.
Within 48 hours, you will get a call from a Free Spirit Siberian Rescue representative, who will verify your application and invite you to meet the dogs. A home visit will be done when the dog is delivered to you, so be sure to schedule a time when all your family members and pets are available at home.
Free Spirit Siberian Rescue Details
8. MaPaw Siberian Husky Rescue and Referral Service, Inc, Pennsylvania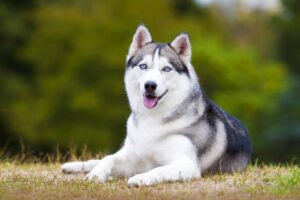 MaPaw Siberian Husky Rescue and Referral Service, Inc is a non-profit 501 (c) (3) organization with dedicated volunteers working toward finding permanent homes for Siberian Husky and Husky Mixes across the state.
They successfully run an adoption program and referral services to help encourage quality care for domestic pets. This network of dedicated people generously locates and shelters abandoned, lost, and abused dogs.
They bring them into foster care, where they receive medical attention and a chance to rehabilitate. Until they find a forever home to live peacefully for the rest of their lives, they receive love and care in a 10-dog kennel at MaPaw.
This individual attention by foster families and volunteers helps gather data about the dogs' personality traits and needs, which helps find them a perfect adoption match. Volunteers want to look for families most suitable for their dogs when sorting through application forms.
They have an extensive adoption process that starts with filling out an application form. It will ask for relevant information about the adopted family, such as references, phone numbers, and their living situation.
After verifying that your pets at home have been fully vaccinated and spayed or neutered, they will schedule a home visit. This requirement will ascertain if you have ample space to pet a dog and if everyone at home is comfortable with a dog.
The adoption fee for dogs up to six months is $400; for dogs up to eight years, it is $325; and for seniors, it is $200. The rescue may waive the adoption fee for special needs dogs.
These dogs receive a complete veterinary examination, Lyme and Heartworm test, and preventive, age-appropriate vaccines such as Rabies, Distemper, Lyme, Canine Influenza, and Bordetella. They also receive spaying or neutering, microchip, and flea and tick preventives.
MaPaw Siberian Husky Rescue and Referral Service, Inc Details
9. Lake Tahoe Wolf Rescue, California
Lake of Tahoe Wolf Rescue is a 501 (c) (3) non-profit organization focusing on saving Wolves, Wolfdogs, and Northern breeds who have been victims of abuse, neglect, and abandonment. They also have Huskies and Husky mixes, such as Pomskies, available on their site.
The end goal is to find a home for these dogs to live in peace and harmony for the rest of their lives. Lake Tahoe Wolf Rescue also works towards spreading awareness and education to the public about the safety and welfare of these dogs and removing the negative stigma around them.
They can also help with rehoming your dog; if you, as an owner, wish to surrender, then go to their website and contact them. They have a high adoption rate, and almost all dogs on their website get adopted without discrimination.
The dogs in their care have a place to rehabilitate and find holistic care, which helps bring out their true, lovable selves and makes them adoptable. The volunteers here are knowledgeable about the breed and aware of the needs of rescue dogs.
The rescue has a few requirements for adopters; firstly, they prefer adopters over thirty, who don't move around a lot and have a family member at home most of the time.
They also like homes without very young children because loud noises make rescue dogs nervous. Financial stability is also necessary with a liveable house with fences to prevent dogs from running away. The rest of the adoption details can be found on their site.
Lake of Tahoe Wolf Rescue Details
10. Papillon Rescue of the Northeast, New Hampshire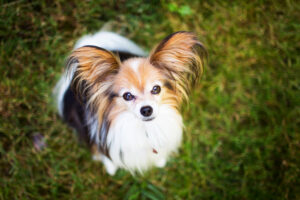 Papillon Rescue of Northeast is a rescue group that aims to save abandoned, lost, and neglected Papillon, Pomeranians, and their mixes in their vicinity. Volunteers run the rescue on a mission to provide a lifetime of happiness to these dogs by placing them in their forever homes.
Founded in 2012, this NPO has worked with shelter homes and many volunteers to help find, rescue, shelter, and rehabilitate these abandoned dogs. They feel there is a need for rescue groups for small breeds like Pomeranians in the North-East region, just like there need to be more Pomsky rescues in the United States.
They rescue these innocent dogs from commercial breeders and puppy mills, who are now using euthanasia to reduce the population due to stringent laws. They also take in dogs by owners who want to surrender and have an option on their website, allowing people to give away their dogs for any valid reason.
Once they receive a dog, it is housed in a foster home where it receives medical care and love from trusted humans who help them recover mentally and physically. The adoption fee for all dogs is under $500, and for dogs above the age of three years, it is $350.
The dogs go to their new home spayed or neutered, with updated vaccinations, and are medically examined by a registered vet. To adopt a dog from Papillon Rescue of the Northeast, ensure you're of age and own a home. If you live on rent, the rescue will need to see proof of agreement from the landlord at the time of adoption.
Papillon Rescue of Northeast Details
Conclusion For The "Best Pomsky Rescues in the United States"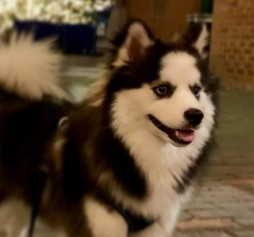 Adopting a rescued Pomsky dog is a big decision for many reasons; some dogs have suffered trauma, so they need special care and attention from their adoptive families. Others are prone to separation anxiety or exhibit nervous behavior in certain situations.
Therefore, it is essential that the rescue they reside in temporarily provide them with rehabilitative care. It is also imperative that the rescue informs the adopter about the dog's personality, behavior, and medical history.
To make sure you adopt a suitable dog, ask these questions from the foster families or rescue organizations. Then, finalize the adoption only when you feel satisfied with the answers. There are not many Pomsky rescues in the United States, but those working for the cause are mentioned in this article.
Most are registered non-profit organizations with 501 (c) (3) status, which makes them trustworthy. However, most of them are Husky, or Pomeranian rescues that also rescue the crossbreeds of these two. Therefore, you may have to wait a while before finding a Pomskey.
For more guides similar to this list of Pomsky rescues in the United States, you can check out these other dog rescue shelter recommendations from our team:
Before you adopt a Pomsky companion from a rescue shelter in the United States, you can learn more about this dog breed by watching the "Pomsky Dog Breed Guide" down below: