Are you thinking of adopting from pitbull rescues in North Carolina? You may have heard that pitbulls are an aggressive dog breed, but this isn't necessarily true! The dogs have garnered a less-than-ideal reputation due to their history of being bred as fighting dogs. When raised right, though, these pups are gentle and affectionate! That said, becoming a pitbull owner requires commitment to training and socialization of your pet.
With the right care, your pitbull will be a big, stocky dog with a big, larger-than-life personality. The dogs are playful and smart and they have a wonderful sense of humor, too! When raised in the right environment, a pitbull can even be affectionate with children and babies – some may consider them "nanny dogs."
The best pitbull breeders produce puppies that are healthy. The breed isn't known to be at risk for common health conditions, though their joints may experience aging sooner than some other dog breeds.
With all that having been said, pitbulls aren't right for everyone. That's why so many of these dogs end up in NC shelters – their owners simply did not realize the attention these puppies require! Others may have been abused or neglected, and have been placed in high-kill shelters where they await your loving care.
Obviously, you'll want to do your research before bringing a pitbull into your home. Find out about local obedience training resources, and speak with other pitbull owners about their experience with the breed, if possible. Then, check out our list of the best pitbull rescues in North Carolina.
Before you scroll down this list of Pitbull rescues in North Carolina with available dogs for adoption, you can check out these other dog rescue shelter recommendations from our team at We Love Doodles: Best Shih Tzu Rescues in North Carolina and Best Greyhound Rescues in North Carolina.
Find a Pitbull Rescue Shelter Near Me in North Carolina
Here are our picks for the best pitbull rescues in North Carolina.
Pitbull Product Recommendations: Best Harness For a Tie Out and Best Air Purifiers For Dog Hair.
1. Second Chance Pitbull Rescue of North Carolina
If you are looking for a highly reputable pet rescue organization that saves, rehabilitates, and rehomes healthy pitbulls, we highly recommend Second Chance Pitbull Rescue of North Carolina. Second Chance Pitbull Rescue of North Carolina is a no-kill, home-based rescue organization located in the Triangle area of North Carolina.
Second Chance works uses a network of foster homes to temporarily accommodate the dogs and care for them until the dogs are placed in their forever homes. All fostered dogs are medically treated and given the love, care, and attention they deserve. The dogs are fostered in a family environment – this enables them to experience the love of a family once again, and most will blend into their new homes seamlessly.
Each rescued dog is brought up to date on vaccinations, microchipped, and dewormed before going home. Dogs also undergo various behavioral and temperament evaluations – this helps the shelter volunteers match dogs with the perfect home. If your dog has been diagnosed with behavioral issues, he will participate in training prior to adoption.
Second Chance Pitbull Rescue of North Carolina has a long list of dedicated volunteers who do everything within their power to ensure that pitties are comfortable and happy. If you do adopt from this shelter, be prepared for a phone call! Volunteers are known to check in with pitbulls to make sure they've been sent to a loving and safe home.
Second Chance Pitbull Rescue of North Carolina Details
2. Rise and Shine Pitbull Rescue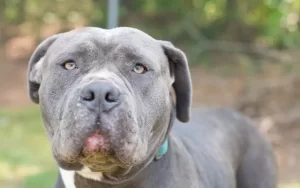 Rise and Shine Pitbull Rescue provides safe refuge to homeless, neglected, and abused pitbulls. Pitties are often saved from high-kill shelters, too. When you adopt from this shelter you'll be providing an at-risk dog with a second chance at a loving forever home. If you live within 90 minutes of Lillington, this is may be one of the best pitbull rescues in North Carolina for you!
The condition of the dogs brought into the Rise and Shine network varies. Adoptable babies include seniors, mamas with pups, sick, injured, or abused dogs, and even abandoned puppies! Keep in mind that your dog's temperament may have been affected by his or her treatment prior to rescue. Learn all you can about your dog's history before you commit to adoption.
Once a dog is rescued, he will be rehabilitated medically, socially, and emotionally. Volunteers are trained and prepared to handle dogs in any condition, but professional veterinarians will play an active role in the rehabilitation process as well. Volunteers and professionals get to know dogs well before they're rehomed, ensuring a good match between pitties and humans!
As you may expect, you'll be asked to participate in an application process. Let the Rise and Shine volunteers know about your home, family, and lifestyle so they can pair you with the perfect pup for your pack. Once you're approved, you'll be asked to pay an adoption fee between $120 and $200, depending on the dog's health, age, and other characteristics. Seniors may be eligible for a discount – speak with Rise and Shine volunteers for more information.
Rise and Shine Pitbull Rescue Details
3. Pits and Giggles Rescue
The next shelter on our list of the top pitbull rescues in North Carolina is Pits and Giggles! This organization is a grassroots effort begun by a group of individuals in 2017, making it one of the newest in the state. Despite their short tenure, though, Pits and Giggles knows their stuff. Their sweet volunteers give dogs the medical attention they need, no matter the health of the dog. Your pup will also come to you pre-snuggled!
Pits and Giggles doesn't have a physical location but instead relies on the help of foster families in the Charlotte area. These families and individuals give your pet the medical attention they need, if necessary, to rehabilitate them. If you're interested in hosting a rescue dog in your home, please contact the shelter! You will be compensated in tail wags and cuddles, but your pup's vet care will be covered by the shelter.
As with most shelters, when you adopt from Pits and Giggles your adoption fee will likely be tax deductible. Chat with your financial adviser to confirm, and be sure you get a receipt when you pick up your dog! Adoption fees at this shelter are $350 per dog unless you adopt a mama. The price for moms is set at $200. Pits and Giggles does not accept owner-surrenders but instead focuses efforts on puppies and pregnant dogs in the immediate Charlotte area.
Pits and Giggle Rescue Details
4. Merit Pitbull Foundation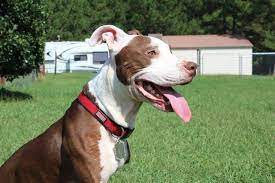 The Merit Pitbull Foundation is another not-for-profit organization that assists homeless, abused, and neglected pitties. The vast majority of dogs in the Merit system have been pulled from North Carolina shelters where many were on death row! Owner surrenders are welcome within the rescue system, too.
You'll be required to apply to adopt a dog through Merit Pitbull Foundation. The information you provide about your home, lifestyle, family, and experience with dogs will help the volunteers match you with a dog that's a good fit for your family. Applications are reviewed as they're received, but adoption requests are not fulfilled on a first-come, first-served basis. This is to increase the likelihood that your home will be a forever home.
Please note that the Merit Pitbull Foundation does not currently have a website. You'll need to contact the volunteers through their social media page, linked below, to begin the application process. A volunteer will chat with you about what's required of you, and you'll have the opportunity to ask about adoption fees, the history of your dog, and any other questions you may have!
Merit Pitbull Foundation Details
5. Pit Crew Pitbull Rescue of NC
Pit Crew Pitbull Rescue of NC is next on our list of the top pitbull rescues in North Carolina. Located in the state's capital, this organization serves the entire state. They're a donation-reliant non-profit, and volunteers are at the heart of the operation. If you can give your time or a donation, please consider doing so!
We love that a large portion of this organization's resources are dedicated to educating the public. As mentioned, the pitbull is a widely misunderstood breed. This is, in part, due to the breeding of dogs for fighting. Pit Crew Pitbull Rescue works to increase awareness about responsible pet ownership as well as about the proper way to care for your pitbull puppy or adult dog.
All dogs are spayed or neutered before leaving the care of the North Carolina pitbull shelter. Your dog will be vaccinated, wormed, and microchipped also, and if he has additional veterinary needs they will be addressed prior to adoption. Should you have any questions about feeding, training, or otherwise caring for your pitbull, contact the Pit Crew! For the life of your dog, they'll be ready to address any questions or concerns you may have.
Pit Crew Pitbull Rescue of NC Details
Frequently Asked Questions
Those of you who are new to pitbull ownership – or who are adopting from a shelter from the first time – might have questions about pitbulls and the adoption process. Here are a few of the most commonly asked questions about the dog breed and shelter adoptions.
Are pitbulls legal in North Carolina?
Yep! You can own and breed pitbulls in the state of North Carolina. However, you'll need to ensure you're not subject to any breed restrictions. Homeowners Associations, apartment complex leasing offices, private landlords, hotels, and even entire cities may restrict the breed. Check with your local laws and regulations before you adopt a dog.
In addition to the places where you may live, you'll also want to be aware that dog parks, boarding facilities, daycares, and even groomers may not permit pitbulls on the premises. Know before you go! Call ahead if you'd like to book services for your dog.
Is a pitbull right for me?
Only you can decide whether the breed is a good fit for you and your family. Consider exercise – pitbulls require between 30 and 45 minutes of exercise each day, at minimum. Consider training – your pitbull will thrive when he is enrolled in obedience class, or when you take the time to work with him daily. Finally, consider your own personality and your willingness to establish yourself as pack leader. The pitbull needs to know who's boss, and only firm training and commands will do. If you feel you don't have the patience to establish dominance, a pitbull is likely not a good option for you.
Do you need a little more help deciding whether the breed is a good fit? Speak with volunteers at pitbull rescues in North Carolina and ask questions! Volunteers are super helpful and want their babies to go the the best possible homes, so they'll assist you in any way possible!
Why are so many pitbulls in shelters?
Pitbulls enter the shelter systems for the same reason other breeds and species do. Your dog may have been happily living with humans who died or got divorced. Maybe your pittie was bred by a puppy mill. He could have been found on the street, or abandoned elsewhere. In some cases, your pitbull was bred to fight and was involuntarily surrendered to the shelter. Sometimes, humans simply decide they no longer have the money, time, or desire to care for their pup.
Your dog will have his own unique history, and it's up to you to learn that history before you bring him home. The pitbull rescue will do everything in their power to rehabilitate your pup but fully transitioning the dog into your family will take some patience and TLC.
Conclusion For The "Best Pitbull Rescues in North Carolina"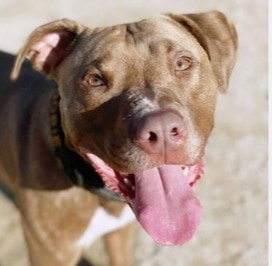 Pitbulls are natural caretakers and quite affectionate – a far cry from their reputation as aggressive and dangerous! They're even called nanny dogs due to their affection and gentle nature with children. However, it's important that you understand that adopting a pittie is a huge responsibility! Appropriate training and socialization is mandatory to the well-being of your dog, and the best pitbull rescues in North Carolina can help set you on the right path to ownership of a happy, well-adjusted dog.
For more guides similar to this list of pitbull rescues in North Carolina, you can check out these other dog rescue shelter recommendations from  our team:
Before you adopt a pitbull companion from a rescue shelter in North Carolina, you can learn more about this dog breed by watching "10 Facts About Blue Nose Pitbull | Dogs 101 – Blue Nose Pitbull" down below: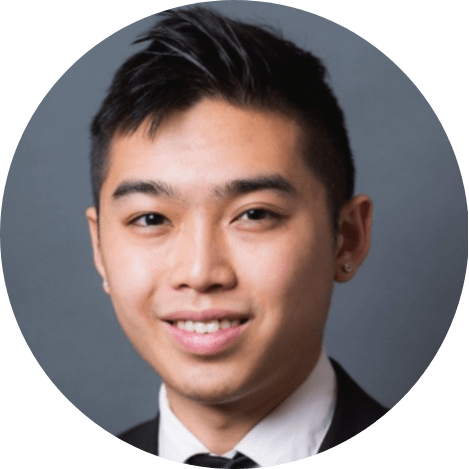 Andy is a full-time animal rescuer and owner of a toy doodle. When he's not saving dogs, Andy is one of our core writers and editors. He has been writing about dogs for over a decade. Andy joined our team because he believes that words are powerful tools that can change a dog's life for the better.
Why Trust We Love Doodles?
At We Love Doodles, we're a team of writers, veterinarians, and puppy trainers that love dogs. Our team of qualified experts researches and provides reliable information on a wide range of dog topics. Our reviews are based on customer feedback, hands-on testing, and in-depth analysis. We are fully transparent and honest to our community of dog owners and future owners.