Here's what you need to know if you're searching for the best Labrador Retriever breeders in Rhode Island. Labrador Retrievers are the first breed that comes to mind when thinking about puppies. That is how popular they are. They are sweet. Charismatic personalities, beautiful fur, and playfulness attract thousands of families to adopt them every year.
Before scrolling down this list of Labrador Retriever breeders in Rhode Island, you can check out these other recommendations from our team at We Love Doodles: Best Bernedoodle Breeders in Rhode Island and Best Shock Collars For Labrador Retrievers.
Labrador Retriever Puppies For Sale in Rhode Island
If you're an admirer of the breed and have always wanted to get one but have never known how to adopt one, you're in luck as we've prepared a list of the best Labrador Retriever breeders in the state of Rhode Island.
Labrador Retriever Product Recommendations: Best Supplements For Pregnant Dogs and Best Dog Cologne That Groomers Use.
1. PuppySpot's Labrador Retrievers For Rhode Island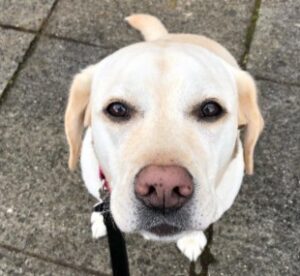 Since you're searching for Labrador Retriever breeders in Rhode Island, we recommend checking out PuppySpot's online dog platform. PuppySpot is an incredibly trusted dog marketplace where you can find a suitable Labrador Retriever puppy right from the comfort of your home in Rhode Island.
It would be best if you kept in mind that all Labrador Retriever breeders with listed dogs must go through a strict screening process, so you can rest assured knowing that your companion will arrive safe and sound in Rhode Island. Before continuing on your journey for a Labrador Retriever puppy for sale in Rhode Island, you can check out the link to PuppySpot's website below.
PuppySpot Details
2. Babbling Brook
We'll start this list by talking about one of the best breeders in the state, Babbling Brook, a small-scale, family-owned breeder located in Foster, Rhode Island. They have over 35 years of breeding experience, in which time they have gathered a lot of knowledge, skill, and experience that has allowed them to become one of the best breeders in the state.
They are certified breeders by the AKC (American Kennel Club), one of the dog community's top institutions. This is a testament to their quality and trustworthiness as breeders. When they are breeding, they pay a lot of attention to the puppy's health and social development.
They feel working on these aspects will allow you to enjoy the puppies to the best extent. Puppies develop their social side by socializing. While growing up, they share a common space with their sibling, with whom they play every day. This helps model a personality and behavior.
As for the health part, they have their puppies tested, well taken care of, and accompanied through every stage of the pregnancy. Once the puppies are born, they are cared for as if they were kings. This allows them to grow strong and healthy If interested, be sure to contact them through their web page.
Babbling Brook Details
3. Dogwood Labradors
The next breeder we'll talk about is Dogwood Labradors, located in Kingstown, Rhode Island. They have been breeding for over 30 years, so like our last breeder, they've collected a lot of knowledge and experiences, which place them in front of most breeders in the state regarding quality and breeding methods.
They focus on breeding Labradors from American and Swedish lines and keep the breed as pure as possible, constantly overwatching their puppies' genetics. Dogs that are bred from long, quality bloodlines often have a lot of quality work in their DNA and have better physical and behavioral traits when compared to other puppies.
As breeders, one of their biggest objectives is to work with the dog's temperament, helping them be just a bit friendlier to everyone. For that, they have established their method for Labrador temperament training. Their puppies are very friendly and well-behaved.
Health is also a big priority. They carefully look after the puppies to make sure they are well physically and mentally, they feed the dogs good food to make sure they are very healthy, and a vet often comes to check on the puppies. You can contact them through their web page with the information listed below if you're interested.
Dogwood Labradors Details
4. Thimble Labradors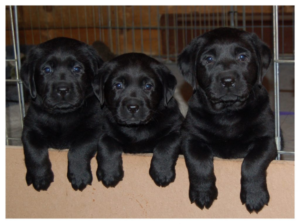 The next breeder on our list is Thimble Labradors, who has been breeding puppies for the last 25 years and is considered one of the best labrador breeders in the state. Twenty-five years is a long time to dedicate oneself to their craft. In that time, they have learned plenty and have devised a high-quality method for breeding happy and healthy puppies while at the same time being obedient and well-tempered.
They have the very ambitious goal of breeding the best labradors in the state, featuring intelligence, beauty, soundness, and pedigree. They use programs like the "rule of sevens" or the "puppy culture program." They breed dogs for both domestic and hunting purposes. Their puppies are bred in their house, not in a kennel environment.
The puppies are presented with opportunities to do fun activities every day, accompanied by their siblings and breeders. This helps them develop, grow and adapt to become ideal housemates. If this breeder piqued your interest, you could contact them through the email listed below. Feel free to peruse their web page as they have plenty of information.
Thimble Labradors Details
5. Excalibur Labradors
Located in the small town of Acushnet, MA, across the state, you can find Excalibur Labradors, a small breeding business. They began to breed largely due to a big passion for the dogs themselves, as they had a pet with whom they fell in love and chose to start breeding to share the breed with the world, as they consider it fantastic.
They breed English Labradors from pure lines. This gives the puppies a lot of genetic advantages. It'll likely be better behaved or more obedient than other puppies. They want to breed healthy and happy puppies. To accomplish that, they go to great lengths. They test their puppies for any disease. Once the dogs are born, they are vaccinated, declawed, dewormed, and checked by a veterinarian.
The breeder will personally be there every step of the way up until the care of the puppies is relinquished to you. They also work on socializing with their dogs. They leave them to play with one another and run around. This helps develop the puppies' social skills. They are an AKC-certified breeder, meaning they are trustworthy and offer quality puppies.
Excalibur Labradors Details
6. Mountainside Labrador
The last breeder we'll look at for our Top Labrador Retriever Breeders in Rhode Island is Mountainside Labradors, who are in a curious twist of events, located in Freetown, MA. Their passion for breeding started by adopting a Labrador back in 1996. They fell in love with their puppy and became committed to bettering the breed, educating the world about the puppies, and sharing the love.
They breed their puppies in their home, where they lead their everyday lives. They have a large piece of land on which the dogs can run and be dogs. Having a space to socialize and being exposed to everyday sounds help the puppy mature and prepare for life. They breed to have happy, well-tempered, and healthy puppies. They think puppies with these qualities will make for a great experience, so they work hard and meticulously to ensure they offer the best possible dogs they can.
They are an AKC-certified breeder, meaning they offer high-quality puppies and can be trusted to care for your puppy while it grows. If you're interested, be sure to contact them through their web page, where you can also find plenty of information on the topic. They also offer a 4-year health guarantee in the case of an unexpected health event.
Mountainside Labrador Details
How to Choose a Labrador Retriever Breeder in Rhode Island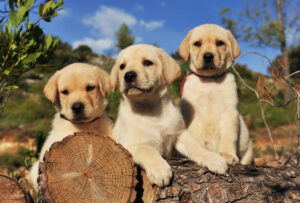 Choosing a breeder is a big responsibility. It is a tough choice that will have a big ripple through many years in the future, so it is worth considering the possibilities are giving it a fair bit of thought. When you choose a breeder, you aren't' just hiring them.
You're also trusting with choosing your puppy's genetics. Once your puppy is born, you also trust them to take care of it, feed it, raise it, train it and develop its social and behavioral traits in the best proper way, and by no means it is an easy job, so naturally, not everyone can do it.
Furthermore, every breeder has a way of doing what they do. Everyone does what they think is right, but that definition varies from person to person. An example of this might be that some breeders like to test their animals before breeding them to ensure there are no genetic diseases, while others breed the puppies as they are.
When you're looking for a breeder, make sure to choose the one you agree with, as it is very important that you feel comfortable with your choice, it is also very important that you trust your breeder and feel that they give you the best they can.
Related: Do Labs Have Webbed Feet and Are Golden Retrievers Considered Labs?
Labrador Retriever Puppies in Rhode Island
Labrador Retrievers are the ultimate classic puppy, they have been living in people's homes for a long time, and they are very loved. Here are a few interesting facts about the breed.
They love water
They are very versatile dogs
They were bred for hunting
If you feel dissatisfied with our breeder suggestions, you can always consider broadening your search parameters to nearby states like NH, VT, or CT if you're up for a road trip. If that still doesn't work for you, you can always consider looking for your puppy through online means, a solution for those of you not looking to move much.
Before you commit any type, do two things. First, make sure you're up for the challenge and the responsibility of having a puppy and everything that comes with taking care of a puppy. Secondly, be sure you're going with a breeder you trust, as there can be people looking to take advantage of the situation. The best way to know if you can trust a breeder is through certifications from credible institutions like the AKC.
Conclusion For The "Best Labrador Retriever Breeders in Rhode Island"
Labrador Retrievers are beautiful dogs, and you are well on your way to getting one. Before you can do that, there are still a few things you have to do. You've already seen just how important it is to find the right breeder, and it might be a lot of work, but the reward is well worth it.
Remember to go with a breeder you like, trust and see eye to eye with. And don't pressure or everything the choice. It should be natural and intuitive. With all that being said, go and enjoy your puppy.
For more guides similar to this list of Labrador Retriever breeders in Rhode Island, you can check out:
Before you bring home a Labrador Retriever puppy from a breeder in Rhode Island, you can learn more about this dog breed by watching the "Labrador Retriever – All About This Popular Breed" down below: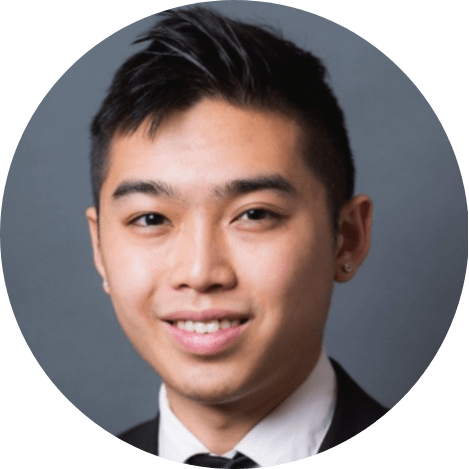 Andy is a full-time animal rescuer and owner of a toy doodle. When he's not saving dogs, Andy is one of our core writers and editors. He has been writing about dogs for over a decade. Andy joined our team because he believes that words are powerful tools that can change a dog's life for the better.
Why Trust We Love Doodles?
At We Love Doodles, we're a team of writers, veterinarians, and puppy trainers that love dogs. Our team of qualified experts researches and provides reliable information on a wide range of dog topics. Our reviews are based on customer feedback, hands-on testing, and in-depth analysis. We are fully transparent and honest to our community of dog owners and future owners.