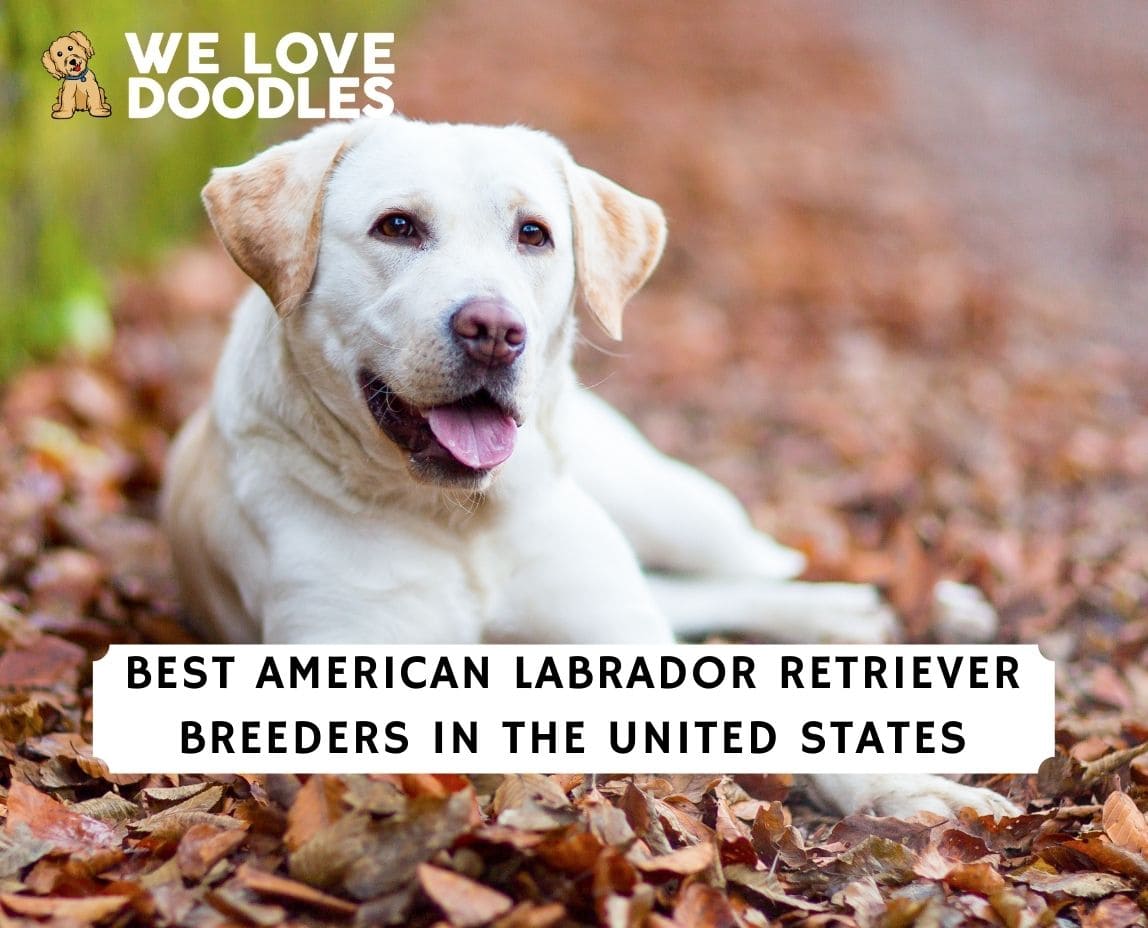 If you're searching for the best American Labrador Retriever breeders in the United States, you've come to the right place. Labrador Retrievers are "America's dog."
Whether you live on a farm with acreage or have a suburban backyard, these dogs will feel right at home with your lifestyle. Even apartment renters can offer an American Labrador Retriever a healthy home, provided the exercise is a part of your daily routine.
If you're searching for a new Lab puppy to call your own, you'll first need to find a responsible breeder. A good breeder will ensure that your puppy is cared for socially and physically in its early weeks, helping prevent health problems later in life.
Before scrolling down this list of American Labrador Retriever breeders in the United States, check out these other breeder recommendations: Best Barbet Breeders in the United States and Best Pitbull Breeders in the United States.
American Labrador Retriever Puppies For Sale in the United States
While it would be impossible to list every reputable breeder in the United States here, we've compiled a list of select breeders from around the country. Use this list as a starting point to find a breeder you can trust in your area to produce a healthy, happy puppy for your family.
American Labrador Retriever Product Recommendations: Best All-Natural Shampoos For Dogs and Best Toyota 4Runner Dog Barriers.
1. PuppySpot's American Labrador Retrievers
Since you're searching for American Labrador Retriever breeders in the United States, we highly recommend checking out PuppySpot. PuppySpot is a trusted marketplace where you can browse for available American Labrador Retriever puppies from the comfort of your home anywhere in the United States.
In case you're wondering, all the Labrador Retriever breeders on PuppySpot are strictly screened, so you can rest assured that your dog will be shipped safely to your home. Before you continue on your search for an American Labrador Retriever puppy for sale in the United States, check out the link below.
PuppySpot Details
2. Prospect Hill Labrador Retrievers
First on our list of American Labrador Retriever breeders is Prospect Hill. This kennel is located in Wallkill, New York, specializes in English and American Labs.
The facility is set on twelve acres – plenty of room for your puppy to play and learn as they get ready to come home with you.
Your Prospect Hill puppy comes with a two-year health guarantee, and it will be up to date with deworming and vaccinations when it's time for you to pick up your dog.
Contact the breeder directly for details about what is required of you to uphold your end of the health guarantee. The deposit for your puppy is $500; you will pay this to be placed on the waitlist.
Your deposit also determines the pick order, so be sure to place it as soon as possible. The balance of the adoption fee is due at pickup but may vary, so contact the breeder for more information.
Prospect Hill Labrador Retrievers Details
3. Black Gap Labs
Black Gap Labs is a family-owned farm in rural Michigan. The facility is nestled on a 120-acre property which gives your new forever friend access to wooded areas, open fields, and streams to play in.
Your puppy will be well-supervised and cared for as they explore the property, then housed in a comfortable and climate-controlled environment at night.
To adopt a dog, you must fill out a short questionnaire after selecting the dog you'd like to adopt. Prices for dogs are listed directly on the reservation page; the cost may vary but is around $2,200.
We love that dogs from Black Gap Labs come with a five-year health guarantee against known conditions, provided that you feed your dog the breeder's preferred brand for the duration of the guarantee. So your puppy will be up to date with vaccinations and deworming treatments when you pick it up.
Check with the kennel for the pedigree of your puppy's parents, but note that all puppies are sold as pets only. You will not be permitted to breed your dog and may need to spay or neuter your dog as a part of the terms of your contract.
Black Gap Labs Details
4. Bailiwick Retrievers
Bailiwick Retrievers is one of the top American Labrador Retriever breeders in the United States. The facility is located n Ranger, Georgia, on fifteen acres of farmland.
Your puppy will be raised as a member of the breeder team's family in the early weeks of its life but will also have plenty of outdoor space to roam with supervision. Bailiwick breeds its American Labrador Retrievers as hunting dogs, and they do offer AKC registration for puppies.
Your dog will be up to date with vet checks, vaccines, and worming treatments, and you can request that your puppy also be microchipped for a $50 charge. In addition to quality litter, Bailiwick offers duck hunting training for dogs.
Whether you've already adopted an American Labrador Retriever and are ready for training, or you want to bring your Bailiwick Retriever back to the facility, the team at this kennel will offer the support you need. Bailiwick does deliver dogs – contact the kennel for pricing and details.
Bailiwick Retrievers Details
5. Red Oak Labrador Retrievers
Red Oak Labrador Retrievers is a Texas-based breeder specializing in American and English Labs. They're a family-run business that's been in operation since 1994, and they've made great efforts to streamline their pedigree to produce pets as well as show and hunting dogs.
Red Oak begins training puppies as young as four days old. Training will continue until it's time for your puppy to come home with you at eight weeks. Training exercises help your puppy develop physically, socially, and intellectually.
Before you place a deposit or adopt a puppy from Red Oak, you'll need to speak with the team at the kennel. This is because not everyone has the same goal for their dog. Red Oak wants to know whether you'll adopt your dog as a pet, a hunting dog, or a show dog.
This information will allow the team to train and place puppies appropriately. The deposit to be placed on the waitlist for a dog is $200. Speak to the Red Oak staff directly about the total cost for your dog, as that may vary based on some conditions.
Red Oak Labrador Retrievers Details
6. Oahu Labradors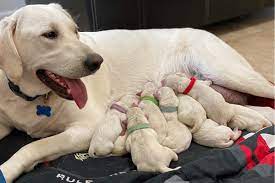 Shipping an American Labrador Retriever puppy can be expensive. So if you live on one of the Hawaiian islands, a Lab puppy may seem inaccessible to you. Don't worry – Oahu Labradors is local to you, even if you're miles from the mainland.
Oahu Labradors breed AKC puppies from the registered pedigree. They're a small-scale kennel that socializes its puppies with children, adults, and other animals from a very early age.
Your puppy will be handled as a member of the family and looked after with a caring eye and professional medical attention. Like many other Lab breeders, Oahu begins training puppies early.
Oahu puppies are trained as pets; they'll be taken for walks and car rides and exposed to the regular sights and sounds of household life.
To adopt a puppy from Oahu Labradors, you'll be required to place a deposit of $500. The full price of your dog will depend upon whether you want complete or limited registration.
Oahu Labradors Details
7. Alaska Labradors
In the same way, Hawaii residents may seem far from the lower 48, and Alaska residents may also be looking for local options. For example, Alaska Labradors are one of the best American Labrador Retrievers in the state. They're located in Wasilla, about 45 minutes outside of Anchorage.
Alaska Labradors does not regularly update its website with information about upcoming or available litter. Therefore, you will have to contact the kennel directly about puppies ready for adoption or litter planned.
Alaska Labradors have been in business since 1989 and specialize in AKC American Labs. Puppies are raised in the presence of children and farm animals, and they'll be well-socialized when ready to go home with their new families.
Your dog will be updated with vaccinations and have had regular deworming treatments throughout puppyhood. Let the kennel know whether you're interested in adopting a dog for show, hunting, or as a family pet; they will help match you with a puppy that's appropriate for your family.
Alaska Labradors Details
Conclusion For The "Best American Labrador Retriever Breeders in the United States"
American Labrador Retrievers are some of the most popularly adopted dogs. These dogs are excellent hunters, easy to train, and have docile personalities that are great for family life.
The breed, however, can be susceptible to specific health conditions. Furthermore, these dogs lack the social skills necessary for family life if not trained correctly. Therefore, you must find a breeder that will take the time to provide the care and attention your dog needs as a puppy.
This is by no means an extensive list of breeders in the United States, but the kennels chosen for this guide are some of the best. Interview your breeder and find a kennel you feel will provide the best new member of your family.
For more guides similar to this list of American Labrador Retriever breeders in the United States, you can check out:
Before you purchase an American Labrador Retriever puppy from a breeder in the United States, you can learn more about the breed by watching "American Labrador vs. English Labrador" down below: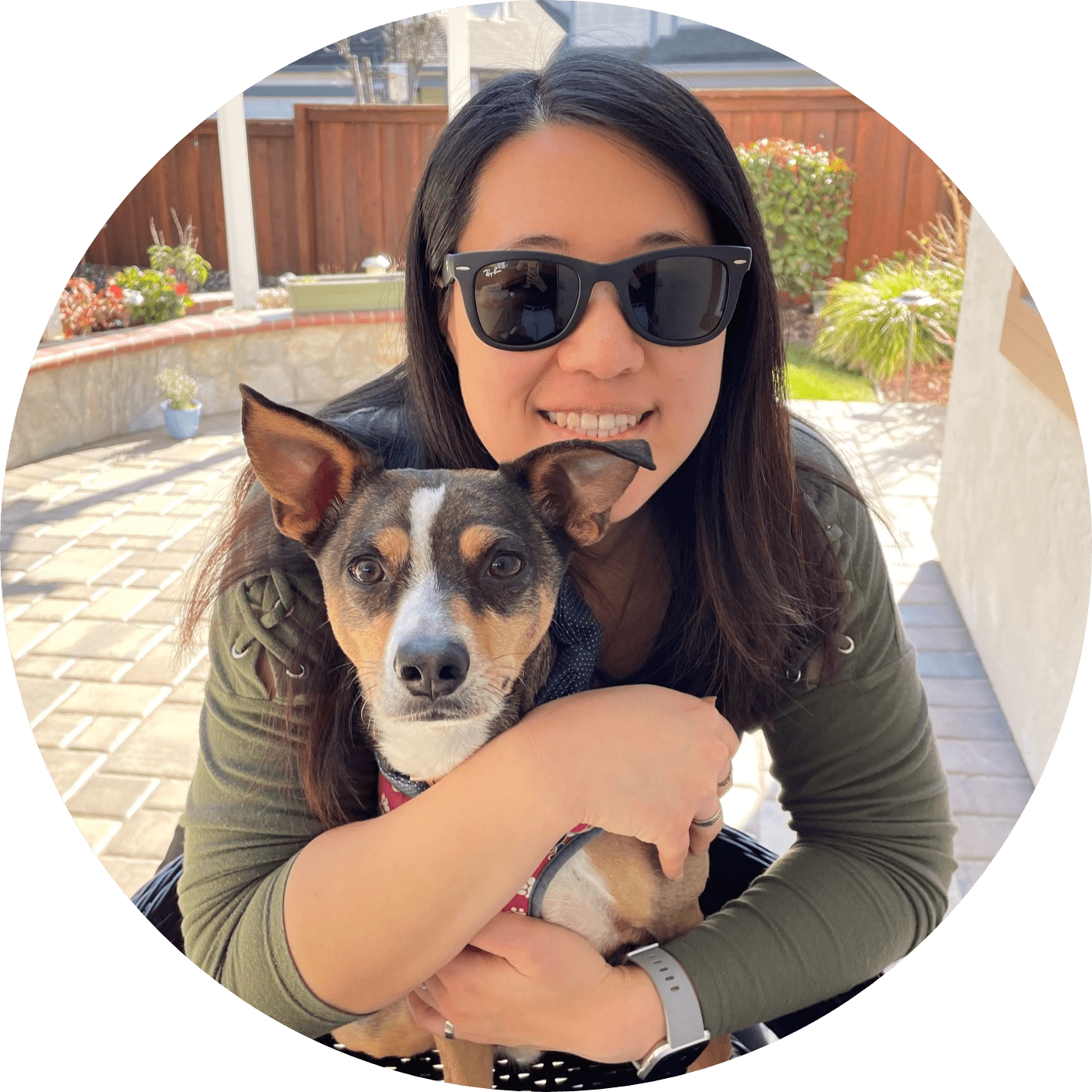 Dr. Sabrina Kong graduated from the Royal Veterinary College in England in 2016 and has been working at a small animal clinic in Northern California since then. She grew up in the Bay Area and got her bachelor's degree from Cal Poly San Luis Obispo. She also became a Certified Canine Rehabilitation Practitioner through a program at the University of Tennessee.
When she isn't in the clinic taking care of her four-legged patients, she enjoys traveling and trying new foods with her friends and her three-legged dog, Apollo. She adopted Apollo from her clinic when he was a puppy with numerous health issues. Dr. Kong truly cares about taking care of animals.