Here's what you need to know if you're searching for Labradoodle breeders in BC. Labradoodles have enjoyed a meteoric rise in popularity in recent years. With its extremely adorable size, fur, and sweet disposition, many people are now looking for a puppy to become their next family member. If you consider yourself a big Labradoodle fan, but as is often the case, haven't the foggiest idea of where to go, you've come to a good start.
Before scrolling down this list of Labradoodle breeders in BC, you can check out these other breeder recommendations from our team at We Love Doodles: Best Bernedoodle Breeders in BC and Best Cavapoo Breeders in British Columbia.
Labradoodle Puppies For Sale in BC
Hopefully, our list of Labradoodle breeders in BC will help you find a companion.
Labradoodle Product Recommendations: Best Treats For Labradoodles and Best Pet Insurances For Labradoodles.
1. Notch Hill
Let's kick off our Best Labradoodle Breeders in BC list with Notch Hills. They are a small, family-owned breeding business found in Sorrento, BC. Notch Hill decided to start breeding Labradoodles due to their unique skill set. They are very therapeutic dogs with friendly personalities and love being around you.
This made the family fall in love with the puppy and eventually want to breed more. The puppies are generationally bred, meaning they have a very good genetic history and good behavioral traits in their DNA. All of the puppies are raised alongside the family.
Inside their home, this gives the puppies the opportunity to be treated better, learn more, and be exposed to everyday sounds and stimuli. Additionally, the family gives the puppies a lot of love, care, and attention. Notch Hill strives to breed allergy-free puppies.
They also carefully test the puppies for any disease they might have and feed them great food, thus making sure they grow healthy and strong. If you are interested in getting a puppy from this breeder, they also offer a 2-year health guarantee in the case of an unexpected event.
Notch Hill Details
2. Canadoodle
Next on the list comes Canadoodle, a family breeding business located in Grand Forks, BC. They have been breeding Labradoodles for over 21 years, in which time they have gathered a lot of expertise, knowledge, and skill on many of the topics involved in dog breeding.
Candoodle's objective is to breed pure Labradoodles from generations of quality puppies, thus giving your puppy superior genetics, traits, and quality. They started to breed Labradoodles because he fell in love with their pet. It brought them so much joy that they decided to have their own breeding business.
When the puppies are born, they will live in a family environment, where they'll be taken care of down to every need or desire. They are very loved and will have many things to do and learn. They are also very thorough with the health aspect of things. They give the puppies vaccinations and de-worming medicine. If you want to look for more information regarding this breeder, you can find it on their friendly web page.
Canadoodle Details
3. Puppy Patch
Located in Kelowna, BC, you can find Puppy Patch, a small-scale, family-owned breeding business that has been breeding for over 20 years and has gathered a lot of experience. They started as amateur breeders but slowly grew their business and success and improved their breeding techniques.
Now, they only focus on breeding pure breed Labradoodle puppies, who possess better traits, genetics, and overall quality than a normal puppy. They breed to have healthy and beautiful dogs who can accompany you or even help you as a therapeutic animal.
What inspires them to breed is a bog love for Labradoodles themselves. All of the puppies are also raised in a home environment. The puppies can also go out to the garden to be dogs. They play, run or do some exercise. This helps give them a healthy environment where they learn to socialize and are well nurtured.
Finally, if you get a puppy with them, you'll get vaccinated, and dewormed puppies are vet-checked just before they are given to you. The WALA (Worldwide Australian Labradoodle Association) also certifies the puppies.
Puppy Patch Details
Website: Puppy Patch
Address/Location: Kelowna, BC, Canada
Names: Annette & Ken
4. Van Isle
Next on the list, we can find our next breeder in a small town called North Cowichan. They are called Van Isle. They breed due to a big love for animals in general, but even more so because Labradoodles are puppies who are very positive for mental health and are a great company.
They want to share the puppies with the world and help people. They have over 30 years of breeding, gathering a lot of knowledge and expertise along the way, most of us breeding healthy, strong, and well-behaved puppies. For that, do they use high-quality breeding methods?
They are thorough with their tests, ensuring the puppies have good genetics and overall health. Can Isle also believe in a puppy community? They want to unite various dog owners.
Forming a community is a great way to talk about the puppies, curious things about them, and more. Finally, if you choose them, you'll also get a starting kit for your puppy and access to their owner's groups so you can communicate with other puppy owners, should the need arise.
Van Isle Details
Website: Van Isle
Address/Location: North Cowichan, BC
5. Wildflower Labradoodles
Next on the list comes Wildflower Labradoodles, a small, family-owned breeding business with many years of experience. They have worked with Labradoodles since 2012 and fell head over hills for the puppy breed. Since 2017, they have been breeding more consistently as they dedicate themselves to it full time.
When breeding, their main priority is to have social and healthy dogs. The puppies are raised alongside the family in their home. The puppies have a chance to be treated as family members, receiving a lot of care and attention. Since they also own large outdoor space, the puppies are free to run around and socialize with one another, which helps positively develop the puppies.
All the puppies are well taken care of, and the breeder is very aware of the puppy's health; therefore, they'll follow strict guidelines to ensure the puppies are very healthy when you adopt them. If you're interested, you can contact them and find more information about them on their web page.
Wildflower Labradoodles Details
6. Chilliwack Labradoodles
The last breeder we'll look at for our Best Labradoodle Breeders in BC is Chilliwack Labradoodle, a small-scale family breeding business that breeds one group of puppies once a year. The family who owns the business loves Labradoodles. They see them as the ultimate pet for companionship or therapeutic purposes.
They strive to breed healthy, happy, and educated puppies. The whole family focuses mainly on the health and social aspects of breeding. They will vaccinate and test all puppies as soon as they are born. Every family member has their strengths. They use those to challenge the puppy to grow and develop. If interested, you can contact and learn more about them through their web page.
Chilliwack Labradoodles Details
Choosing a Labradoodle Breeder in BC
If you're new to getting a puppy through a breeder, you might find it hard to choose one. You might think it is a simple decision, but plenty is to consider. When you're choosing a breeder, you're not just doing that. You're also trusting someone to breed, take care, raise, feed, protect, train, educate, accompany, and many more for the first eight weeks of its life, a critical period for the dog's well-being.
There is no one way to do things, so breeding is the same thing. Many breeders take different approaches and philosophies towards how they breed. Therefore, you must choose one who agrees with you. It is your choice, but we strongly recommend you go with a breeder you feel comfortable with, that gives you a good deal and that you can trust.
Information Regarding Labradoodles in BC
Labradoodles are very interesting dogs. If you've seen one of these puppies, you'll know there is more to them than meets the eye. Here are some interesting facts about them.
They are a cross between Poodle and Labrador
They have a lot of energy and are easy to train
They are very social
It is important to say that Labradoodles require much attention, care, love, and time. So if you're considering getting one, you must be up to the challenge of dealing with everything that comes with having a puppy.
If our breeder suggestions are just not for you, it's okay. Other things you could do to find your breeder are to open your search radius and consider crossing the border to the US, AB, or YT in Canada.
Finally, before you make any money transaction, ensure that you are sending it to the right people, as sometimes, there are just people looking to take advantage of you. The best way to avoid this is if they have a certification from a credible institution such as the CKC.
Conclusion For The "Best Labradoodle Breeders in BC"
Labradoodles are great puppies. You're doing good just by thinking of getting one. Since this puppy will be spending all of its life with you, you and it need to have a good relationship, and it is much easier when your puppy is well trained, friendly, and behaves well.
That is why doing a bit of additional research is always a good thing. It is also good to look for a breeder you feel happy with. Finally, there isn't a right or wrong choice. It's just about following your gut. Enjoy your puppy.
For more guides similar to this list of Labradoodle breeders in BC, you can check out:
Before you bring home a Labradoodle companion from a breeder in BC, you can learn more about this dog breed by watching the "Labradoodle – Top 10 Facts" down below: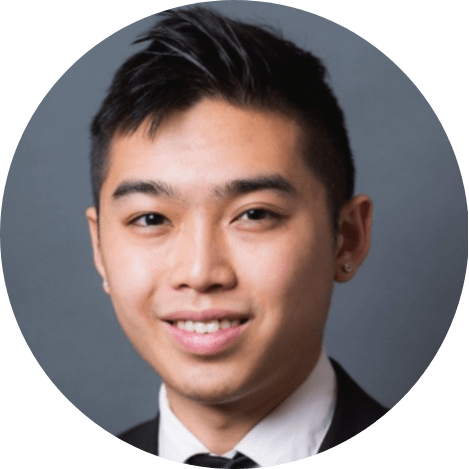 Andy is a full-time animal rescuer and owner of a toy doodle. When he's not saving dogs, Andy is one of our core writers and editors. He has been writing about dogs for over a decade. Andy joined our team because he believes that words are powerful tools that can change a dog's life for the better.
Why Trust We Love Doodles?
At We Love Doodles, we're a team of writers, veterinarians, and puppy trainers that love dogs. Our team of qualified experts researches and provides reliable information on a wide range of dog topics. Our reviews are based on customer feedback, hands-on testing, and in-depth analysis. We are fully transparent and honest to our community of dog owners and future owners.