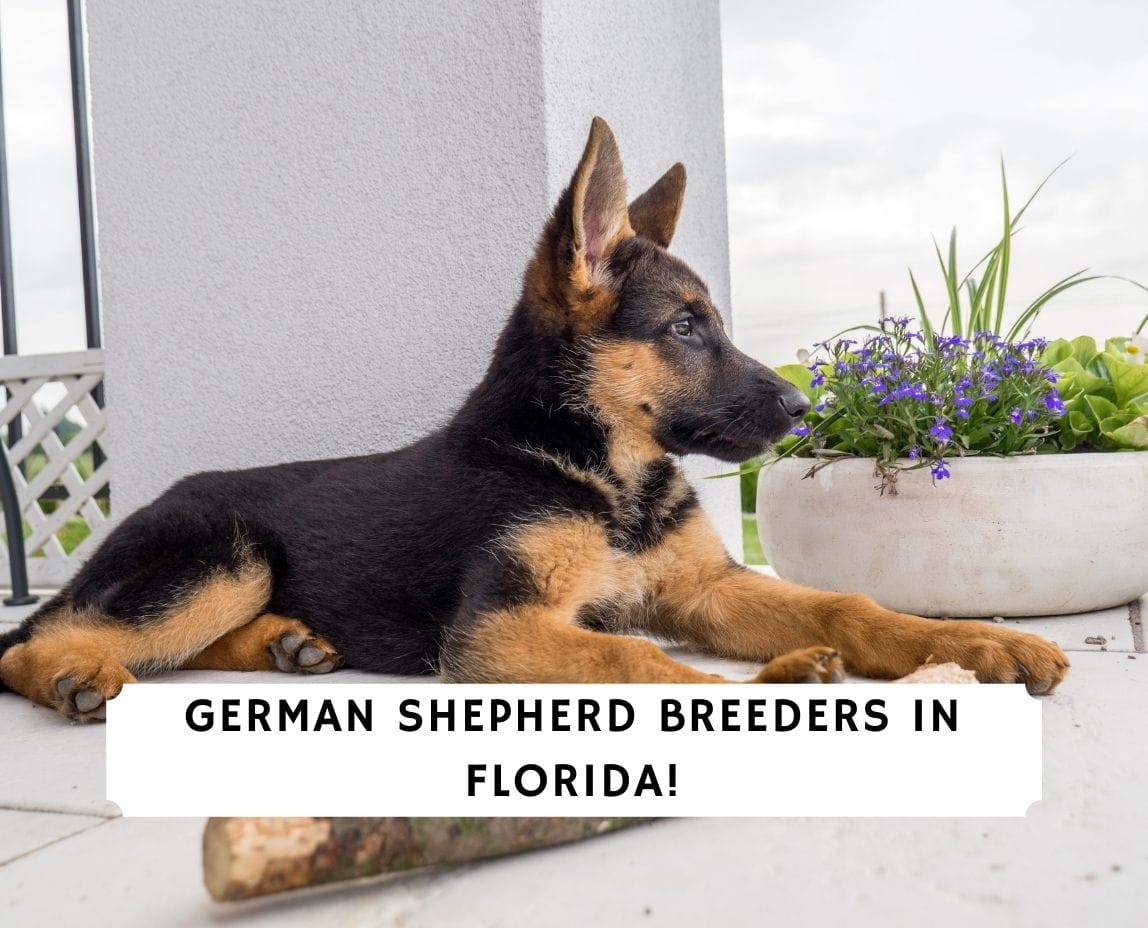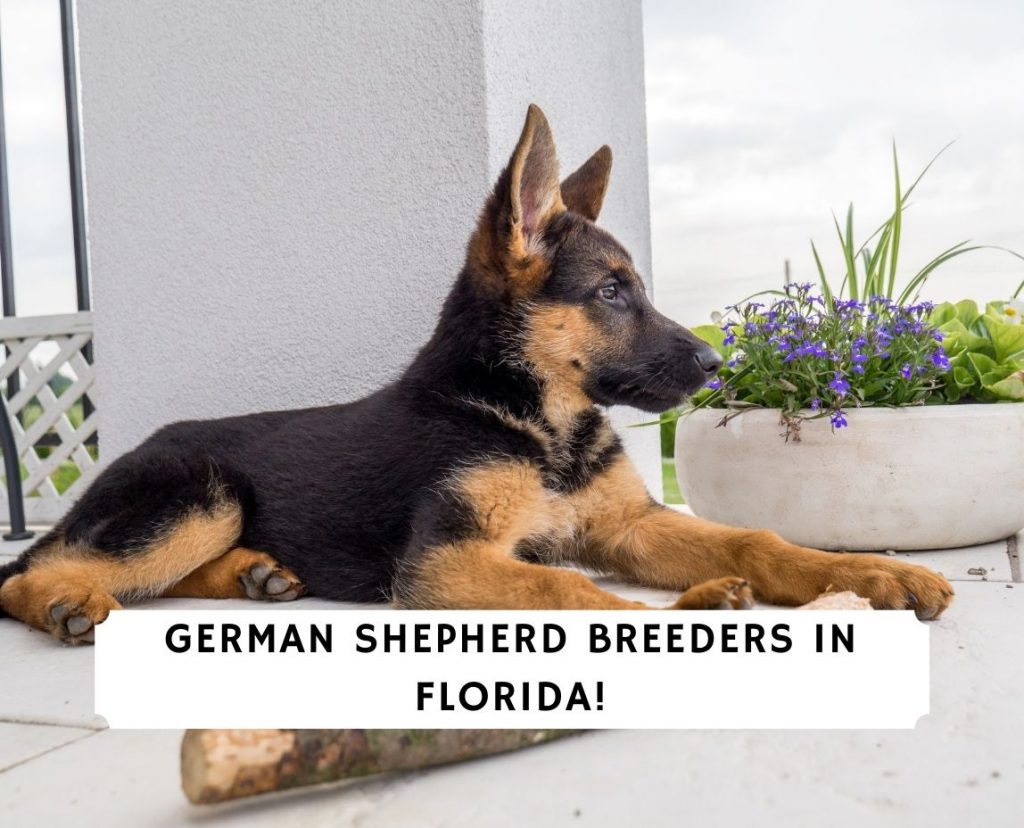 German Shepherds are the 2nd most popular dog breed according to the American Kennel Club (AKC). It's no surprise that you'll find tons of German Shepherd breeders in Florida. So, how do you choose a reputable breeder? We've done our own research to help you find a breeder for your next puppy!
Other articles you will like: German Shepherd Rescues in Florida.
1. K-9 Specialists Florida
Originally located in Denver, the breeder now occupies a 20+ acre property which provides a secure, fun, and engaging environment for their German Shepherd puppies in Florida. We like this breeder because they focus on educating clients on how to care for this specific dog breed. Since German Shepherds are a large dog breed, oftentimes they end up at a rescue if the right family can't take care of them.
Their Central Florida location allows them to conveniently service clients from Miami, Ft. Lauderdale, Orlando, Delray Beach, and Jacksonville. This German Shepherd breeder focuses on breeding top quality German Shepherd puppies and are more than happy to answer any breeding questions you may have. They have been breeding German Shepherd puppies since 2010 and have tons of knowledge!
German Shepherd Breeder Details
2. South Florida Shepherds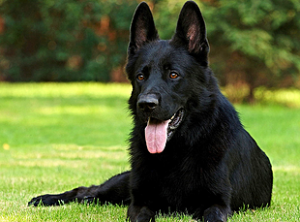 South Florida Shepherds prides themselves as one of the best German Shepherd breeders in Florida. The breeder is passionate about raising strong and healthy AKC certified German Shepherd Puppies and placing the right dog in the right home.
Their puppies have great versatility and are convenient for home companionship, personal protection, entertainment, and security outfits. All their German Shepherds in Florida are health screened, DNA tested, and have strong hips and elbows making them way less prone to dysplasia. Thus, this helps to ensure that you will be getting a healthy puppy free of hereditary diseases.
Their dogs are bred mainly to improve temperaments, socialization, and conformation. They have been showing excellent breeder results since 1996. For what it's worth, they are one of the oldest German Shepherd breeders in Florida on our list.
German Shepherd Breeder Details
3. Ruskin House of Shepherds FL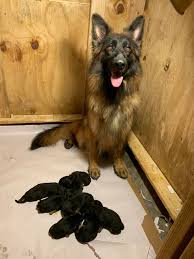 These are specialists in different German Shepherd variants and even import breeds straight from Germany. Ruskin House of Shepherds is a breeder that is passionate about health, nurturing, and trainability, which is why they offer clients extra dog training services for a fee.
They deal with the all-popular and rare colored German Shepherds including; black, red, sable, solid black, solid white, silver, panda, blue, black and tan, etc.
The breeder is committed to giving each of their clients a healthy, playful, and athletic puppy with the most distinctive personality. They cannot wait to make one of their dogs the newest addition to your happy family.
German Shepherd Breeder Details
More Information About German Shepherd Puppies in Florida
A German Shepherd is a medium-to-large-sized working dog that is relatively modern despite its close resemblance to a wolf. They stand around 24 to 26 inches in height for males and 22-24 inches for females.
The males can weigh as much as 30-40 kg, while the females can be as heavy as 22-32 kg. German Shepherds wear a double coat and they come in many colors including tan with black, saddle, sable, and solid black. Most German Shepherds in Florida have a lifespan of about 9-13 years.
Originally bred for helping farmers herd their sheep, these large dogs are now bred for other kinds of work due to their intelligence, agility, and trainability. They can be seen as service dogs for people with disabilities or as police and military dogs that do tracking and rescue missions.
German Shepherd Puppy Features
German Shepherds are generally large dogs that sport a long squarish muzzle with strong jaws and a dark nose. They have medium-sized brown eyes, large and erect ears, a long thick neck, and a bushy tail. They are also double-coated, with both the outer layer and undercoat being thick and compact.
German Shepherds are a moderately active breed of dogs and are described as self-assured. They are not the regular warm and fuzzy house pets that like to cuddle with you all the time but are used more as security or guard dogs.
Unlike Poodles and other breeds, they do not typically interact with strangers or other pets easily, but can be good with children of the home or kids they are familiar with on a regular basis.
German Shepherds are curious, eager to learn, and highly intelligent which makes them excellent trackers and rescuers. They are very protective of their owners and are a most loyal and faithful breed.
German Shepherds also have several variant breeds including the East-European Shepherd, King Shepherd, Shiloh Shepherd, White Shepherd, and The White Swiss Shepherd.  This is one of America's most popular dogs.
It ranks second in the American Kennel Club's most registered breed and the seventh most registered by the Kennel Club in the United Kingdom. This is because they embody some of the best dog traits including intelligence, agility, athleticism, trainability, and strong intuition. This dog breed has been known to be movie stars and national heroes.
However, German Shepherds can also embody some not so great traits like chewing, being aggressive, barking, and restless when they do not know what to do with all their energy. 
German Shepherd History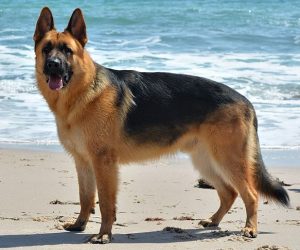 German Shepherds are relatively a modern breed, discovered in 1899 by Captain Max Von Stephanitz, a captain in the German Calvary. He made it his goal to create a German dog breed that would be the most excellent herding dog ever made.
Centuries before that, German farmers have relied on dogs to help herd their cattle and protect them as they match through fields. Von was disappointed that no one had been able to develop a distinct herding dog breed for the region.
Von traveled around and experimented a lot in a bid to create a superior breed of herding dog for the Germans. However, as Germany became more industrialized, he saw no further need for his creation to remain as a herding dog and decided that the breed would be more relevant as a working dog especially as security, guard, or watchdog.
In World War 1, his dogs played important roles, including working as a Red Cross dog, a messenger, rescuer, guard, supply carrier, and even a sentry. It was not until after the war that German Shepherds, after being noted for their versatility, intelligence and bravery, became popular in the United States.
Why Get a German Shepherd Puppy in Florida?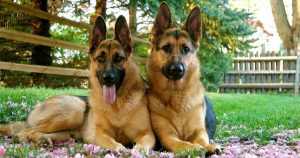 If you are still not certain that this dog breed is for you, here are a few more features that could help you decide if you're ready for a German Shepherd puppy in Florida.
Temperament
German Shepherds are activity prone. They require a high level of engagement, exercise, physical and mental tasks, or else, they become restless and start to act out their aggression.
German Shepherds are not typically friendly to strangers and can bite or attack when they sense a threat. They are, for the most part, aloof and suspicious of people they are not familiar with which makes them better suited as guard or security dogs than companion dogs or pets.
However, if properly trained in basic canine manners from puppies and socialized to be around other pets and people, their aggressive tendencies can be managed.
Trainability
They are highly intelligent and very eager to learn and assimilate, which makes training them relatively easy. German Shepherds are obedient and dedicated dogs when properly trained and come with a lot of physical energy necessary for longer training sessions.
Adaptability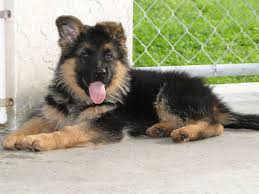 German Shepherds adapt fairly well to their surrounding environment, especially where the weather is a concern. However, they are highly sensitive and do not cope well when left alone.
If your lifestyle involves you traveling often, or leaving the house for long hours then this is not the dog breed for you. They do not adapt well to being left alone and depend on their owner's engagement and activities to keep their high energies in check. They, however, adapt fairly well to apartment living and home life even as activity prone as they are.
Grooming
If you're looking for a dog that doesn't need frequent grooming, then perhaps you should look for another dog breed. A German Shepherd's shedding is ridiculously high which requires frequent amounts of brushing, bathing, and even vacuuming by their owners. They, however, have a low drooling tendency and are rarely prone to things like obesity or excess weight gain.
Health
Purebred German Shepherd dogs are generally healthy. However, they have become more prone to certain illnesses in recent times due to frequent inbreeding practices.
Common ailments include hip dysplasia, elbow dysplasia, arthritis, degenerative myelopathy, Von Willebrand disease, exocrine pancreatic insufficiency, and musculoskeletal disorders.
With early testings, proper nurturing, and frequent vaccinations, German Shepherd puppies in Florida should live fairly long and healthy lives.
Needs
A regular schedule of exercise, physical activity, mental tasks, fetch, athletics, games and sports, jogging, and frisbee are a must. German Shepherds also need a good amount of nutrition to make up for their excess energy.
As mentioned earlier, they are in dire need of human engagement as they cannot stand being alone. Leaving them alone for a period of time will cause them to bite and chew up things, or get unnecessarily edgy. This dog breed becomes destructive when they are bored.
GSD's are very sensitive and require a lot of attention, play, and affection. They are born with separation anxiety so training them from puppyhood through crate training teaches them to be calm, happy, and self-sufficient even when left alone.
Conclusion for Best German Shepherd Breeders in Florida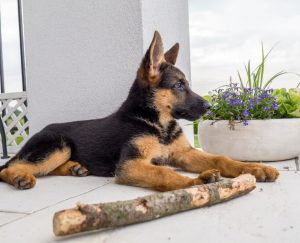 German Shepherd puppies for sale in Florida are on the rise due to their popularity in the United States. If you're looking for a German Shepherd puppy then one of the hardest tasks you will do is choose a reputable breeder. German Shepherds live for 10+ years so it's important that you buy from a breeder that will give you a healthy puppy. We hope that we helped narrow down your list of German Shepherd breeders in Florida.
Other articles you will like:
Garrett loves animals and is a huge advocate for all Doodle dog breeds. He owns his own Goldendoodle named Kona. In addition, he volunteers at the Humane Society of Silicon Valley, where he fosters dogs and helps animals. Garrett enjoys writing about Doodles and believes that dogs can teach humans more about how to live than humans can teach a dog.
Why Trust We Love Doodles?
At We Love Doodles, we're a team of writers, veterinarians, and puppy trainers that love dogs. Our team of qualified experts researches and provides reliable information on a wide range of dog topics. Our reviews are based on customer feedback, hands-on testing, and in-depth analysis. We are fully transparent and honest to our community of dog owners and future owners.