Are you searching for breeders with Fox Red Lab puppies for sale in the United States? Before you begin your search, here's what you need to know about the dog breed. Fox Red Labs, sometimes called Red Fox Labs, are not just stunning dogs; they are among the most loyal companions you will ever have. They are bred specifically for their cinnamon-colored fur and are very rare.
Finding a more loyal friend than a Fox Red Lab is impossible. There is a lot of excitement when future owners decide the Fox Red Labrador is the perfect dog. Finding the right breeder is difficult; it involves scouring the Internet and social media for hours. However, we've compiled a list of the most reputable breeders in the country to help you search.
Before you scroll down this list of breeders with Fox Red Lab puppies for sale in the United States, you can check out these other breeder recommendations from our team at We Love Doodles: Best Pyredoodle Breeders in the United States and Best Jack Russell Terrier Breeders in the United States.
Fox Red Lab Breeders in the United States
Our team at We Love Doodles compiled this list of the best breeders with Fox Red Lab puppies in the United States for sale.
Fox Red Lab Product Recommendations: Best Automatic Dog Ball Launchers and Best Spiked Collars For Dog Training.
1. Montana Fox Red Labradors
Montana Fox Red Labradors live near Bozeman, Montana, in the picturesque Gallatin Valley. It is a beautiful area, and the dogs seem to love it. Male and female puppies are priced at $2,000 with limited AKC registration. Unless you desire breeding rights for your dog, you must obtain approval, and the full registration fee for the puppy is $4,500.
Once the proper testing is completed, you can update a limited registration to full registration. The buyers are responsible for completing the appropriate testing after the puppy turns two years old. Puppies will have their dew claws removed. All vaccinations will be up-to-date.
You will also receive two doses of dewormer before receiving your adorable Fox Red Lab puppy. All owners are encouraged to spay/neuter their puppies. Generally, veterinarians recommend waiting until puberty, about six months after birth, although some will suggest waiting longer.
Montana Fox Red Labradors Details
2. Fox Red Labs Of Georgia
FOX RED LABS OF GEORGIA breed dark yellow and Fox Red Labradors. Each is AKC registered as a yellow lab. In addition, for a good combination of temperament and athletic ability, they breed English and English/American cross-labradors.
Fox Red Labs of Georgia has dogs from bloodlines such as Keepsake, Renascence, and Red Moon. Before breeding, all parents are health tested to give their pups the best start in life. For 28 years, the Labrador Retriever has been the #1 dog breed globally.
Besides being great with children, Labradors are the ultimate utility dogs. In addition to being excellent hunters, Labradors are also wonderful therapy dogs. You'll love a Lab from FOX RED LABS OF GEORGIA.
Fox Red Labs Of Georgia Details
3. Blackfork Labradors
On 120 acres of land in the scenic Ouachita Mountains in the southeastern part of Oklahoma, Blackfork Labradors raises gorgeous Fox Red Labrador puppies. A family of three with a passion for the outdoors. Besides Labradors, they also own ten horses.
They strive to breed excellent dual-purpose Labradors that make wonderful companions and family pets and excel in the field and show ring. We are pleased with their breeding program's progress. Each puppy comes with a 26-month guarantee on hips & elbows and an 18-month guarantee on eyes.
Their puppies are sold on limited registration, with some sold to show and breeding homes. The goal is to raise Labradors who are not only beautiful companions and family members but also capable of excelling in their field.
Blackfork Labradors Details
4. Williams Red Fox Labs
Matthew and Arianna began breeding over six years ago. They love dogs and want to inspire others to find a worthy addition to their household as they have. Arianna was raised in a family who bred Bichon Frise dogs and gained valuable experience during this time.
At Williams Red Fox Labs, they are committed to providing their customers with the best possible Fox Red Labs Retriever puppies. They currently breed two dams, Gracie and Faith. Faith and Gracie are AKC certified, and their puppies are registered as AKC limited.
For approved programs, full registration is available. They exercise their dogs regularly to keep them healthy and in great shape. Their top priority is breeding their puppies from champion Grand Master Pointer bloodlines, with hips certified by the OFA and excellent temperament.
Williams Red Fox Labs Details
5. Keepsake Labradors LLC
Keepsake Labradors has been breeding quality English Fox Red Labradors for over 25 years. Their breeding program focuses on producing dogs with a sweet and loving temperament. This is why they have named their kennel Keepsake Labradors. Due to the temperaments bred from their bloodlines, they hope that their dogs truly become a Keepsake to their new families.
In addition to their roles as loyal family pets, their dogs are quite capable of serving various purposes throughout their lives. In addition to being cherished family members, their dogs have been valuable assets in the field when hunting.
Whether they retrieve ducks or upland game birds, their dogs are excellent all-around retrievers. Many dogs have also earned hunting titles in AKC-approved competitions and their work as hunting and family companions. The kennel has produced several dogs with Junior and Senior Hunter titles.
Keepsake Labradors LLC Details
6. Evergreen English Labrador
Evergreen English Labradors breed Fox Red Labs in Myerstown, Pennsylvania. They have three female dogs: Piper, Sailor, and Birdie. Their pets are family members. The English Labs they provide are great companions. From the moment their animals are born, they ensure their health and well-being until they leave with their forever families.
A licensed veterinarian must examine the puppy to protect both parties within ten business days of taking ownership. Suppose this puppy suffers from a life-threatening disease, a congenital disability, or any major health problem within 24 hours of the vet exam. In that case, a replacement puppy of equal value will be offered to the breeder (if one is available).
Evergreen English Labrador Details
7. Ember Rays Labrador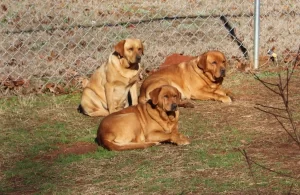 In Social Circle, Georgia, Ember Rays is a small hobby kennel. They are committed to raising quality Fox Red and Yellow labs from championship bloodlines that perform well in the show ring and on the field. Their temperament is low-key, making them easy to train.
The dogs are, first and foremost, their pets and family members. We feel they have some of the most adorable pups available. Their Fox Red Labrador puppy conforms to the AKC standard. They are striking dogs with blocky heads and excellent bone structures. They are also some of the best indoor companions, as well as being able to work in the field or show ring.
Ember Rays Labrador Details
8. Whispering Pines
Whispering Pines' breeders have been raising dogs for over 35 years. In Milaca, Minnesota, they are located on a 60-acre wooded hobby farm. We're sure they've had a blast raising AKC Registered Black, Ivory, Yellow, and Fox Red Lab puppies.
The dogs have a pleasant, easygoing personality, are attractive, intelligent, and possess ample retrieving drive. These traits are combined in the Labrador Retriever genetic lines they choose. These dogs are AKC, county, and state inspected and in excellent condition. They are socialized from the puppies' birth until they go to their new homes.
It involves bringing them into the house so they can hear various sounds, playing with tennis balls, pheasant wings, and deer horns, and assessing their personalities. Also, they introduce them to a porta-kennel. The extra effort they put into socialization at a young age makes for a well-adjusted puppy.
Whispering Pines Details
9. Daisy Mountain Labs
Brooke Waldron has been breeding quality AKC Labrador Retrievers since 2007. Pets have always been her passion. She and her husband are native Arizonans who live in North Phoenix, Arizona's enchanting desert. She now dedicates all her time to her husband, children, and animals.
The family lives on a property with their dogs and horses. They have a swimming pool and a lot of space for their dogs. They are truly family members. They raise their puppies at home, where their daughters, nieces, and nephews provide lots of love and attention.
The health of Labradors is carefully screened during breeding. Proper nutrition, worming, vaccinations, and care are essential for long, happy life. Her experience as a veterinary technician has equipped her with the skills necessary to raise healthy puppies. Breeding healthy puppies are essential.
All puppies come with a 26-month health guarantee. Many of their puppies have been sold to out-of-state families. It is preferred that you pick up your Fox Red Lab in person. Airport pickup may be arranged if necessary. Buying a puppy from someone you have never met out of state can be scary.
Brooke will provide you with as much information as possible, including videos of the exact puppies you are choosing. There is also a webcam that you can access 24/7 to see their puppies. She is available for questions, concerns, and recommendations.
Daisy Mountain Labs Details
About The Fox Red Labrador Puppies
The Fox Red Labrador's grooming needs are similar to any dog's. Compared to other breeds, they shed more. It has a double coat during the colder months that keeps it warm. As a result, it sheds significantly during the shedding season. You will need to brush its coat every day to keep it manageable. If its coat is not shedding, it must be brushed once or twice a week.
Choosing a Fox Red Labrador Retriever Breeder in the United States
Even if you decide not to adopt a dog, you should choose an ethical, reputable breeder. Start by compiling a list of breeders who specialize in Fox Red Labs. Find out what their reputations are. Veterinary clinics, dog societies, and friends with dogs are good sources of information. Choosing a registered Fox Red Lab breeder increases your chances of getting a healthy, well-conditioned puppy with pure bloodlines.
Breeders who merely breed for money often breed and keep their dogs in squalid and inhumane conditions. Visiting each breeder is therefore highly recommended. A clean, comfortable, and safe living environment may also be necessary for the puppies and dogs. You will be surprised by unexpected vet costs if you don't prepare.
You can find a good Fox Red Lab breeder in several ways. Among them are puppy advertisements and breeder advertisements in newspapers and online. In addition, you can contact local Fox Red Labrador breeders through Labrador breed clubs; this is an excellent way to start your search. The Labrador Retriever Club lists local and regional clubs and breeders. In addition, several of these clubs and breeders now have websites.
Conclusion For "Fox Red Lab Puppies For Sale"
Fox Red Labradors are an excellent breed as working dogs and couch companions. Bringing puppies into the world and providing them with every opportunity to succeed is what a reputable breeder does. The list above is a good starting point for locating the right breeder.
For more guides similar to this list of breeders with Fox Red Lab puppies for sale in the United States, you can check out:
Before you bring home a Fox Red Lab puppy from a breeder in the United States, you can learn more about this dog breed by watching "Top 10 Best Things About Red Fox Labrador Puppies" down below: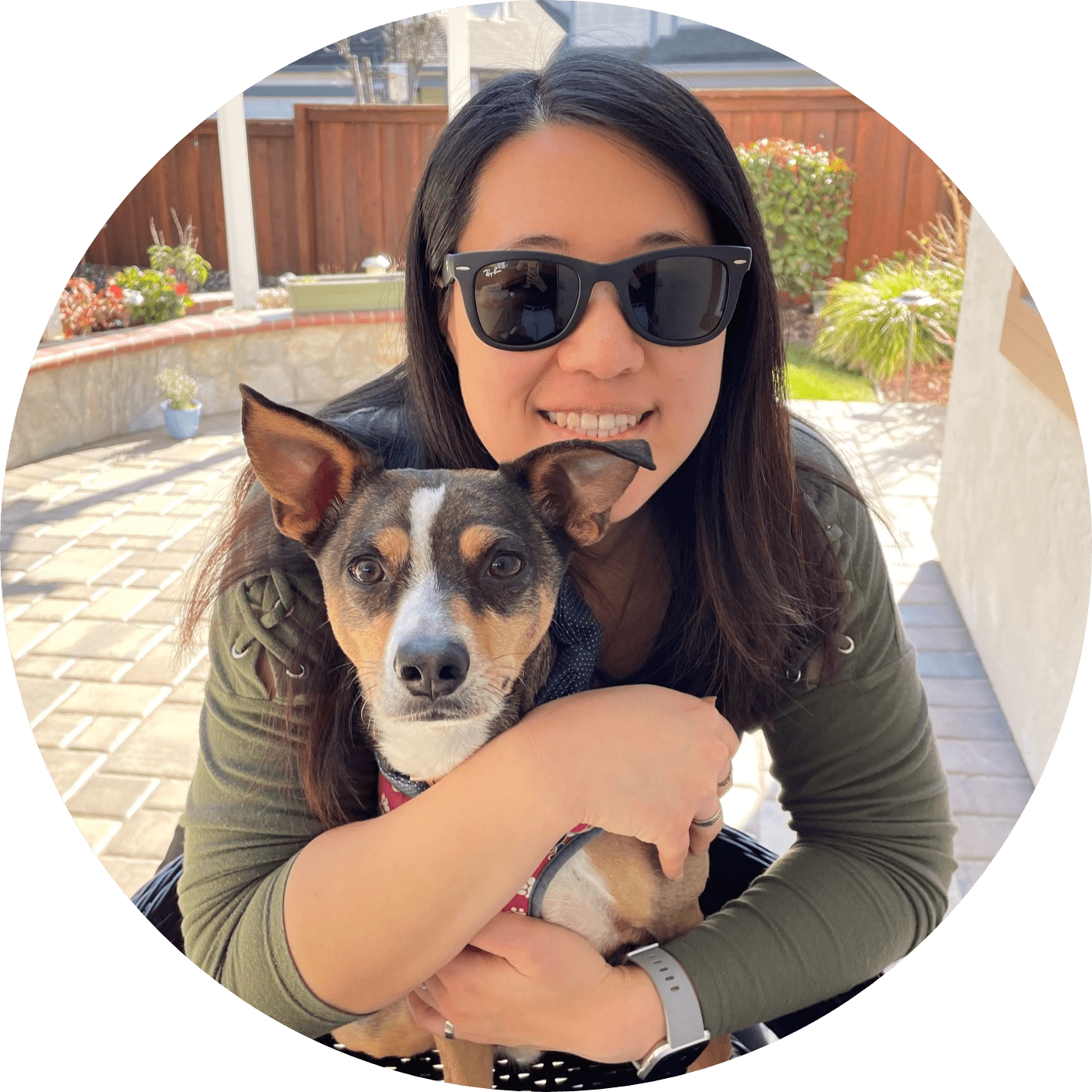 Dr. Sabrina Kong graduated from the Royal Veterinary College in England in 2016 and has been working at a small animal clinic in Northern California since then. She grew up in the Bay Area and got her bachelor's degree from Cal Poly San Luis Obispo. She also became a Certified Canine Rehabilitation Practitioner through a program at the University of Tennessee.
When she isn't in the clinic taking care of her four-legged patients, she enjoys traveling and trying new foods with her friends and her three-legged dog, Apollo. She adopted Apollo from her clinic when he was a puppy with numerous health issues. Dr. Kong truly cares about taking care of animals.