Every year, tons of dogs are euthanized in the UK because they can't get adopted. Do you want to save a life and adopt a dog? We've put together a list of the best dog rescues in the North East United Kingdom for your convenience.
If you are a new pet owner, then trying to find a legitimate and reliable rescue centre can seem even more challenging. But if you have a list of rescues ready at hand, it makes it much easier to find the dog you're looking for. Let's look at the top 4 dog rescue centres in the North East of the UK!
Other articles you would like: Dog Rescues in Hampshire UK and Dog Rescues in Essex.
1. Brysons Animal Shelter
Brysons Animal Shelter is a small rescue centre that saves dogs from local pounds. It is a no-kill shelter determined to rehabilitate and rehome as many dogs as they can!
Brysons believes that every animal deserves individual attention and care. Therefore, each animal is checked and evaluated upon arrival by a veterinarian.
Moreover, the shelter takes rehoming seriously. It believes that rehoming is a big commitment on the part of the adoptive parents.
They want anyone considering adoption to look at their schedule and situation to ensure they are ready for it. If you think you are, you will need to follow these steps to adopt from Brysons:
Browse through the animals listed on the website; if you like one, email info@Brysons.org.uk or call this number: 0191 4875858.
The shelter will then get back to you and ask questions about your home and living situation. If they feel that you could be a possible match, they will invite you for an interview. Interviews are by appointment only; the management does not recommend traveling to the shelter without an appointment.
Once you have cleared the first interview, you will be asked to fill out a rehoming questionnaire and submit pictures of your garden or enclosed space where you plan to keep your dog.
Bryson's requires all potential adopting parents to have a proper enclosed space for their dogs. The shelter will carry out a home check to check this space.
If all goes well and you pass the home check, then the dog will be allowed to go home with you for one day. This allows you and the dog to see if it will work out or not.
The adoption process then goes forward and lasts about seven days, after which you will be required to come back to the shelter to fill out the necessary paperwork and pay the adoption fee.
All dogs are de-wormed, microchipped, and spayed or neutered.
Dog Rescue Information:
2. Stray Aid, The North East Dogs & Cats Home
Stray Aid, The North East Dogs & Cats Home, is a charity set up in 2006 to prevent the killing of reformable stray dogs and cats. The charity accepts over 1,000 dogs in their care every year and strives to find suitable homes for them.
In addition to providing forever homes to stray dogs and cats, Stray Aid also participates in educating children about stray animals through their Paws in the Playground program. They also provide veterinary care to all animals in the sanctuary through their on-site vet program that consists of a veterinary surgeon, doctors, and experienced nurses.
If you are looking for a big dog rescue in North East, then Stray-Aid might be for you as they have a wide variety of small and big dog breeds. If you want to provide a forever home to a dog, you will need to keep the following in mind:
Stray Aid does not allow visitors to walk through their kennels as they feel this causes stress to the dogs.
Your funds to complete the adoption are considered a gift for further care of the animal and are non-refundable.
Stray-Aid will not be responsible for the animal's behaviour after it has been rehomed.
The animals listed on the site have specifications about their temperament so that potential owners can choose accordingly. For example, some animals cannot be around children, other dogs and cats.
All of the animals receive thorough medical exams, scheduled vaccinations, and treatments if required.
All animals are microchipped and desexed.
Dog Rescue Information:
Check out for more: Best Dog Rescues in East Midlands! and Best Dog Rescues in Nova Scotia!
3. Helping Pets (North-East)
Helping Pets (North-East) is one of the unique dog rescues in the North East because it is run solely by unpaid volunteers. They pride themselves on having all donations spent on taking care of animals rather than paying employees.
Helping Pets was founded by a registered pet nurse who took in many stray animals in need of temporary homes until they were rehomed. Eventually, in 2012, the nurse's initiative grew into Helping Pets, as she recruited volunteers to help her care for the animals until they could be rehomed.
Currently, this organization provides comfortable lodging services to dogs until someone comes to adopt them. Helping Pets helps abandoned or surrendered dogs wait in comfortable living situations until they are adopted through its local foster care service.
If you are interested in adopting a pet from Helping Pets (North-East), you will need to fill out an adoption form. The form is available on their website here, and some of the questions you will need to answer are:
Personal information like name, age, email, phone number, and address.
Family information like how many children do you have, if any, have your children been around animals, and if the animal cannot be around children, do you have arrangements to keep your children away from the animal?
Do you have any other pets, and if yes, how many are they, and have they been spayed or neutered?
Who is your veterinarian, and can Helping Pets contact them?
Do you plan to enroll your dog in training classes, and how many times a day will you be able to take your dog for a walk?
What is your occupation, and how many hours a day will you be away from your home?
If you are not at home, are there any provisions you have made for the animal?
How soon are you willing to adopt the animal you have chosen?
Dog Rescue Information:
4. Westie Rescue UK
Westie Rescue UK is a charity founded by Kevin Baker and his partner Nikki. In the beginning, the charity was solely run by the founders, where they took all the animals in themselves and used their personal savings to care for the stray animals.
Now they have a team of volunteers that help with caring for the animals and have just celebrated their second year as a registered shelter. The shelter is run solely on volunteers and consists of people in various roles, including fundraisers.
If you are looking for inexpensive yet reliable dog rescues in the North East, then Westie Rescue UK might be the most suitable shelter for you.
The mission of Westie Rescue UK is:
To rehabilitate animals that have been abandoned, surrendered, or for whatever reason unable to stay with their current owner.
To use a foster home system so that no animal has to be kept in a kennel.
To not put to sleep any healthy animal.
To find suitable homes for all of the animals in their care.
Westie does this by creating a network of caregivers and professionals who can help take care of the animals until they find a suitable home.
This means Westie Rescue UK will:
Use their networks of volunteers to provide home checks and help with the transportation of the animals.
Animals will be kept initially in a foster home to evaluate their temperament before finding them a suitable home.
A full vet check will be undertaken to make sure all dogs are healthy, and if there are any health issues, they can be dealt with immediately.
All dogs are neutered before they are sent to their new homes.
If, for any reason, a dog cannot be rehomed, it will be kept with the foster family until a new home can be found.
Dog Rescue Information:
How to Choose a Dog Rescue in North East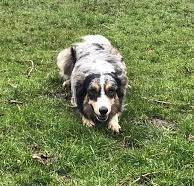 When choosing a dog rescue in the North East United Kingdom, you need to be aware of the varying requirements of rescue centres when it comes to adopting a dog.
Some shelters will require a more rigorous background check to evaluate your home inside and out. Others are more concerned about how much time you will be able to devote to your new pet.
Knowing the requirements and adoption procedure of each rescue can help you choose an organization that will be most suitable for your preferences. We've attempted to explain the adoption process of each rescue centre mentioned in the list for your convenience.
Whatever the requirements are, it is clear that adopting a rescue is a big commitment. These animals have been abandoned or left, so the last thing any shelter would want is to have an animal returned.
Conclusion For the Best Dog Rescues in The North East
There you have it! Some of the best dog rescues in the North East UK. If you are interested in adopting a dog and live in this vicinity, these 4 rescues are a good start! We hope that you were able to adopt your next dog!
You will also like:
Garrett loves animals and is a huge advocate for all Doodle dog breeds. He owns his own Goldendoodle named Kona. In addition, he volunteers at the Humane Society of Silicon Valley, where he fosters dogs and helps animals. Garrett enjoys writing about Doodles and believes that dogs can teach humans more about how to live than humans can teach a dog.
Why Trust We Love Doodles?
At We Love Doodles, we're a team of writers, veterinarians, and puppy trainers that love dogs. Our team of qualified experts researches and provides reliable information on a wide range of dog topics. Our reviews are based on customer feedback, hands-on testing, and in-depth analysis. We are fully transparent and honest to our community of dog owners and future owners.