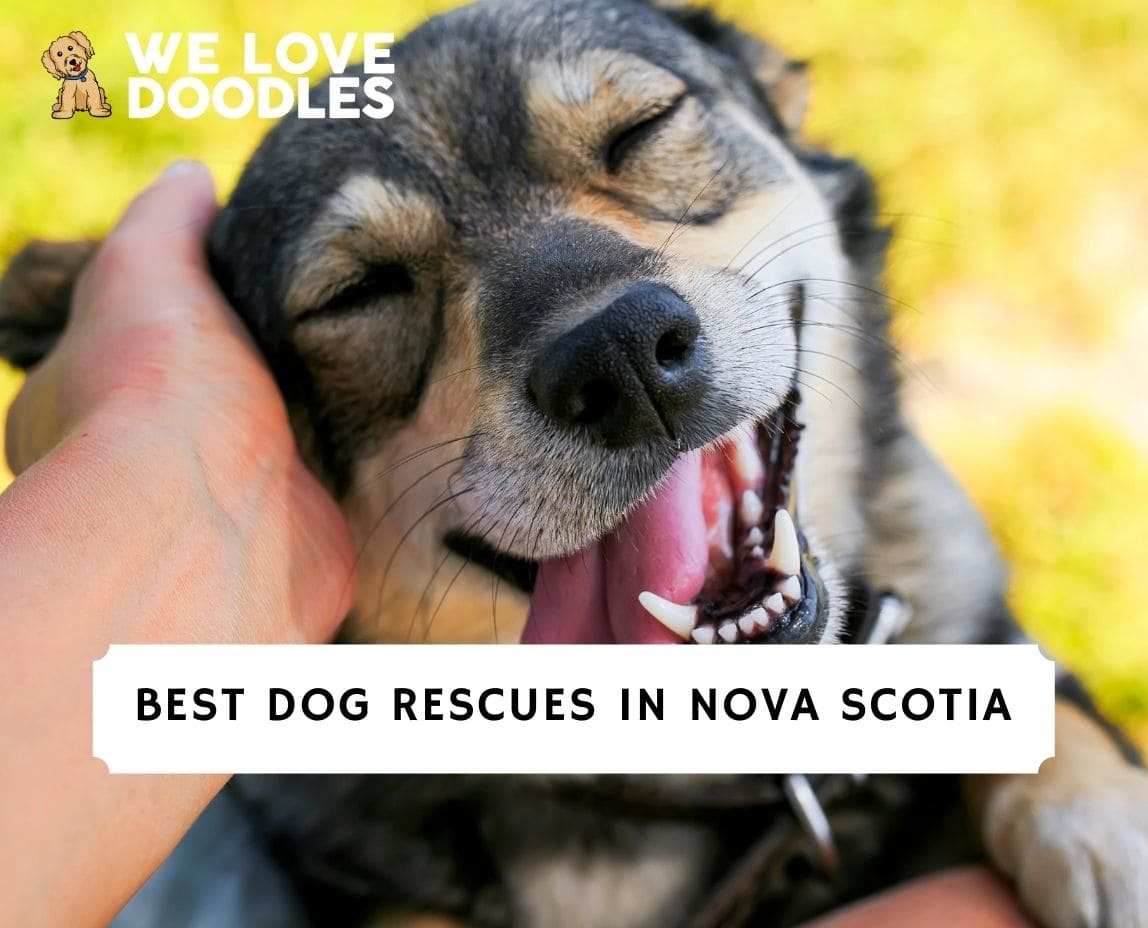 If you are searching for the best dog rescues in Nova Scotia, then you have come to the right place. Look no further, as we have compiled a list of the most suitable dog rescue centers where you can find adorable furry family members.
Nova Scotia is a province on Canada's Atlantic seaboard, making it one of Canada's three maritime provinces. This sea-bordering province is the second-smallest province in Canada, and yet it is also the second-most populous province. Nova Scotia is famous for its deep-sea fishing and its lobster.
It is also known as "Canada's ocean playground" because there are so many beautiful beaches, including the world-famous Cabot Trail. Apart from its beaches, forests, and mountains, Nova Scotia is also famous for its love of pets.
Before scrolling down this list of dog rescues in Nova Scotia, you can check out these other recommendations by our team at We Love Doodles: Best Dog Rescues in Hampshire and Best Dog Rescues in Washington.
Find a Dog Rescue Near You in Nova Scotia
Nova Scotia has many reliable and well-known rescue shelters; however, finding a good rescue is nerve-wracking, which is why we have created this list to make your search for dog and puppy rescues in Nova Scotia much easier.
Dog Product Recommendations: Best Dog Toys For Separation Anxiety and Best Dog Shampoos For Shedding.
1. Misfit Manor Dog Rescue Society
As the name suggests, Misfit Manor is an adoption center and registered charity that deals specifically in special needs dogs. The rescue focuses on the rehabilitation of special needs dogs of all breeds and ages. They look to find appropriate homes for dogs through a comprehensive vetting procedure.
If you are looking to make a difference in a dog's life, then this is the place for you. Misfit Manor Dog Rescue focuses on quality instead of quantity. They keep their numbers low so that they can give specialized care to the dogs that they are sheltering.
They refer to themselves not as a shelter, as people cannot drop in to visit the dogs, but more of an adoption center where you have to apply to adopt a rescue dog. Misfit Manor will review the application and only hand over dogs after they are deemed 'adoptable.'
This means that the rescue dogs go through a comprehensive assessment and medical exam. Moreover, all the dogs are up to date on their vaccinations, have been de-wormed, and are groomed regularly. When it comes to making a difference in a vulnerable dog's life, Misfit Manor is considered one of the best dog rescues in Nova Scotia.
Misfit Manor Dog Rescue Society Rescue Details
Address: 4357 Prospect Road, Kentville NS, B4N 3V8
2. SPCA Nova Scotia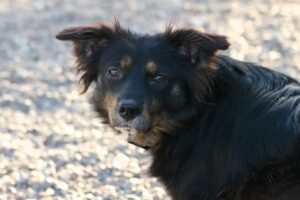 SPCA is a registered charity and operates under an open admission and no-kill policy. This means that SPCA will take all animals, and they will not euthanize animals under any circumstance. Over 90% of animals that are taken in by SPCA find new homes or are reunited with their owners.
It works with an extensive network of animal hospitals and doctors and offers palliative care, and operates a foster program. SPCA is one of the big dog rescues in Nova Scotia as it offers comprehensive services, including adoption, shelter, training, and rehabilitation. If you find yourself with a stray that you cannot take care of, call SPCA.
If you want to adopt from SPCA today, you will need to keep the following in mind:
Due to COVID-19, there are limits on the number of people that can visit the shelter. Only two people are allowed from one family.
If you are vaccinated, you can visit the shelter for dog-walking and kitten cuddling anytime as the shelter is open to the public.
If you are looking to adopt, You can browse animals up for adoption on their website before your visit, so you have an idea of what is available.
Once you find a pet you like, you can fill out the necessary paperwork to be matched with an appropriate animal.
You'll find dogs of all breeds and ages here; they have branches all over Canada. Therefore, if you cannot find your desired breed in the local rescue, chances are they can source it from another location. If you want a healthy rescue dog to love, then SCPA can be your biggest ally.
SPCA Nova Scotia Rescue Details
3. Fly with Me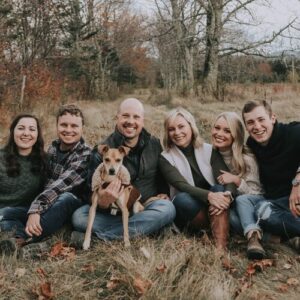 Fly with Me is one of the leading non-profit dog rescues in Nova Scotia that works to place rescues in loving homes. Based in Halifax, Nova Scotia, this registered charity gives away approximately 50 dogs a month, and you can adopt one by filling out an adoption application form. After filling out the application form, the shelter will get back to you via email in 48 hours.
The following information is required for the form:
Contact information
Your occupation
Any previous experience you have with rescue dogs
Commitment to the professional training of your rescue dog
Information about your household (family members, children, etc.)
If you are renting or owning your home. If you are renting, information is required regarding your building location.
Questions regarding how you plan to take care of the rescue dog (where it will sleep, who will take care of the dog when you are not at home, who will take the dog out for a walk etc.)
Most importantly, Fly with Me guarantees that their rescue dogs are kept with extreme love and care. Their dogs are up to date on their vaccinations, are microchipped, and well-groomed.
Fly with Me Animal Shelter Details
4. Bide Awhile
Bide Awhile, as the name suggests, is a temporary home for rescue dogs until they find their permanent home. However, despite offering a temporary residence, Bide Awhile does not give away the pets in a hurry. It takes time and cares to match animals with suitable homes.
The shelter aims to make sure that none of these dogs are surrendered or abandoned again. Therefore, they vet each applicant carefully to find the perfect pairing.
The application procedure involves the following steps before you bring a new animal home:
Visit the shelters animal page to see which dogs are available
Have a brief telephonic interview with someone from the rescue
Book an appointment to visit the rescue shelter
Pay the adoption fee
Schedule time to pick up your new friend
Bide Awhile is one of the trusted few dog rescues in Nova Scotia for its transparency and dedication to dog well-being. Their pet food bank initiative has also got them much love from the local community. In addition, they offer sheltering, spaying & neutering, and long-term palliative care to dogs in need. You can be assured that the dogs you get from here will be well-loved.
Bide Awhile Rescue Details
5. Lillian Allbon Animal Shelter
Last on the list of dog rescues in Nova Scotia is "Lillian Allbon Animal Shelter." Often described as 'A small shelter with a big heart,' Lillian Allbon's animal shelter is last on our list of dog rescues in Nova Scotia. Lillian Allbon is more than just a place where rescues are rehabilitated; it is a shelter that strongly believes in the welfare of dogs, which is evident through its no-kill policy.
It strongly advocates the spaying and neutering of animals and has made efforts to make it possible through its Mama Last Litter program, where you can get your female dog spayed at no cost. Although The Lillian Allbon animal shelter is not of the big dog rescues in Nova Scotia, it offers a variety of services.
Along with adoption, you can get your dogs neutered or spayed here at no cost. Moreover, they also offer shelter to stray dogs and board them until suitable homes are found. Before you start the adoption process, you can view all the animals available for adoption on the website.
Things to keep in mind when adopting from Lillian Allbon:
Fill out an adoption application
You will be contacted when the shelter makes a decision
You can physically visit the shelter to fill out the application
Adoption fees vary depending on the age and type of the animal
Puppies will not be taken away from their mother for adoption until they are 8 weeks of age
Lillian Allbon animal shelter believes in a second chance for all animals. They believe that this time around, their dogs should find families who will not surrender them at any cost.
Lillian Allbon Rescue Details
More Information About The Dog Rescues in Nova Scotia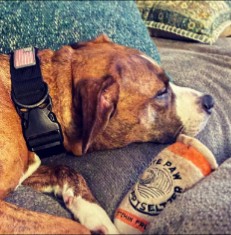 Dog rescues shelters in Nova Scotia are mostly registered charities that provide loving homes to animals that have been abandoned or abused. The shelters provide refuge to animals that otherwise might be left to disease and harrowing circumstances.
Most of the shelters have an open door no-kill policy. You can rest assured that the shelters mentioned above provide love and care to the rescue dogs.
Many of the shelters provide important medical treatment to the animals before they are deemed fit for adoption. Feel free to contact them if you think they can help you find your new best friend.
How to Choose a Dog Rescue in Nova Scotia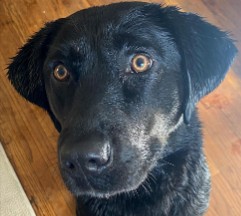 Here's how to choose the kind of rescue you want:
Determine what breed or breeds you're interested in adopting. Narrowing down the breed(s) makes it easier to choose a rescue.
Determine which type of rescue you want to work with – there are national breed-specific, local breed-mix, and all-breed groups
If you're looking for a particular breed, contact the rescue group(s) that work with that breed first.
If you don't have a preference, contact the closest rescues first.
When inquiring about a rescue, ask them how long it takes for them to place dogs in homes after they're rescued. If it takes over a month, look elsewhere. The dogs need homes now.
Ask what the organization does with all of its dogs once they are homed. A good rescue will keep all of its dogs with it until they are homed so they can be carefully matched to the right family.
Once you have decided on a rescue, ask about what kind of home visit process they use. The best rescues do home visits to ensure that their dogs are homed in safe, loving homes.
Ask what kind of follow-up they do with the adopters. Good rescues keep in touch for at least a few months to make sure everything is working out well.
Whether or not they require one, ask if you can sign a contract stating that you'll return the dog to the rescue if it doesn't work out.
Frequently Asked Questions
What are the best dog rescues?
The best dog rescues include the following:
What is the best dog rescue in the world?
The best dog rescue in the world is IFAW. Since Russia invaded Ukraine, IFAW's Disaster Response team and their partners have helped more than 42,000 animals, most of which were cats, dogs, tigers, and bears.
IFAW delivers pet food and supplies daily while working with local organizations and authorities on need-based logistics.
IFAW helps with emergency funding for Ukraine's shelter that covers pet food, veterinary supplies, and wages for daily care staff.
IFAW has also helped support the relocations of zoo animals from Ukraine while under fire from Russian tanks. In addition, they are a global leader in animal rescue and emergency care.
How can I get a free dog?
Look for adoption events and visit your local shelters. If you're opting to adopt a dog from overseas, consider supporting Big Dog Ranch Rescue, FL, which has opened a temporary shelter in Poland to help with animal rescues out of Ukraine.
Consider supporting a few animal shelters throughout your lifetime to help support animal welfare worldwide. Volunteers are always needed abroad or locally.
Where is Coastal K9 in Nova Scotia?
Coastal K9 is a non-profit, volunteer dog rescue society serving Nova Scotia and beyond. Coastal K9 requires that adoptive families be able to travel to Antigonish, Nova Scotia, to meet and pick up their dogs.
All dogs are seen by a veterinarian and microchipped, are up-to-date on vaccinations, have received flea and de-worming treatments, and have been spayed or neutered.
Can a dog sense death?
Dogs can detect human illness and sniff out health issues in humans and other pets. CA Animal Hospital explains that dogs devote much brain power to interpreting smells, have a good scent memory, and can smell fear and anxiety in people.
Dogs have also been trained to sniff out Covid-19, and because certain diseases have specific odors, medical detection dogs are experts in identifying unique smells and skin temperature changes.
What is the most rescued dog?
Top Ten Breeds Most Commonly Found at Shelters
German Shepherds
Pitbulls
Jack Russell Terriers
Boxer
Daschund
Chihuahua
Beagle
Labrador Retriever
Border Collie
Australian Cattle Dog
Australian Shepherd
American Stafford
Shih Tzu
Rottweiler
What is the most euthanized dog breed?
Shelters like Best Friends Animal Society are part of the no-kill movement by running lifesaving community programs for cats and dogs. Best Friends Animal Society also provides support and training for animal shelters and rescue groups.
Best Friends helps make your community a no-kill community and create compassionate no-kill communities nationwide for pets and the people who care for them.
Last year 355,000 dogs and cats were killed in the nation's shelters because they were not adopted. Best Friends explains that no-kill is a collaboration between shelters and their community.
The first step is for individuals to understand the progress in their community and know how they can help. That said, the most often euthanized breed is the Pitbull.
Conclusion For The "Best Dog Rescues in Nova Scotia"
We hope the list above was helpful in your search for a rescued dog. We appreciate your willingness to adopt a sheltered animal and hope you find one that is right for you and your family. Providing a loving home to a sheltered animal is a great way to help your community and vulnerable animals.
With more and more families choosing rescues over other animals, the trend is gaining popularity across the country. Knowing that you are helping an abandoned animal and welcoming a new family member is a great feeling indeed.
For more guides similar to this list of dog rescues in Nova Scotia, you can check out:
Before you adopt a dog from a rescue center in Nova Scotia, you can learn more by watching "How to Prep For a Rescue Dog" down below: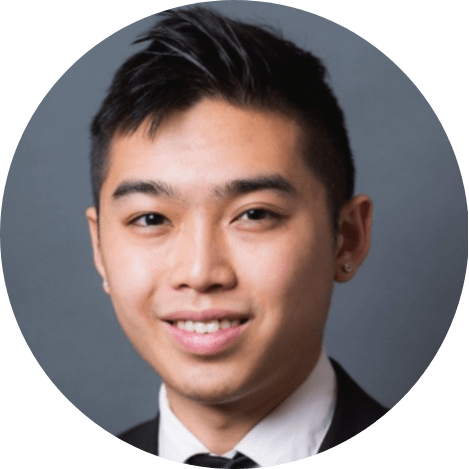 Andy is a full-time animal rescuer and owner of a toy doodle. When he's not saving dogs, Andy is one of our core writers and editors. He has been writing about dogs for over a decade. Andy joined our team because he believes that words are powerful tools that can change a dog's life for the better.
Why Trust We Love Doodles?
At We Love Doodles, we're a team of writers, veterinarians, and puppy trainers that love dogs. Our team of qualified experts researches and provides reliable information on a wide range of dog topics. Our reviews are based on customer feedback, hands-on testing, and in-depth analysis. We are fully transparent and honest to our community of dog owners and future owners.