Here's what you need to know if you're searching for the best dog daycares in Madison, Wisconsin. Dog daycares provide a safe and fun environment for dogs to interact with each other in the presence of humans.
If you are looking for dog daycare, we have put together a list of the best dog daycares in Madison, Wisconsin, and the surrounding areas. You might not think much about what happens when you're at work or away, but your dog does.
Growing attention to dogs' emotional lives means we know they can miss us and even show signs of grief. If you don't have the option (or desire) to take your dog with you during the day, finding a reputable dog care facility is essential for both your puppy's physical and mental well-being.
The last thing anyone wants is for their puppy to come back from "camp" smelling like every other dirty mutt that was dropped off that day, but high-quality facilities also go above and beyond to make sure each animal returns home happy and healthy. Dogs need exercise, stimulation, and time outside of their kennels, and they can get that and more at a well-run doggy daycare.
Before scrolling down this list of dog daycares in Madison, Wisconsin, check out these recommendations from We Love Doodles: Best Poodle Breeders in Wisconsin and Best Golden Retriever Breeders in Wisconsin.
Find a Dog Daycare Near You in Madison, Wisconsin
We hope this list is helpful and we encourage you to leave a comment with your favorite dog daycare in Madison, Wisconsin.
Dog Product Recommendations: Best Dog Grooming Scissors and Best Dog Head Halters.
1. Dog Dog Daycare
First, they ask that you arrive no later than 7:30 a.m. You may still be tired, but it is for the best. We'll be great pals and you'll meet lots of new doggy pals, but having all of us smell your butt at once isn't very enjoyable.
You'll get to smell the place, meet the people who care for us, and get comfortable when you arrive. They will then determine which group of pals you'll have the most fun with.
This may appear to be a daunting prospect, but don't worry; it's essentially like the sorting hat in Harry Potter. When matching you with a playgroup, they always consider your feelings into account.
At lunchtime, you will be able to meet more pals, play, have a meal, go to the bathroom, and relax. When eating and resting, we all need a little shut-eye.
We take breaks at 9 a.m., so please arrive before 7:30 a.m. if your parents are going to drop you off so you can greet them as much as possible in the morning. They will give your parents feedback at the end of the day, and we'll see whether Dog Dog is a good fit for you.
Dog Dog Daycare Details
2. Duncan's Dog Daycare
Their staff is always attentive to your dog's needs, and all of their procedures are designed with his or her comfort in mind. Here are a few examples. Employees are trained in CPR and first aid, as well as Dog Guru behavioral training.
The tiny dogs are confined to a smaller portion of the interior area (3700 sq ft) to keep them safe from the rambunctious bigger dogs. The outside space (1000 sq ft) is enclosed with a 6-foot barrier and pea gravel for optimum drainage.
During nap time, therapeutic-grade essential oils are used in diffusers with soothing music to create a mentally holistic and relaxing atmosphere. During the day, your dog's training exercises are complemented with natural, non-toxic lamb/vegetable chews.
Pet safe chemicals keep our facility clean, sanitary, and odor-free. It's important for your dog to be safe, so he will never be left alone when playing. It's critical to be transparent. They provide three real-time web cameras so you can keep an eye on your dog while he plays.
To keep your dog's sight stimulated, they utilize Blue, a color that he can see, throughout their facility and their clothing to provide him with visual stimulation. They provide curbside pick-up at the end of the day to make things easier for you after a long day at work.
There's no need to get out of your car. You can use their easy-to-use software to create reservations, cancellations, payments, and keep track of all your waivers and vaccination records.
Duncan's Dog Daycare Details
3. Central Bark Doggy Day Care
Enrichment Doggy Day Care is a balanced combination of play, exercise, socialization, learning, rest, and TLC. Each day is planned to meet your dog's specific requirements and preferences. To preserve their physical, mental, and sensory wellbeing so that you can enjoy a healthy, happy, calm, and well-rounded pet at home.
Exercise keeps your dog healthy and toned. It aids in the improvement of their mood and the provision of a beneficial activity for their physical and mental energy. This means they can be more at ease at home. Positive experiences with new people, dogs, and settings contribute to happy dogs who are well-rounded and socially adjusted.
They provide both small and large playgroups in indoor and outdoor play areas that allow your dog to enjoy the social setting that is appropriate for their age, personality, and level of comfort. They offer a wonderful care package that includes daily walks and one-on-one attention.
They form a bond with your dog so that they feel safe and confident while you're away. They get to know your dog's personality, needs, and preferences through frequent visits. They are better able to detect things like emotions, behavioral changes, or even health.
Central Bark Doggy Day Care Details
4. Ruffin' It Resort
Leaving your four-legged friend home alone may cause them to be anxious, lonely, and have detrimental consequences on your furniture, favorite pair of shoes, or new carpeting. Visit Ruffin' It Resort for a day full of exciting playtime.
Our indoor play areas and 11,000 sq. ft. of outdoor play space are built with the puppies in mind, allowing them to burn off their pent-up energy running around, chasing new pals, fetching toys, or just soaking up the belly rubs they'll get from their team.
They do have a limited number of slots available for daycare, so please call ahead to see if there is room for your pet. Loyalty Is Rewarded. Loyal pets—and pet parents who are loyal—are entitled to all possible appreciation.
They're excited to provide you with a program that recognizes your support as you return again and again. Every dollar you spend earns you a reward point, and every 250 points accumulated qualifies you for a $5 credit on your next stay.
Ruffin' It Resort Details
5. The Dog Den
The playgroups at the Puppy Den are created and organized based on your puppy's age and development stage in life. Unlike grown dogs, puppies are learning new things for the first time, so their highly-trained staff provides continuous oversight and assistance to ensure that your puppy has a pleasant and instructive encounter when he comes to play.
At The Puppy Den, you'll discover the most caring and qualified staff to care for your dog. Their Playgroup Leaders are experts in puppy development, appropriate play, good socialization, and the necessary training your puppy requires throughout this time in his life.
Their Canine Behavior Specialists are skilled in dog behavior, training, pet first aid & fun. The Puppy Den accepts new puppies 8-weeks to 6-months-old. If your puppy is over 6-months-old, visit adult daycare to get started at one of our adult day care locations.
The Dog Den Details
6. Dog Haus University
Is your dog naturally outgoing and happy? Is there a way for your dog to become more confident or develop doggie manners through increased socialization with other dogs? Does your dog have too much energy to be confined at home all day, every day?
Do you want the assurance that your best buddy is well-cared-for while you're away? Is your dog afraid to be alone when you go out? Dog Haus University's doggie daycare may be just what you're looking for.
Their two downtown locations are conveniently located near to work and home. Please arrive before 7 a.m. on your dog's first day at daycare. This allows your dog to become acquainted with the personnel and the area ahead of most of their new closest pals.
Please keep your dog on a leash while we meet you at the front desk and gather any paperwork you haven't yet delivered (such as proof of current vaccinations).
Remember to pick your puppy up by 6 p.m. You'll have time to ask questions and clarify any food, drug, or other concerns-related instructions. Please bring their lunch if you want your dog to eat one.
Dog Haus University Details
7. K9-5 Dog Daycare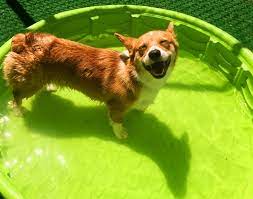 If you're searching for a way to improve your puppy's mental, physical, and emotional health, K9-5 daycare is the solution. They provide a controlled and healthy play environment where dogs may socialize with new friends, build confidence, practice commands, and more.
The following are some of the services provided by K9-5:
Playroom management staff that has been trained in playroom management and has worked with canines in communal settings.

Small, hand-picked playgroups that specialize in matching puppies with similar energy and playing styles.

There are several things we look for when selecting a new home for a dog. One of them is if the owner on sight (not miles or states away) is actively working to make your dog feel like family. At K9-5 the owners are active.
Because the safety of all pets is important at K9-5 daycare, an evaluation is given to see how your dog handles social interactions in a group.
On your pet's first day at K9-5, the evaluation is completed. This will be the first step to ensure that your pet has the finest social experience possible every time you bring it back to K9-5.
If your dog passes the evaluation and is accepted for doggie daycare, you may feel comfortable setting up a schedule for him to attend daycare regularly.
K9-5 Dog Daycare Details
Conclusion For The "Best Dog Daycares in Madison Wisconsin"
We hope this research into the best dog daycare in Madison, Wisconsin, was helpful for you. It's always important to do your homework before entrusting your furry friend to anyone, so we're glad we could provide some good information for you.
If you have any questions or want more advice on finding a great dog daycare, don't hesitate to reach out to us. We love dogs and would be happy to help.
For more guides similar to this list of dog daycares in Madison, Wisconsin, you can check out:
Before you bring a dog to daycare in Madison, Wisconsin, you can learn more by watching "Integrating a New Dog Into Doggy Daycare" down below: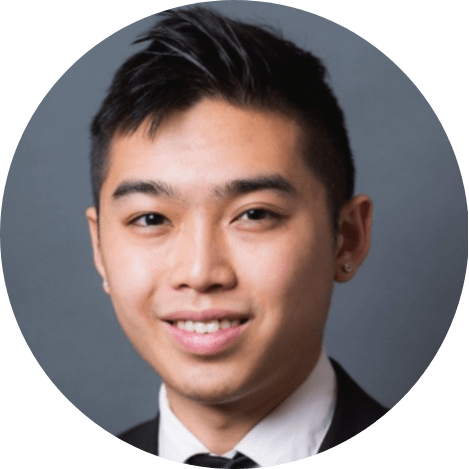 Andy is a full-time animal rescuer and owner of a toy doodle. When he's not saving dogs, Andy is one of our core writers and editors. He has been writing about dogs for over a decade. Andy joined our team because he believes that words are powerful tools that can change a dog's life for the better.
Why Trust We Love Doodles?
At We Love Doodles, we're a team of writers, veterinarians, and puppy trainers that love dogs. Our team of qualified experts researches and provides reliable information on a wide range of dog topics. Our reviews are based on customer feedback, hands-on testing, and in-depth analysis. We are fully transparent and honest to our community of dog owners and future owners.