Are you searching for dog breeders in Oklahoma? If you've been dreaming of adopting a dog for as long as you can remember, it can be very exciting when it is finally right to adopt. The process is full of many positive emotions like excitement, joy, and anticipation, but it also has its fair share of negative feelings.
These include confusion, overwhelm, and sometimes even anxiety. Luckily there are plenty of great dog breeders in the United States of America. These breeders specialize in breeds, from Corgis to Golden Retrievers. If you live in Oklahoma and want to add a dog to your family, this is the perfect article for you.
Before scrolling down this list of dog breeders in Oklahoma, you can check out these other recommendations from our team at We Love Doodles: Best Poodle Breeders in Oklahoma and Best Doberman Breeders in Oklahoma.
Puppies For Sale in Oklahoma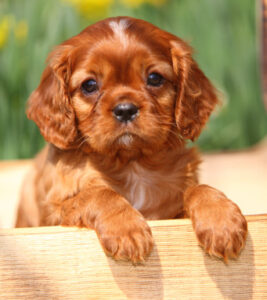 This article covers all of the best dog breeders in Oklahoma. We spent a lot of time researching all of the dog breeders in the state and compiled this list of our favorites.
We only choose breeders that are ethical, reputable, and use the very best breeding practices, so you can be confident that any puppy you buy from one of these breeders will be happy and healthy.
In addition to the list of breeders and their contact info, we also included a few tips and other resources for choosing the right breeder for you and your family.
Dog Product Recommendations: Best Plush Dog Toys and Best Dog Food Without Chicken.
1. PuppySpot's Dogs For Oklahoma
Starting off our list of dog breeders in Oklahoma is PuppySpot. They aren't breeders; instead, they are a community of dog lovers whose mission is to make lives better by placing healthy puppies in happy homes. They fulfill their mission statement by pairing with breeders across the United States to give you access to the best puppies available.
In the ten years since they created their organization, they have placed more than 200,000 puppies into happy homes. Each puppy from this AKC-approved organization comes with the PuppySpot Promise. What does that promise mean to you and every other person who wants to bring home a puppy of their own?
It means you can find the right puppy with ease and confidence. Use their search tool to specify the breed, color, and gender of the animal you're looking for and a search radius you're comfortable with, and PuppySpot will show you the puppies that match your criteria.
They use a proprietary screening process to weed out puppy mills or other scammers, so you can rest assured you'll get a happy, healthy puppy to love. All puppies from PuppySpot come with a Vet Health Check certificate that shows that a third-party veterinarian checked the puppy for illnesses and hereditary diseases. They will also be up to date on vaccinations and deworming and have a 10-year health guarantee for genetic disorders.
PuppySpot partners with the AKC, so your new puppy will have an AKC limited registration, AKC Reunite paperwork, and access to all AKC events. When getting your new puppy home, you can sit back and let PuppySpot handle this process. They have their private travel system to deliver your new pet from their breeder's home straight to your door in Oklahoma.
PuppySpot Details
2. Vom Fretz Rottweilers — Rottweilers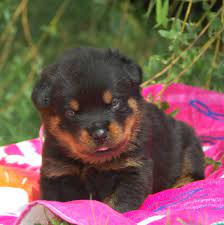 Vom Fretz Rottweilers is a wonderful breeder located in Edmond, Oklahoma. This breeder strives to breed the perfect Rottweiler. They work hard to ensure that all puppies conform to the breed standard, are beautiful, genetically healthy, gentle in temperament, intelligent, and have the correct markings.
All of their breeding dogs are imported from Romania, and this breeder is passionate about bringing the highest quality of Rottweilers to the United States. This breeder specializes in working, showing, and breeding quality dogs that are well-suited as protection or security dogs.
The top traits that these breeders strive for in their dogs are courage, intelligence, confidence, high trainability, and loyalty. Head over to their website today to learn more about their breeding practices and check out their available puppies for adoption.
Vom Fretz Rottweilers Details
3. Red Rock K9 — German Shepherds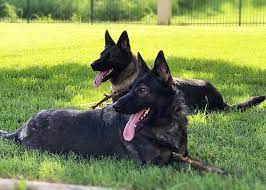 Red Rock K9 is a leading breeder of German Shepherds in Oklahoma and the surrounding area. They are well known for breeding and training the highest quality German Shepherds from proven working lines. Their puppy imprint training program is one of the most comprehensive available in the whole country.
According to their website, this breeder works together with a group of professional breeders that reside in Germany and the Czech Republic.
This breeder is dedicated to ensuring that dogs and owners alike are set up for success, and they work hard to lay the foundation that will prepare all of their puppies for successful lives with their future families. Check out more information about their training program, breeding practices, and available puppies on their website today.
Red Rock K9 Details
4. Semper Fi Yorkies — Yorkshire Terriers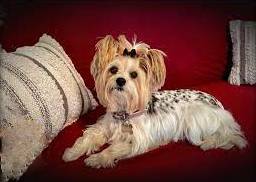 This great Yorkshire Terrier breeder is located in Elgin, Oklahoma. They're known for breeding exceptional Yorkies, and the breeder is incredibly passionate about their work. Surprisingly, this breeder used to own and love big dogs and never thought they would fall in love with a toy breed.
Much to their surprise, when they met their first Yorkie puppy, everything changed, and they've been breeding these cute and spunky dogs ever since. This breeder strives to achieve cobby bodies, wide-set and large eyes, babydoll faces, and kitten ears in terms of physical features. They offer Chocolates, Sables, Traditionals, and Partis, and they even have Black on occasion.
According to their website, the only color they don't breed is blonde, simply because the blonde Yorkies tend to get tear stains more predominantly than other colors do. Each dog is loved and raised as though they were member of the breeder's family. Each puppy is hand raised in the home and never kept in a kennel. They receive proper medical care and socialization with children, adults, and other dogs.
Semper Fi Yorkies Details
5. Cavaliers of Castlemar — Cavalier King Charles Spaniels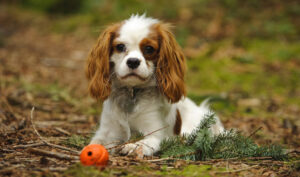 Cavalier King Charles Spaniels breeder is run by a lovely couple that is incredibly passionate about Cavaliers and breeding dogs. This breeder is an American Kennel Club Breeder of Merit that has been breeding and showing dogs for over 30 years.
They strive to breed Cavaliers with ideal temperaments, health, and appearance, and all of their dogs are show quality — some are even top champion show dogs.
This breeder has an incredibly successful imprint training method that has helped countless adoptive families transition their new Castlemar puppy with no housebreaking accidents. A puppy adopted from Cavaliers of Castlemar comes microchipped, with a one-year health guarantee, AKC registration, and a lifetime of breeder support.
Cavaliers of Castlemar Details
6. Elk River Companions — Golden Retrievers
This excellent breeder in Grove, Oklahoma, has loved and owned Golden Retrievers for over 21 years, and they are very passionate about what they do. They believe in giving their dogs endless love and attention to grow up to be happy and well adjusted. They love breeding Goldens because the breed is incredibly intelligent and affectionate and is an excellent family companion.
These dogs are also great working dogs for hunting, search, rescue, or service. They are great with kids and are incredibly loving and playful. Adopting a puppy from Elk River companions comes with a microchip, AKC registration, appropriate first shots and deworming, and dewclaws removed.
Elk River Companions Details
7. Skyland Malamutes — Alaskan Malamutes
This breeder was founded by a loving couple who cherished the beautiful Alaskan Malamute for decades. Their love for each other and the breed inspired them to build their stunning ranch, Skyland Malamute Ranch, and begin breeding these beautiful dogs.
They believe that dogs should be raised as part of the family, and they make sure to spoil all of their dogs and puppies as much as possible. Life should be fun with your dog, and they work hard to breed dogs that have the perfect temperament and breed conformation.
They work hard to breed Malamutes that are healthy, large, and well-behaved. They pride themselves on raising "giants" between 95 and 182 pounds, but they also offer standard-sized Malamutes. Each puppy from Skyland Malamutes is vet checked, wormed, and vaccinated before coming home with its new families.
Skyland Malamutes Details
8. Fife and Wife Ranch — Bernedoodles and Poodles
This Bernedoodle and Poodle breeder is owned and operated by an animal-loving family that loves what they do. They decided to start breeding dogs (and horses) when they moved onto a big 250-acre ranch in Macomb, Oklahoma. All of their dogs get to run and play all the time.
They go for long runs through forest trails every day, and they receive top-quality care and attention. According to their website, their whole lives revolve around breeding Bernedoodles that are happy and healthy. This breeder focuses on quality over quantity and is a small-scale breeder that aims to provide puppies with the perfect health and temperament.
They have a lot of information on their website that is worth checking out and some pretty adorable pictures. Head over to their site today to see their available puppies and learn how to reserve your own.
Fife and Wife Ranch Details
9. Bullworth French Bulldogs — French Bulldogs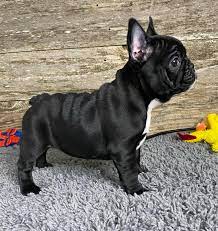 Last on the list of the best dog breeders in Oklahoma is "Bullworth French Bulldogs." This breeder is an American Kennel Club Breeder of Merit breeds superior French Bulldogs. Their dogs are sired and raised from the breeder's AKC registered, DNA certified, and health tested champion dogs.
They offer a one-year health guarantee for each of their puppies that helps to guarantee against any life-threatening congenital disabilities. They also come microchipped with an AKC Puppy Protection Package and a lifetime of support from the breeder.
They are passionate about producing top-quality, breed conforming puppies as healthy as possible. Head to their website to check out their available puppies for adoption.
Bullworth French Bulldogs Details
How to Choose a Dog Breeder in Oklahoma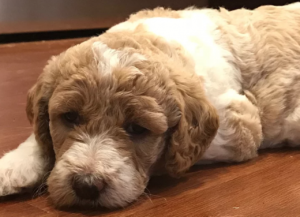 Therefore you must stay away from places like backyard breeders and puppy mills, both of which have a reputation for abusing their dogs and selling very sick puppies.
Breeders, by contrast, are very focused on breeding healthy and happy dogs that receive plenty of love and attention. Breeders frequently perform genetic health tests to ensure that their dogs are free of any genetic disorders that may present later in their lives.
Ask the Breeder Questions
When considering any breeder, it's a good idea to ask a lot of questions to figure out whether they are trustworthy and have good breeding practices. Ask questions about their dogs, their breeding habits, how many litters of puppies they produce each year, and whether their dogs come with a genetic health guarantee.
Asking questions like these can help you understand your breeder and their tendencies and can help you check whether your beliefs align with theirs. Most breeders will be happy to answer any of your questions and have answers readily available. This is because reputable breeders are experts in their breed and are passionate about what they do.
Tour the Facility
It's also a good idea to ask the breeder if you can take a tour of their facility. This will help you get a good look at the conditions they raise their dogs in, how they treat their dogs around visitors, and how they act around the breeder.
Good breeding facilities should be clean and tidy and have hygienic conditions for their animals. This means fresh food and water, clean spaces for sleeping and playing, and no hazards that could harm the dogs. The dogs should also be comfortable and happy around the breeder and never act afraid of them.
Related: Ways to Find a Hypoallergenic Dog Rescue.
Conclusion For The "Best Dog Breeders in Oklahoma"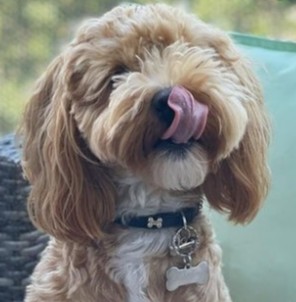 Looking for the right dog breeder in Oklahoma can be a daunting prospect, but it can be incredibly rewarding when you finally find the right one. The best breeders have good breeding practices and a strong code of ethics.
All breeders included on this list are reputable breeders that produce top-quality dogs. You can be confident that any dog you adopt from one of these breeders will be happy and healthy with a great temperament.
For more guides similar to this list of dog breeders in Oklahoma, you can check out:
Before you bring home a puppy from a breeder in Oklahoma, you can learn more about the cost of raising a dog by watching "How Much Does It Cost to Have a Dog" down below: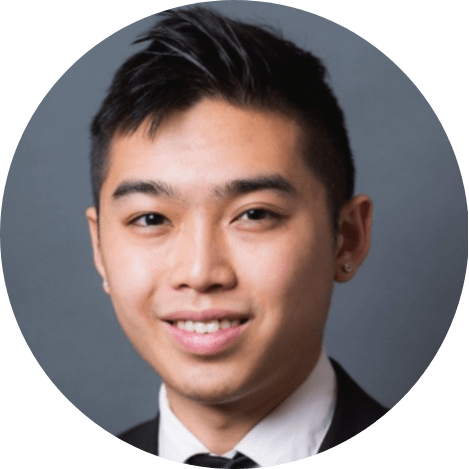 Andy is a full-time animal rescuer and owner of a toy doodle. When he's not saving dogs, Andy is one of our core writers and editors. He has been writing about dogs for over a decade. Andy joined our team because he believes that words are powerful tools that can change a dog's life for the better.
Why Trust We Love Doodles?
At We Love Doodles, we're a team of writers, veterinarians, and puppy trainers that love dogs. Our team of qualified experts researches and provides reliable information on a wide range of dog topics. Our reviews are based on customer feedback, hands-on testing, and in-depth analysis. We are fully transparent and honest to our community of dog owners and future owners.