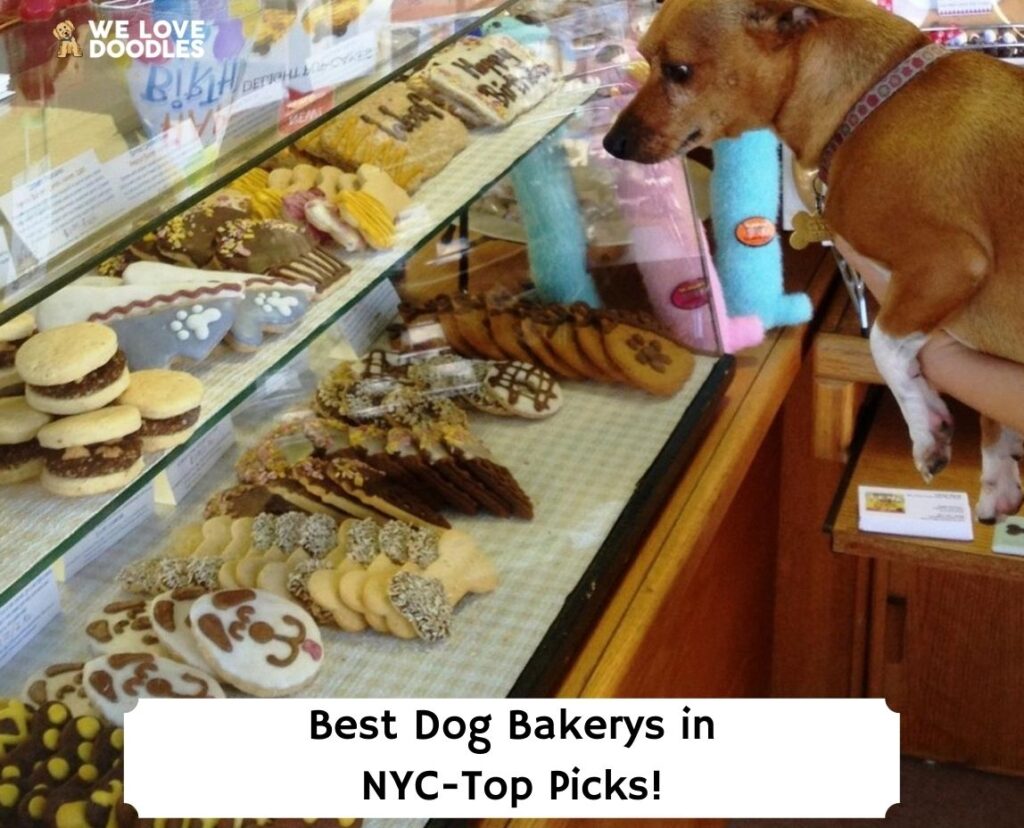 If you are a dog lover, then you know that there's nothing better than spending time with your furry friend. And what could be better than taking your dog to a bakery? New York City is home to some of the best dog bakeries in the country, and we've compiled a list of our top picks.
But before we get to the list, let's talk about what makes a great dog bakery. First and foremost, the bakery should have a wide variety of treats for dogs of all shapes and sizes. They should also have a good selection of healthy snacks, as well as desserts for those special occasions.
The staff at the bakery should be knowledgeable about canine nutrition, and they should be able to help you choose the right treats for your dog. And finally, the bakery should be clean and welcoming, with plenty of space for dogs to run around.
Without further ado, here are our top picks for the best dog bakery in NYC.
Other articles you would like: Easy Homemade Peanut Butter Banana Dog Treats.
1. Axel & Tia's Pet Bakery
First on our list of dog bakeries in NYC is Axel and Tia's. They specialize in 100% Human-Grade Dog Treats! Whether it's your dog's birthday or another special occasion, treat them to a cake that is all-natural and organic! Each dog treat is made with Human grade ingredients and as near to local as possible.
Whether it's a birthday, Gotcha Day, or party, their cakes and pupcakes are a great and nutritious alternative.
These snacks are loved by both pupstomers and their pawrents: they're tasty and healthy. Baked using all-natural, organic ingredients. They're gluten-free, sugar-free, and devoid of any additives or preservatives. Simply delicious rewards that you can give to your dogs.
They make their sweets with homemade apple sauce and peanut butter. There are no added sugars, extracts, or preservatives in them. Only fresh, locally sourced items.
Our gourmet delights are made to order, and it will take us at least two to three days to handle your delivery.
We deliver on Monday through Thursday. Orders placed between Friday and Sunday will be baked the following Monday.
Dog Bakery Information:
2. Dog Cakes for Dogs NYC
"Dog Cakes for Dogs" is a one-of-a-kind dog cake bakery that specializes in exquisite custom birthday cakes for dogs. These cakes are meant to resemble your pet.
Cakes for your dog's birthday are made from scratch specifically for them. There are no preservatives or additions in them. They're sugar-free and quite delicious! They're using their own yogurt icing to decorate.
For all cake orders, we include a free party hat and a birthday candle.
All the owner wanted to do as a youngster growing up in Brooklyn was to draw. So when she got older, she went to the Fashion Institute of Technology in New York City and studied art, fashion illustration, and design. She also had a passion for animals, particularly dogs.
After freelancing for a few years creating and hand-painting people's cookies and cakes for a number of Manhattan businesses, she decided to combine her pastry and art skills with her passion for dogs and their birthday parties to create dog cakes that resemble them. If you're looking for a dog bakery in NYC that specializes in cakes, this should be your pick.
Dog Bakery Information:
3. Little L's Pet Bakery & Boutique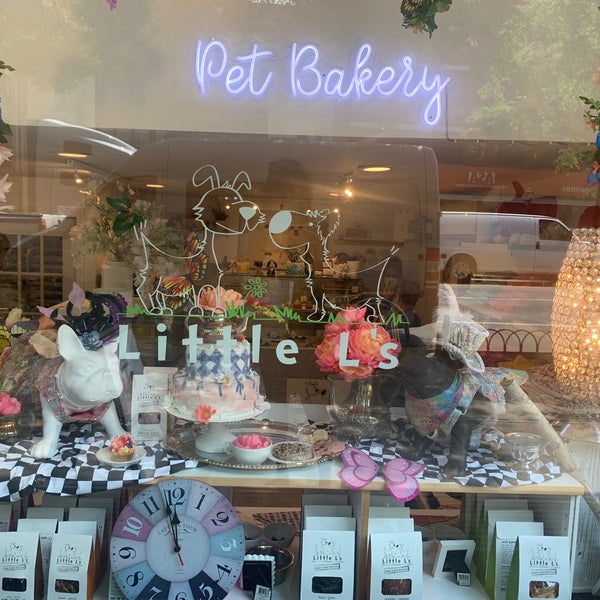 Their pet dogs, twin sisters Lilly and Lulu, inspired the name of Little L's. After they began looking for a locally sourced, handmade, and safe alternative to jerky, they started their business. Lilly and Lulu played an essential role in the creation of krak'ems by testing taste and crunchiness at every stage.
Krak'ems are a more flavorful, crisp, and safer jerky dog treat than the traditional kind. Traditional dehydrators aren't capable of eliminating all harmful germs, while oven-dehydrated meat treats are considerably safer.
Krak'ems are a type of meat that's more brittle and crunchy than regular jerky. Unlike typical jerky, which is "chewy," krak'ems are more brittle and crunchy. When dogs munch on krak'ems, they're delighted by the addictive crunch, which drives them insane. As a result, krak'ems are perfect for obsessive chewers.
Our expert Master Chef slices, tenderizes, and slowly dries the beef by hand. Unlike traditional dehydration, in which the process is automated, drying meat in an oven takes a great deal of constant human attention to ensure high quality.
In order for dog treats to be considered human-grade, they must be made from USDA-approved human-grade meat and prepared in the same environment as human food (i.e., a real kitchen, instead of a factory). Small local farms in New York supply our poultry and meats. A real chef prepares the snacks. This means that krak'ems are also one of the healthiest dog treats that you can give your pet.
They offer a wide variety of all-natural dog treats that are made in the USA with ingredients you can trust.
Dog Bakery Information:
Check out for more: Worst Dog Food Brands To Avoid! and Best Non-Prescription Diabetic Dog Foods!
4. District Dog – Pet Boutique and Bakery
In 2007, Dog first opened its doors with the aim of producing healthy, nutritious dog food and treats that were devoid of additives and preservatives found in many commercial dog foods. Their store is completely corn, wheat, and soy-free, and they don't use any artificial flavoring or coloring agents. They provide same-day delivery throughout Queens,
District Dog's bakery is home to an incredible variety of baked dog goodies that are artistically crafted. You can't go wrong with the lovely choices at District Dog, whether it's a cookie shaped like an ice cream cone, a flamingo, or a birthday bone. They provide Birthday Cakes, cupcakes, and cake cookies for birthdays.
All of their cookies and triple-layer cakes have a long shelf life and don't require refrigeration. Their refrigerated cupcakes and cakes stay fresh for 3 months in the fridge and a week without it.
We take great pride in only selling top-notch pet products, and we would never sell anything in our store that we wouldn't want to feed to our own pets. Our bakery items are not just safe for your dog; they are also wheat, corn, and soy-free… We can't say you'll be able to eat them yourself, but your puppy will surely love them!
Dog Bakery Information:
5. Brody's Barkery NYC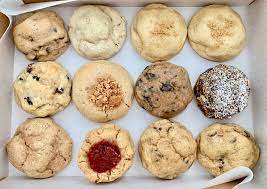 Brody's Barkey was formed in a tiny kitchen in New York City, where it was founded out of a passion for creating all-natural goodies for Brody, a loyal Morkie puppy who simply adores snacks! They noticed how much happier and healthier Brody was after eating natural meals, so they wanted to spread the joy.
They try to assist dog owners just like you in providing your puppy with unique, high-quality, and delectable snacks that make each encounter more delightful.
They think it's important to utilize the highest quality, all-natural ingredients available. There are no artificial colors or flavors in this recipe, folks. Only basic methods, fresh ingredients, and a lot of taste that even the pickiest dog will enjoy.
Treats on a commercial scale are not our thing. Brody's snacks are made by hand in small batches in real ovens, and Brody is always available to approve them. As a result, when you open your door, our goodies will be as fresh as possible.
They take their treats very seriously, but they also think it's important to have fun with your dog! That's why they're always on the lookout for innovative concepts and tastes that can bring as much joy to you treating your puppy as they do experiencing them. They want you to have fun as much as they do!
Dog Bakery Information:
6. Bing's Barkin' Bakery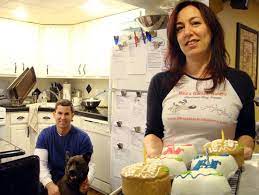 Last on the list of the best dog bakeries in NBYC is Bing's Barkin' Bakery. All of their goodies, bones, and dog birthday cakes are handmade using all-natural human-grade ingredients.
Have a fun birthday celebration for your puppy with one of their delectable customized birthday cakes. You may give your dog a freshly baked and mouth-watering canine Birthday Cake that they customize with their name. You may celebrate with all of the dogs from the doggie park by having one of their Giant Dog Birthday Cakes. With one of their delectable birthday cakes, you'll be the talk of the town.
They offer a large selection of gourmet snacks, bones, dog birthday cakes, and gifts that are perfect for any puppy. All of their products are made fresh and shipped directly to your door.
They also have wheat-free and soy-free dog chews for our four-legged friends who have allergies.
All of their goodies, bones, and dog birthday cakes are homemade by hand with all-natural human-grade ingredients. Every doggie bone and dog birthday cake is handmade.
Please come and see their items; they are confident that your dog will be barking for more once you've seen them!
Dog Bakery Information:
Conclusion For Best Dog Bakery in NYC
It's no wonder that dog bakeries are becoming more and more popular in NYC – they're the perfect place to take your furry friend for a special treat.
All of the places we researched had great reviews, so it really comes down to personal preference when deciding which one is right for you and your puppy. We hope you enjoyed reading about all of these fun spots as much as we enjoyed writing about them! Which dog bakery in NYC did you like best?
You will also like:
Still curious? Check out this video from Little L's Dog Bakery in NYC:
Garrett loves animals and is a huge advocate for all Doodle dog breeds. He owns his own Goldendoodle named Kona. In addition, he volunteers at the Humane Society of Silicon Valley, where he fosters dogs and helps animals. Garrett enjoys writing about Doodles and believes that dogs can teach humans more about how to live than humans can teach a dog.
Why Trust We Love Doodles?
At We Love Doodles, we're a team of writers, veterinarians, and puppy trainers that love dogs. Our team of qualified experts researches and provides reliable information on a wide range of dog topics. Our reviews are based on customer feedback, hands-on testing, and in-depth analysis. We are fully transparent and honest to our community of dog owners and future owners.