Here's what you need to know if you're searching for the best Dachshund breeders in Iowa. Dachshunds are incredibly loyal, loving, and fun pet to add to your family. They're one of the most unique and oldest dog breeds since 1775.
They're primarily used as hunting dogs. However, Dachshunds are also great companions for families who want a dog that's little enough to carry in their arms or sit on their lap but big enough to keep up with a busy family.
Before scrolling down this list of Dachshund breeders in Iowa, you can check out these other recommendations from our team at We Love Doodles: Best Australian Shepherd Breeders in Iowa and Best Husky Breeders in Iowa.
Dachshund Puppies For Sale in Iowa
If you're searching for the best Dachshund breeders in Iowa, you're lucky since the state has some of the best reliable Dachshund breeders. This list of the best breeders of Dachshund puppies in Iowa is an excellent place to start.
Dachshund Product Recommendations: Best Elevated Dog Beds and Best Shock Collars For a Biting Puppy.
1. PuppySpot's Dachshunds For Iowa
Since you're searching for Dachshund breeders in Iowa, we recommend checking out PuppySpot's online reputable platform. PuppySpot is a highly trusted dog marketplace where users can browse and find a compatible Dachshund companion right from the comfort of their homes in Iowa.
It would be best to keep in mind that all Dachshund breeders with listed puppies must go through a strict screening process, so you can rest assured knowing that your companion will be safely shipped to your doorstep in Iowa. Before continuing on your journey for a Dachshund puppy for sale in Iowa, check out the link to the marketplace below.
PuppySpot Details
2. Dixon Dachshunds
Dixon Dachshund is a family breeder that raises AKC standard Dachshunds in Eastern Iowa. They produce one-of-a-kind puppies with smooth and long hair coats with various colors and designs. When it comes to raising healthy Dachshunds, this kennel genetically screens for over 170 health issues and is only released when the puppies are at least eight weeks old.
With every puppy you buy from Dixon's, you get a well-round puppy check by a vet, up-to-date vaccinations, and preventive parasite treatments. Besides raising healthy puppies, Dixon Dachshund also equally values socialization and training – both potty and crate.
According to the previous customers, their puppies are well-behaved and have a positive attitude. They're also exposed to doorbells, vacuums, and other household noises for acclimatization. If you're impressed with this breeder, you can apply to adopt from them through Good Dog. Unfortunately, they don't provide deliveries. You have to go there and pick them up from the kennel physically.
Dixon Dachshunds Details
3. Helmuth Dachshunds and Doodles
Here is another reputable breeder of Dachshund puppies for sale in Iowa. Though this is a new breeder, they have a comparatively large breeding program for Dachshunds. Helmuth Dachshunds & Doodles' priority is to grow happy and healthy puppies like any professional breeder.
And to achieve that goal, all puppies are socialized from a young age in this kennel. They're well-handled, friendly, healthy, potty-trained, dewormed, and vaccinated when they're ready to travel. Before going to their new homes, all puppies go through a few weeks of kennel training.
So much so that they go to sleep voluntarily in their crate. They know it's their haven where they can snuggle up and get some beauty sleep. If you are interested in adopting a Dachshund puppy from this breeder, you may visit their website and fill out their puppy application. You have to pick it up from the kennel or a nearby airport as no deliveries are available.
Helmuth Dachshunds and Doodles Details
4. Our Heavenly Dachshunds
This is yet another in-home Dachshund breeding program, which means the dogs spend most of their time with their owners at home. They also have a spacious kennel where Dachshunds can play when the owners aren't at home. This breeder places a high value on the puppies' health.
All puppies get vaccines, deworming, and doctor appointments regularly. All adult dogs receive regular checkups and care from the veterinarian. Aside from that, all puppies come with a one-year health guarantee against any hereditary conditions.
When you buy a Dachshund puppy from Heavenly Dachshunds, you must sign a spay/neuter contract and get restricted AKC registration. You may be confident that this breeder's main goal is to bring joy to people's lives by providing them with a healthy and happy Dachshund puppy.
Our Heavenly Dachshunds Details
5. New Designs Kennel
New Designs Kennel is a trustworthy breeder of Dachshund puppies in Iowa. Their priority is the safety of their facility, their residents and employees, and people who buy puppies. This is a husband and wife team who grow the Dachshund puppies in their own house.
This home breeder provides the best care, nutrition, and preventive medication available to puppies. They treat each puppy as their own. So, puppies from New Designs are socialized early, and they get plenty of petting and playing. New Design Kennel is licensed by both the federal USDA and the state of Iowa.
They get inspected by the officials regularly, so you don't have to worry about the living conditions of this kennel. New Designs Kennel also has the best after-sales support available. They have a "Forever House" policy where, if you can no longer keep your New Designs puppy (no matter how old), they will always welcome them back. Contact them for more details on the adoption process.
New Designs Kennel Details
6. Shelly Jo's Dachshunds
Last on the list of the best Dachshund breeders in Iowa is "Shelly Jo's Dachshunds." Shelly Jo's Dachshund is the last on this list of the best Dachshund breeders in Iowa. Shelly Jo, the owner of this kennel, nurtures her puppies in her own house.
She gives her puppies a lot of love and attention and focuses on creating healthy, happy, and friendly dogs. Shelly provides up-to-date vaccinations and a thorough vet examination before handing her Dachshunds to the adopting families. She also provides a one-year health guarantee with a full refund if the puppy develops a genetic condition.
Shelly's Dachshunds are kept apart from the rest of the family dogs until they are around four weeks old, at which point they begin to socialize with the adult dogs, learn to use the dog door, and start learning etiquette. With every puppy you buy from Shelly, you get a toy with the scent of the littermates and a little food bag. You can apply through their Good Dog profile for adoption. Only pick-up option is available; no deliveries.
Shelly Jo's Dachshunds Details
How to Choose a Dachshund Breeder in Iowa
Almost all breeders of Dachshund puppies for sale in Iowa will have some qualities in common. These tips will help you to find a reputable breeder:
1. Double Check the Information Provided
Don't blindly believe everything the breeders say. Double-check the information provided when searching for a breeder and find one online. For example, if the website claims that their puppies are AKC or Good Dog registered, search the breeder's name on the AKC and Good Dog websites. Please do not be afraid to ask questions. Most respectable breeders take pride in their work and enjoy talking about the animals they raise.
2. Meetings Should be Held in the Kennel
Reputable breeders usually invite potential puppy purchasers to visit their homes to see their dogs and parents. Breeders sometimes prohibit potential purchasers from seeing their dogs and puppies because of the conditions in which they were kept.
3. Dachshund Puppies Should be Clean and Healthy
Checking the puppy's eyes and ears and the breeder's cleanliness practice is the best predictor of puppy health. A long-haired dog with clean, unmatted hair is a good sign.
Also, the puppy should not feel discomfort when you touch them. Besides that, inspect the puppy for lumps, bumps, and scabs. This might be a sign of skin problems, allergies, or fleas.
4. Verify Necessary Health Checks Completed
There are standard tests that either the parents or the puppies must take to check for breed-specific genetic abnormalities. In the Dachshund case, each parent must undergo tests to ensure that the puppies are safeguarded against genetic disorders. Besides genetic testing, every Dachshund should also be provided vaccinations and dewormed.
5. Puppies are At Least 8 Weeks Old
While the mom normally weans her puppies after about six weeks (about one and a half months), they are not yet ready to be adopted. The puppy's final two weeks with mom and littermates are when they gain the bulk of their social abilities. A respectable breeder won't allow adoption before that phase.
More Information About Dachshund Breeders in Iowa
The Dachshund is a highly popular dog breed, and if you are serious about getting one for yourself, you may proceed through our top list without any second thoughts. We conducted thorough research to assist you in your hunt for a suitable Dachshund in Iowa.
The Dachshund breeders in Iowa on our list will save you time and help you to make an informed selection. You can also do your research following our guide. However, we strongly advise you to investigate the legitimacy of the breeder before purchasing from them. The best way to do so is by visiting their kennel.
Conclusion For The "Best Dachshund Breeders in Iowa"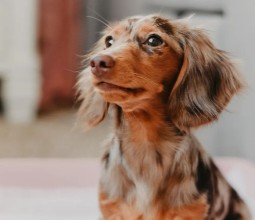 It's never easy to find a good dog breeder. There are plenty of puppy factories, pet stores, and untrustworthy persons solely interested in making money. However, you are lucky that you have this list.
After going through this top list, it should not be difficult for you to find Dachshund breeders in Iowa. These are some of the best options for this breed in the state. We're sure you'll have the time of your life selecting your new family member.
For more guides similar to this list of Dachshund breeders in Iowa, you can check out:
Before you bring home a Dachshund puppy from a breeder in Iowa, you can learn more about this dog breed by watching "10 Things Only Dachshund Dog Owners Understand" down below: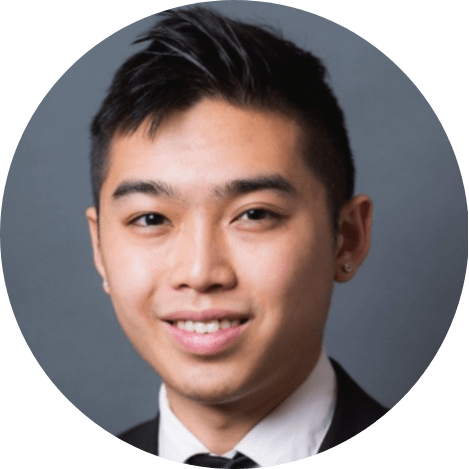 Andy is a full-time animal rescuer and owner of a toy doodle. When he's not saving dogs, Andy is one of our core writers and editors. He has been writing about dogs for over a decade. Andy joined our team because he believes that words are powerful tools that can change a dog's life for the better.
Why Trust We Love Doodles?
At We Love Doodles, we're a team of writers, veterinarians, and puppy trainers that love dogs. Our team of qualified experts researches and provides reliable information on a wide range of dog topics. Our reviews are based on customer feedback, hands-on testing, and in-depth analysis. We are fully transparent and honest to our community of dog owners and future owners.