If you're searching for Coton de Tulear breeders in Ontario, you'll be looking for a long time — this rare breed is hard to find.
Coton de Tulear is in danger of extinction; subsequently, there are only a few breeders with Coton de Tulear for sale in Ontario. However, national dog clubs and preservation organizations are emphasizing standard and selective breeding to ensure the continuity of these adorable dogs.
Hailing from Madagascar, Coton de Tulear — translated as Cotton of Tulear in Malagasy — are loving family dogs. They're small, white, and super soft, making them attractive.
They love children just as much as kids love to cuddle with them. Most Coties are hypoallergenic and don't shed much, which is the dream of every dog enthusiast suffering from dog allergies.
Moreover, Coties become attached to their families and adapt to ever-changing environments quickly. Cotons are easy pets with reasonable exercise and outdoor needs, prompt learning, and the ability to stay alone for up to five hours.
Needless to say, Coton de Tulear is a sought-after dog breed. Unfortunately, their rarity makes them susceptible to unethical trade; illegal dog traders and breeders use this opportunity to make extra money.
Therefore, you must be vigilant when purchasing a Coton de Tulear; otherwise, you may end up with an unhealthy and ill-bred puppy. We conducted independent and thorough research to find all breeders offering Coton de Tulear puppies in Ontario; let's have a look:
Before scrolling down this list of Coton de Tulear breeders in Ontario, check out these other articles: Best Golden Retriever Breeders in Ontario! (2023) and Best Akita Breeders in Ontario! (2023).
1. Cottontail Cotons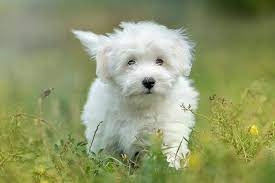 Cottontail Coton is a family breeder of Coton De Tulear, located in Niagra Falls and registered with CKC, AKC, and CFC. Their Cotons are bred from original pure bloodlines from Madagascar. With cotton-like soft exteriors and hypoallergenic coats, these Cotons are lovable and cuddly.
Moreover, the breeder emphasizes temperament and socializes all puppies early on to raise friendly and adaptable family pets. On top of raising puppies, the breeder also rescues and rehomes Cotons who are no longer living with their owner or have been a victim of abandonment or neglect.
Cotton Tail Coton De Tulear puppies weigh 8 to 13 pounds and have a life expectancy of nearly 17 years. Their build and physique are solid, resilient, and healthy.
The kennel pays close attention to shaping the nature and personality of their dogs and helping them become sympathetic, aware, and gentle around children and elders. Past customers always have something nice to say about Coton Tail puppies on social media.
If you're interested in getting a cuddly companion, visit their website and fill out the online application form. To reserve an expected puppy, you must pay $475 as a non-refundable deposit.
Further payments and details will be discussed with you after you contact them. Then, you can meet the puppies' parents on site and bring your puppy home with their birth certificate, microchip, health guarantee, 30 days health insurance, passport, deworming, pedigree, first vaccinations, and starter pack.
The breeders provide lifetime post-purchase support when you get a puppy from them.
Cottontail Cotons Details:
2. Crackerjack Cotons
Since there are few Coton de Tulear puppies breeders in Ontario, this one is from Saskatchewan. Although Saskatchewan is far from Ontario (1,481 KM), this breeder provides transportation via air. You will have your puppy with you within three hours.
Crackerjack Cotons are small but experienced breeders of Cotons in Canada and are dedicated to protecting and preserving this rare breed of dogs. The breeders are absolute dog enthusiasts. Over the years, they've owned many dog breeds and have always loved them unconditionally. But they fell for Coton de Tulear and realized the world needed more of these adorable furballs.
Crackerjack Cotons breeders raise Coton de Tulear for excellent temperament, intelligence, social nature, and beauty. They help raise and socialize them to become delightful canines and fantastic family pets.
All their Cotons live in the family home with other family members, lazing around their beds, chairs, and rooms. The dogs and puppies also have access to the outdoor living space, a fenced yard that allows them to romp. They can play while bathing in sunshine and enjoying the fresh air.
You can get an idea of their love for their puppies by the fact that all puppies are born inside the home. The breeders take care of the dam and puppies after birth to ensure they're all in good health.
Once the puppies are old enough, they are desensitized to daily household activities, like cooking, cleaning, laundry, driving, etc. They also socialize with other dogs, pets, and children at an early age.
All the dogs exercise daily and participate in several sports activities and events like hunting and obedience training. The breeders believe this dog breed is brilliant, and allowing them to participate in these activities enhances their learning capabilities.
These breeders pay close attention to details when pairing and breeding two Cotons. They consider their health and safety above all and follow ethical breeding standards. All the dogs are priorly tested for genetic disorders and diseases like DM, BNAT CMR2, PRA-PRCD, PH, IVDD, and VWD1.
Furthermore, the dogs are also screened for hips and elbows, CERF eye, cardiac health, and patella. Puppy Culture protocol is followed to help train pups in the first 16 weeks of their lives and raise them as reliable family dogs.
Crackerjack Cotons haven't mentioned their cost online, but you can contact them for details. So, if you're interested in getting a Coton, fill out the application form and they will reach out to you regarding upcoming litters.
Crackerjack Cotons Details:
3. Coton Jewels
Next on our list of breeders with Coton de Tulear puppies in Ontario is Coton Jewels, located in the heart of Waterloo County, Ontario. They breed and raise Cotons with gentle personalities and temperaments as family pets.
The experienced breeders at Coton Jewels have registered with the Canine Federation of Canada and follow a code of ethics when pairing two dogs. The breeders invest time and effort in selecting the dogs after thorough research.
All the dogs are gently cared for at their home, and they focus on establishing a lovely bond with the puppies to help them socialize and become familiar with human interaction. Their dedication helps the puppies become ideal family pets who adapt and learn quickly.
These little puppies have inquisitive natures and clownish personalities, always ready to live and lead extraordinary lives by playing around excitedly. In addition, they are intelligent and can learn tricks and games for the amusement of their family.
If you're interested in a puppy, contact them via phone and plan a visit to their farm. You can view their pictures on the website and learn more about the process of bringing them home by contacting Coton Jewels.
These puppies come micro-chipped after a thorough check-up from a certified vet. They also get their initial vaccinations and bring a health guarantee, and you can meet their parents on-site when you visit.
Coton Jewels Details:
4. Cotton Candy Cotons
Cotton Candy Cotons is an Ontario breeding program run by Sonja Femia in the Greater Toronto Area. She has been an animal lover since childhood when she dreamed of owning a Borzoi. When she grew up and held a few, she started a successful career producing the award-winning show Borzois.
When her daughter desired a small companion dog, the family bought a Coton and fell head over heels in love with the breed. These tiny furballs captivated their heart, and for more than eighteen years, Femia has owned little Cotons as family pets.
Not only does she have a deep knowledge of the dog's needs, personality, and temperament, but she raises her litters like family pets. Proud members of different clubs, Cotton Candy Cotons is registered with the Canadian Coton de Tulear Club, the Canadian Kennel Club, and the Canine Federation of Canada.
The breeder produces and raises Cotons, aiming for genetic diversity while prioritizing their health and well-being. She is passionate about breeding high-quality, healthy, and loving puppies so families can share the joy of having a Coton just as her family did.
These Cotons are in high demand. If you wish to get one, put in your reservation as soon as possible by contacting them through email. You can obtain further information about the fee and application process too.
The waiting list for each puppy is six months, and you can also check out the available ones on their website. After you've contacted and provided the required information, they will add you to a private FB group where you can find the perfect match for your family.
Cotton Candy Cotons Details:
5. Payzac Cotons
Last on our list of Coton de Tulear breeders in Ontario is Payzac Cotons from South Central Ontario. They own a half-acre property where their dogs and puppies romp and frolic freely in a fenced yard.
The Payzac Cotons facility has a 3,800 square feet playground for the dogs to play and socialize. It is surrounded by trees that are home to many squirrels and birds. These trees allow the dogs to rest, lounge under their large shades, chase in the fresh air, and play hide and seek in the bush.
The dogs live a healthy and happy life here, and the breeders expect the same from their new owners to keep the puppies safe and healthy. They have new puppies available on their website; you can contact them by email or phone to get further details.
You can also visit their blog to see pictures of their dogs and learn more about the operation. Your application will be preferred if you already own a Coton or have owned one previously.
Payzac Coton has built a reliable community of more than a thousand dog lovers on Facebook, which you can visit to read reviews and comments from their previous clients.
Payzac Cotons Details:
Frequently Asked Questions
What's a good price for a Coton de Tulear puppy?
You can expect to pay anywhere from $2,000 to $4,000 for a Coton de Tulear puppy.
What is the life expectancy of a Coton de Tulear?
This breed has a lifespan of 15 to 19 years.
Do Coton de Tulear bark a lot?
At first glance, these companion dogs may appear to be on the yappy side, but Coton de Tulear should not bark incessantly.
Conclusion For "Best Coton de Tulear Breeders in Ontario"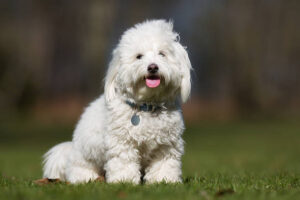 Coton De Tulears make excellent family dogs as they're loyal, energetic, and friendly. They are easy to train. Given proper socialization from a young age, they learn to be gentle around children and keep up with their high drive. In addition, they are empathetic beings and love to cuddle and snuggle for hours!
However, they need maintenance when it comes to health and safety. Their small size also means they need protection outdoors around bigger dogs who are likely to charge, and they require regular grooming sessions.
Of all the Coton de Tulear breeders in Ontario, we have mentioned the most reliable ones, but we recommend visiting the breeders in person before making a choice.
For more articles similar to this list of Coton de Tulear breeders in Ontario, check out these guides:
Before you bring home a Coton de Tulear from a breeder in Ontario, you can learn more about the breed by watching "Coton de Tulear – Top 10 Facts" down below: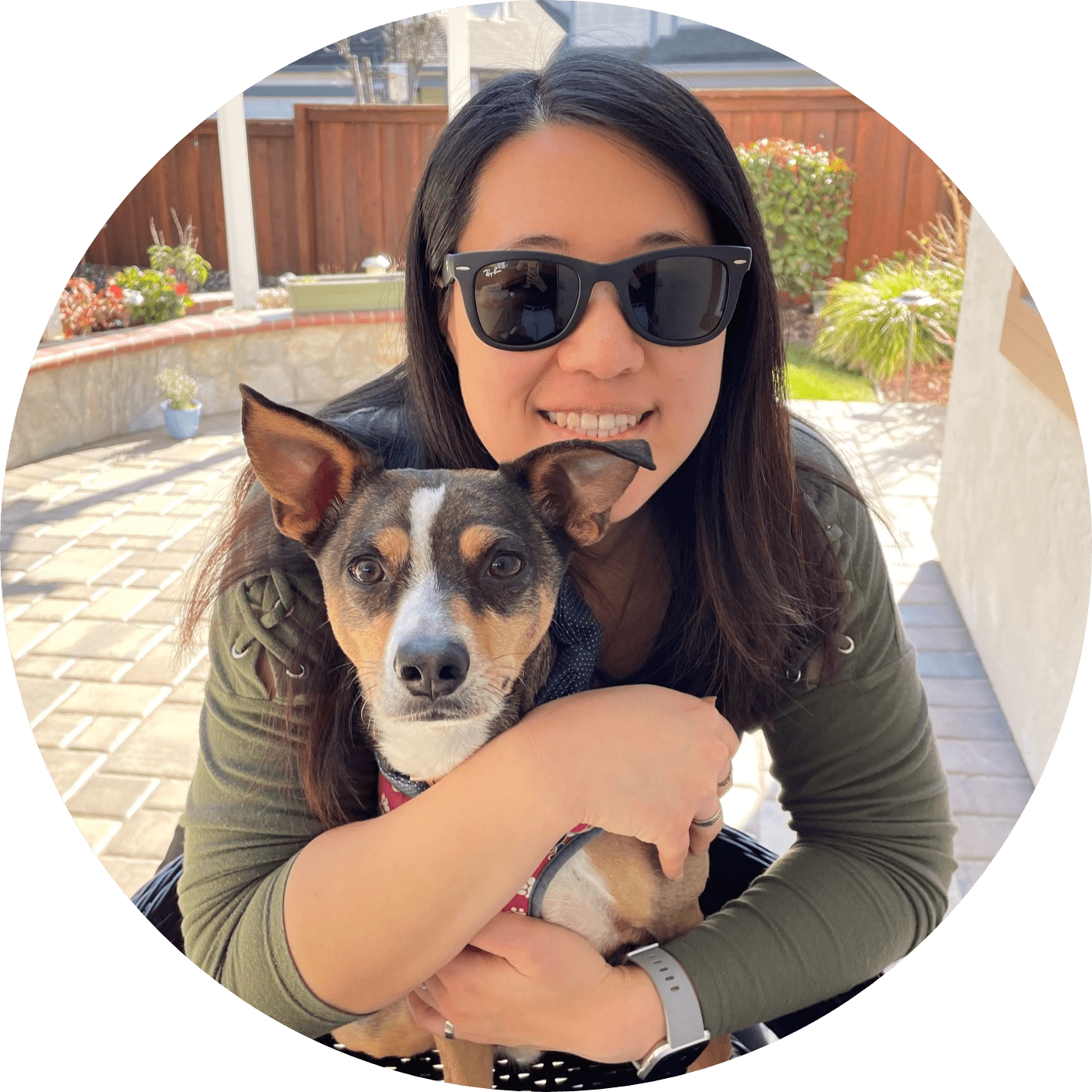 Dr. Sabrina Kong graduated from the Royal Veterinary College in England in 2016 and has been working at a small animal clinic in Northern California since then. She grew up in the Bay Area and got her bachelor's degree from Cal Poly San Luis Obispo. She also became a Certified Canine Rehabilitation Practitioner through a program at the University of Tennessee.
When she isn't in the clinic taking care of her four-legged patients, she enjoys traveling and trying new foods with her friends and her three-legged dog, Apollo. She adopted Apollo from her clinic when he was a puppy with numerous health issues. Dr. Kong truly cares about taking care of animals.