Are you searching for breeders with Corgi puppies in Utah for sale? The Pembroke Welsh Corgi, also known as the Corgi, is a popular small dog breed known for its iconic triangle-shaped head, tri-color patterns, and fluffy or short coats. They're a popular breed worldwide, and it's no wonder why. They're friendly and can even be working dogs.
Before scrolling down this list of breeders with Corgi puppies in Utah for sale, you can check out these other recommendations from our team at We Love Doodles: Best Dog Breeders in Utah and Best Yorkie Breeders in Utah.
Corgi Breeders in Utah
If you're interested in bringing home a puppy of your own, it can take some time and research to find the right breeder. Here are the best Corgi breeders in Utah for you to check out.
Corgi Product Recommendations:
1. PuppySpot's Corgis For Utah
PuppySpot is a great online platform that matches budding Corgi buyers with reputable breeders and puppies. Their website is easy to use, with helpful information, buying categories, and no waitlists. They've sold over 200,000 puppies so far, and they come approved by 10,000 verified 5-star reviews and an A+ score with Better Business Bureau.
They partner with the AKC and the American Humane Society to make sure they bring you the most trustworthy breeders; no Corgi scammers or puppy mills. Their vetting process is the best in the United States, with over 100 different points of emphasis that less than 10% of breeders who apply live up to.
PuppySpot only lists puppies for sale that have already been born, so you know exactly what you're getting. They provide a 10-year health warranty and a complete health check on all of their puppies before flying them home to you on their airline that delivers all over the country.
PuppySpot Details
2. Rocky Mountain Corgis
Rocky Mountain Corgis is one of the number one Corgi breeders in Utah. The male and female corgis here get to live out their lives on a 250-acre cattle farm – the dream for a dog breed bred to help out on the farm. Puppies can be picked up at eight weeks old, and they'll have all of their necessary and age-appropriate medical procedures finished.
This includes vaccinations. For Rocky Mountain Corgis, their priority is not only producing healthy puppies but helping cultivate a life in which they can thrive. This includes socialization from an early age and resources to help owners like you. This Corgi breeder also has a partnership with BAXTER & Bella.
Rocky Mountain Corgis owners will receive a lifetime discount on their online puppy school and other training resources. A waitlist is available for those interested in adopting a Corgi from Rocky Mountain Corgis. You can find testimonials from owners and pictures of some of their puppies on their websites.
Rocky Mountain Corgis Details
3. Blacktail Mountain Corgis
A breeder operates Blacktail Mountain Corgis with almost ten years of experience in animal husbandry. She specializes in both the traditional Pembroke Welsh Corgi and the American Corgi. Because Blacktail Mountain Corgis believes that the first 12 weeks of the puppy's life are the absolute most important in their development, they take advantage of the eight weeks with the puppies to ensure they are properly prepared to thrive.
This includes early stimulation as well as socialization. While most of the Corgis at Blacktail Mountain Corgis follow the guidelines established by the American Kennel Club, they are increasing the diversity of their litters by looking to bring in a "fluffy" lineage. Long, thick-haired Corgis may not be the best show or working dogs, but they can make an adorable house pet that demonstrates the popular Corgi characteristics.
If you're still trying to decide if the Corgi is right for you, you can find a complete guide to the breed on their website and more information about their Corgis in particular. Blacktail Mountain Corgis encourages their owners to provide updates after they take their puppies home, helping build a diverse portfolio so you can see exactly what a Blacktail Mountain Corgi is like.
Blacktail Mountain Corgis Details
4. Curby's Corgis
Established in 2018, Curby's Corgis breeds high-quality, healthy Pembroke Welsh Corgis and American Corgis. Curby's Corgis offers both American Kennel Club standard Corgis with the traditional short, double-coat and the popular fluffy-coated variety.
As of writing, they have several litters available for waitlisting, with more information on their website. All puppies will be cleared of a variety of genetic conditions. This helps ensure that you and your puppy start your lives together on a healthy first step.
Different litters will have different options for whether or not the tails will be kept, with some litters will be predetermined while others will allow you to choose whether or not to keep the tail. There are also standard coat litters and tri-coat litters, providing you the most variety in your Corgi's appearance with a healthy, safe disposition and background.
Curby's Corgis Details
5. Bingo's Kennel
Bingo's Kennel is located on an 11-acre farm in Vernal, Utah – a short drive of 20 miles from the Colorado border. Testing is done on every puppy in every litter to help prevent genetic issues, and selective breeding is taken seriously to produce healthy, sound Corgi puppies.
You can find all of their sires and females on their website, including those that are retired or deceased. This helps give a better idea of the entire lifestyle of your potential puppy up until old age. While many of Bingo's Kennel Corgi puppies are experienced show dogs, they also enjoy various outdoor activities to help create well-rounded parents for well-rounded puppies.
Bingo's Kennel Details
6. 3F ACK Pembroke Welsh Corgis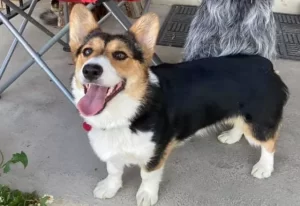 Last on the list of the best breeders with Corgi puppies in Utah for sale is "3F ACK Pembroke Welsh Corgis." 3F ACK is a farm that acts as a reputable Pembroke Welsh Corgi breeder in Utah.
They take the necessary testing precautions to ensure that each puppy in each litter is healthy and suitable to thrive in your home, but they also take them along for daily farm tasks to create well-rounded dogs suitable for the home or working life.
When you purchase a Corgi from 3F, you'll receive an AKC registration for your puppy and all of their age-appropriate medical procedures, including a microchip. You'll also receive a package for your puppy, including toys and food to help them settle in their new home.
3F ACK Pembroke Welsh Corgis Details
How to Choose a Corgi Breeder in Utah
The most important thing to pay attention to when choosing the right Corgi breeder in Utah for you is their health standards. While this is most commonly seen in proper testing and treatment of females, males, and puppies, it can also refer to living conditions.
As a result, it's important to make sure that you are allowed to visit the facility before your adoption. Because many Corgi breeders in Utah run their business out of their private property, such as their farm, they may not advertise their address. However, at some point before adopting your Corgi puppy, you should be allowed to visit.
This is also important in establishing a bond with your puppy. After making sure that the breeder you're interested in is an overall good breeder, you'll want to make sure they're good for you. Some Corgi breeders in Utah only breed work or show dogs, and if you're looking for a companion pet for your home and family, these may not be the best option for you.
Early enrichment and socialization can make the difference in how your Corgi puppy will interact with you and your surroundings, so it's important to ensure they're getting the exposure to fit your lifestyle. If you're looking for a working dog to help on your cattle farm, a Corgi who has never been around a cow may not be your best choice.
Related: When Do Corgis Stop Growing?
More Information About Corgi Breeders in Utah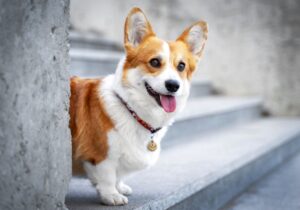 Utah presents a unique opportunity when it comes to Corgi breeders. With over 18,000 farms in the state, Utah is the perfect place to raise Corgis, originally bred for cattle herding. While there are a variety of environments that can produce healthy, happy Corgi puppies prepared to thrive, Utah's farms provide the unique ability to have Corgis socialization to handle a variety of situations, both as a working dog and household pet.
Before getting your Corgi, it's important to make sure you're prepared to meet their needs. Corgis can be considered large dogs in small bodies, and they have a lot of energy that needs to be burned to thrive. Boredom can quickly lead to destruction and excessive barking in this breed.
One of the best ways to exercise your Corgi is with activities designed to meet their breed instincts, such as activities like ball herding. Corgis will also need more regular grooming than other breeds due to their thick double coat, and they can require a lot of training to help produce good manners. This is especially important as the breed can be a little mouthy.
Related: When Do Corgi Ears Stand Up?
Conclusion For "Corgi Puppies in Utah For Sale"
A Corgi is a versatile and adaptable breed that can fit in various situations. However, the first step in ensuring long and healthy life with your new Corgi is picking the right breeder.
Many breeders in the United States and some of the best Corgis breeders can be found in Utah. Before choosing any breed of dog, make sure to do your research to ensure that the breeder is right for you and that the breed itself is right for you.
Corgis are a high-energy breed that needs a lot of physical and mental stimulation, and they have the potential to be yappy and even mouthy. However, with the right exercise and training and a healthy background, you can expect your Corgi to be a great companion.
For more guides similar to this list of breeders with Corgi puppies in Utah for sale, you can check out:
Before you bring home a Corgi puppy from a breeder in Utah, you can learn more about this dog breed by watching "Things to Know If You Want a Corgi Puppy" down below: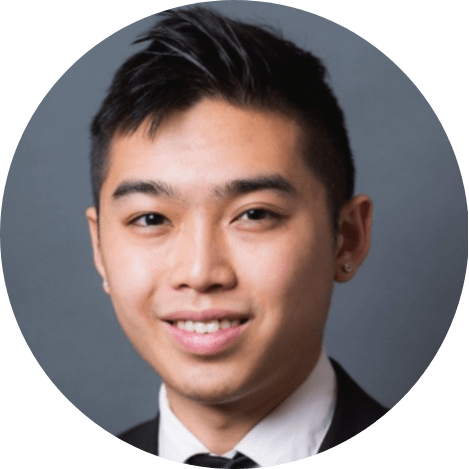 Andy is a full-time animal rescuer and owner of a toy doodle. When he's not saving dogs, Andy is one of our core writers and editors. He has been writing about dogs for over a decade. Andy joined our team because he believes that words are powerful tools that can change a dog's life for the better.
Why Trust We Love Doodles?
At We Love Doodles, we're a team of writers, veterinarians, and puppy trainers that love dogs. Our team of qualified experts researches and provides reliable information on a wide range of dog topics. Our reviews are based on customer feedback, hands-on testing, and in-depth analysis. We are fully transparent and honest to our community of dog owners and future owners.