Here's what you need to know if you're searching for the best Corgi breeders in Missouri. Of all small house dogs, Pembroke Welsh Corgis are one of the most agreeable. They are strong, athletic, and lively little herders who are affectionate and companionable without needing constant attention.
As a result, the breed is one of the most popular globally. The Corgi was bred for herding cattle and therefore is fearless and independent. There will never be a more loyal, loving pet than a Pembroke in the hands of a family that can meet its need for activity and togetherness.
Before scrolling down this list of Corgi breeders in Missouri, you can check out these other recommendations from our team at We Love Doodles: Best Dachshund Breeders in Missouri and Best Boxer Breeders in Missouri.
Corgi Puppies For Sale in Missouri
Finding the right breeder can be challenging, and it's not a decision you want to take lightly. This guide will cover the best Corgi breeders in Missouri who will provide you with a lifetime companion.
Corgi Product Recommendations: Best Dog Football Toys and Best Plaque Removers For Dogs.
1. PuppySpot's Corgis For Missouri
Since you're searching for Corgi breeders in Missouri, we recommend checking out PuppySpot's online trusted platform. PuppySpot is a reputable dog marketplace where you can search for available Corgi puppies right from the comfort of your home in Missouri.
It would help if you also kept in mind that all Corgi breeders must go through a strict screening process, so you can rest assured knowing that your companion will be safely shipped to you in Missouri. Before continuing on your journey for a Corgi puppy for sale in Missouri, you should check out the link to the marketplace below.
PuppySpot Details
2. Royal Ridge Corgis
Royal Ridge Corgis strive to produce quality puppies with excellent temperaments and personalities. Sires and dams are carefully selected from each litter to ensure they have a rich color, a perfect medium bone structure, a classic jawline, topline, and headset.
In addition to personality and characteristics being a significant part of their program, they believe in continuing with the improvement of the breed in terms of their specific likes and dislikes to ensure a great well-rounded puppy that represents the breed well. Rather than breeding for quantity, they breed for quality.
Before leaving their home, puppies are temperament tested and socialized with children and other pets. On occasion, young adults are also available. Each puppy is raised based on temperament, structure, and health. Royal Ridge breeders are dedicated to producing a friendly breed with a good temperament and conformation.
A sound, good grounding temperament is as important as a healthy, well-collected conformation when producing a quality dog. They provide their customers with a Pembroke Welsh Corgi that possesses the intelligence of mind, devotion, and the ability to guard their home and livestock.
Royal Ridge Corgis Details
3. Nistler's Farm Corgis
The essential factors in Nistler's Farm Corgi breeding program are health and temperament. Adult breeding dogs at Nistler's Farm have lovely personalities and are well-adjusted. These traits are passed on to their puppies. In addition, each breeding dog is genetically tested.
Their Pembroke Welsh Corgis are faithful farm dogs, just like the original Corgi. At their 65-acre Ozark Farm, their adult dogs take part in daily farm duties such as cutting wood, building fences, making trails, mucking stalls, and general farm chores. When they are not working, their Corgi friends love going for a walk.
Corgis make excellent family pets and are excellent watchdogs. Corgis enjoy participating in any family activity. They are loyal and happy companions. As a hobby breeder, they specialize in healthy, athletic, small dogs between 18 to 23 pounds and stand 10-12 inches tall. They are not mini Corgis; they try to adhere to the breed standards when it was created in the 1930s.
Their breeding program maintains three breeding females raised in their home. They do not have kennels and love their Corgis and puppies. All of their breeding dogs and puppies are raised in their home. They are AKC and APRI registered. Corgis bring a dash of comic relief to your life. They are indeed "big dogs in little packages."
Nistler's Farm Corgis Details
4. K-Jac's Kennel
Kara Crass has been raising dogs since she was in her sophomore year of high school. She started with Cocker Spaniels and moved on to Corgis. Kara loves dogs of all kinds, and this is her way of playing with puppies all the time. No Corgi leaves her unless they are well adjusted and ready to be loved by a new family. Her main goal is to raise a happy, healthy puppy, and she hopes that every home they go to will be just as dedicated.
As a family operation, her father was her partner until he passed away in 2000 of lung cancer, and her mother took his place until her diagnosis and death in 2005 from breast cancer. A nephew now assists her. They have lived on this farm in rural Southwest Missouri for over 75 years. It has a large and spacious kennel for its dogs.
K-Jac's Kennel Details
5. Sevits Corgis
Sevits Corgis is situated on a family farm in northeast Missouri. They strive to produce high-quality, champion blood-lined AKC Pembroke Welsh Corgis that conform to breed standards and have exceptional temperaments and personalities.
Since 2005, when they acquired their first Corgi, Chase, they have been raising corgis. Corgis are an everyday part of their lives as herding dogs, interacting with their daughters, livestock, etc. The owners do not operate a puppy mill or a large kennel and are proud of their well-socialized and well-loved puppies.
Sevits Corgis Details
6. F&M Corgis
Michelle Horning and her husband Frank have been breeding and raising Pembroke & Cardigan Welsh Corgis for years. Their Corgis are raised by hand on a small farm in southeast Kansas. They have constant contact with people and other dogs throughout their lives, making them perfect dogs for families with children.
Pembroke & Cardigan Welsh Corgis were bred initially for herding but are now an intelligent and active breed that is enjoyable to train. The puppies have the pleasure of running through a fenced-in play area and resting in climate-controlled enclosures.
They are licensed as Kansas and USDA breeders, and each of their dogs is registered with the American Kennel Club. Michelle is a member of the Tri-State Kennel Club in Joplin, Missouri. All puppies are guaranteed to be healthy. They are up to date on shots and worming.
Additionally, all puppies are microchipped with AKC Reunite. Please look at their website to see the puppies they currently have available or view the photo gallery to see photos of these playful and adorable dogs.
F&M Corgis Details
7. Tiger Country Corgis
Last on the list of the best Corgi breeders in Missouri is "Tiger Country Corgis." Tiger Country Corgis is a small breeder of AKC registered Pembroke Welsh Corgis and CKC Cardi/Pems. Their location is in rural Paris, Missouri, in Northeast Missouri.
Their dogs have been raised on a farm and are accustomed to all types of livestock (goats, sheep, pigs, poultry, and peafowl), and they are social with their larger Great Pyrenees. Genetic testing has been conducted on their parents for DM, and results are pending for VWD1, EIC, Bluie, and Fluffy.
However, they have decided not to test the pups after much research. Instead, they will breed adults to ensure no at-risk puppies are born. Puppies are available on a first-come, first-served basis and remain until a deposit is received. A $250 non-refundable deposit is required to hold a puppy. The deposit will be credited to the purchase price of the puppy.
If there is a health problem before pick-up, the buyer can choose a full refund or transfer the deposit towards another available pup in the current litter or a future litter. Before putting a deposit down, make sure you are prepared for a puppy's time commitment and financial responsibility.
Tiger Country Corgis Details
Corgi Puppies in Missouri
The importance of exercise cannot be overstated, both for mental health and weight management. It is a pleasure to work with Corgis and train them since they are people-oriented. Despite their appearance, these dogs are excellent at agility and herding. They learn tricks quickly and have a sense of humor. They are excellent watchdogs, but they are prone to barking incessantly.
Because they are small, corgis seem to like high places and may occasionally be found on the back of the sofa or in the middle of the kitchen table. As a result, training corgis can be a little challenging. When left to their own devices, they can be manipulative and will take charge of themselves.
Related: Why Do Corgis Sploot?
How to Choose a Corgi Breeder in Missouri
Reputable breeders should be aware of the genetic and developmental problems associated with the breed they are breeding. To "better the breed," they should provide documentation that their puppies' parents have been evaluated professionally. Corgis, for example, are known to have hip dysplasia, so parents should follow up with OFA or PennHIP.
Related: Boston Terrier Corgi Mix Guide.
Where Do You Find Corgi Breeders in Missouri?
It is highly recommended that you search for a Corgi from the parent club directories. A directory of breeders maintained by The Pembroke Welsh Corgi Club of America and The Cardigan Welsh Corgi Club of America is available to all future puppy buyers.
Members of both parent clubs must adhere to a strict code of ethics, ensuring that they are breeding responsibly. The process of becoming a member is difficult. Rest assured that those who join the breed are producing fantastic representatives
Conclusion For The "Best Corgi Breeders in Missouri"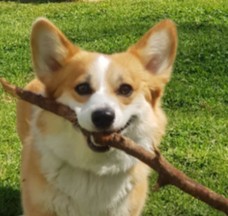 The right dog from the right breeder is always worth waiting for, even if it takes a few months. There is no doubt that the breeders named in this article will provide you with the right Corgi for your family, and you can be confident that the parents of your new dog will be well taken care of just as much as your new puppy will be.
For more guides similar to this list of Corgi breeders in Missouri, you can check out:
Before you bring home a Corgi puppy from a breeder in Missouri, you can learn more about the breed by watching "Things to Know If You Want a Corgi Puppy" down below: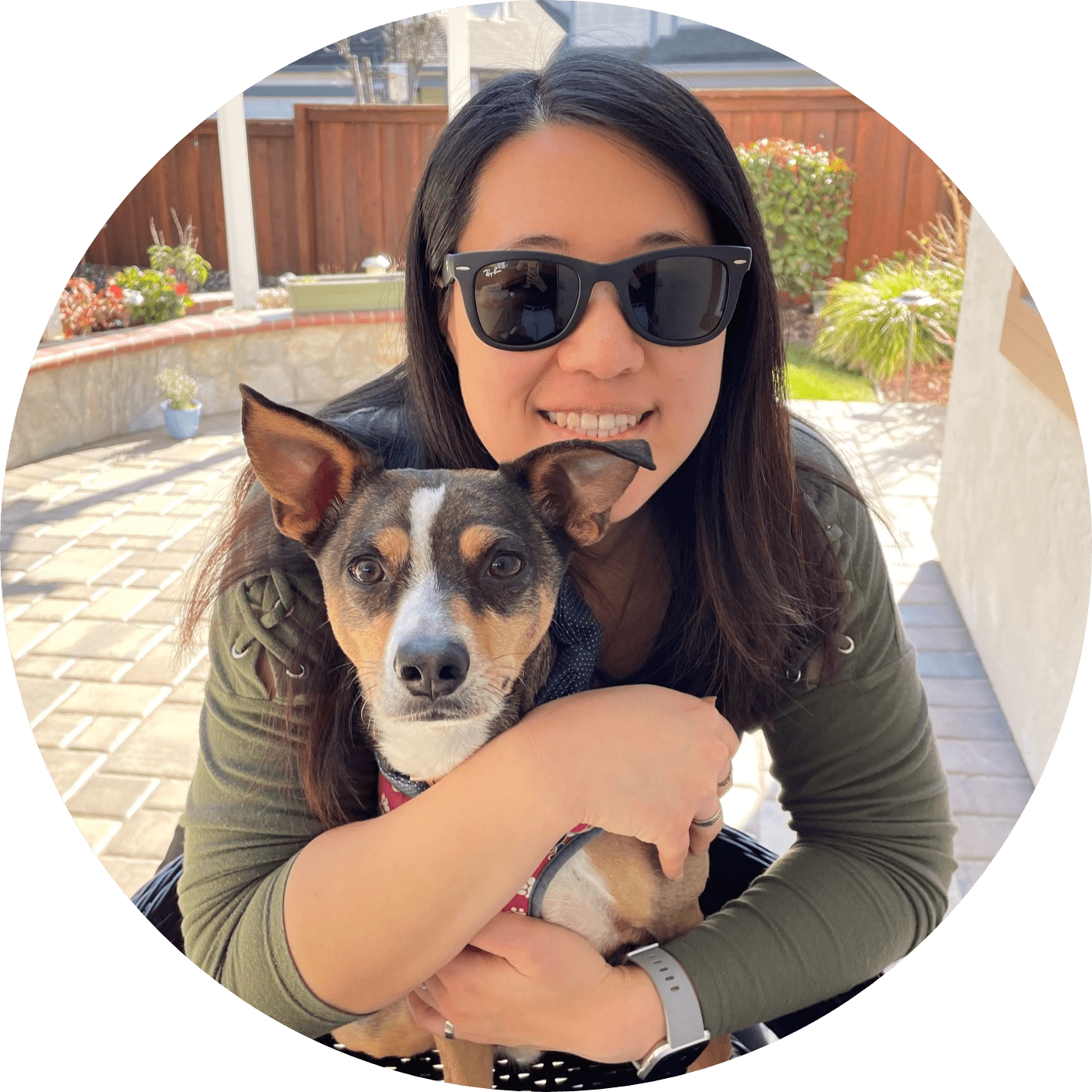 Dr. Sabrina Kong graduated from the Royal Veterinary College in England in 2016 and has been working at a small animal clinic in Northern California since then. She grew up in the Bay Area and got her bachelor's degree from Cal Poly San Luis Obispo. She also became a Certified Canine Rehabilitation Practitioner through a program at the University of Tennessee.
When she isn't in the clinic taking care of her four-legged patients, she enjoys traveling and trying new foods with her friends and her three-legged dog, Apollo. She adopted Apollo from her clinic when he was a puppy with numerous health issues. Dr. Kong truly cares about taking care of animals.