Cocker Spaniels are perfect candidates for stunning hairstyles and out-there options, including silly and fun haircuts that will make your dog look like a lion or innocent trims that turn them into a lamb. We've got a whole list of Cocker Spaniel haircut ideas to consider.
These dogs can come in many colors, including black, white, and beige. The long, luxurious coat on a Cocker Spaniel will offer any dog owner plenty of variety in haircutting and trimming.
Cocker Spaniels are intelligent and gentle dogs who are always happy to spend time with their owners and loved ones. These dogs love playing with children at home and other dogs, making them a perfect addition to any family home.
Read on to learn which Cocker Spaniel haircut is best for your precious pup.
Before you scroll down to this guide about Cocker Spaniel haircut ideas, you can check out these articles: How Much Do Dog Groomers Make? (2023) and How Long Does Dog Grooming Take? (2023).
1. Puppy Cut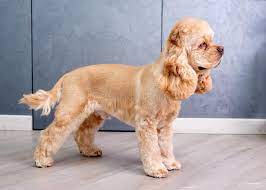 The puppy cut is one of the most common haircuts among all dog breeds. On dogs with long and luxurious hair, this cut is perfect. The puppy cut is most popular among dog owners with a young dog who is still learning their potty training routine and is prone to accidents.
The puppy cut will keep the hair around the body and back legs as short as possible, ensuring you don't have to trim and brush as often. The underbelly and back legs will likely be shorter than the rest of the hair. This way, any accidents will be easier to clean from the coat.
2. Teddy Bear Cut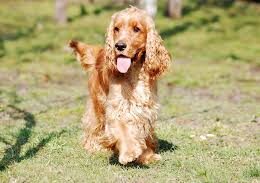 The teddy bear cut is similar to the puppy cut, but this haircut will have more hair around the head and neck. A puppy cut will have a more uniform look, but a teddy bear cut will ensure your dog has a more rounded look near the head and neck.
A teddy bear cut is perfect for small dog breeds because they look like stuffed animals instead of living creatures. A teddy bear cut on your Cocker Spaniel can make them blend in well with a pile of stuffed toys.
3. Summer Cut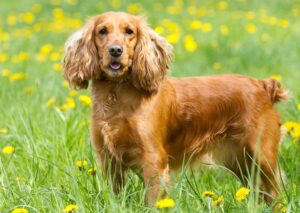 A summer cut is a great Cocker Spaniel short haircut and will ensure your dog won't get too warm in the summer or suffer from heat stroke. This haircut is uniform enough to keep grime, dirt, and mud from sticking to your dog's luxurious coat. It also has plenty of room for modification.
This haircut allows you to make subtle changes, including how much hair you keep on your dog and how uniform you want the look. The point of a summer cut is to keep the hair as short as possible and offer your dog a cool breeze when the weather feels too hot.
4. Lion Cut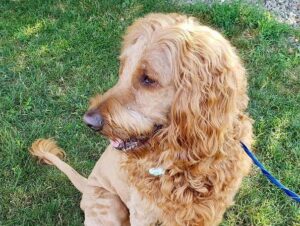 Lion cuts are among the most common choices for dogs with long hair. The lion cut will make your Cocker Spaniel look more like a lion than a dog and may offer you a chuckle when you look at them. This haircut is simple and elegant, giving your dog a thick lion's mane around the neck and head.
You can opt for a puffy patch of chest hair to make your dog seem more like a lion. However, be mindful that a Cocker Spaniel has droopy, floppy ears and may not look entirely like a lion, although it will look close!
5. Show Cut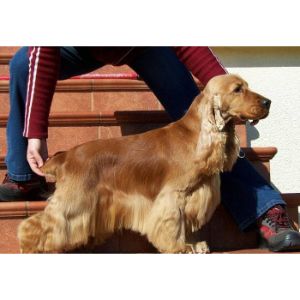 The Cocker Spaniel show cut is among the best Cocker Spaniel haircuts because it can show off your dog's natural hair without needing much maintenance or care. A show cut will keep some curly hair on your dog's floppy ears while the rest of its body is trimmed short. Usually, a show cut will keep an inch or two of hair on your dog's body while the rest is short.
Your Cocker Spaniel will likely receive a facial trim and tail trim to match their show cut. However, their legs will have the most hair with this haircut.
6. Lamb Cut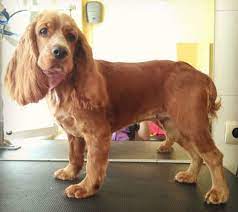 A lamb cut on a Cocker Spaniel is one of the cutest hairstyles. It requires you to trim the hair short enough to offer comfort, but keep the strands long enough to curl. This haircut will have your dog looking like a lamb with cute curls all over their body, including the bottom of its droopy ears.
You may want to modify this haircut to include extra curls on the ears or consider trimming more hair on the ears to reduce brushing time. This haircut causes your dog to look especially innocent and precious, making it a perfect choice for photo ops or parties.
7. Sheep Cut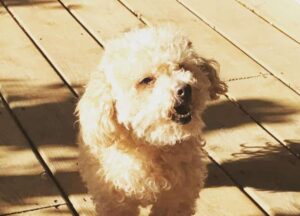 A sheep cut is similar to a lamb cut, but the two have a significant difference: the amount of hair on the body. The lamb cut requires enough hair to curl, but the sheep cut relies on puffing up the coat and making your dog look like a puffy and fluffy sheep.
Typically, the sheep cut is thicker than the lamb cut and your dog groomer may use an undercoat rake or thinning scissors to achieve a lamb cut. However, a sheep cut may require keeping a lot of this hair and instead trimming it all a little shorter to ensure it stands up on end.
8. Hipster Pony Cut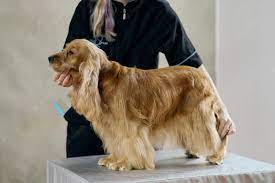 The hipster pony cut is one of the more modern styles and is easily done at a dog grooming salon. The hipster pony cut will require your dog to get most of the hair on its body trimmed as short as possible, leaving plenty of hair on the ears and head. This hair can then be gently tucked into a painless hair tie or bow to create a hipster look.
This haircut is easy to modify. You can choose to keep the hair on the legs or paws longer to accentuate the look or keep the pony small for added comfort.
9. Retriever Cut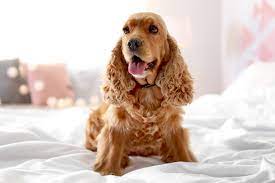 A retriever cut on your Cocker Spaniel will have your precious pup looking like a tiny Golden Retriever. This look is hard to achieve for such a small dog with long hair, but it can work well and achieve the look with stunning accuracy.
This haircut is done by trimming the hair but leaving enough to keep the strands long and show off your dog's stunning coat of hair. The hair on your dog's chest, paws, and tail will be the longest. The ear hair on your Cocker Spaniel will likely be manicured, but kept long to make them look like a Retriever.
10. Classy Cut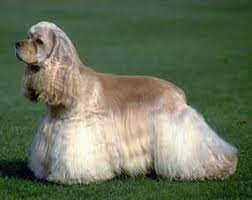 A classy Cocker Spaniel cut will show off patches of curly excellence in your dog's hair. This haircut may mean you'll need to take extra care when brushing, bathing, and manicuring your dog. However, the final look is worth the investment.
The classy cut will manicure the hair on your dog's ears so they bounce down in stunning, long curls and allow the chest hair to grow out, offering loose curls. This combination of curls all over the body will make your dog look regal and elegant.
This haircut may require extra maintenance near the ears to ensure the long hair doesn't tangle or get knotted, as these can be painful for your dog.
11. Royal Leg Cut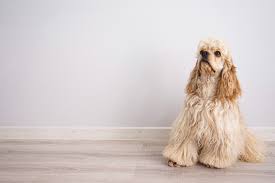 Royal cuts are common on Poodles and many may think they're impossible for Cocker Spaniel hair types. However, the royal leg cut is a perfect take on a royal Dutch hairstyle often seen on Poodles.
This haircut will ensure the hair on your Cocker Spaniel is uniform and even, but allows the hair on the lower legs to grow out and create a royal, ruffled look. This haircut will also keep your dog's ear hair long, fluffy, and curly.
The royal leg cut is one of the easiest haircuts to do at home. It's perfect for first-time dog owners to try on their own.
12. Regal Volume Cut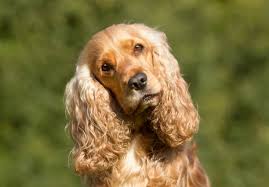 One of the best Cocker Spaniel haircuts is the regal volume look. This design will keep the hair on your dog's body long and straight. Typically, a dog groomer will suggest shampoos or other tools you can use to ensure these manicured look remains after they leave the salon.
Your dog's hair may be so long with this haircut that it mops across the floor. Because of this proximity to the ground, you may need to bathe, brush, and clean your Cocker Spaniel more often than usual.
However, the regal volume cut is ideal for dog shows and competitions. Most owners prefer something easier to manage during off-seasons. Consider using this cut for holidays or photo-ops and having an easier-to-manage backup haircut planned for after the festivities.
Frequently Asked Questions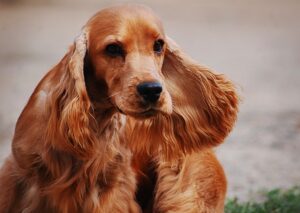 With so many possibilities, deciding between all of the possible Cocker Spaniel haircut ideas can be tough. These answers may give you insight into which can work well for you.
How often should a Cocker Spaniel be cut?
Your Cocker Spaniel will need a haircut every four to six weeks to ensure they are most comfortable. These dogs will grow their hair quickly and trimming can prevent any tangles and knots.
Can a Cocker Spaniel be shaved?
A Cocker Spaniel should never be cleanly shaved. Your precious pup has an undercoat that regulates their body temperature, and shaving this undercoat can make them uncomfortable regardless of the season.
How often should a Cocker Spaniel be bathed?
A Cocker Spaniel will need a weekly bath to ensure they don't drag mud, dirt, and grime into your home. However, be sure not to over-bathe your dog since this can cause flaky, dry skin that can harm your pup.
Should Cocker Spaniels get haircuts?
Like most dogs, Cocker Spaniels should have haircuts frequently to ensure their vision isn't obstructed by the hair and they aren't developing tangled or knotted strands.
What is the best haircut for a Cocker Spaniel?
The best haircut for a Cocker Spaniel depends on your dog's needs and comfort. However, most owners will choose a neutral and easy-to-manage hairstyle. The puppy cut or teddy bear cut is the most popular Cocker Spaniel haircut.
Conclusion for "Best Cocker Spaniel Haircut Ideas"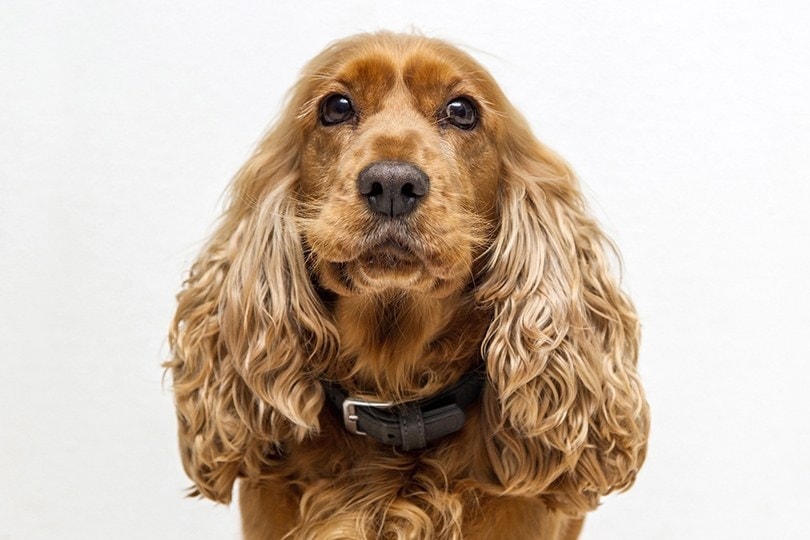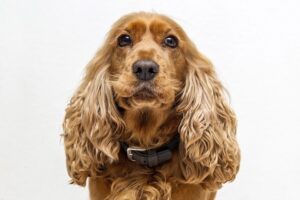 Cocker Spaniels are smart dogs who love to be active, play and run around. They will do well in homes with other dogs and small children who have plenty of energy. The long coat of hair on a Cocker Spaniel may mean frequent visits to a dog grooming salon, but it will also offer you and your family plenty of options and versatility.
For example, your Cocker Spaniel can get a lion cut, summer cut, or lamb cut to make them look like completely different animals. Cocker Spaniels enjoy training and will respond well to verbal commands they know. Consider using these commands to make grooming easier and ensure they behave with the dog groomer you choose.
Always keep your dog's comfort in mind when choosing a Cocker Spaniel haircut for your dog. If your dog shows signs of discomfort, consider choosing a different hairstyle for its next trim.
For more guides similar to these Cocker Spaniel haircut ideas, you can check out these articles:
If you find these Cocker Spaniel haircut ideas interesting, you can learn more about grooming your companion by watching "How to Do a Working Cocker Spaniel" down below:
Garrett loves animals and is a huge advocate for all Doodle dog breeds. He owns his own Goldendoodle named Kona. In addition, he volunteers at the Humane Society of Silicon Valley, where he fosters dogs and helps animals. Garrett enjoys writing about Doodles and believes that dogs can teach humans more about how to live than humans can teach a dog.
Why Trust We Love Doodles?
At We Love Doodles, we're a team of writers, veterinarians, and puppy trainers that love dogs. Our team of qualified experts researches and provides reliable information on a wide range of dog topics. Our reviews are based on customer feedback, hands-on testing, and in-depth analysis. We are fully transparent and honest to our community of dog owners and future owners.