Finding the right Cocker Spaniel breeders in Ohio can be a challenging task. But, if you're looking to bring home a friendly dog, the eager-to-please Cocker Spaniel might be perfect for you.
Their long hair makes these dogs beautiful to look at and high maintenance when it comes to grooming. However, they adapt pretty well in apartments and are super affectionate with the people in their world.
Before scrolling down this list of Cocker Spaniel breeders in Ohio, check out these other breeds: Best Shiba Breeders in Ohio and Best Husky Breeders in Ohio.
Cocker Spaniel Puppies For Sale in Ohio
Cocker Spaniels are easy to train thanks to their high intelligence. However, if this is your dream dog, you will need a reputable breeder. Here's a list of the top Cocker Spaniel breeders in Ohio.
Cocker Spaniel Product Recommendations: Best Round Dog Bed and Best Dog Grooming Scissors.
1. PuppySpot's Cocker Spaniels for Ohio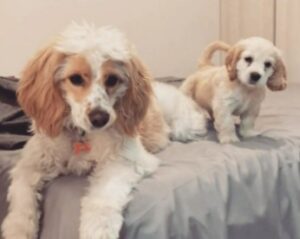 Since you're searching for Cocker Spaniel breeders in Ohio, we highly recommend checking out PuppySpot. At PuppySpot, you'll find a variety of Cocker Spaniels for sale and will be shipped to your home in Ohio. Cocker Spaniel breeders on this website are strictly screened by the team of PuppySpot.
Listed Cocker Spaniel puppies on PuppySpot are available, which means you can immediately find one that best suits you. However, before continuing your search for a Cocker Spaniel breeder in Ohio, check out the link below.
PuppySpot Details
2. Lake Erie Cocker Spaniels
The breeders at Lake Erie consider Cocker Spaniels a big part of their lives. Their primary focus when breeding is good health and quality. They want to ensure that your furry new pal will be by your side for a long time.
If you intend to purchase a Cocker Spaniel, the team recommends that you carry out research beforehand. The purpose is to determine that the breed is right for you. Also, since Cocker Spaniels have long hair, many consider them high-maintenance dogs.
They require you to put in a lot of effort in maintaining their coat and keeping them beautiful. However, if you can't make out time to brush a Cocker's hair daily, you can keep it trimmed the way down.
Lake Erie comprises highly dedicated and experienced breeders who understand the need of the Cocker Spaniel breed. They clean their dogs' eyes regularly and avoid getting water into the ears, as Cocker Spaniels are susceptible to ear infections.
And after bathing their adorable puppies, they ensure to clean their ears well. They also trim the dogs' ears' hair to keep them from growing too much and stopping air from entering the ears.
This way, the dogs' ears will remain dry at all times. When moisture builds up in the ears, it can cause a buildup of germs in the ears. All the dogs at Lake Erie get regular visits from a licensed vet to ensure sound. If this breeder is the one for you, don't hesitate to visit their website or call them.
Lake Erie Cocker Spaniels Details
3. Petland's Cocker Spaniels for Ohio
Located in Lancaster, Ohio, Petland is one of the best places to purchase a Cocker Spaniel puppy. They offer their clients a hands-on approach to studying pets and their daily requirements.
If you need a healthy and happy companion dog in Ohio, Petland might be the perfect place to get one. With many years of experience, they have built a strong reputation matching beautiful pets with the most deserving families.
They aim to make people's relationships with their pets as smooth as possible. Petland has an excellent husbandry program, which enables them to produce the healthiest pets possible.
All their puppies come with comprehensive guarantees to protect against different health issues. In addition, they have many trained Pet Counselors who are highly experienced in helping their dogs be the best pets they can be.
The team at Petland is big on selection, product quality, and genuine love for animals. Their Pet Counselors never fails to educate people about pets and how to take care of them properly.
By providing this information, they help their clients to make better choices. As a result, they can improve their pets' lives as well as theirs. Petland offers many puppies with different traits and characters, so it's easy to find one that suits your lifestyle.
They offer healthy and happy pets, as well as counsel and assistance. It doesn't matter where you purchased your pet, and they will assist you as much as they can.
Petland Details
4. Telltail Cockers
With over 40 years of experience in breeding Cocker Spaniels, Telltail Cockers is one of the best places to get a puppy of this breed in Ohio. The owner of Telltail is the former president of The Cocker Spaniel Club of Northern Ohio and a proud member of the American Spaniel Club.
This breeder is known for producing various parti-color dogs, including the chocolate partis. They focus on pretty heads, great temperaments, and structural build when breeding their dogs.
The owner of this kennel picked up interest in the Cocker Spaniel when he was ten years of age. This interest evolved into a business from what used to be a hobby. All the puppies here are health checked and come with a health guarantee to protect against health issues.
They have some of the best Cocker Spaniel breeders in the state of Ohio. You can also find Tell-Tail Cocker Spaniels in 16 countries outside of the United States of America.
The breeder has also spent time placing a few obedience titles on their dogs. Cocker Spaniels from here have gone on to excel in Obedience and Agility.
If this is where you want to get your dream puppy, you should visit their website. They are always eager to attend to you and answer whatever questions you may have. You may also call them to kick off your puppy adoption.
Telltail Cockers Details
5. Buckeye Puppies
The team BuckeyePuppies only gets their breeding stock from the most reputable breeders in town. They advise people to avoid buying puppies directly online, as it is better to see the puppy you're purchasing in person before having it shipped.
The team at Buckeye Puppies prefers that you meet the breeder and your desired puppy's parents during purchase. They want you to have a good feeling about where your newly adopted puppy came from.
The staff at Buckeye Puppies also allows you to check the kennel's state inspection records. In addition, they offer a safe and secure purchase of your new puppy since you will make direct arrangements with the breeder.
All the puppies here are available at affordable prices. Please note that you are not purchasing your puppy directly from BuckeyePuppies.com but the breeders advertising with them.
They only partner with the best breeders around the country. Therefore, they recommend contacting the breeder you intend to buy a puppy from and visiting them.
That way, you will see the condition in which your desired puppy was raised. BuckeyePuppies.com believes that purchasing a puppy is an exciting experience. So, they advise that you take out time to research and care for your new furry pal.
Buckeye Puppies Details
6. Riegelz Cockers
Riegelz Cockers are known for raising healthy and happy Cocker Spaniel puppies. Their puppies grow to become loyal friends and excellent companions to their forever families. This breeder has an excellent program for breeding high-quality Cocker Spaniels.
They only select the best parent dogs possible for breeding. This way, they ensure that all their puppies get an excellent start in life. As a result, Riegelz Cockers provide more than enough attention and care for their puppies, which is no surprise since they only produce a few litters each year.
The team makes sure that all their dogs are health tested to ensure free of genetic health problems. So you can rest assured that your new Cocker Spaniel puppy will leave the breeder with good early experiences.
All the puppies from this breeder grow up into therapy dogs, service dogs, champions of many kinds, and the best companions. So, if this is your chosen breeder, you should contact them today to kick off your puppy adoption.
Riegelz Cockers Details
7. Chloe's Cocker Spaniel
Last on the list of the best Cocker Spaniel breeders in Ohio is "Chloe's Cocker Spaniel." At Chloe's Cocker Spaniel, you will find many puppies with excellent health and temperament. All the fur babies here grow up inside the breeder's home.
Once they are old enough, the team in this kennel all their dogs to run around their farm and play. The puppies also have the opportunity of socializing with children and other animals.
By the time you go home from Chloe's Cocker Spaniel with your new puppy, it will be ready to adapt to your home. All the puppies from this breeder enjoy interacting with kids and adults.
The team of breeders ensures that they are socialized with humans and other dogs after they receive their first immunization shots. After that, they don't re-home their puppies unless they are up to eight weeks of age.
This way, the puppies get old enough to adjust to their new home environment before they leave. If you purchase a Cocker Spaniel puppy here, you will also get the puppy's AKC registration papers and a puppy care package. Once their puppies are four years old, they remove their dew claws and dock their tails. So, if Chloe's Cocker Spaniel is your chosen breeder, contact them today.
Chloe's Cocker Spaniel Details
8. Sunrise Pups
Sunrise Pups was established with one goal in mind – to help people connect with their next best friends. The Sunrise Pups team has the experience and knowledge to help you find the perfect Cocker Spaniel for your home.
Each puppy's health and wellbeing are key priorities at Sunrise Pups. The owner, Dan, works closely with certified local breeders to ensure that their puppies are well socialized and healthy.
They also have a strong commitment to providing the best customer service and are always on call if you ever have a problem with one of their puppies. You can always find updated photos and details on available Cocker Spaniels on the Sunrise Pups website.
Sunrise Pups Contact Details
Overview of the Cocker Spaniel Breed
Originally, the Cocker Spaniel was bred for hunting. Over time, the intelligent, loyal dog with an inherent fearlessness and superior instinct has captured the hearts of people of all ages and professions. A joyful disposition and affection for the owner gradually substituted the hunting mentality, enabling the dog to develop into a true friend and companion.
English Cocker Spaniels are a petite, robust, and resilient breed of dog. It is frequently misidentified as the American Cocker Spaniel. This is demonstrably incorrect. Although the dogs share common ancestors and several breed features, there are a number of distinctions.
For instance, the "American" is more ornamental and has a more luxuriant coat. The "Englishman" is more akin to a workhorse.
The American Cocker Spaniel has a smaller head, whereas the English Cocker Spaniel typically has a slightly more rounded and bigger head. The British spaniel is also more energetic and perpetually on the move.
Why Should You Purchase a Cocker Spaniel from a Breeder?
Once you've chosen a certain breed of puppy, be careful to get it from a reputable breeder. The breeder should preferably be a member of a breeders' association and follow the association's regulations and guidelines.
This includes not just participation in beauty and performance competitions at dog shows, but also health inspections of their breeding dogs.
Additionally, the puppies should also have pedigree documents, often referred to as "pedigree." These records detail which ancestors contributed to the puppy's development and whether inbreeding occurred.
How can I tell whether a breeder is reputable?
To begin with, ensure that the dog breed has the ability to raise neat and well-groomed puppies.
Additionally, the following points can assist you in purchasing puppies from a trustworthy dog breeder:
Check if the puppies appear to be active and healthy?
Are the puppies raised in the family, instead of in a kennel outside?
Are the mother and father animals present?
Is the breeder concerned about your living situation?
Are they interested in knowing the exact location of their puppies?
What safeguards does the breeder put in place to ensure the health and well-being of their puppies? For instance, do pups learn about vehicle and train journeys?
Are they accustomed to coexisting with other pets and children?
These are all signs of a respectable breeder. Additionally, you should ensure that the puppies have not been over-vaccinated or dewormed prior to purchase.
Worming treatments, in particular, have the potential to cause irreversible damage to puppies which cannot be justified by the prospective benefit.
Conclusion For The "Best Cocker Spaniel Breeders in Ohio"
Cocker Spaniels are affectionate, easy to train, and eager to please family dogs. They are happy breeds that can easily adapt and thrive in apartments. Suppose you want to adopt a Cocker Spaniel, reputable research breeders in your area, and go through them. Our list includes some of the most trustworthy breeders in Ohio.
For more articles with mentions of the Cocker Spaniel, you can check out:
Learn more about the Cocker Spaniel by watching "Everything You Need to Know About Owning a Cocker Spaniel Puppy" down below: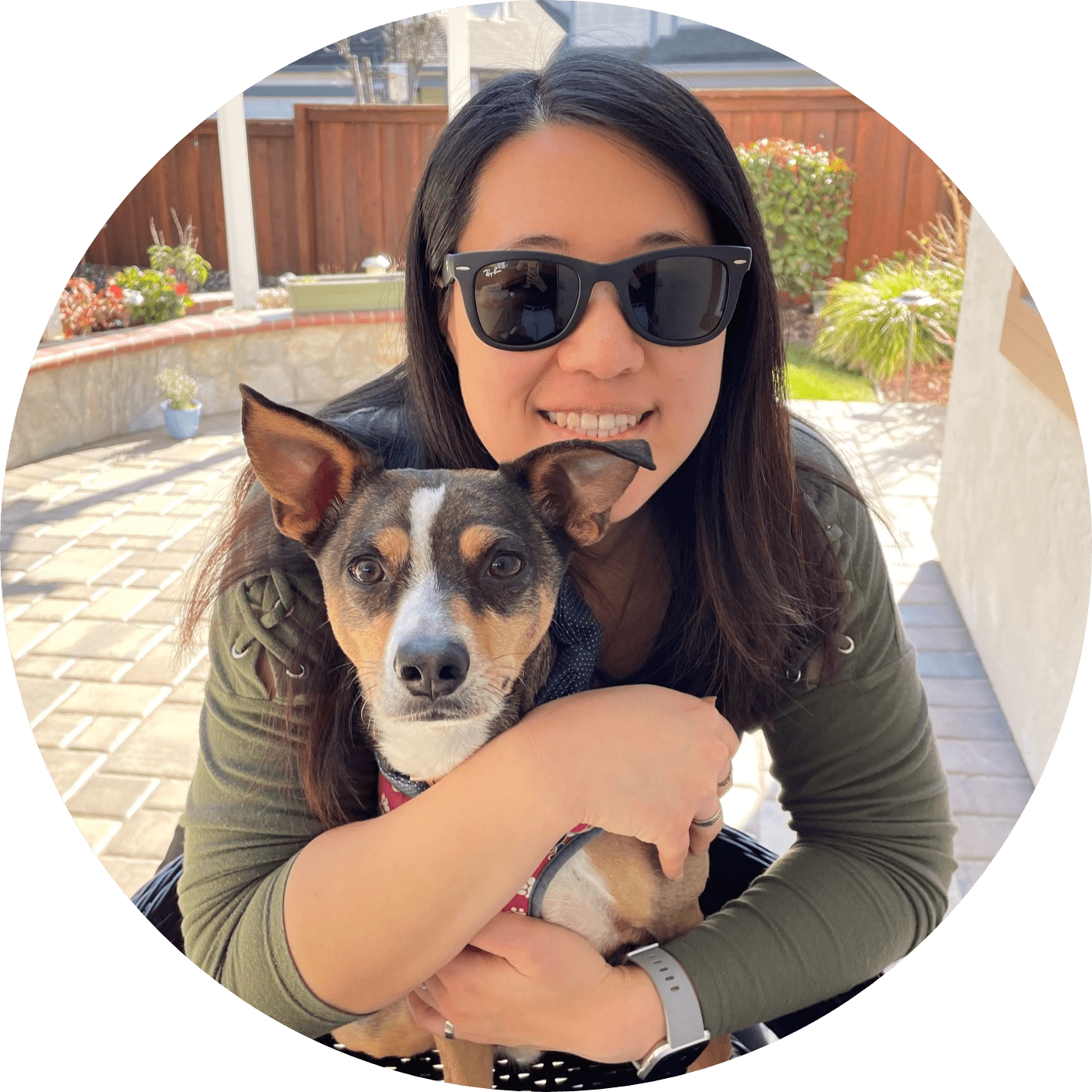 Dr. Sabrina Kong graduated from the Royal Veterinary College in England in 2016 and has been working at a small animal clinic in Northern California since then. She grew up in the Bay Area and got her bachelor's degree from Cal Poly San Luis Obispo. She also became a Certified Canine Rehabilitation Practitioner through a program at the University of Tennessee.
When she isn't in the clinic taking care of her four-legged patients, she enjoys traveling and trying new foods with her friends and her three-legged dog, Apollo. She adopted Apollo from her clinic when he was a puppy with numerous health issues. Dr. Kong truly cares about taking care of animals.