Finding the right Husky breeders in Ohio can be a challenging task for many people. However, this guide compiled by our team at WeLoveDoodles will help you. But, before that – here's what you need to know about the Husky.
For such an adorable breed, it's no wonder why so many people want to raise Huskies in their own homes. Huskies are loyal dogs, and for a dog that can grow to such an enormous size, they can sometimes be goofy.
Before scrolling down this list of Husky breeders in Ohio, check out these other recommendations: Best Australian Shepherd Breeders in Ohio and Best Great Dane Breeders in Ohio.
Husky Puppies For Sale in Ohio
If you've found a Husky breeder in Ohio that's not listed here, we highly recommend that you do your research. Always browse through reviews and any available information about the Husky breeder to ensure you're not dealing with any puppy mills. With that in mind, here's your list of Husky breeders in Ohio for you to check out.
Husky Product Recommendations: Best Dog Fitness Trackers and Best Dog GPS Trackers.
1. PuppySpot's Huskies for Ohio
Since you're searching for Husky breeders in Ohio, we recommend taking a look at PuppySpot. PuppySpot is an excellent platform that has a variety of dog breeders around the United States.
Husky breeders on this platform are all strictly screened, which means you won't be dealing with unethical practices. So before continuing your search for a Husky breeder in Ohio, look at PuppySpot to find a dog suitable for you.
PuppySpot Details
2. Husky Breed at the Family Puppy
The ultimate goal of "The Family Puppy" is to raise the happiest and healthiest puppies. Then, they can provide this bundle of joy to become a family member of their clients. They claim to love their dogs, and they believe that all puppies deserve to be treated like a family.
The Family Puppy team dislikes when the animal industry is cold toward animals. They believe they should not be heartless and insensitive towards their animals. Unlike other pet providers, The Family Puppy is different because they love each puppy while being aware of animal rights.
They try to offer the best husbandry and involvement with puppies and breeding dogs. Their breeders are highly skilled and professionals for constantly striving to give the best kennel facilities. Hence, The Family Puppy team is very particular about choosing the right breeders.
They are cautious about housing and their puppies' physical care, along with the mental and psychological wellbeing of every dog under their supervision. All their breeders must go above and beyond the requirements of the USDA Animal Welfare Act.
Their specific breeder requirements have been designed to help them reach their goal. Firstly, all breeders must have the OFC certificates to be eligible. Additionally, every breeder must have a proper big-sized exercising pen or a play area for the puppies.
They will ensure that they can get out of their kennel. So mostly, all of them have exercising grassed pens. Moreover, some even have a separate kiddy pool for their puppies to play on a hot summer day. If these facilities are not available, the breeding dogs and puppies must be taken out to parks.
This is essential so that they can have a good time and for litter-to-litter interaction. The Family Puppy team highly focuses on their wellbeing because they claim that they have witnessed a huge difference in their happiness levels when taken out for playing. They burst with joy when they romp with each other.
However, if they are not taken out, then the puppies get very dull. Hence, this is beneficial for the puppies, and it makes them active and friendly for everyone. They also have two veterinarians charged for screening and checking for any health issues in the puppies that they purchase from their breeders.
Their primary goal is to examine and make sure that all of their puppies are in good health. For that, sometimes their vet even travels to the puppy's kennel. Another vet is assigned to thoroughly examine each puppies' health before they join any family.
They also have begun with genetic testing of their parent dogs' patellas and hearts. The Family Puppy even has established guidelines for a specific breeding age and frequency. Little by little, they strive to get all of their breeding parent dogs registered by AKC.
They also have very strict policies against "In-Breeding" or "Line-Breeding," so they sell what they believe in. As they are highly experienced with years of experience, they cannot compromise on the quality of the dogs they raise. They won't hand over their puppies to just anyone.
With all the excessive knowledge they have, they have learned not all families can handle certain breeds. After getting proper client details, they would sell their dogs to live happily for the rest of their lives.
Husky Breed at the Family Puppy Details
3. Husky Puppies at Embark

If you love a Husky puppy and you want to welcome a Siberian Husky dog into your home, stop searching here and there. You've come to the right place. This breed of huskies is famous for specific distinct characteristics, such as their howl. They also have gorgeous deep brown or blue eyes.
Getting yourself a Husky in blue eyes is a difficult task. However, at Embark, they can make this possible. One of Embark's first achievements is discovering a specific mutation that gives them a pretty deep blue eye color. With time, Embark's founders discovered every detail of every breed they deal with.
That is because every dog requires different treatment based on its unique temperaments. Hence, the founders are rich in knowledge about them and treat them with care and affection. In addition, the founders are highly knowledgeable and skilled. They even have a lab for researching and uncovering the genetic basis for various dog diseases and their unique traits.
Therefore, they are contributing towards their treatment and prevention against any disease. The two founders, Adam and Ryan, have impressive records of working in different corners of the world. In addition, they have shown a very keen interest in learning more about the nature of different breeds.
Moreover, they have always wanted to share their discoveries to enhance the lives of pet dogs everywhere. As a result, different organizations like National Geographic and the National Science Foundation sent them worldwide to study dogs in more than 40 countries. Their work led to a new understanding of the Asian origin of dogs and provided insights into dogs' genetic diversity worldwide.
They have partnered with the Cornell University College of Veterinary Medicine, a top-of-the-line veterinary school in the United States. Other professionals like Spencer Wells, a pioneer in consumer genetics, also founded Embark to provide this cutting-edge advanced scientific knowledge to the public.
This is highly useful and innovative, as all pet owners can benefit from this initiative. Moreover, this will help them improve the lives of their puppies. They can also contribute to advancing scientific discoveries every day. They are continually sharing new insights about dogs' health and wellbeing. This helps ensure that every dog can benefit from the best care.
Husky Puppies at Embark Details
4. Husky Breed at Frosty Meadow Husky Farm
Last on the list of the best Husky breeders in Ohio is "Husky Breed at Frosty Meadow Husky Farm." The Kronenberger family lives in Fletcher, Ohio, who loves dogs, so it is a family business. They started twelve years back when they lived in a small ranch home in about a ¼ acre area.
Then they entered into this breeding business by getting two dogs of two different breeds. Soon after that, they became so fond of dogs that they dreamed of getting a bigger and better place to raise dogs and fulfill their active demands.
Luckily their dream was realized, and they finally purchased a 5-acre mini-farm on the outskirts of Fletcher, OH. Now they have grown and become very professional. Their Husky collection consists of 25 huskies, including 17 breeding females, four males, and four are retired or rescued.
They wish to continue to grow because the demand for this beautiful breed continues to increase. From the very beginning, they intended to have a family-like environment. That is why they moved from big to bigger places to incorporate every facility that could make their dogs feel at home. If you browse through their webpage, you will be so happy to see how their puppies look.
They are given a bigger area to play, and this makes them very social and friendly. If you want to become part of the Frosty Meadow Family, you will highly benefit from this because you will get a new family member who is highly disciplined and will change your life for good. In addition, the Frosty Meadow team is highly responsible as they will guide you and be ready to help in any situation.
Hence, they encourage every potential client and puppy owner to remain in contact or join their Facebook group. They stay in touch with all their clients by continuous improvement of all the facilities. Furthermore, they update their blog more often and encourage monthly conference calls to help them out. Their vision for the future is to grow more, from a family to a community, by keeping up with all demands of their clients.
They promise never to compromise on the physical health and wellbeing of their huskies. Like every reputable breeder, frosty meadow breeders are very concerned about the health of their huskies. So they regularly take their huskies to a vet for their health screening and provide them with the best diet, along with weighing them and taking their temperatures. Therefore, you can rely on Frosty Meadow Breeders for providing you with a Husky puppy who is entirely healthy and up-to-date with all vaccinations.
The Frosty Meadows Husky is different from all those breeders that treat animals unfairly. The Frosty Breeders have kept a small quantity of Husky breed. This ensures that other breeds receive fair treatment. Hence, each puppy is given separate care and affection to reach its best potential. The vision is to raise joyful and healthy puppies which can brighten up the lives of their clients.
Husky Breed at Frosty Meadow Husky Farm Details
Frequently Asked Questions
Where can I find a Siberian Husky breeder?
If you're looking for the best Husky breeders in Ohio, look at We Love Doodles and scroll down the list to find the best Husky breeder near you. You can also look at PuppySpot, a good platform with US dog breeders screened to ensure good breeding practices.
What is a good price for a Siberian Husky?
The Siberian Husky price will vary according to the breeder and location. PuppySpot prices range from $1100 to a few thousand depending on lineage, gender, location, coloring, and more.
This medium-sized working dog is agile, quick, and light on his feet. This is a friendly and gentle breed that is also outgoing and alert. The American Kennel Club (AKC) adds that the Siberian Huskies' " intelligence, tractability, and eager disposition make him an agreeable companion and willing worker."
This breed is not a guard dog but is slightly reserved and dignified around strangers. If you want to show your Siberian Husky, be prepared to spend much more! That said, the median price for the Siberian Husky is around $1100.
PuppySpot meets all USDA requirements and allows for a proprietary screening process that all breeders must pass when they join and then again every year to ensure that no puppy mills are involved and that all puppies are healthy. The breeders are heavily vetted, with criminal checks included.
What is the rarest Husky color?
The rarest Husky color is the pure white Siberian Husky. A white Siberian Husky has a thick coat that is pure white with no markings. The American Kennel Club (AKC) explains, "All ranges of the allowable colors which are black, gray, agouti, sable, red, and white. May be solid colored. May have multiple shades. May have white markings. A variety of symmetrical or asymmetrical markings and patterns are common, including piebald."
The AKC adds that no preference should be given to markings, patterns, or color; the merle and brindle patterns are not allowable and are to be disqualified.
What is the friendliest type of Husky?
The Siberian Husky is friendlier than the American Eskimo dog, the Malamute, and other types of Huskies. Although they do need plenty of exercise, the Siberian Husky is an active and friendly dog that is outgoing with almost everybody. Keep in mind that this breed is very difficult to train because they are stubborn and independent.
This is not a one-person dog but an exceptionally social dog breed. The AKC describes the Siberian Husky as "The characteristic temperament of the Siberian Husky is friendly and gentle, but also alert and outgoing." Other types of Huskies include the following:
How much do black Huskies cost?
The black Siberian Husky may cost anywhere from $600 to a few thousand dollars from a breeder. Pet stores will charge around $1000 upwards, and if you want to adopt, a shelter will typically charge between $50 and $100.
If your Siberian Husky pup is from a champion bloodline from a reputable breeder, you may be looking at a few thousand dollars. Husky puppy prices will vary according to health, location, pedigree, and colors.
How do you pick a good Siberian Husky?
You should always purchase a Siberian puppy from a reputable breeder or adopt your new furbaby from a multibreed shelter. Because dogs exhibit such an extensive range of physical and behavioral variances, you should match your interests with your dog's needs.
Look at detailed descriptions of each breed and traits associated with a particular breed before purchasing to ensure you're well matched. The Siberian Husky tends toward being independent and likes to roam. If you're a first-time pet parent, here's a video explaining how to choose a Siberian Husky puppy.
Conclusion For The "Best Husky Breeders in Ohio"
Finding a Husky breeder in Ohio isn't an easy task. Our team put together this list to make your search for a Husky easier. We hope this will help you. Remember always to do your research on each breeder to ensure you're not dealing with shady tactics. Good luck on your journey for a Husky puppy.
For more articles with mentions of the Husky dog breed, you can check out:
Learn more about the Husky by watching "Siberian Husky Dogs 101: Everything You Need To Know" down below: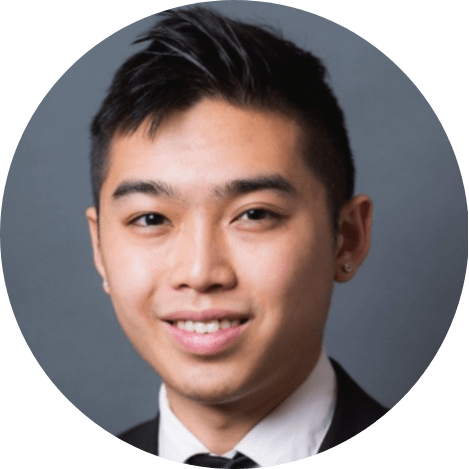 Andy is a full-time animal rescuer and owner of a toy doodle. When he's not saving dogs, Andy is one of our core writers and editors. He has been writing about dogs for over a decade. Andy joined our team because he believes that words are powerful tools that can change a dog's life for the better.
Why Trust We Love Doodles?
At We Love Doodles, we're a team of writers, veterinarians, and puppy trainers that love dogs. Our team of qualified experts researches and provides reliable information on a wide range of dog topics. Our reviews are based on customer feedback, hands-on testing, and in-depth analysis. We are fully transparent and honest to our community of dog owners and future owners.