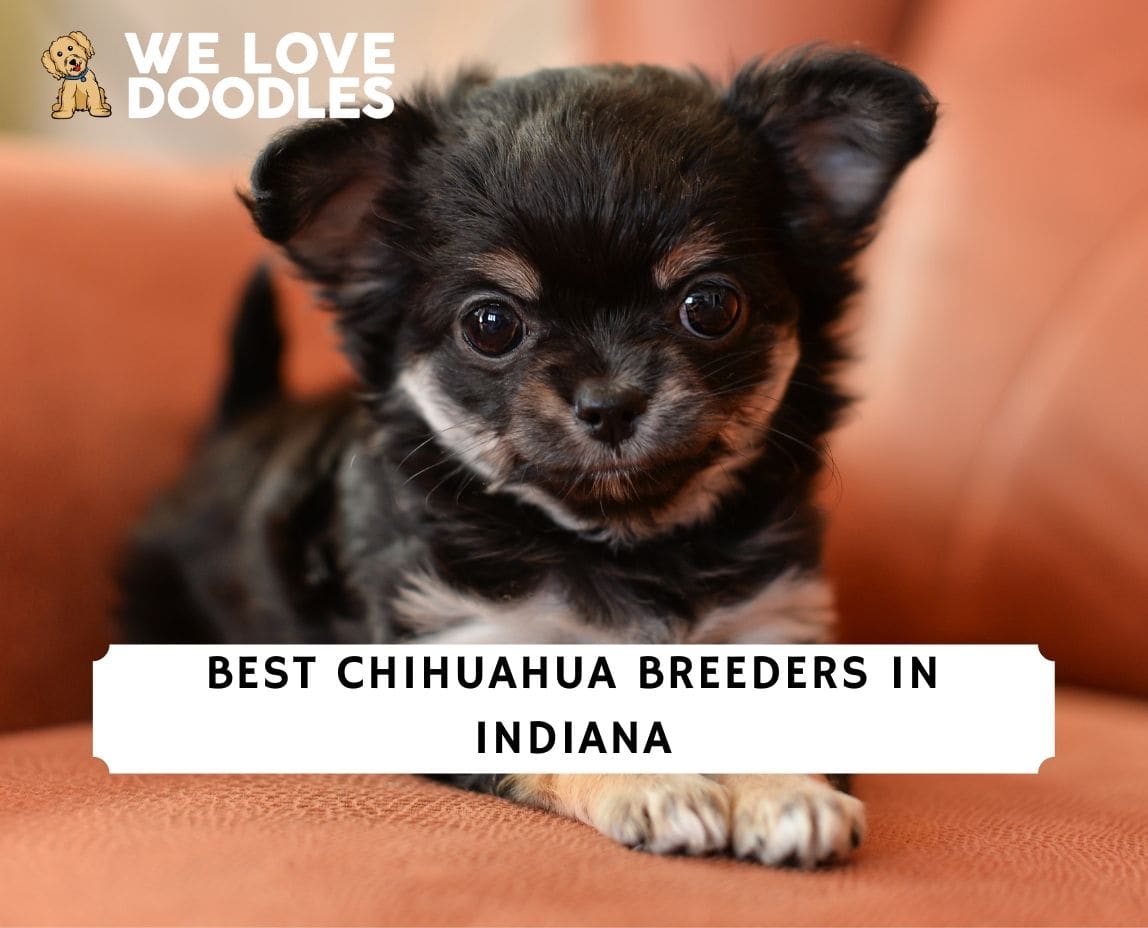 Here's what you need to know if you're searching for Chihuahua breeders in Indiana. Chihuahua is one of the most loved dog breeds. This dog breed makes excellent family companions, as it loves to give and receive attention.
Chihuahuas are tiny but highly confident dogs. Despite their fragile and petite appearance, this dog breed is courageous and bold. They also have unique features, such as a small head and wide ears and eyes.
Before scrolling down this list of Chihuahua breeders in Indiana, you can check out these other recommendations from our team at We Love Doodles: Best Basset Hound Breeders in Indiana and Best Husky Breeders in Indiana.
Chihuahua Puppies For Sale in Indiana
You have made an excellent choice if you have decided to make the Chihuahua breed your new fur friend. These canines have a unique personalities and can be loyal and very affectionate. This guide will help you find the best Chihuahua breeders in Indiana. Our list comprises the most reputable breeders that produce and raise healthy Chihuahuas with good temperaments.
Chihuahua Product Recommendations: Best GPS Dog Collars with No Monthly Fee and Best Flea Shampoos For Dogs.
1. PuppySpot's Chihuahuas For Indiana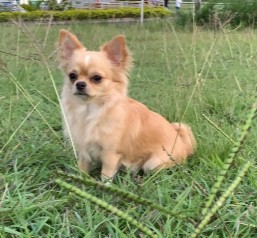 Since you're searching for Chihuahua breeders in Indiana, we recommend checking out PuppySpot's website. PuppySpot is a reputable marketplace where you can browse for available Chihuahua puppies from Indiana.
Keep in mind that all Chihuahua breeders with listed puppies must go through a strict screening process to rest assured, knowing that your companion will be safely shipped to your home in Indiana. Before you continue on your journey for a Chihuahua puppy for sale in Indiana, check out the link to the marketplace below.
PuppySpot Details
2. Windsong Chihuahuas
Windsong Chihuahuas holds the number one spot on our list because of its reputation in the dog breeding industry. Located in Seymour, Indiana, this breeder has produced and raised puppies for several years. They have years of experience in this field and only strive to improve this dog breed.
They breed, raise, and show long coat Chihuahuas with perfect health. This breeder prides itself in producing puppies with great temperaments. Windsong follows the AKC standard for breeding Chihuahuas. All their dogs are AKC registered, and their puppies have the general Chihuahua appearance.
Since Windsong started breeding Chihuahuas in the late 70s, their focus has only been on good temperament and soundness. This breeder strives to produce puppies with good common sense. The puppies from this breeder are a bundle of joy in a small package. Windsong ensures the puppies are well socialized and taken care of.
Before joining their new homes, the puppies undergo a series of training, including potty and crate. With several years of experience, this breeder knows the common health conditions of this dog and how to avoid them. The first step to preventing those health conditions is breeding perfectly healthy dogs.
They conduct health tests for the sires and dams before beginning breeding. To ensure the puppies are free and clean, Windsong only breeds dogs with no genetically hereditary health issues. The puppies undergo complete health checks before being released to the buyers.
They are also up-to-date on vaccines and warmings. They will provide you with the health record of the puppies, including the vaccine record, so you would know where to continue. The dams are not left out in the care program of this breeder. Windsong ensures they are always safe, happy, and healthy.
The breeder is also involved in the delivery process of all its puppies. Windsong uses a small kennel to house and raises these puppies so that they would learn to bond and socialize with each other and the family. They also take the puppies camping and travel with them as well.
Windsong Chihuahua Details
3. Country Charm Chihuahua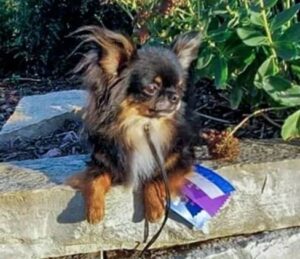 Next up, we have Country Charm Chihuahua. This breeder strives to protect and perfect this breed's quality. CCC is one of the most responsible breeders in this state, and they breed according to the AKC standard for Chihuahua. This breeder produces, raises, and shows top-quality smooth-coat and long-coat Chihuahua.
They also produce champion-lined and OFA-tested puppies. All their dogs are AKC inspected and approved. Country Charm runs its breeding operation in its home. The puppies grow in their home like a part of their family. With more than enough room to run and play, these puppies enjoy a free-living range in the house.
They also provide the puppies with many toys and stimulations to keep them engaged and active. The puppies from this breeder are good for showing and personal companionship. They make a great addition to any home, as they are well-trained and mannered.
Country Charm dedicates much time working on these puppies' behavior and socialization skills. This breeder also travels with its puppies during the summer for more exposure and socialization. The puppies are good with kids, visitors, and other pets, making them ideal for families with children. Country Charm loves and cares for these dogs deeply.
They highly prioritize the health of their puppies and parent dogs. They have a list of available puppies on their website. However, if there are currently no available puppies, you can join the waiting list. You have to pay a non-refundable fee to secure a spot on the waiting list. Nonetheless, the waiting period might be long sometimes, but it is worth it.
The breeder does not release its puppies until they are eight weeks old. While they are with the breeder, the puppies will receive their current immunizations and worming. Country Charm does not sell unhealthy puppies. To assure you that you are purchasing a healthy canine, their puppies come with a complete health certificate.
Country Charm Chihuahuas Details
4. Jem Chihuahua
Jem Chihuahua is another excellent option to consider when looking for healthy and good-tempered puppies. Jem is a small hobby breeder located in Indiana. This breeder does not breed many litters; they have a limited number of puppies per year. Jem breeds quality and healthy companion pets.
The goal of this breeder is to produce healthy, beautiful, and show-quality puppies. All their puppies conform to the AKC standard of this dog breed. In addition to being healthy, this breeder produces good-looking puppies. They breed and raise all their puppies in their home, providing them with the utmost care and forethought.
One unique thing about this breeder is that they plan their next breed years. This breeder handles, loves, and cares for the puppies. Raising these puppies is hard work, but this breeder has devised means to make the process easy, and they enjoy the process.
Unlike other breeders, this breeder does not release its puppies at eight weeks old. Their puppies will be at least 12 weeks old before joining their home. The puppies will have a great start on crate and house training and will be well-socialized before leaving to join their new family. This breeder works hard to run the puppies through the basics to ease the transition to their new home.
Jem places their Chihuahua in qualified homes only. They carefully consider the adopters and conduct little research before releasing their puppies. Jem also considers where the adopters live, if they have any kids, pets, home environment, work schedules, etc. This information also helps them find match adopters with the perfect puppies that suit their lifestyle and home.
Jem Chihuahuas Details
5. L&R Chihuahua Ranch
L&R Chihuahua Ranch is a family breeder located in South Bend, Indiana. This family breeder breeds and raises Chi puppies in their home and as part of their family. They also live with their breeding dogs as pampered pets. L&R runs a small breeding operation, and they breed only about four litters yearly. One strong area of this breeder is socialization.
L&R ensures its puppies are well socialized by mixing them with other dogs and cats. They also socialize the puppies with kids and selected visitors. In addition to ensuring the puppies are socialized, this breeder crate trains the puppies. They also start potty training on pads to reduce the chances of contracting a disease or being stolen.
There is high demand for puppies from this breeder. To secure your new fur friend, you have to make an initial deposit. One unique thing about this breeder is that they accept puppy names after the deposit. If you have picked a name for your new companion, they start addressing the puppy by that name so your puppy will be used to it before they come home.
L&R starts worming their puppies at two weeks old. Breeders here worm the puppies every two weeks until they leave for their new home. The puppies are also current on vaccines, but vaccination starts at seven weeks old. This breeder prioritizes the health of their dogs so that you can rely on them for perfectly healthy Chihuahua puppies.
L&R Chihuahua Ranch Details
Conclusion For The "Best Chihuahua Breeders in Indiana"
Do not opt for a cheap one on your quest for the best Chihuahua puppy, as quality and perfectly healthy puppies are never cheap. The best Chihuahua breeders in Indiana invest a lot into breeding, raising, and training these puppies.
They also spend a lot on their vet care, including wormings and vaccinations. Spending very little on backyard breeders might cost you more in the long run. Hence, always stick with reputable and trusted breeders.
For more guides similar to this list of Chihuahua breeders in Indiana, you can check out:
Before you bring home a Chihuahua puppy from a breeder in Indiana, you can learn more about the breed by watching "15 Things Only Chihuahua Dog Owners Understand" down below: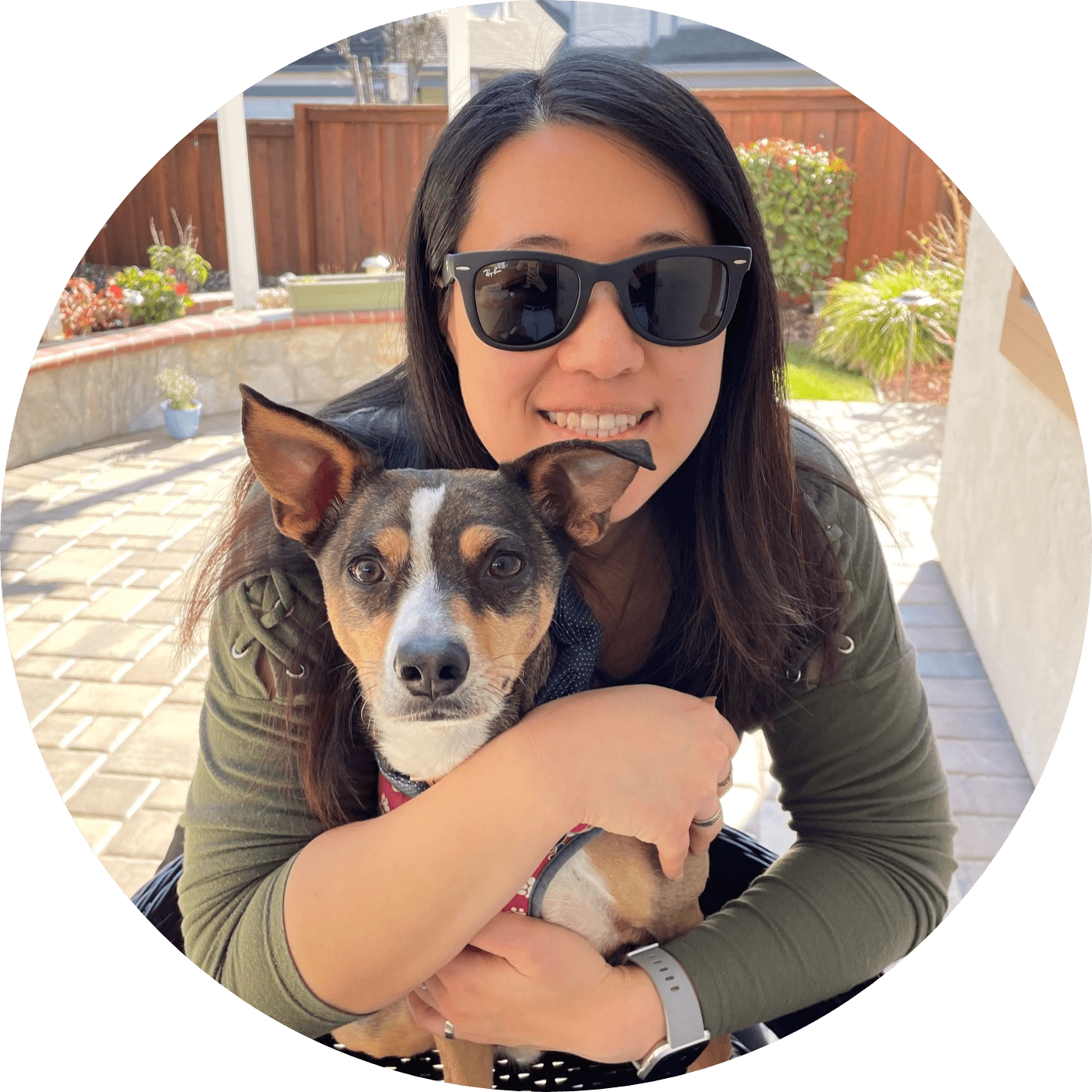 Dr. Sabrina Kong graduated from the Royal Veterinary College in England in 2016 and has been working at a small animal clinic in Northern California since then. She grew up in the Bay Area and got her bachelor's degree from Cal Poly San Luis Obispo. She also became a Certified Canine Rehabilitation Practitioner through a program at the University of Tennessee.
When she isn't in the clinic taking care of her four-legged patients, she enjoys traveling and trying new foods with her friends and her three-legged dog, Apollo. She adopted Apollo from her clinic when he was a puppy with numerous health issues. Dr. Kong truly cares about taking care of animals.