Here's what you need to know if you're searching for the best Chihuahua breeders in Georgia. Chihuahua, the smallest identified dog breed, is believed to have emanated from the Techichi, a small, favorite dog breed companion of the Toltec civilization of Mexico as far back as the 9th century AD.
Typically a charming and intelligent dog, slightly elongated than tall, the Chihuahua is about 5 inches (13 cm) with 1 to 6 pounds (0.5 to 3 kg). It has a spherical head, enormous, upright ears, pronounced eyes, and a compact body. The coat varies in color and maybe smooth and glossy or long and soft.
Although diminutive in size, the Chihuahua has a big and bold personality. They make for excellent watchdogs with their sassy countenance, vigilant, terrier-like demeanor, and stranger danger tendencies. But for all the sass, this toy breed is a devoted companion. It is treasured as a spirited companion, particularly fitting for apartment living.
Before scrolling down this list of Chihuahua breeders in Georgia, you can check out these other recommendations from our team at We Love Doodles: Best Pomsky Breeders in Georgia and Best French Bulldog Breeders in Georgia.
Chihuahua Puppies For Sale in Georgia
The Chihuahuas are small dogs that are both unduly fragile and prone to numerous health issues than larger dogs, requiring a lot of care, mastery, and wisdom. They are surely very much sought after, which would appeal to a fiery breeder. So you need to be responsible and aware of all possible issues.
A Chihuahua breeder should not just breed for breeding or profiting sakes but must do so with transparent and measurable goals. The main goal is to reduce the various health risks, which is only achievable with a responsible and ethical breeder.
Chihuahua Product Recommendations: Best Paw Cream For Dogs and Best Shock Collars For a Biting Puppy.
1. PuppySpot's Chihuahuas For Georgia
Since you're searching for Chihuahua breeders in Georgia, we recommend checking out PuppySpot's puppies. PuppySpot is an enormous platform where you can browse for available Chihuahua puppies from the comfort of your home in Georgia.
Keep in mind that all Chihuahua breeders must go through a screening process, so your Chihuahua will arrive in Georgia safely. Before continuing your search for a Chihuahua puppy for sale in Georgia, you can check out the link to the marketplace below.
PuppySpot Details
2. Darlene's & Bradford's Chihuahuas
Darlene Swafford and Cathy Bradford, the breeders for Darlene's & and Bradford's Chihuahuas, are two friends who bonded several years ago for their love for Chihuahuas. They share many years of experience working with, breeding & training Chihuahuas.
They breed Chihuahuas to the standard of the breed set by the American Kennel Club and allow for both kinds of Chihuahuas – the long coats and smooth coats Chihuahuas. They invest a lot of time, research, and analysis toward the bloodlines of their breeding program, as evidenced in the pedigrees of their parent dogs.
They have Instructed obedience classes, partaken in obedience trials, grooming all breeds of dogs in their grooming business, and displayed their dogs in conformation. Additionally, Darlene has been breeding dogs for all of her adult life. So, whether a show-quality dog or a companion/pet, Darlene and Bradford have got them all.
Importantly, no expense is spared on the health and welfare of their dogs and puppies. Asides from having been reviewed by the Georgia Department of Agriculture, all of their dogs are AKC registered. They regularly visit the Vet, and their dogs are currently on shots.
Every effort is put into the health and temperaments of their parents and puppies. They reserve all puppies until they are eight weeks old before handing them over to the new pet owners. Kindly contact Darlene and Bradford by phone or visit the website today for more information about their Chihuahuas.
Darlene's & Bradford's Chihuahuas Details
3. Lyon's Toys
Lyon's Toys are a small in-home show breeder of toy breed dogs, where they raise Chihuahuas alongside other toy breeds. Their pet-quality puppies are not less captivating than the puppies they hold back for the show. They are generally dedicated to breeding the best quality, gently tempered Chihuahua puppies.
Trish, the responsible and ethical breeder, loves animals so much, so she learned as much as she could while studying veterinary care. After marriage and bearing kids, her desire to get into showing and breeding dogs came through. Her home is now a unique and active family of four sons, one daughter, and puppies & dogs!
Having been raised around toy breed dogs in their entire lives, the children assist in the puppy snuggling duties, and they also keep the puppies happy and social. Before being bred, all breeding dogs undergo various health tests – genetically tested through paw print genetics for inheritable diseases.
They also undergo temperament tests because Trish intends for all the dogs and puppies to have exceptional dispositions, especially with having five primarily young children. Hence, the puppies have a genetic health guarantee against congenital health defects.
Lyon's Toys Details
4. Lovely Chihuahua Puppies
At Lovely Chihuahua Puppies, their self-imposed objective is to raise mindful and athletic, healthy puppies to bring tenderness and delight into people's homes and hearts across and outside the country. They believe that Chihuahua puppies can illuminate your day almost daily.
They have had decades of combined Chihuahua breeding backgrounds, raising diverse types of Chihuahua. With this, they can get the pups started on the right paw with proper socialization and an extensive health guarantee. They specifically breed for the AKC standard conformation Chihuahua and disposition.
Not one of their dogs is fierce towards humans, and they wish for the puppies to be the same way. Their adult dogs are very socialized as they encourage relations with visitors, so they accept contact with a diverse public. They have a large yard area where the dogs run and play around.
The puppies go straight to being imprinted from their birth. This is because they believe well enough that "imprinting" while at the early stage causes the puppies to grow to find humans satisfying and trustworthy. Their response to this would be to please humans in return.
Their puppies and dogs are raised and controlled in their homes rather than the kennels. The intent is to breed happy and well-socialized puppies with the love and care they all deserve in a loving, family environment. They believe dogs are family as they make excellent pets, are easy to train, and are gentle with children.
The puppies all possess age-appropriate vaccinations and dewormings, and a copy of all vaccines and dewormings will be sent along after puppy purchase. The next set of vaccinations and dewormings will be included and recommended.
Also, in their bid to bring a happy, healthy puppy to a family, they will provide a veterinarian to examine the puppy not more than one week before the date the new dog owners take possession of the puppy. Today, visit the Lovely Chihuahua Puppies' website for more information about their Chihuahuas.
Lovely Chihuahua Puppies Details
5. Ardent Chihuahua
Last on the list of the best Chihuahua breeders in Georgia is "Ardent Chihuahua." This brand of Chihuahua breeders focuses on the refinement of the breed; both their male and female dogs have some of the top bloodlines worldwide. The mission of Ardent Chihuahua is to breed jovial and cute puppies for loving homes.
They have been into Chihuahua breeding for many years, and they are a trust-filled family for puppies. Ardent Chihuahua takes pride in breeding quality Chihuahua puppies with superior disposition and outstanding conformation to the AKC breed standard.
Not intending to quit there, they desire to improve the breed by favoring dogs with seemingly ideal working styles to produce sharp, stunning, and affectionate companions down the line. They only choose Chihuahua puppies with the most laid-back and affectionate personalities for their breeding program.
Their bloodline results from generations of discerning breeding with the most sought-after traits, the peak of them being a character. They ensure some of the finest and healthiest Chihuahua puppies are found in America.
While selected for their exceptional traits and pedigrees, these puppies, including many AKC champions, are not bred for shows. Instead, they try to create all-grounded Chihuahuas to keep company and make good pets. They will not permit any of their puppies to go to a home that only desires them for breeding.
At Ardent Chihuahua, the Chihuahua Puppies are their passion and having good health and well-being are their utmost priority. They are always concerned with the soundness, conformation, and disposition of all of their dogs. Before each puppy leaves for its new owners, it would have been checked and confirmed by a licensed veterinarian, and a health certificate issued.
As indicated in the shot records, they will also have been administered all of the shots and de-worming before being delivered to the new pet owners. At Ardent Chihuahua, they believe the puppies born and raised belong to some of the most enchanting puppies in the world. Kindly contact Ardent Chihuahua by email or visit the website today for more information about their Chihuahuas.
Ardent Chihuahua Details
Conclusion For The "Best Chihuahua Breeders in Georgia"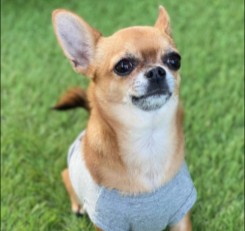 If you wish for a new house Chihuahua companion, certain breeders will find you a suitable fit to help meet your needs. Some breeders use overly unethical practices to make their dogs, sometimes starving pups of nutrition to stunt their growth.
This article will find reputable breeders who usually stick to the rules and will be keen to produce dogs that conform to the standards. Not only that, one that ensures you are prepared with everything you need in guaranteeing their lives too.
For more guides similar to this list of Chihuahua breeders in Georgia, you can check out:
Before you bring home a Chihuahua puppy from a breeder in Georgia, you can learn more about the breed by watching "10 Facts About Chihuahuas You Need to Know" down below: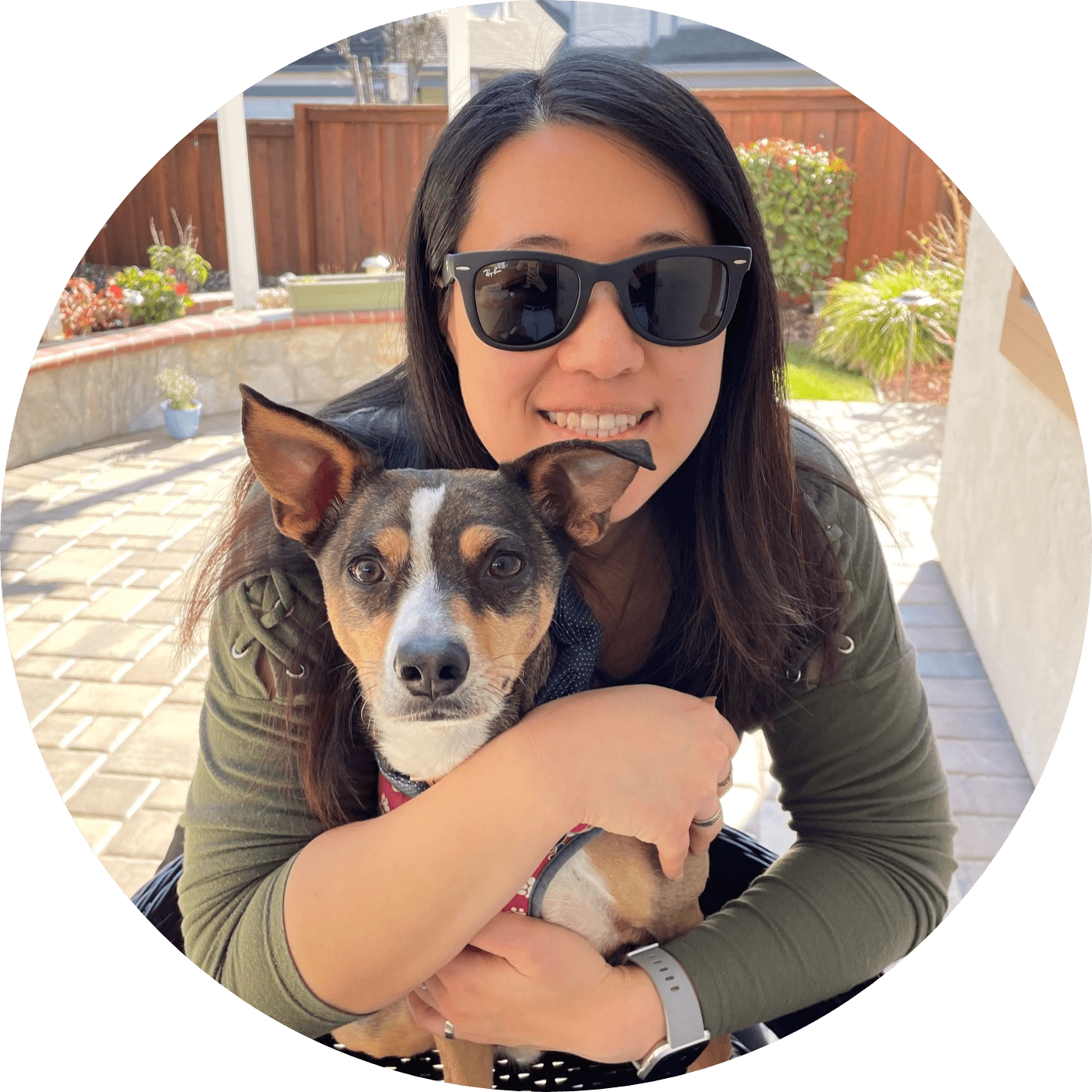 Dr. Sabrina Kong graduated from the Royal Veterinary College in England in 2016 and has been working at a small animal clinic in Northern California since then. She grew up in the Bay Area and got her bachelor's degree from Cal Poly San Luis Obispo. She also became a Certified Canine Rehabilitation Practitioner through a program at the University of Tennessee.
When she isn't in the clinic taking care of her four-legged patients, she enjoys traveling and trying new foods with her friends and her three-legged dog, Apollo. She adopted Apollo from her clinic when he was a puppy with numerous health issues. Dr. Kong truly cares about taking care of animals.