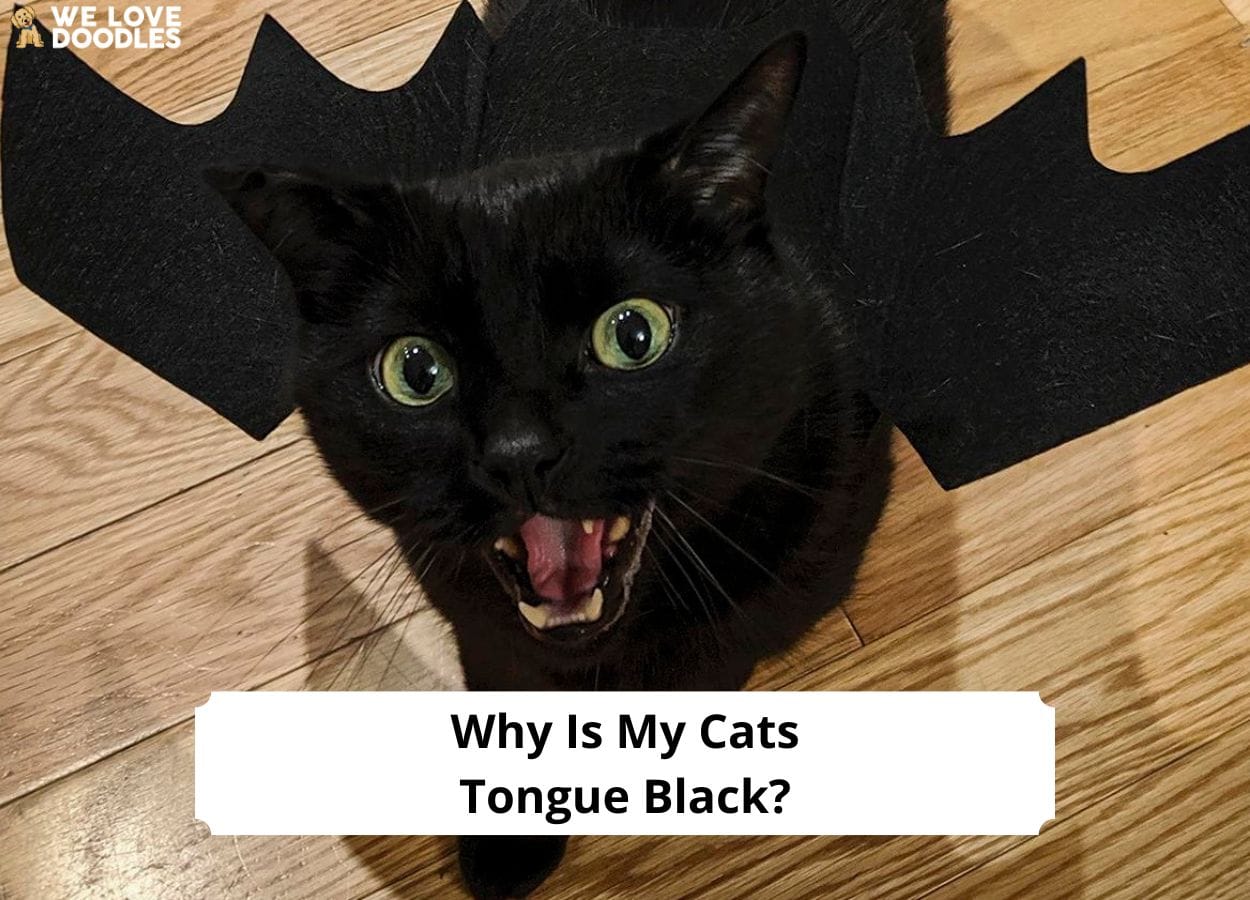 It can be alarming to find out that your cat's tongue is turning black out of nowhere. Luckily, the causes of this condition are well known, which can lead to an early diagnosis. So now that you may be thinking, "Why is my cat's tongue black?", let's explain.
A cat's black tongue can occur for a variety of reasons, including yeast infections, poor dental hygiene, low iron levels, and liver problems. By giving cats wet food rather than dry food and keeping the water bowl clean so they don't ingest bacteria, the symptoms can be lessened.
In addition, yogurt has been demonstrated to lessen the pace at which these diseases progress in cats, so you may use it as a natural cure.
Continue reading below as we delve further into the causes of your cat's possible black tongue.
Before reading this article, "Why Is My Cat's Tongue Black," check out: The 6 Best Cat Breeders in Toronto! (2023) and The 4 Best Cat Breeders in Melbourne! (2023).
Why Is My Cat's Tongue Black
One of the first things you might notice when you peek into your cat's mouth is the hue of its tongue. We'll examine the reasons in more detail below.
Yeast Infections
Your cat probably has a yeast infection if its tongue is dark. Cats with yeast infections may have a variety of symptoms, notably a black tongue.
Nevertheless, yeast infections are often simple to cure, and your cat should soon return to normal. Candida albicans, a particular form of yeast, overgrows most frequently in cats' bodies, which results in yeast infections. There are several causes for this growth, including:
Usage of antibiotics or other drugs that alter the normal equilibrium of gut microbes
Diabetes
Excessive skin-licking (caused by allergies, dermatitis, or other skin issues)
Poor diet
Black tongue is among the most typical signs of a yeast infection in cats. Additional signs include:
Increased urination and thirst
Bad breath
Skin lesions with greasy fur
Swelling and redness around the genitals or anus
It's important to bring your cat to the veterinarian for a diagnosis and treatment if it exhibits symptoms.
Antibiotics and antifungal drugs are effective in treating yeast infections, but they can be difficult to identify without screening. To find out whether your cat has a yeast infection, your veterinarian may advise a blood test or culture.
Poor Dental Hygiene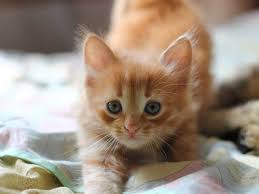 You must always take your cat to the vet for regular examinations, but did you know that the cause of their black tongues might be poor dental hygiene?
By the time they are three years old, dental disease affects more than 60 percent of cats. This may result in several issues, such as infections, tooth loss, and sometimes even heart disease.
Brushing your cat's teeth regularly is a simple approach. Giving them a strip of damp gauze or a baby wipe to lick clean is another option; the other is using a cat-safe toothbrush and toothpaste.
Additionally, it would be beneficial if you routinely cut their nails, because having long nails might make it challenging for them to properly maintain themselves.
Your veterinarian can help in several ways if your cat already has dental problems. This could entail routine tooth brushing and polishing, medications to treat infections, and even surgery in extreme circumstances. You may contribute to your cat's longevity and well-being by taking care of its teeth.
Low Iron Levels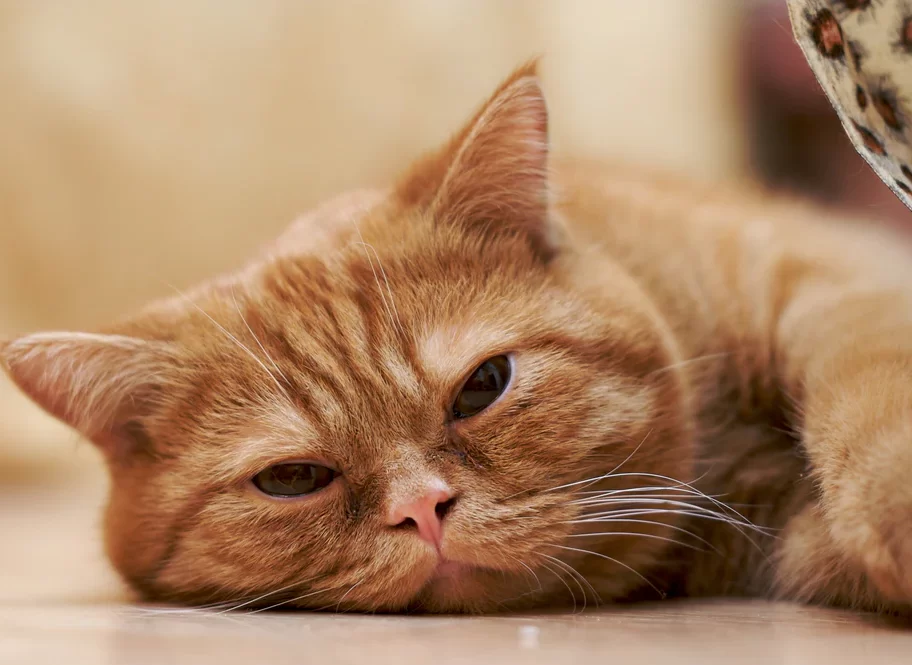 Low iron levels may be a contributing factor in cats with black tongues. The tongue might become black if there is not enough iron in the blood.
This is because an iron deficiency has an impact on the creation of red blood cells, which are in charge of transporting oxygen all over the body. The tongue gets black when there are not enough red blood cells to provide it with the oxygen it requires.
Because excessive amounts of iron can potentially be dangerous, see your veterinarian for advice on how to do this safely. For cats, a few excellent sources of dietary iron are:
Liver
Sardines
Beef Heart
Beans
Spinach
Take your cat to the clinic for a blood test if you are worried it may have low iron levels. Your cat's iron levels may be brought back to normal, and the color of its tongue can be restored with the right care.
Liver Issues
Another probable cause of black tongue in cats is liver disease. Toxins are removed from the body by the liver, and if it isn't functioning properly, they can build up and lead to several health issues. A buildup of bilirubin, a yellowish pigment that gives the tongue a black hue, is just one of these issues.
Other signs of liver disease in cats include vomiting, diarrhea, weight loss, and fatigue. In addition, their skin and eyes could have a yellow hue.
Take your cat to the vet for a diagnosis if you suspect it may be experiencing liver issues. Depending on the actual source of the issue, there are several possible treatments, such as antibiotics, liver-supporting drugs, and surgery.
Recognizing the numerous factors that lead to black tongues in cats can help you recognize and address the issue effectively. Don't be alarmed if your cat has a black tongue; there is generally a cause and a cure. Should you have any worries, talk to your vet.
Natural Remedy to Treat a Cat's Black Tongue
Let's look at some of the home remedies you can follow to help your cat feel better.
Flaxseed Oil or Fish Oil
By lowering swelling and calming painful gums, both of these oils will aid in the healing of the mouth and black tongue in cats.
Catnip Tea
The cat's tongue might occasionally appear black due to a fungal infection.
Catnip tea contains antifungal characteristics to fend off fungal infections and also lessens discomfort from the inflammatory reaction in the cat's tongue and mouth.
Apple Cider Vinegar
If you're seeking a more natural cure to alleviate the symptoms of black tongue in cats, there is one that doesn't include antibiotics and steroids: apple cider vinegar!
To prevent plaque buildup and fungal infections on the tongue, use this unprocessed vinegar as a mouthwash. It also aids in the strengthening of cat tooth enamel.
Black Cat Tongue Treatment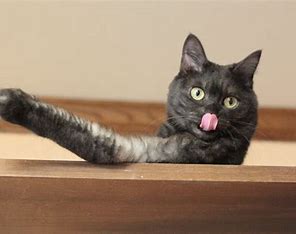 The next step is to get expert assistance from a veterinarian if you have observed a cat's black tongue for over a month.
Black tongues can be treated in a variety of ways, including with blood thinners, antibiotics, and surgery, which may involve tooth extraction or desalination of the afflicted regions.
Though this ailment spreads by saliva transporting germs around their mouths, antibiotic medication is the most common treatment for a black tongue.
When feeding, you should make sure the cat food is soft because if it isn't, their inability to chew correctly might result in extra pain and irritation on top of the tongue or teeth.
What Causes the Black Spots on My Cat's Tongue?
There are various causes for the black patches on your cat's tongue. In other circumstances, the spots can be the result of a benign ailment, such as food or cigarette stains.
But the patches can potentially be a more serious issue, like mouth cancer. It's important to take your cat to the vet for a checkup if you detect any changes in his tongue.
There is usually no cause for concern if your cat's tongue contains a couple of black spots but is otherwise healthy. It is important to get the spots examined by a veterinarian if they are numerous or begin to vary in size or appearance. These are a few causes of black spots on a cat's tongue:
Stains brought on by food
Mouth cancer
Foreign objects in the mouth
Tongue infection or inflammation
Benign tumors
Abscesses
Bleeding disorders
The reason for any black spots on your cat's tongue must be determined. If the spots are the result of a benign ailment, there is no cause for alarm. For the best possible outcome, early identification and treatment are crucial if they are brought on by a more serious issue.
Can Cats Have a Variety of Gum Colors?
The pigmentation of a cat will determine the color of its gums. The gums of most cats are light. The gums of certain individual cats, nevertheless, may be reddish, brown, or black. While a cat's gum color is often nothing to worry about, a few circumstances can produce gum color alterations.
For instance, inflamed gums (such as those caused by gingivitis) may appear red and swollen. Gingivitis can develop into periodontal disease if left unchecked, which ultimately ends in tooth loss.
A shift in gum color can also be brought on by several medications. For example, tetracycline medicines can cause the gums to develop a grayish-black tint.
Contact your vet if you detect a change in the color of your cat's gums.
Frequently Asked Questions
What color should a cat's tongue be?
A typical cat's tongue will be a healthy shade of pink.
What are the signs of anemia in a cat?
Due to a lack of oxygen, anemia in a cat can present itself as lethargy and pale gums.
Why is my cat's tongue dark purple?
A cat's tongue can turn blue, purple, or even brown due to a lack of oxygen. This condition is known as cyanosis.
Conclusion for "Why Is My Cat's Tongue Black"
To summarize, a black cat tongue is often hardly anything to worry about and is just the consequence of normal pigmentation. Nevertheless, a few ailments can cause a black tongue, so be careful to see your veterinarian if you observe this change in your cat.
If you find this guide, "Why Is My Cat's Tongue Black," helpful, check out:
Learn more by watching "What is Blep? | Cat Daddy Dictionary" down below:
Garrett loves animals and is a huge advocate for all Doodle dog breeds. He owns his own Goldendoodle named Kona. In addition, he volunteers at the Humane Society of Silicon Valley, where he fosters dogs and helps animals. Garrett enjoys writing about Doodles and believes that dogs can teach humans more about how to live than humans can teach a dog.
Why Trust We Love Doodles?
At We Love Doodles, we're a team of writers, veterinarians, and puppy trainers that love dogs. Our team of qualified experts researches and provides reliable information on a wide range of dog topics. Our reviews are based on customer feedback, hands-on testing, and in-depth analysis. We are fully transparent and honest to our community of dog owners and future owners.