Here's what you should know if you're searching for the best Cane Corso breeders in North Carolina. Our research for the best Cane Corso (pronounced KAH-NAY KOR-SO) breeders in North Carolina has helped us find some reputable and ethical breeders of this majestic breed.
Unfortunately, there are also many puppy mills and unethical breeders of Cane Corsi (plural of Cane Corso), and you certainly want to stay away from them. We encourage you to research and talk to several Cane Corso breeders in North Carolina before buying your Cane Corso puppy from one of them.
Before you scroll further down this list of Cane Corso breeders in North Carolina, you can check out these other dog-related recommendations from our team at We Love Doodles: Where Can You Get Free Puppies in North Carolina and Best Pitbull Rescues in North Carolina For Adoption.
Cane Corso Puppies For Sale in North Carolina
The following list of 12 Cane Corso breeders in North Carolina will help you get started.
Cane Corso Product Recommendations: Best Dog Bowls Made in the United States and Best Flea and Tick Collars For Dogs.
1. Caneolina Corso Kennel LLC
These are AKC and ICCF-registered Cane Corso breeders located in Eastern North Carolina. They are a veteran family, having been in the marine corps. The breeder has spent nearly 11 years researching everything he could find about the magnificent Cane Corso breed.
After watching numerous YouTube videos and researching the best bloodlines, he started breeding Cane Corsi, keeping the breed's beauty, health, and conformation at top priority. When you purchase a Cane Corso puppy from Caneolina Corso Kennel, you get a stable temperament, a clean bill of health, and a balanced structure.
Their puppies are all raised with their kids. The breeder's family consists of farmers, firefighters, and even NFL players, and the dogs grow up around numerous humans and animals. Their website did not have any information about planned 2023 Cane Corso litters, but do get in touch anyway.
Caneolina Corso Kennel LLC Details
2. Cape Fear Cane Corso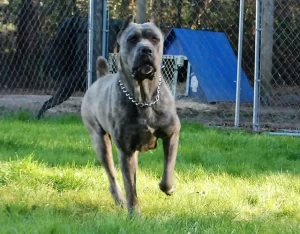 Cape Fear Cane Corso- Vicky Glisson's breeder started breeding these majestic dogs in 2012. Vicky currently has the 4th generation of raw-fed Cane Corsi – all bred for the best temperament, health, and beauty.
Cape Fear Cane Corsi's breeding stock comes from purebred, pedigree Italian bloodlines. Thus, you are guaranteed health and balanced conformation. Check out the fantastic photos on their site – you will love the pictures of Vicky's Cane Corsi playing with kids.
We love the fact that this breeder takes this business seriously. He strives for balanced conformation and the best health. All Cape Fear Cane Corsi have excellent temperaments and are suitable for work and guard dog duty. Please call or email Cape Fear Cane Corso today.
Cape Fear Cane Corso Details
3. Dave's Big Dogs aka Perfect Imperfections Kennels
Judging by the 5-star reviews Dave's Big Dogs has received, Perfect Imperfections Kennels seems to be one of the most reliable Cane Corso breeders in North Carolina. Erica and Dave patiently answer your questions, and their dogs are healthy and well-trained. They are also socialized.
The breeding dogs are tested for hips, eyes, heart, and Dental-Skeletal-Retinal Anomaly (DSRA) – a genetic issue in the Cane Corso breed. Dave and Erica also breed Great Mastiffs and Neapolitans. They do not tolerate aggression, and all their dogs are sweet, loving, and affectionate.
Dave's Big Dogs aka Perfect Imperfections Kennels Details
4. Buckwild Kennel Cane Corso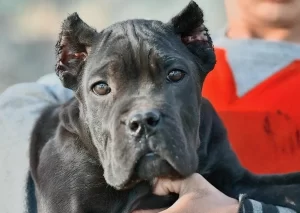 Buckwild Cane Corsi have wonderful temperaments and are great with children. They are AKC-registered dogs. Before breeding, the breeder tests them for genetic conditions related to the hips and eyes.
When writing this guide, Buckwild Kennels had three Cane Corsi puppies ready for adoption. You can contact them if you are looking for Cane Corso puppies for sale in North Carolina. Here are their details.
Buckwild Kennel Cane Corso Details
5. Dockstader's Kennels
This is a wonderful, reliable breeder of gorgeous Cane Corso and Doberman. All their puppies are healthy and checked by the vet, vaccinated, and wormed before going to their forever homes. Breeders Shawn and Abbey take the time to work around your schedule and patiently answer customers' questions.
They encourage pet parents to visit them and meet their dogs. All dogs and puppies are raised lovingly and as part of the breeder's family. So, you can expect wonderful temperament and health. Contact Shawna today for the details regarding upcoming puppies.
Dockstader's Kennels Details
6. Sanford North Carolina Cane Corsos
Sanford NC Cane Corso is a family-based dog breeder known for raising healthy, stable, and beautiful Cane Corsi. Their puppies receive health checks and are vaccinated and wormed. Their dew claws are also removed and implanted with a microchip before being sent to their forever homes All Sanford Cane Corsi are AKC-registered and have a 2-year health guarantee on genetic defects.
The breeder keeps in touch with their buyers for life – always available to answer any questions clients may have about their dog's health, training, diet, etc. Sanford, NC Cane Corso recently had a litter in November 2022, and the puppies are trained, socialized, and ready for their forever homes, so do get in touch.
Sanford North Carolina Cane Corsos Details
7. Steel Legacy Cane Corso
Steel Legacy Cane Corso was founded by responsible dog breeders who breed and show their dogs in the confirmation ring. Breeder Jessica's mission is to preserve this beautiful breed by reproducing healthy puppies with good temperaments and characteristics.
Jessica takes the health of her Cane Corso dogs very seriously, and health tests to the fullest extent. Contact Jessica today if you want to add a sweet-natured and healthy Cane Corso to your pack. Here are their details.
Steel Legacy Cane Corso Details
8. Catawba Cane Corso
We included Catawba Cane Corso in this list of reliable Cane Corso Breeders in North Carolina because they strictly adhere to the code of ethics laid by the CCC-Cane Corso Club. All breeders who participate in the CCC's code of ethics strive to ensure that every litter results from conscientious planning.
This includes consideration of parent dogs' temperament and physical well-being, clearances for hereditary diseases, pedigree, and parentage. Catawba Cane Corsi are kept under excellent care and safe from extreme temperatures.
The puppies are health checked by a vet and also wormed and vaccinated. When writing this guide, Catawba Cane Corso had around 7 puppies awaiting their forever homes! So, contact them today.
Catawba Cane Corso Details
9. Stephenson's Kennel
Tim Stephenson strives hard to maintain the purebred Italian Mastiff bloodlines through responsible and ethical breeding practices. Check out his Instagram page; you will see photos of his beautiful Cane Corsi puppies playing with the breeder's kids.
Tim believes his dogs are his family first, and their well-being is his highest priority. He wants to expand the breed through best breeding practices and strives hard to maintain the standards laid down by the CCC. Contact Tim today by messaging him on his Instagram page. They are located 161 miles from Wilson, NC.
Stephenson's Kennel Details
10. Top Notch Cane Corso
Located in Raleigh, NC, this wonderful breeder keeps intelligent, loyal, working, family, and companion/protector Cane Corsi. Nikki Kohler is the breeder behind Top Notch Cane Corso, NC. All their puppies are home-raised. Nikki has put a lot of care into socializing his puppies so they can transition easily into their new lives.
Nikki has also developed several protocols to ensure his dogs' health and well-being. He tests the dogs using Hip and Elbow dysplasia tests, eye exams by rDVM, and a complete DNA panel. Top Notch Cane Corso puppies have a 2-year health guarantee on genetic defects.
Top Notch Cane Corso Details
11. Dream Team Kennels
Ish Moore is the breeder behind this Cane Corsi training and breeding facility. They breed superior quality black, black brindle, fawn, gray, gray brindle, and red Cane Corsi of the highest quality. Dream Team Kennels was established way back in 1998 and has produced numerous working and show-quality Cane Corsi.
The breeder performs various health tests, including Hip and Elbow Dysplasia Finals (OFA, PennHIP, BVA, SV, FCI), Cardiac Evaluation (registered with OFA), DNA Coat/Trait Panel, D Locus (Dilute) DNA test, and complete DNA Disease Panel. They only breed dogs cleared for these tests.
Dream Team Kennels Details
12. Forza Cane Corso
Forza is Italian for force, strength, and courage, which perfectly sums up the Cane Corso breed's traits. Nina Fritz founded this breeding facility to stick to the breed's characteristics. Her puppies grow up to be happy, healthy family guardians.
All her puppies live inside their home and are taken out on outings to be socialized with kids and other dogs. They are also evaluated for hips, eyes, and heart-related conditions and complete DNA testing.  Get in touch with Nina below.
Forza Cane Corso Details
Conclusion For The "Best Cane Corso Breeders in North Carolina"
The popularity of the Cane Corso dog breed is on the rise. Unfortunately, unethical breeding practices and irresponsible ownership have caused many beautiful Cane Corsi to end up in shelters. The 12 reputed Cane Corso breeders in North Carolina listed above are striving hard for the breed's welfare. They stick to the code of ethics laid down by the Cane Corso Club. We encourage you to contact them to help you find the right Cane Corso puppy for your household.
For more guides similar to this list of Cane Corso breeders in North Carolina, you can check out these other dog-related recommendations from our team:
Before you bring home a Cane Corso companion from a breeder in North Carolina, you can learn more about this dog breed by watching the "Cane Corso: The Pros and Cons of Owning One" down below: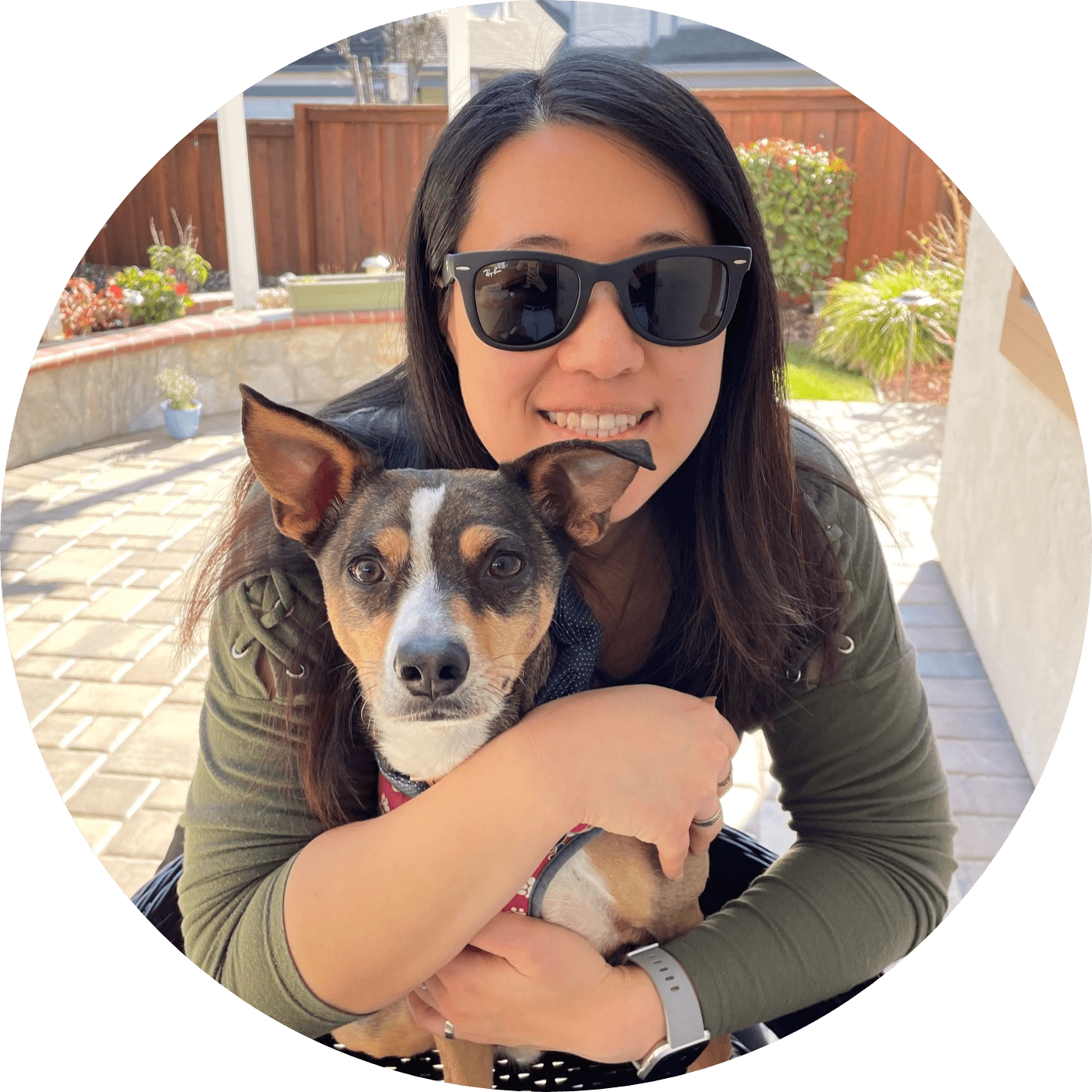 Dr. Sabrina Kong graduated from the Royal Veterinary College in England in 2016 and has been working at a small animal clinic in Northern California since then. She grew up in the Bay Area and got her bachelor's degree from Cal Poly San Luis Obispo. She also became a Certified Canine Rehabilitation Practitioner through a program at the University of Tennessee.
When she isn't in the clinic taking care of her four-legged patients, she enjoys traveling and trying new foods with her friends and her three-legged dog, Apollo. She adopted Apollo from her clinic when he was a puppy with numerous health issues. Dr. Kong truly cares about taking care of animals.