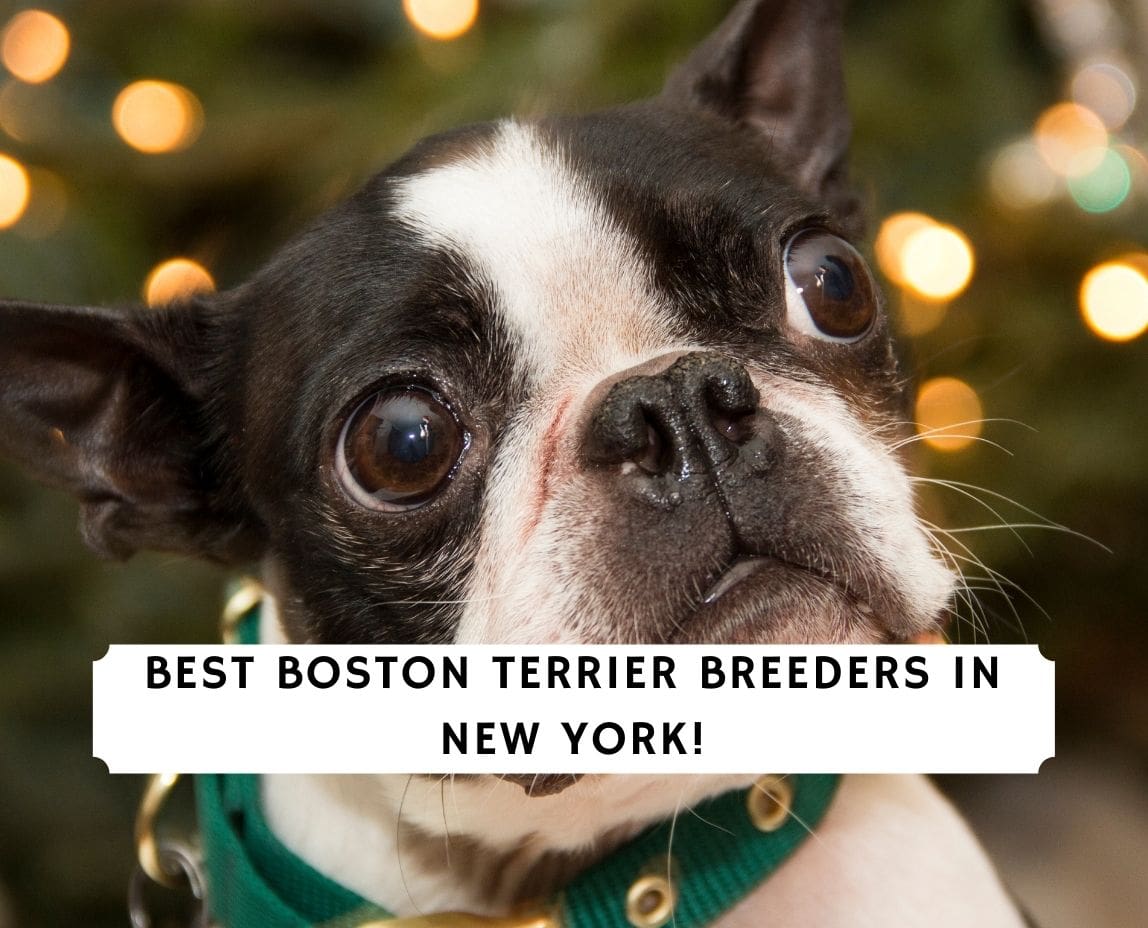 If you're searching for the best Boston Terrier breeders in New York, then you've come to the right place. But, before we get started, here's a little information about this kind and loving dog breed. Mixed between the English Bulldog and the White English Terrier, the Boston Terrier is an affectionate dog that can be a great addition to households with children and family pets. 
Before scrolling down this list of Boston Terrier breeders in New York, check out these other breeds: Best Husky Breeders in New York and Best Boxer Breeders in New York.
Boston Terrier Puppies For Sale in New York
If you're planning to purchase from unknown Boston Terrier breeders in New York, we recommend that you do your research before proceeding with any financial decisions. There are numerous unethical breeders out there, and it's best to stay as cautious as possible to prevent this from occurring. To save you time, we present you with the most reputable Boston Terrier breeders in New York.
Boston Terrier Product Recommendations: Best Puppy Potty Training Sprays and Best Electronic Dog Doors.
1. PuppySpot's Boston Terriers for New York
If you're searching for Boston Terrier breeders in New York, then our team at WeLoveDoodles highly recommend you to check out PuppySpot. PuppySpot is a trustworthy dog marketplace filled with many families in search of companions and reputable breeders. You will find a great selection of available Boston Terrier puppies for sale that'll ship directly to your home in New York. If you're worried about the safety of your Boston Terrier puppy, then keep in mind that it's PuppySpot's number one priority. Before continuing your search for Boston Terrier breeders in New York, we highly advise you to check out the website.
PuppySpot Details
2. Long Island Boston Terrier
Long Island Boston Terrier has been a top breeder in the New York State area since 1996. They are dedicated to promoting the health and wellbeing of all of their Boston Terriers. As part of that commitment, Long Island Boston Terrier is proudly authorized by the American Kennel Club to provide each of their puppy parents with a special AKC Registration Form. At Long Island Boston Terriers, they have a zero-tolerance policy for puppy mills or substandard breeding practices of any kind. They pride themselves on being able to provide the finest Boston Terrier puppies around.
As professionals, Long Island Boston Terrier devotes all of their time to the health, structure, temperament & longevity of this amazing breed. They focus on improving the breed with every generation and are committed to offering and exhibiting Boston Terriers responsibly. Prices for Long Island, Boston Terrier puppies range from $2,300 to $2,500. For more information regarding their puppies, including upcoming litters, waiting lists, and deposits, contact Long Island Boston Terrier via email or phone.
Long Island Boston Terrier Details
3. Margrave Meadow Farm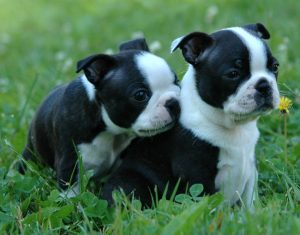 Margrave Meadow Farm is located in the rural town of Stillwater, New York, in Saratoga County. Here, they raise their pure-bred Boston Terriers with a breeding program geared for conformation and temperament. Margrave Meadows believes that environment is crucial to early puppy development and has tried to create an ideal environment to raise dogs. As a result, their Boston Terrier puppies are raised to be family dogs and companions.
Margrave Meadow Farms have had success in their breeding program because they select dogs with excellent temperaments within the AKC Standard for Conformation and have passed their health exams. They also use board-certified veterinary ophthalmologists and Cardiologists for eye and heart exams and highly qualified Veterinarians for the OFA exams and x-rays for patella, hips, and elbows.
Margrave Meadows have used the Animal Health Foundation for DNA testing for Juvenile Hereditary Cataracts. Test results and corresponding numbers are posted on each dog's page. Only one or two litters are produced a year to enable each puppy to evaluate temperament and adequately train and socialize each puppy. The average size of a Boston Terrier litter is three puppies. Margrave Meadows gives their Boston Terrier puppies the experiences they need to build their confidence during the first few weeks of life.
Their confident attitude enables them to transition to their homes quickly. Puppies are handled with the utmost care from birth. They become accustomed to the hands and voices of their human companions. Gradually they are exposed to the noise and bustle of a busy household. Margrave Meadows gradually introduce puppies to the outdoors when the weather permits, taking them on the trails where they learn how to use their bodies naturally.
Prospective families visit the puppies regularly and watch as the puppies mature. When a puppy goes on to its new home, they know its name, comes when called and can walk with humans without getting underfoot. By then, they sleep alone quietly in their crates and are potty trained. Finally, they are ready to begin participation in further training with their families. Every puppy goes home with a vocabulary of at least a dozen words that match specific actions learned during their stay with Margrave Meadow Farm.
Margrave Meadow Farm Details
4. Toba's Kennels
As a breeder of Boston Terriers and Boxers in the New York area, Toba's Kennels have always prided themselves on their relationship with all of their puppy buyers. They are always available to answer questions or discuss concerns from those who have become members of their extended Boston Terrier family, no matter how many years since they purchased a puppy. In addition, Toba's dogs are all fed only the highest quality dog food, with vitamins and other supplements, to guarantee them the longest, healthiest lives.
Toba's Kennels have a careful and stringent placement policy. If someone is interested in adopting one of Toba's puppies, they must first fill out the questionnaire on Toba's Kennels website completely. The answers will help Toba determine the best match between an adopter and the puppies in a current or future litter. For more information regarding pricing, waitlists, upcoming litter, or any other question, contact Toba's Kennel via their website or phone.
Toba's Kennels Details
5. Northeast Boston Terrier Rescue
Though not technically a breeder, Northeast Boston Terrier Rescue (NEBTR) is a rescue that helps families adopt Boston Terriers that need new homes. They are comprised of volunteers based in NY, NJ, PA, CT, and DE and serves Boston Terriers in need within reach of their helping hands. Most dogs in foster care for placement are adolescent to adult dogs in need of re-homing in life for many reasons and will need caring hands to guide them as they transition into new homes.
All NEBTR rescue dogs are fostered and evaluated for a 2-week minimum to allow them to assess their personality and provide them with basic foundation skills – House/Crate training, basic manners – to ease their transition into new homes. NECTR believes such work in foster care better prepares dogs for success and helps form lasting bonds.
Northeast Boston Terrier Rescue Details
6. New England Boston Terriers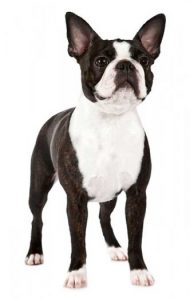 Though not in New York state, New England Boston Terriers is a breeder located in Dighton, Massachusetts, and services the New York area. They specialize in the breeding and raising of Boston Terriers. Their puppies range in color from red to blue to brindle to fawn and black and white beauties. Their location features plenty of space for the puppies to run and play, and New England Boston Terriers offer the best care for their puppy parents and the little puppies. New England Boston Terriers take great pride in the health and care of all their puppies from birth.
They test all of their parents for the three most common Boston Genetics: JHC, DM, and HUU. New England Boston Terriers' waiting list is a first-come, first-served based on the order potential adopters contacted them. When a name comes up, that adopter will be contacted and given the choice of what is available in that current litter. New England generally sends out one follow-up email the next day for an adopter to verbally commit if they have not already. If that email goes unanswered, the next adopter is then contacted.
When contacted, adopters will have three choices:
pick a puppy and place a $500 non-refundable deposit
ask to stay on the list for the next litter
pass altogether and ask to be removed from the list.
Every prospective new owner must sign and return a sales purchase contract before receiving the puppy. The current prices of New England Boston Terriers are $2,800. This price includes an AKC limited registration and health guarantee. For more information, contact New England via their website, by phone, or by email.
New England Boston Terriers Details
7. AKC Boston Terrier Puppies
AKC Boston Terrier Puppies is a breeder located in Marathon, New York. They advertise their dogs as champagne Boston Terriers with excellent markings, JHC cleared, superb temperament, AKC registered, and parents on-premises. AKC Boston Terrier runs their business out of their home and keeps adopters and interested parties updated and informed about litters via their Facebook page, often posting pictures, videos, and information about the development of their puppies as well as their breeding dogs. For more information regarding puppies from AKC Boston Terrier, visit their Facebook page or contact them via their email.
AKC Boston Terrier Puppies Details
8. Bright Boston Terrier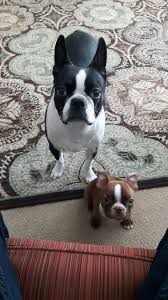 Last on the best Boston Terrier breeders list in New York is "Bright Boston Terrier." Though they do not have a website, they are highly regarded as a top breeder in New York. For information regarding their puppies and upcoming litters, contact them via their phone number.
Bright Boston Terrier Details
Address: 133 Pacific St, Brooklyn, New York 11201
Phone: (757) 384-2328
Conclusion For "The Best Boston Terrier Breeders in New York"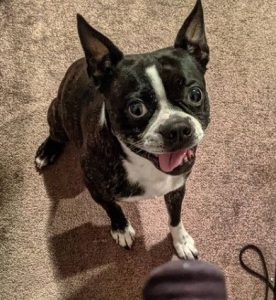 Mixed between the English Bulldog and the White English Terrier, the Boston Terrier is a dog that many people worldwide love. We recommend new pet owners research the information and responsibilities of raising this dog breed. There are many dogs in shelters and rescues because owners can't keep up with the responsibilities. If you're planning to purchase a Boston Terrier puppy from an unknown breeder, please do your diligence to avoid puppy mills.
Feel free to check out our other recommendations of Boston Terrier breeders in other areas:
Learn more about the Boston Terrier dog breed by watching "Boston Terrier Dogs 101 – The American Gentleman" down below: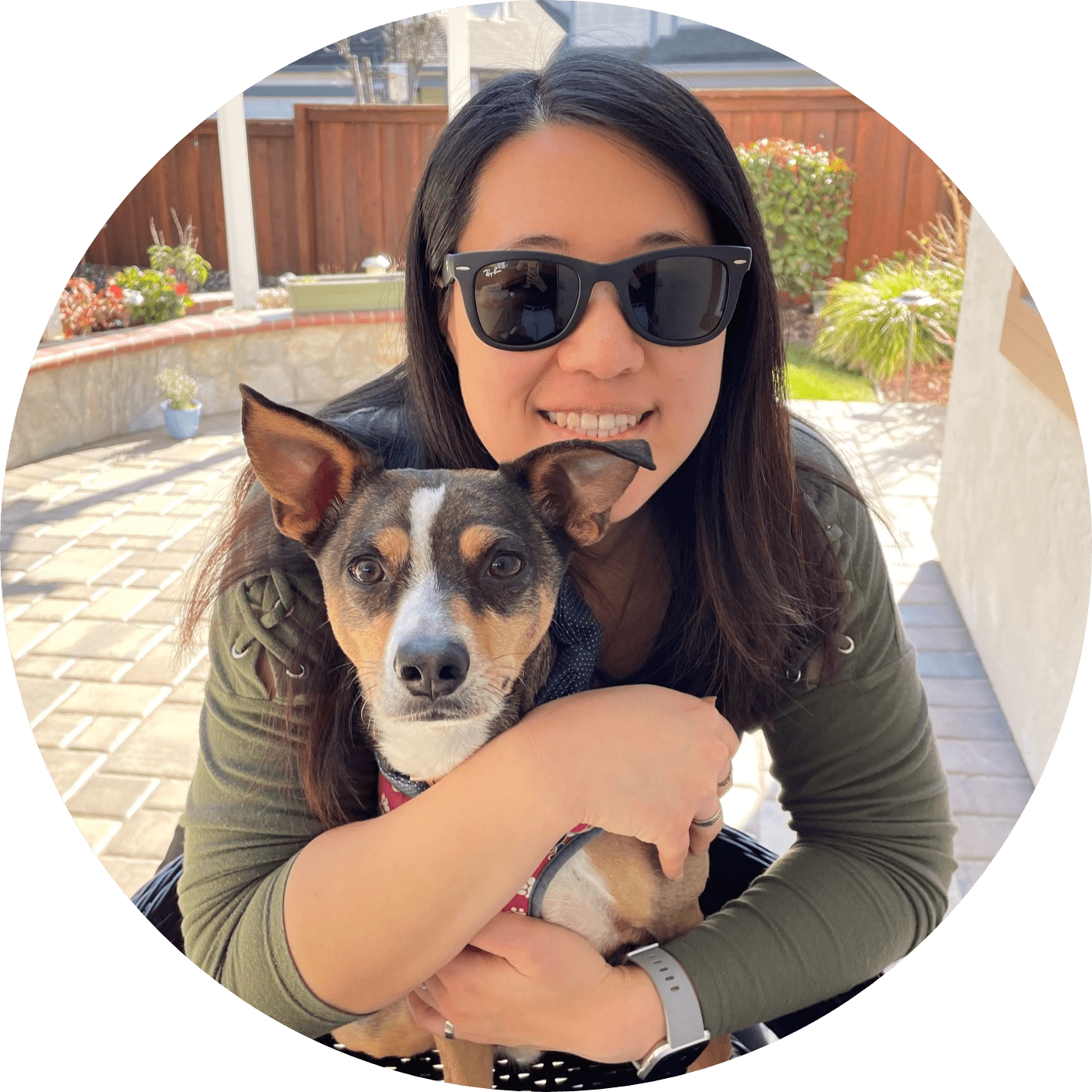 Dr. Sabrina Kong graduated from the Royal Veterinary College in England in 2016 and has been working at a small animal clinic in Northern California since then. She grew up in the Bay Area and got her bachelor's degree from Cal Poly San Luis Obispo. She also became a Certified Canine Rehabilitation Practitioner through a program at the University of Tennessee.
When she isn't in the clinic taking care of her four-legged patients, she enjoys traveling and trying new foods with her friends and her three-legged dog, Apollo. She adopted Apollo from her clinic when he was a puppy with numerous health issues. Dr. Kong truly cares about taking care of animals.