Here's what you need to know if you're searching for the best Boston Terrier breeders in Wisconsin. You've found the right guide if you're searching for the best Boston Terrier Breeders in Wisconsin. Boston Terriers are a friendly, lively, and intelligent breed, so it's no wonder why you want to make an addition to your family.
They make incredible companions and will be sure to be your best furry friend in no time. We know how important it is to find a reputable, ethical breeder that puts their puppies' health at the forefront. However, it can be hard to find the right fit for your family amongst the many breeders, especially if you are unsure what to look out for when researching.
Before scrolling down this list of Boston Terrier breeders in Wisconsin, check out these other recommendations from our team at We Love Doodles: Best English Bulldog Breeders in Wisconsin and Best Shih Tzu Breeders in Wisconsin.
Boston Terrier Puppies For Sale in Wisconsin
We have researched and vetted the best breeders in the Wisconsin area. With the following list, you can be confident in making an informed decision on the breeder's facility and breeding methods.
Boston Terrier Product Recommendations: Best Dog Scooting Treatments and Best Dog Crate Alternatives.
1. PuppySpot's Boston Terriers For Wisconsin
Since you're searching for Boston Terriers breeders in Wisconsin, we recommend checking out PuppySpot's online website. PuppySpot is a trusted marketplace for many dog breeds, which means that you can browse available Boston Terrier puppies from the comfort of your home in Wisconsin.
All Boston Terrier breeders with listed puppies on PuppySpot have to go through a screening process, so your companion will safely arrive in Wisconsin. Before continuing on your journey for a Boston Terrier puppy for sale in Wisconsin, check out the link to the marketplace below.
PuppySpot Details
2. Achates Bostons, LLC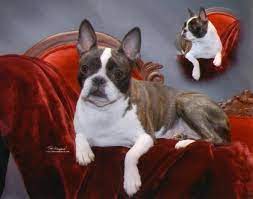 Achates Bostons have beautiful Boston Terrier Puppies for sale in Wisconsin. They have been breeding Boston Terriers for almost two decades in Green Bay, Wisconsin.
They are very particular about their breeding methods to ensure the puppies' health. Before breeding occurs, they have their breeding dogs' health tested for unwanted genes that are common in Boston Terries.
As a result, their dogs are cleared of eye diseases, hearing deficiencies, and knee cap deformities. In addition, the breeding stock is OFA and CHIC certified. After the puppies are born, they are raised in a home that focuses on socialization to ensure quality puppies.
The puppies Achates Boston produces are genetically healthy, well-tempered, and intelligent. Interested buyers need to answer an in-depth questionnaire and then may be passed onto an interview. This ensures Achates Bostons that their puppies are going to a qualified home.
Achates Bostons Details
3. Grey Oaks Boxers
Grey Oaks Boxers specialize in both breeding Boxers and Boston Terriers. They are experts in breeding both breeds to high-quality standards. Moreover, they have been breeding healthy, purebred Boston Terriers for more than 30 years in Friendship, Wisconsin.
They have a reputation for their careful, planned breeding techniques that create top-quality Boston Terrier puppies. In addition, the Grey Oaks Boxers breeding stock has been genetically tested and vetted for unwanted predispositions.
They are also analyzed and tested for health issues before each breeding season. They aim to produce intelligent, fun-loving, loyal dogs in every litter. All puppies receive daily hands-on socialization from birth until they leave our kennel with their new family.
To ensure that you will have a healthy and happy puppy, the puppy's health is analyzed, and genetic testing is completed. In addition, before you pick up your new furry friend, they will be dewormed, vaccinated, and de-clawed.
Grey Oaks Boxers Details
4. Gorgeous Boston Terrier Puppies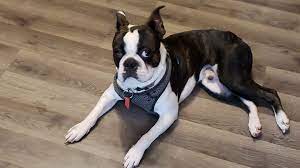 If you're looking for beautiful Boston Terrier puppies for sale in Wisconsin, you don't need to keep searching any longer. Gorgeous Boston Terrier Puppies has been in the business of breeding intelligent, healthy, and charismatic Boston Terrier puppies for two decades.
Gorgeous Boston Terrier Puppies' prime focus is to ensure that their puppies are in excellent health condition. They even back up their high breeding standards for up to five years with a health guarantee against organ defects or failure, knee dysplasia, and hip dysplasia.
The breeding stock is genetically tested and certified by OFA to ensure healthy puppies. In addition, all puppies go through a health check before arrival in their new home. Gorgeous Boston Terrier Puppies are trusted by many to breed wonderful Boston Terrier puppies that will make the perfect additions to your home.
Gorgeous Boston Terrier Puppies Details
5. Melissa Paremski Boston Terrier Breeder
Although it may raise your eyebrows to think about buying from a home breeder instead of a breeding business, it shouldn't. Some home breeders are just as responsible and well-rounded as businesses.
Melissa Paremski is an example of being a responsible Boston Terrier breeder dedicated to breeding healthy puppies. She carries out just as many, if not more, tests on her breeding stock and puppies than some of the other breeders on our list.
For example, she tests her breeding dogs for hip dysplasia, elbow dysplasia, eye examination, cardiac evaluation, patellar luxation, and other genetic tests. These tests will make sure that no unwanted predispositions or characteristics of the puppies will put them in harm's way.
She is dedicated to responsible practices for breeding, training, and rehoming puppies. Interested buyers have to go through questionnaires and interviews before they are considered to be able to adopt one of their puppies. In addition, all puppies will have their health checked, vaccinations, and dewormed.
Melissa Paremski Boston Terrier Breeder Details
6. Rosewood Kennels
Last on the list of Boston Terrier breeders in Wisconsin is Rosewood Kennels. This breeder's goal is to produce puppies using a high-standard breeding method. Upholding their ethics and goal, The Rosewood Kennels creates Boston Terrier puppies that are intelligent, gentle, well-tempered, and healthy.
They have a high reputation in Wisconsin for having a high-quality environment for breeding and raising puppies. Their Boston Terrier puppies are always from AKC Registered breeding stock. In addition, new owners can expect to have an aesthetically pleasing puppy.
They come from a long line of champions in their pedigree. Therefore, they have the potential to be of show quality. Rosewood Kennels take their puppy's health seriously. The breeding stock is OFA tested and certified for dysplasias, eye examination, and other genetic tests.
In addition,  before the puppies are sent to their new owners, they will have their vaccinations, dewormed, micro-chipped, vet checked with a health certificate and a health guarantee. You can guarantee you will find a new furry friend at Rosewood Kennels that will be high-quality Boston Terrier puppies in Wisconsin.
Rosewood Kennels Details
How to Choose a Boston Terrier Breeder in Wisconsin
When searching for Boston Terriers puppies in Wisconsin, you must ensure that the breeder is reputable. Taking steps to ensure the breeder is up to standard will help prevent your puppy from having future health problems.
The following are some things you should look out for when choosing a Boston Terrier breeder in Wisconsin:
The breeder should have a health check on the breeding stock to test for genetic issues.
Breeders should only breed healthy dogs.
Puppies should have their vaccinations, be dewormed, and checked their health by a Veterinarian.
Communication with buyers should be quick and straightforward.
Breeders should ask buyers questions to determine suitability for puppies' wellbeing.
Puppies should only be rehomed after they are eight weeks old.
Where Do You Find a Labrador Breeder in Wisconsin?
In the above list, we have taken the time out to search for the best Boston Terrier puppies for sale in Wisconsin. The breeders outlined have been vetted to produce outstanding, healthy, and good-looking puppies. They are held to high breeding standards by the boards that they are certified through and are reputable around the state.
You can guarantee that we did our due diligence by choosing these breeders. There are no backyard breeders or puppy mills included in this list. Only ethical breeders have the breed's and customer's best interest in mind.
Related: Boston Terrier Corgi Mix Guide.
Conclusion For The "Best Boston Terrier Breeders in Wisconsin"
Boston Terrier is a breed you will not regret adding to your family. They can be anything from a cuddly lap dog to an energetic walking buddy. When chosen from an ethical breeder, they are intelligent and fun-loving. It is an essential step to research breeders in your area so you can guarantee that they follow ethical breeding practices.
In addition, you need to feel comfortable with the breeder and support their methods. Without doing your due diligence in finding a great breeder beforehand, it could cause your puppy problems down the line.
In addition, you never would want to support breeders that are not keeping the puppy's interests in mind when breeding. There are plenty of wonderful Boston Terrier Breeders in Wisconsin. However, it would be best to find the right breeder for you.
When you choose from the list of five breeders, you can be assured that you will receive a healthy and happy puppy. In every step of the process, you can tell that the breeders listed above want the best for their puppies.
Every stage is completed, from checking the breeding stocks' health to interviewing adoption candidates, with the puppies' health being the top priority. When purchased through a reputable breeder, your puppy will live a loving and happy life.
For more guides similar to this list of Boston Terrier breeders in Wisconsin, you can check out:
Before you bring home a Boston Terrier puppy from a breeder in Wisconsin, you can learn more about the breed by watching "10 Boston Terrier Dog Training Tips" down below: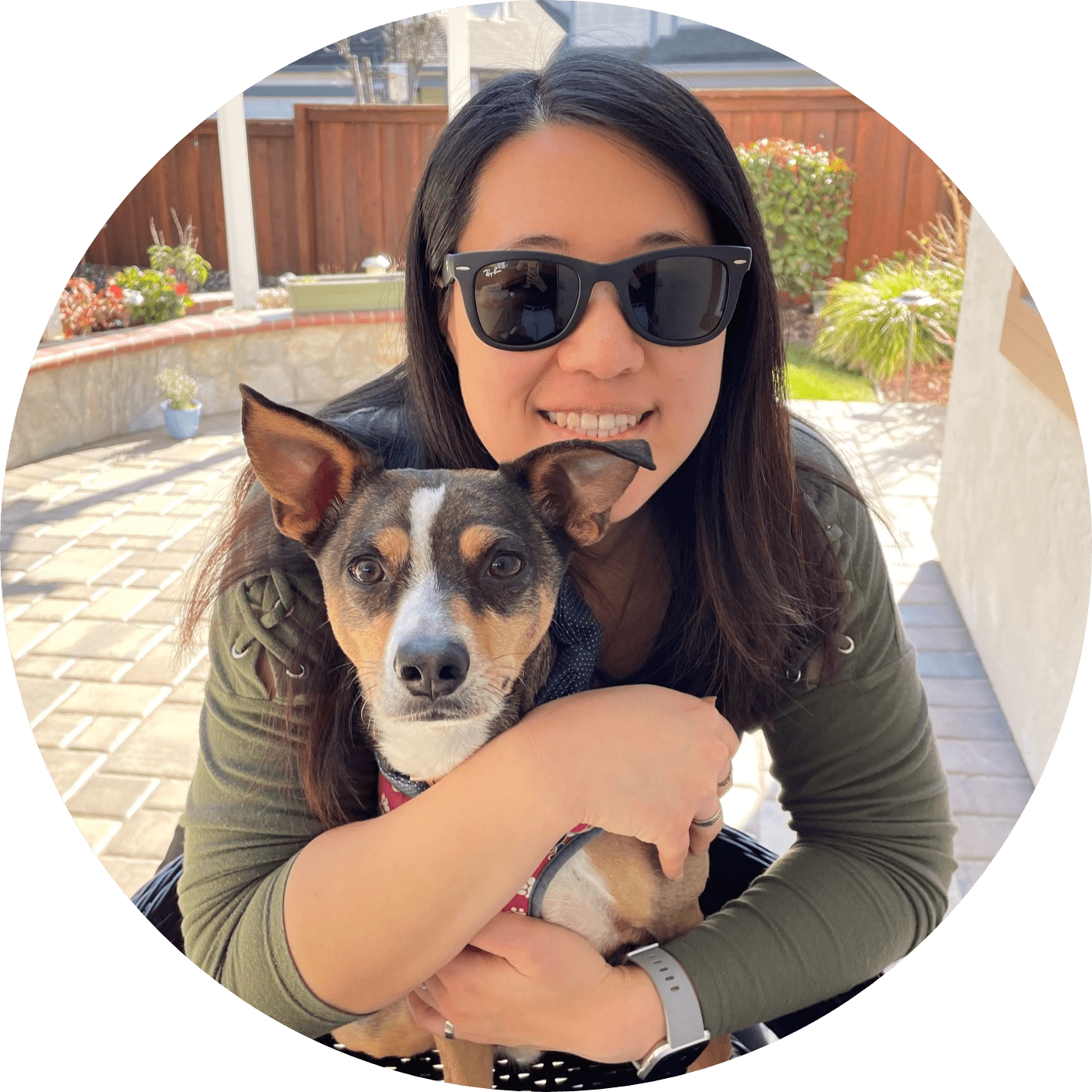 Dr. Sabrina Kong graduated from the Royal Veterinary College in England in 2016 and has been working at a small animal clinic in Northern California since then. She grew up in the Bay Area and got her bachelor's degree from Cal Poly San Luis Obispo. She also became a Certified Canine Rehabilitation Practitioner through a program at the University of Tennessee.
When she isn't in the clinic taking care of her four-legged patients, she enjoys traveling and trying new foods with her friends and her three-legged dog, Apollo. She adopted Apollo from her clinic when he was a puppy with numerous health issues. Dr. Kong truly cares about taking care of animals.