If you're searching for Boston Terriers breeders in Minnesota, then you've come to the right place. Puppy kisses and the adorable tuxedo markings of a Boston Terrier are likely to steal your heart, but when it comes to finding the perfect puppy, where do you start?
Pet stores often turn to puppy mill breeders, where the puppies' health is not the priority. Finding a reputable breeder helps to ensure a healthy puppy without genetic complications.
But finding a good breeder offers so many more benefits throughout your puppy's life. Here we offer a glimpse into the Boston Terrier breed, the importance of quality breeders, and some of the top Boston Terrier breeders in Minnesota and the surrounding areas.
Before scrolling down this list of Boston Terrier breeders in Minnesota, check out these recommendations: Best Miniature Schnauzer Breeders in Minnesota and Best Boxer Breeders in Minnesota.
Understanding the Boston Terrier
When you look at the history of most dog breeds, you find they originated in Europe of other countries. However, the Boston Terrier is one of the few breeds that originated in the United States.
In 1865, wealthy dog owners bred the English Terrier and a Bulldog, creating the first Boston Terrier, Hooper's Judge. These adorable dogs are intelligent and sassy but devoted to their family.
While originally bred to be fighting dogs, today, these gentle and affectionate dogs with unique tuxedo markings make them the perfect family companion.
They average between 10 and 25 pounds and stand between 15 and 17 inches tall. While they are very versatile dogs, they can be prone to allergies and do not tolerate extreme heat well. They would rather curl up in the air conditioning if given a chance.
Boston Terrier Mention: Dog Breeds That Can Be Left Alone For 8 Hours.
Reasons Why a Reputable Boston Terrier Breeder in Minnesota Makes a Difference
Finding a new puppy is exciting. Who doesn't like sitting in the middle of a litter of puppies getting covered in puppy kisses? While it is easy for these adorable puppies to pull you in, finding the right puppy starts with finding the right breeder.
With so many people breeding dogs to make a quick buck, the health and genetics of puppies are at risk. A reputable breeder puts the healthy and genetic line of their dogs first, helping to ensure you have a healthy, happy puppy.
But finding a reputable breeder isn't just about the health of the puppy. Reputable breeders know their breeds inside and out and can provide you with a wealth of information throughout the life of your puppy.
When searching for a Boston Terrier breeder, you want to find someone you connect with. Meet with the breeder in person and see where the dogs are raised and how they are raised.
Do they live in kennels, or are they a part of the family? Ask to see the breeding parents. Meeting them will give you a good idea of what the puppies will look like and what their temperament will be.
Most importantly, ask about how they ensure the health of the puppies. For example, will they provide you with an OFA or CERF health certificate? Do they offer a health guarantee that covers genetic and congenital conditions?
Boston Terrier Puppies For Sale in Minnesota
Finding the right Boston Terrier in Minnesota can take time, and do not get discouraged if you don't find your perfect canine companion right away.
While Boston Terrier breeders are not abundant in Minnesota, we have compiled this list of the top breeders in Minnesota and the neighboring states and a nationwide alternative.
Boston Terrier Product Recommendations: Best Soft Dry Dog Foods and Best Dog Treat-Dispensing Cameras.
1. PuppySpot's Boston Terriers for Minnesota
If you can still find the perfect puppy through local breeders, PuppySpot offers an alternative option. They are an online breeder marketplace where you can see available Boston Terriers for adoption. But have no worries.
You won't find puppy mill puppies here. PuppySpot screens all breeders, and they provide you with a 10-year health guarantee against congenital and genetic conditions.
It doesn't matter where you are located. Once you find the perfect puppy for you, PuppySpot has a team of travel specialists and will work with you to have your puppy delivered right to your door.
PuppySpot Details
2. Lucky K Boston Terriers
Lucky K Boston Terriers is a part of the Lucky K Ranch in Red Lake, Minnesota, breed Morgan Horses, and Boston Terriers. They have a strong love and passion for the Boston Terrier breed and strive to provide high-quality AKC registered and well-socialized Boston Terriers for great family additions.
The owner is a veterinary technician that has been breeding Boston Terriers for over five years. All their dogs live in the house with the family, and they strive to provide well-socialized, family dogs that still have that beautiful classic look.
They are open to meet and greet so you can get to know the dogs and are always available to answer all your questions. While their website focuses more on their horse breeding program, they have a wonderful Facebook page with lots of new puppy pictures.
Lucky K Boston Terriers Details
3. Matthew Zane's Boston Terriers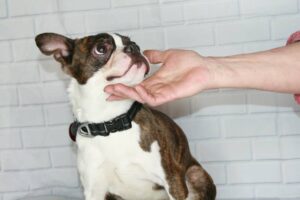 Located in the Great Plains of South Dakota, Matthew Zane's Boston Terriers is a small family-owned breeder that started after they fell in love with the breed when they got their autistic son, his puppy, Beans.
Their breeding program focuses on fawn and dilute-colored Boston Terriers, but they occasionally have traditional colored puppies. All puppies are vet-checked, have age-appropriate vaccinations and deworming, as well as microchips.
Every puppy goes home with a package that includes puppy food, vaccination folder, AKC registration application, health record, health certificate, blanket, toys, treats, and more. Puppy deposits are $500, with the final purchase price being between $2,000 and $2,500.
Matthew Zane's Boston Terriers Details
4. My Boston Babies
My Boston Babies is a small family-owned kennel in Charles City, Iowa, believes all puppies are a big part of their family. All their puppies are raised in their home and handled from the minute they are born.
They are well-socialized with children and other animals. They have been breeding and raising Boston Terrier for over twenty years, and all their breeding dogs undergo genetic testing to ensure their puppies are healthy and happy.
They are a hands-on breeder that is there to help you through every stage of your new puppy's development, and they say they are there 24/7 if you have questions or need help.
They are inspected twice a year by the State of Iowa, and their vet, and they have a 100% perfect record with both. In addition, all their puppies come with registration papers, vet records, vaccination and deworming record, and lifetime support from them.
My Boston Babies Details
5. Denning Farms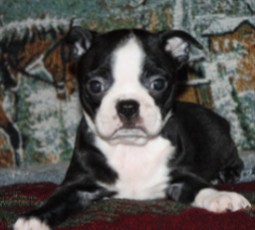 Last on the list of the best Boston Terrier breeders in Minnesota is "Denning Farms." Denning Farms is a small family breeder located in Houghton, Iowa. They specialize in small breed dogs, including Boston Terriers, Maltipoos, Cavachons, Cavaliers, Teddybears, Yorkiepoos, Cockapoos, and Puggles.
They are a USDA licensed dog breeder and are members of the Iowa Pet Breeders Association and the Pet Professionals of Southeast Iowa. They are located on a large farm, and all the puppies are a part of their family, raised with both adults and children. They provide additional support as your puppies grow and are available to answer all your questions.
Denning Farms Details
Conclusion For The "Best Boston Terrier Breeders in Minnesota"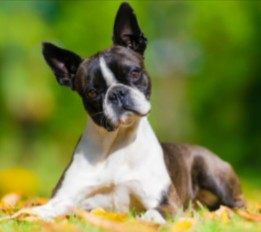 At times, it can be challenging to find a suitable Boston Terrier breeder in Minnesota. We hope this list compiled by our team at We Love Doodles will help your journey to find a companion easier.
For more articles with mentions of the Boston Terrier, you can check out:
You can learn how to train your Boston Terrier by watching "10 Boston Terrier Dog Training Tips" down below: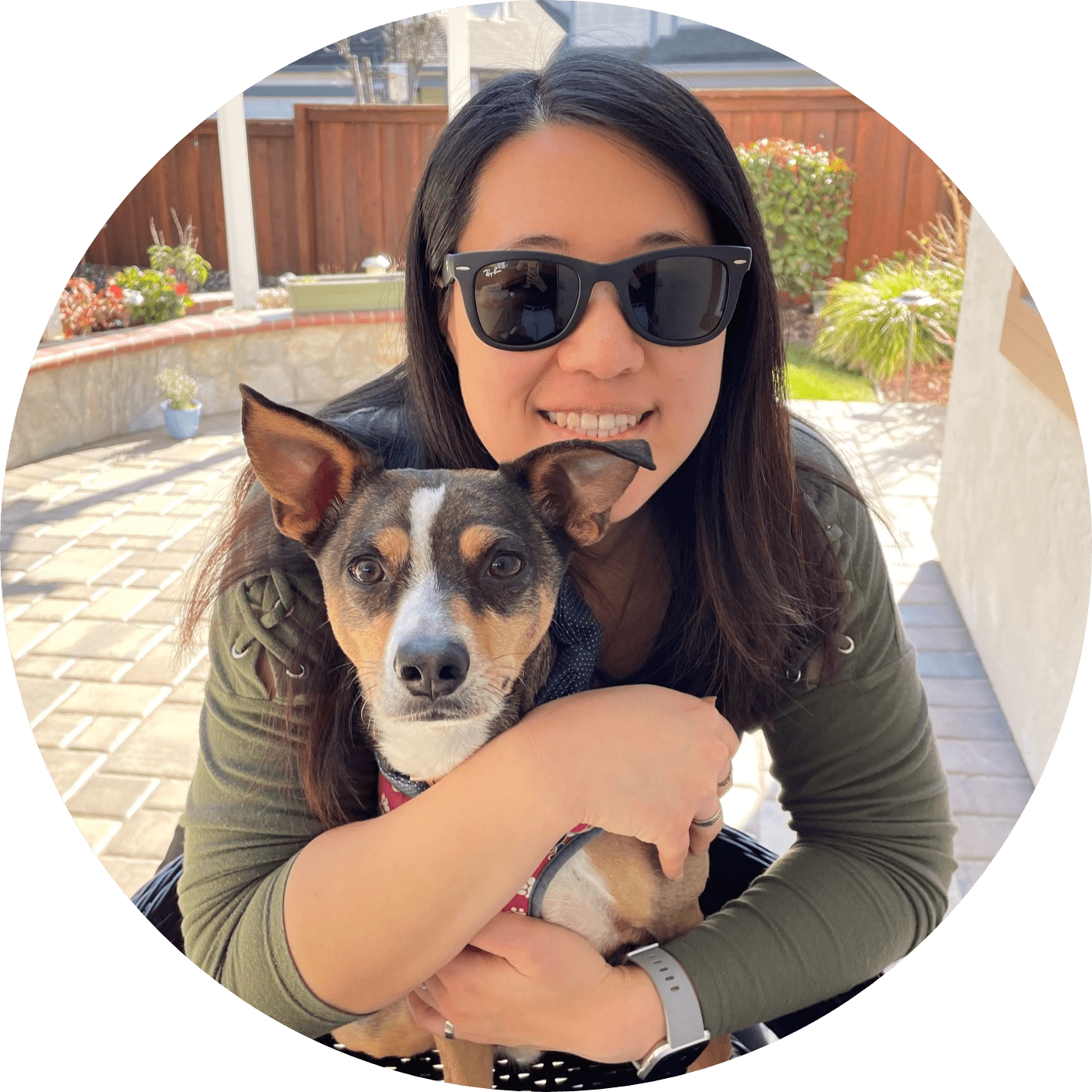 Dr. Sabrina Kong graduated from the Royal Veterinary College in England in 2016 and has been working at a small animal clinic in Northern California since then. She grew up in the Bay Area and got her bachelor's degree from Cal Poly San Luis Obispo. She also became a Certified Canine Rehabilitation Practitioner through a program at the University of Tennessee.
When she isn't in the clinic taking care of her four-legged patients, she enjoys traveling and trying new foods with her friends and her three-legged dog, Apollo. She adopted Apollo from her clinic when he was a puppy with numerous health issues. Dr. Kong truly cares about taking care of animals.