Here's what you need to know if you're searching for breeders with Bichon Frise puppies in California for sale. The adorable Bichon Frise puppy is no stranger to the spotlight; they have been loved and pampered by many different people for decades.
These white powder puffs are natural-born entertainers who enjoy amusing their families. In addition to that, Bichon Frise puppies are energetic, mischievous, and insatiably curious companions. And just by looking at them, one would easily fall in love.
But as tempting as it is to look at them and go crazy, finding reliable and good-quality Bichon Frise puppy breeders in California is an uphill battle. There are, after all, a bucket full of breeders out there, and getting your hands on the right one can be tricky. Thankfully, we're here to put that hassle to rest.
Before you scroll down this list of breeders with Bichon Frise puppies in California for sale, you can check out these other recommendations from our team at We Love Doodles: Best Double Doodle Breeders in California and Best Sheltie Breeders in California.
Bichon Frise Breeders in California
Here, we'll be giving you a rundown of all the best Bichon Frise breeders in California and some insight into how to pick the right breeder. Let's begin.
Bichon Frise Product Recommendations: Best Whitening Shampoos For Dogs and Best Dog Crate Alternatives.
1. PuppySpot's Bichon Frise Puppies For California
PuppySpot is the best place online to find a quality Bichon Frise breeder from California. With over 200,000 puppies sold so far and 10,000 5-star reviews from verified buyers, their screening process is the best in the United States. It includes over 100 criteria that less than 10% of breeders live up to.
They also have partnerships with the American Kennel Club and Humane Society to guarantee no puppy mills, backyard breeders, or scammers. PuppySpot takes excellent care of their pups, providing a nose-to-tail health check before sending them home to you and a 10-year health warranty.
They don't do waitlists, and their easy-to-use website scores an A+ on Better Business Bureau. They also only list puppies for sale born already, so you know exactly what you're getting when you make a purchase, and they even deliver everywhere in the United States via their private airline.
PuppySpot Details
2. California Bichons
California Bichons is dedicated to the upbringing of beautiful, lovable, energetic, and healthy AKC Bichon Frise puppies on twelve wooded acres in the Sierra Nevada Mountains. Their puppies are socially conditioned with children and adults of all ages, and they are all lavishly loved and hugged.
They are also familiar with everyday noises and domestic activity because they were raised in the owner's home. Their puppies enjoy running around on the grass and soaking up sun rays. These breeders are recognized as AKC "Bred-with-Heart" for their commitment to health testing.
This achievement ensures that their Bichons are free of the hereditary defects identified by OFA as the most common in Bichons. All Bichons have their eyes, patellas, and hips (after age 2). OFA health tested and certified, the recommended health tests for Bichons.
Their puppies' health is also ensured by good hygiene, nutrition, regular vaccinations, and deworming. Before being placed in their new homes, their veterinarian thoroughly examines all of their puppies. To find out more information about the California Bichons, check out the following details:
California Bichons Details
3. Culmore Canines Bichons
Located in Windsor, California, Culmore Canines Bichons raises Bichon Frise puppies with passion and love. Matthew, Einstein, Patricia, and Gisella Culmore are the owners of this sweet-little breeding home.
They fell in love with this beautiful breed of dogs after decades of sharing their home with Poodles, Maltese, and their very first Bichon, Sparkyles, whom they took on in 1987, and felt they needed to hand-raise them in an incredible location and share the wonderful experience of dog companionship with others.
They have chosen all of their dogs with the highest pedigree standards. They are regularly checked for elbow, hip, eye, knee, and teeth cleaning and regular examinations. These breeders believe that keeping dogs active will help them live a long and happy life.
Their puppies are also given premium-quality formulas, which help them become sturdy and lean with athletes' bodies and excellent dispositions. To find out more information about the Culmore Canines Bichons, check out the following details.
Culmore Canines Bichons Details
4. Sasikay Bichon Frise
If you are looking for the best Bichon Frise puppies for sale in California with a background in competing with other dogs on various shows, the Sasikay Bichon Frise breeding home is for you. The Sasikay Bichon Frise puppy breeders have been breeding Bichon Frise dogs for the past twenty-five years.
They have produced numerous champions and currently have several dogs in the show ring from their breeding. What's more, their puppies typically leave the house between the ages of 10 and 12 weeks. They examine them at eight weeks of age to determine which puppies will be "potential show" dogs and "pets."
They use the term "possible show puppies" because it is impossible to guarantee that a puppy will grow up to be show quality at this young age. "Show" dogs are sold under a strict agreement that requires them to be shown to their competition either by the owner or by them before being used for breeding.
They co-own them as long as they are unaltered and used for breeding after winning their championship. When these breeders sell a puppy as a "potential show dog," they commit to assisting the new owners in learning how to care for the coat and train the dog for shows. If the owners live reasonably close to them, they will show their dogs or encourage them to handle their own.
These breeders also encourage them to place their dogs with a professional handler when appropriate and assist them in any way they can. Lastly, they provide prospective owners with information on how to care for and train their Bichon puppy and ongoing "technical support" for the duration of the dog's life. To find out more information about the Sasikay Bichon Frise, check out the following details.
Sasikay Bichon Frise Details
5. Premier NorCal Pups
From selecting the best breeder partnerships to teaching their clients how to settle their puppy into their new home properly, the Premier NoCal Pups have you covered. These breeders strive to provide the best puppy adoption experience in the country. They value and celebrate the positive impact their puppies can have on people's lives.
They understand that, like people, the most critical time in a puppy's life begins at birth. It is essential to provide a safe, natural, comfortable, and healthy environment for the nursing mother and her baby. Only the best breeders in the country can provide the best quality of life.
And the Premier Pups are the best breeders for Bichon Frise puppies for sale in California as they collaborate closely with every agency involved in puppy rearing. They spend consistent on-site time with their chosen breeders and confidently state that their puppies come from loving homes. They directly take un-staged, unedited, and only authentic scenes at their breeder locations. To find out more information about the Premier NorCal Pups, check out the following details.
Premier NorCal Pups Details
6. Cornerstone Kennels
Last on the list of the best breeders with Bichon Frise puppies in California for sale is "Cornerstone Kennels." Cornerstone Kennels is located in Northern California's Sacramento Valley. Cornerstone has been dedicated to raising healthy, happy AKC Bichon Frise puppies in California for people to love as members of their families since 1985.
They specialize in the Bichon family of dogs, which they consider among the best of all breeds. These guys aim to produce puppies that complement their breed by carefully selecting their parent dogs. They can make the critical decisions required for such assortment by keeping their conformation and nature standards in mind as some of their top priorities and pre-breeding health screening.
The Cornerstone Kennels have a small kennel with a huge, pleasant interior that is nicely cooled and heated for their dogs. Their puppies are born and raised in their home, interacting with family and friends. They have had all of their shots and wormings, a little training, and a lot of love. They are confident that their puppies will be a welcome addition to any family and offer a written guarantee. To find out more information about the Premier NorCal Pups, check out the following details.
Cornerstone Kennels Details
How to Choose a Bichon Frise Breeder in California
If you've decided to purchase a Bichon Frise puppy from a dog breeder, you'll want to ensure that the puppy is happy and healthy and not unknowingly funding the horrible puppy mill trade. Here are some helpful hints for determining whether you're buying from a responsible breeder or one whose only concern is profit:
Please inquire about your prospective puppy's parents: First off, remember that puppies can inherit genetic and behavioral traits from their parents. Hence, meeting the parents of your future puppy is essential before making a decision. This will allow you to observe how the parents interact with you and their offspring and give you an idea of how the puppies will look when they grow up.
Prepare a list of questions to ask a breeder: Are they officially registered? Do they provide a guarantee against genetic flaws? How do they keep breeding defects to a minimum? What paperwork do they have to prove their ancestry? Do your research first, and then ask the most important questions. If the breeder is registered, you are more likely to get a well-conditioned, healthy puppy with pure bloodlines. While most breeders adore dogs, those who are only interested in making money will frequently breed and keep their dogs in deplorable and inhumane conditions.
Visit the breeder: A visit to each breeder is therefore strongly recommended. You should also ensure that the dogs and puppies are kept pristine, comfortable, and secure. Otherwise, you risk paying more than you bargained for in unanticipated vet bills.
Conclusion For "Bichon Frise Puppies in California"
The Bichon Frise puppies are among the most popular breeds due to their friendly and adorable personalities. However, it can be challenging to find a trustworthy breeder and then determine whether or not they are adhering to health and safe breeding standards.
But the above-said Bichon Frise breeders in California are top-of-the-line and quite supportive when raising and grooming your puppy. Just remember to conduct proper research and pick what's best for you.
For more guides similar to this list of breeders with Bichon Frise puppies in California for sale, you can check out:
Before you bring home a Bichon Frise puppy from a breeder in California, you can learn more about this dog breed by watching "The Ultimate Guide to Caring For a Bichon Frise" down below: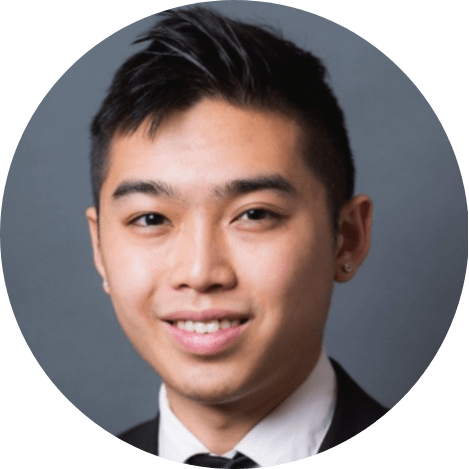 Andy is a full-time animal rescuer and owner of a toy doodle. When he's not saving dogs, Andy is one of our core writers and editors. He has been writing about dogs for over a decade. Andy joined our team because he believes that words are powerful tools that can change a dog's life for the better.
Why Trust We Love Doodles?
At We Love Doodles, we're a team of writers, veterinarians, and puppy trainers that love dogs. Our team of qualified experts researches and provides reliable information on a wide range of dog topics. Our reviews are based on customer feedback, hands-on testing, and in-depth analysis. We are fully transparent and honest to our community of dog owners and future owners.