Here's what you need to know if you're searching for Australian Shepherd breeders in Wisconsin. If you're in the state and have been dreaming of the day, you can adopt an Australian Shepherd of your very own; then this article will bring you one step closer to that dream.
There are a lot of Australian Shepherd breeders in the area, but we took the time to research the very best of them to put on this list for you. Australian Shepherds are amazing dogs bred to herd livestock, and they retain their work-oriented instincts to this day.
This breed is incredibly intelligent and friendly, which makes them wonderful family companions. Australian Shepherds have a lot of energy and need plenty of time and space to run and play. They're very easy to train thanks to their high intelligence, and they're known for being very protective of their family members.
Before scrolling down this list of Australian Shepherd breeders in Wisconsin, check out these other recommendations from our team at We Love Doodles: Best Corgi Breeders in Wisconsin and Best French Bulldog Breeders in Wisconsin.
Australian Shepherd Puppies For Sale in Wisconsin
We know how confusing it can be to find the perfect Australian Shepherd breeder for your needs, so we decided to make it easier for you. We did all the research and made sure only to include the best Australian Shepherd breeders in Wisconsin.
Australian Shepherd Product Recommendations: Best Dog Soccer Ball and Best Plush Dog Toys.
1. PuppySpot's Australian Shepherds For Wisconsin
Since you're searching for Australian Shepherd breeders in Wisconsin, we recommend checking out PuppySpot's platform. PuppySpot is a marketplace where you can browse for available Australian Shepherd puppies from the comfort of your home in Wisconsin.
All Australian Shepherd breeders on PuppySpot must go through a screening process, so you can rest assured knowing that your dog will be safely shipped to your home. Before you continue searching for an Australian Shepherd puppy for sale in Wisconsin, check out the link to the marketplace below.
PuppySpot Details
2. Driftless Australian Shepherds
This Westby, Wisconsin-based breeder is a great choice to consider for your new Australian Shepherd puppy. Typically this breeder focuses on breeding dogs that will grow between 14"-18". Still, they also offer other sizes occasionally, so be sure to check in with them if you're interested in an Australian Shepherd of a different size.
This breeder gives each puppy a lot of special personal attention from birth. They make sure to expose each puppy to common social and environmental stimuli to ensure that they grow up to be well-rounded and comfortable in any situation. This breeder is constantly working on breeding the next generation of the best Australian Shepherds.
Their website details the science they use to ensure that each litter is top of the line. Each puppy is born in their home and is hand-raised in a family environment. They grow up playing with other animals and children, and all puppies are vaccinated and dewormed before being sent home to each family. Plus, each puppy comes with a one-year health guarantee.
Driftless Australian Shepherds Details
3. Diamond Aire Australian Shepherds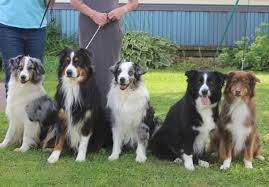 This mother and daughter breeder team is an excellent option for your Australian Shepherd. This breeder is based in Hager City, WI, and they've been breeding Aussies since 1974. This breeder believes in hand raising each puppy in the family home environment to help them grow into well-adjusted and friendly dogs.
Diamond Aire Australian Shepherds also works hard to ensure that they always uphold the code of ethics outlined by the ASCA. When buying a puppy from Diamond Aire Australian Shepherds, you can opt to do so under a pet contract or a breeding and show contract. If you adopt under the pet contract, however, you are legally obligated to have your puppy spayed and neutered, and you are not allowed to breed them.
Diamond Aire Australian Shepherds Details
4. Towerview Kennels
Last on the list of the best Australian Shepherd breeders in Wisconsin is "Towerview Kennels." This Rhinelander-based breeder specializes in breeding miniature Australian Shepherds. Given how cute and cuddly this breed is, the waitlist for these dogs is long, and the puppies go quickly, so if you're interested, be sure to sign up on their waitlist.
This breeder is excellent, and they have plenty of positive reviews from customers to prove it. In addition to breeding Mini Australian Shepherds, they also breed Aussiedoodles, a designer crossbreed between the Standard Poodle and the Australian Shepherd.
Each adopted puppy comes with a starter pack and will come to you with their tails docked and their dew claws removed. They also have their first round of vaccinations and have been dewormed.
Towerview Kennels Details
Australian Shepherd Puppies in Wisconsin
When you're deciding to bring home your first Australian Shepherd puppy, it can be unclear to figure out where to begin your search. In many cases, you can find beautiful purebred dogs at animal shelters and breed-specific rescues, which is true for Australian Shepherds.
That being said, it is pretty rare to find a puppy from places like that, which is why many people opt to purchase one from a certified breeder. Breeders are more expensive than shelters, but their puppies are very high quality.
You should never consider buying an Australian Shepherd puppy (or any puppy) from a backyard breeder or a puppy mill, though, as these places are known for being abusive towards animals. Additionally, breeders are the only place where you can get a puppy that is health certified.
This is because most breeders have to adhere to a set of breeding practices, but they also specifically breed for the healthiest dogs possible. Most puppies purchased from breeders even come with a health guarantee.
So, while purchasing from a breeder will certainly cost a lot more upfront, it will likely save you thousands of dollars in the long run. This is because breeder puppies are health certified and therefore less likely to develop expensive health problems down the line.
How to Choose an Australian Shepherd Breeder in Wisconsin
There are many things to consider when choosing the best Australian Shepherd breeder in Wisconsin. On this list, we made sure only to include the best of the best, but you should still take some time to research each of these breeders on your own. If you're new to the process of vetting breeders yourself, here are a few crucial tips to look out for when conducting your research.
The breeder should be incredibly knowledgable about the breed and should be able to provide breed-specific insights on health concerns, best practices for training and raising, and anything else that can help you raise your pup in the best possible way.
The breeder should be very picky about who they let adopt their puppies— expect a background check and many personal questions.
Puppies should never be allowed to go to their new homes before they reach eight weeks.
The breeder should have open communication channels throughout the adoption process and once the puppy has been adopted.
The breeder should be willing and able to answer any of your questions about the breed, the adoption process, and what to expect when introducing your puppy to its new home.
The breeder should emphasize exceptional care practices when caring for each puppy.
This list is just the beginning of things to consider, but the important thing to remember is that you should trust your instincts. Good breeders will prioritize the health and well-being of their puppies, but they'll also be incredibly knowledgable and loving towards each dog and puppy in their care.
Also, remember that it's always ok to ask many questions. You don't have to have extensive experience raising Australian Shepherds to adopt from a breeder— they want to make sure their puppies are going to a good home that will prioritize the puppy's health.
Related: Teacup Australian Shepherd Guide.
Where to Find an Australian Shepherd Breeder in Wisconsin?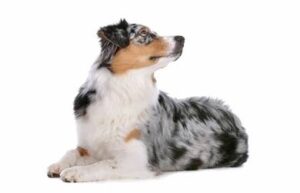 This list is an excellent starting place for where to look to find the best Australian Shepherd Breeder in Wisconsin. We took a lot of time to look into each breeder carefully, and we only included breeders who had great business practices and demonstrated how much they cared for their puppies. When conducting this list, we made sure never to include any puppy mills or backyard breeders, as we firmly oppose those businesses.
Conclusion For The "Best Australian Shepherd Breeders in Wisconsin"
There are a lot of great Australian Shepherd breeders in and around Wisconsin, and we know that this can search for the best breeder a bit confusing. That's why we decided to simplify the process for you and do the research ourselves. All Australian Shepherd breeders on this list are wonderful, and we fully support them.
Australian Shepherds truly are amazing dogs, and they make excellent companions for individuals or families. These pups love to run and play and are very work-minded, meaning they love to be given jobs to do.
Purchasing from a breeder may seem expensive in terms of upfront costs, but in the long run, the health guarantee that these puppies come with can end up saving you thousands of dollars in medical costs. We hope you found this list helpful, and we wish you luck on your search for your very own Australian Shepherd puppy.
For more guides similar to this list of Australian Shepherd Breeders in Wisconsin, you can check out:
Before bringing home an Australian Shepherd from a breeder in Wisconsin, you can learn more about the breed by watching "What to do With a New Australian Shepherd Puppy" down below: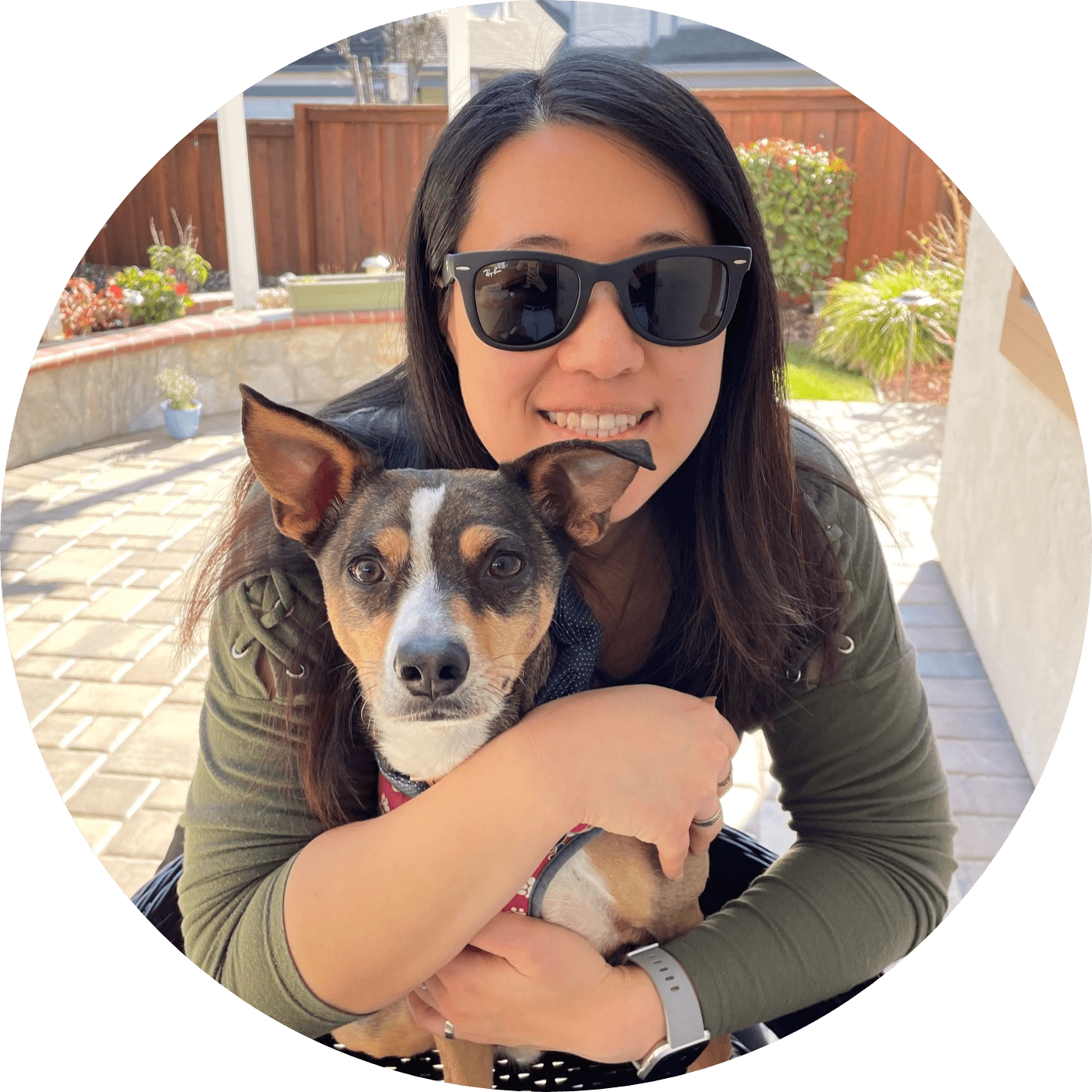 Dr. Sabrina Kong graduated from the Royal Veterinary College in England in 2016 and has been working at a small animal clinic in Northern California since then. She grew up in the Bay Area and got her bachelor's degree from Cal Poly San Luis Obispo. She also became a Certified Canine Rehabilitation Practitioner through a program at the University of Tennessee.
When she isn't in the clinic taking care of her four-legged patients, she enjoys traveling and trying new foods with her friends and her three-legged dog, Apollo. She adopted Apollo from her clinic when he was a puppy with numerous health issues. Dr. Kong truly cares about taking care of animals.