If you're trying to find the best Aussiedoodle breeders in New York, then you've come to the right place. The Aussiedoodle is a bright, playful, and loyal mix bred by crossing the Australian Shepherd and the Poodle. Also known as Aussiepoo and Aussiepoodle, this designer dog thrives in homes that can provide lots of attention and exercise. They are kid-friendly, but you may have to worry about drooling. If this is the dog for you, your next step should be finding a reputable breeder.
Before scrolling down this list of best Aussiedoodle breeders in New York, check out these similar breeds: Best Golden Retriever Breeders in New York and Best Sheepadoodle Breeders in New York.
Aussiedoodle Puppies For Sale in New York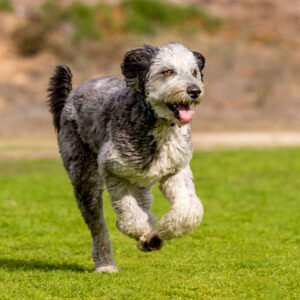 If this is the dog for you, your next step should be finding a reputable breeder. Our team at WeLoveDoodles compiled a list of the best Aussiedoodle breeders in New York for you. Remember to keep an eye out and try to spot any signs of red flags.
Aussiedoodle Product Recommendations: Best Hypoallergenic Dog Foods and Best Dog Litter Box.
Bliss Kennels is the top Aussiedoodle breeder on our list because they have been breeding doodles for over 10 years, have an outstanding reputation, and care about the health and well-being of their puppies. They are located on a large farm in Sussex County, New Jersey, which is only a one-hour drive from New York, where they breed F1 miniature Aussiedoodles. They also recently started having litters of standard-sized Aussiedoodles if you enjoy the larger breed of dog. Their mini Aussiedoodle puppies weird anywhere from 17 to 30 pounds and their standard Aussiedoodle puppies are 35 to 70 pounds.
We really like this breeder because they also don't upcharge for coat color. Some breeders will charge thousands extra for a merle or tri-colored Aussiedoodle puppy. Bliss Kennels is very straightforward and transparent with its pricing. You can pick up puppies at 8 weeks old, and they will be veterinarian-checked and up to date on all vaccinations. Additionally, Bliss Kennels starts potty and crate training their Aussiedoodle puppies to make the transition to your home easier.
We highly recommend that you give Bliss Kennels a call if you're looking for an Aussiedoodle. They actually pick up their phone and are very easy to talk to. All puppies will also come with a health warranty and a lifetime of puppy support.
Bliss Kennels Details
2. The Left Paw
Second on this list of the best Aussiedoodle breeders in New York is "The Left Paw." The Left Paw is known for its excellence when it comes to customer service. They have a massive selection of healthy and happy dogs in their home. This breeder understands that the search for a trustworthy kennel can be daunting. There are many things you will have to consider, such as the puppies' health conditions. However, puppies at The Left Paw get all the necessary vaccinations and physicals. They don't bring dogs from puppy mills, so you can rest assured that you'll get a sound fur buddy here.
This breeder has an open-door policy, so there's no need to worry. They have an affiliated veterinarian, Dr. John Charos, who comes around weekly to check all their dogs. The Left Paw only selects puppies from the most reputable dog breeders around. They have a conducive environment where puppies can interact, play, and just run around. Their puppies do not stay locked up all day. This breeder ensures that all puppies run around and exercise to keep their bodies in shape. If this is the breeder for you, head to their website to purchase your new family member. Then, you can give them a call to ask whatever questions you have.
The Left Paw Details
3. Central Park Puppies
Central Park Puppies is located in Central Park, Yonkers, New York. Health is the top priority for this breeder. They affiliate with expert veterinarians, who often examine all their puppies to ensure they have no health issues. When transporting the puppies from the breeder to the store, they use high-safety-rated vehicles that are well insulated, sanitized, and temperature controlled. At Central Park Puppies, you can rest assured that your puppy is coming from a trustworthy source.
Their breeders offer full transparency while doing their best to match the right puppy with the right owner. Once you make a purchase, they'll provide you with up-to-date medical and vaccination records. In all their dealings, Central Park Puppies is always transparent. Puppies from the breeder come with authentic registration or pedigree papers.
Central Park Puppies Details
4. Vanity Pups Boutique
The breeders at Vanity Pups Boutique only have one goal: to service all their puppies and customers with love and affection. Established in 2005, they continue to produce puppies from well-nurtured environments. This breeder is always ready to welcome you into their home should you want to see their puppies. And if you decide to add one of their family members to your household, they will gladly provide the perfect pal for you.
The Vanity Pups family enjoys talking about their dogs, so feel free to ask them any questions you may have. Vanity Pups Boutique has always been a family-operated breeder to provide New York City with the cutest and healthiest puppies possible. All their dogs come from private Class-A breeders, so there's no need to worry about quality. You can rest assured that you are getting the best.
The love for canines at Vanity Pups is infectious as everyone there have little fur babies. They all care deeply for their dogs, and that's why they ensure to source puppies only from the best breeders that treat their dogs well. Vanity Pups would never purchase a puppy from a puppy mill or kennel that is not up to the USDA standards.
Vanity Pups Boutique Details
5. Puppy Paradise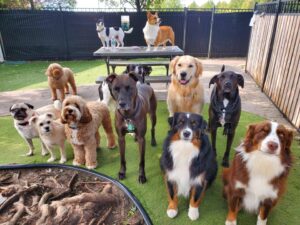 Nestled in Brooklyn, New York, Puppy Paradise is one of the best places to get a healthy Aussiedoodle puppy. They comprise a team of passionate breeders with a deep love for the breed. All the dogs at Puppy Paradise get all the attention and care they deserve. The breeder ensures to select only the healthiest and happiest dogs for breeding. Puppy Paradise is always there to answer questions and provide information about their dogs. You can find information about availability on their website. If this breeder is right for you, feel free to give them a call.
Puppy Paradise Details
6. Luxury Puppies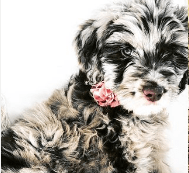 The objective at Luxury Puppies is to place healthy and happy puppies in lovely homes in New York. They also serve places like San Francisco, Dallas, Los Angeles, Washington D.C., and across the United States. This amazing community of dog lovers aims to bring joy into as many homes as possible with their happy fur babies. The health of their puppies is a top priority, and that's why they only select dogs from reputable and licensed breeders. The Luxury Puppies brand offers you transparency in all their dealings with you.
They believe that all dogs should be celebrated, and potential owners deserve to experience confidence and trust. Adopting a new family member is very easy and enjoyable at Luxury Puppies with their screened and vetted network of breeders. They have a personalized approach for catering to people who need a new addition to their families. If you are a breeder looking for the best forever homes for your puppies, you should give them a call. They are always ready to assist whenever you need it.
Luxury Puppies Details
7. Shake A Paw
Last on this list of the best Aussiedoodle breeders in New York is "Shake A Paw." Shake A Paw has two locations on Long Island, New York. They are dedicated to producing some of the healthiest and happiest puppies the state has ever seen. You will find a pervasive and diverse selection of puppies at Shake A Paw. It's a home for many different types of dogs, both purebred and mixed breed. Shake A Paw does the best to ensure that every family that comes to them for a puppy gets one that suits them.
They are also there to provide whatever information you need on raising your puppy. They aim to produce high-quality puppies at very affordable prices. They have a good relationship with many different trustworthy breeders all over the country. With over 30 years of experience, you can rest assured that getting your new family member from Shake A Paw gives you a pal that will stick around for a long time. They love uniting families with their exceptional puppies.
Feel free to contact them and ask whatever questions you have. They are experts, and consultants are always available to provide you with answers and advice. You should also check out their Current Availability page to determine if they currently have Aussie Doodle puppies. On that page, you will see pictures, names, and more information about the available puppies.
Shake A Paw Details
Conclusion For The "Best Aussiedoodle Breeders in New York"
Many people love Aussiedoodles for their intelligence and affectionate nature. If you are among them, you probably want to bring one of these designer dogs home. But first, you must find a reputable and licensed breeder. We have provided you with a list of the best places to get a healthy Aussiedoodle puppy in NYC; use it well.
If this list of Aussiedoodle breeders in New York helped you, then check out these articles:
Learn more about this breed by watching "Aussiedoodle – Top 10 Facts" from Dogs Wiz down below: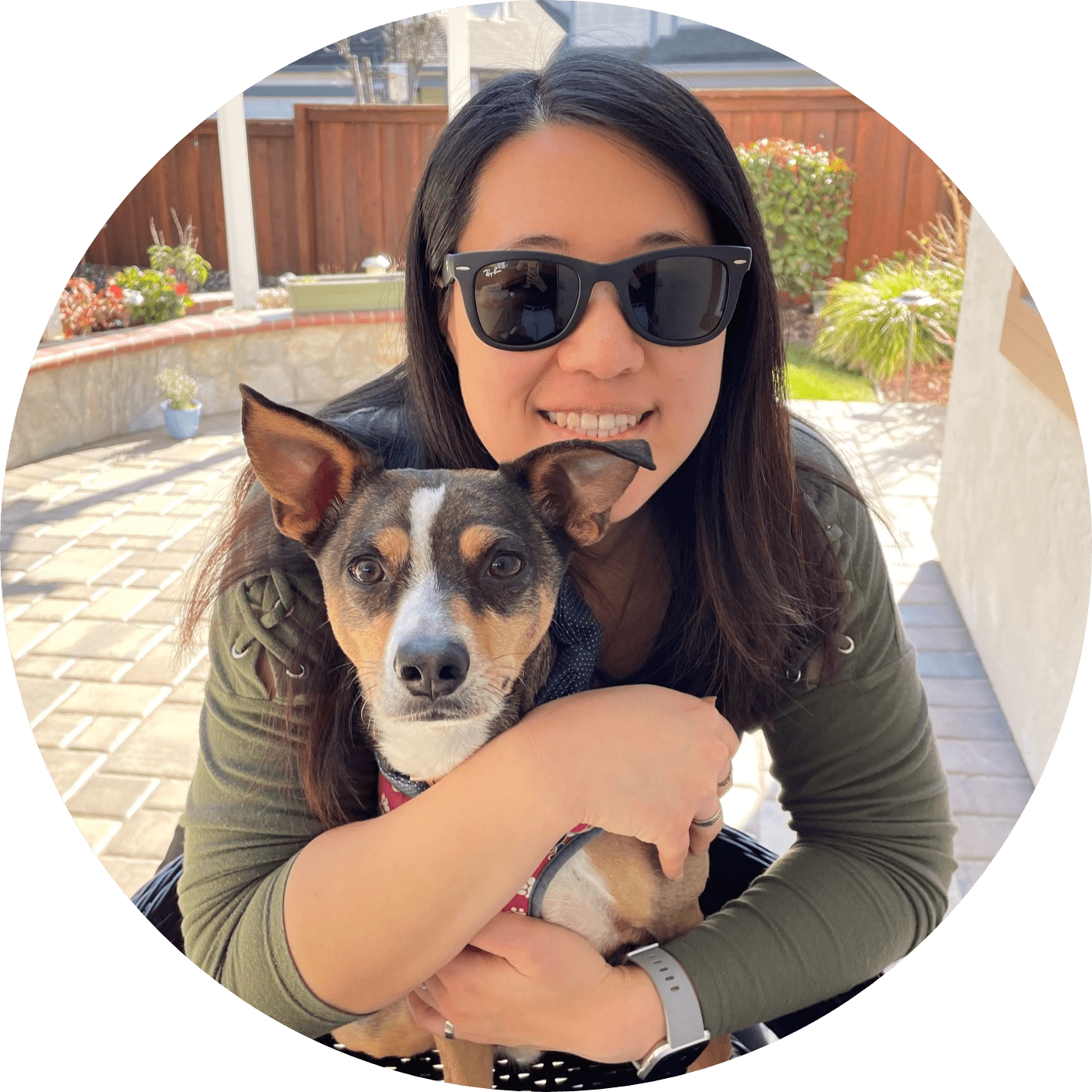 Dr. Sabrina Kong graduated from the Royal Veterinary College in England in 2016 and has been working at a small animal clinic in Northern California since then. She grew up in the Bay Area and got her bachelor's degree from Cal Poly San Luis Obispo. She also became a Certified Canine Rehabilitation Practitioner through a program at the University of Tennessee.
When she isn't in the clinic taking care of her four-legged patients, she enjoys traveling and trying new foods with her friends and her three-legged dog, Apollo. She adopted Apollo from her clinic when he was a puppy with numerous health issues. Dr. Kong truly cares about taking care of animals.