If you're searching for the best Whippet breeders in the United States, then you've come to the right place. The Whippet is an affectionate, playful but calm dog that will make an ideal family pet if you are looking to get one. However, getting your pet from a reliable source clears doubts about future health concerns. Keep reading to find a list of top Whippet breeders in the United States.
Before scrolling down this list of Whippet breeders, we think you might be interested in similar breed recommendations: Best Pointer Breeders in the United States and Best Beauceron Breeders in the United States.
Whippet Puppies For Sale in the United States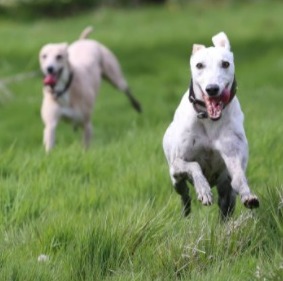 These trustworthy breeders listed below provide an easy adoption process and breed healthy puppies suitable for a family. Check out the breeders closer to you. If you're planning to purchase from unknown Whippet breeders, please do your research before moving forward to spot any potential puppy mills.
You can get started in advance with our dog product recommendations: Best Dog Harness For a Tie Out and Best Flea and Tick Collars For Dogs.
1. Karasar Whippets
First on the list of Whippet breeders in the United States is "Karasar Whippets." At the Karasar Whippets, you have dedicated and responsible breeders proudly supported by AKC. They are located in Saint Petersburg, Florida, with over 50 years of breeding experience. Their dedication to breeding high-quality Whippets has earned them a lot of awards. These top breeders adhere to the club's standard in raising their puppies, and the outcome has made them a place at the top.
They have been featured on the AKC Gazette Facebook page, and their Whippets are top winning show dogs and companions everywhere they get to. This makes them one of the most sorts after and trustworthy Whippet breeders in the United States. Their dogs are breeder owners handled, and their main ambition is to produce artistic perfection in Whippets. This ambition has been their driving force for over 15 generations.
They have been consistent in producing perfect and high-quality Whippets that make an ideal family companion. They start grooming and training their puppies at a very early age to better prepare them to blend into their forever homes. Their Whippets are raised with so much passion and dedication they let go of them in tears. Please find that desired pet at the Karasar Whippets if you stay in Florida, you will be glad you did.
Karasar Whippets Details
2. Windsong Whippets
They believe that the Whippets are the best breed for a beautiful family pet at the Windsong Whippets. Their belief drives the affection and passion with which they raise all of their whippets to fit perfectly into their new homes. Their primary emphasis is on breeding whippets on the sound structure and good health, making them the best family pet and companions they can be. Windsong Whippets is a hobby kennel located in the beautiful and serene Greenbrier Valley of West Virginia.
They are blessed with lots of clean air and open spaces, giving the Whippets opportunity to Sunbath in their kennel and run around. The excellent health care, good food and lots of exercises at the Windsong Whippets contribute to the life span of the dogs. All the whippets at Windsong are raised according to the AKC standard and are AKC registrable. Depending on your choice, they have high-quality AKC Whippets for Lure Coursing, family Pets, and Obedience and Show. Windsong Whippets is the right place to get purebred Whippets perfect for the family addition.
Windsong Whippets Details
3. Sovereign Whippets And Gothic Smooth Fox Terriers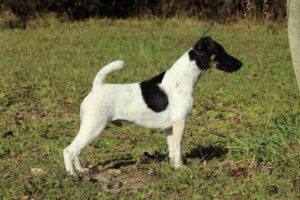 Sovereign Whippets and Gothic Smooth Fox Terriers is located in Sanford, North Carolina, and well known for breeding quality Whippets and Smooth Fox Terriers. These dedicated and responsible breeders are AKC members and have been breeding since 1986. Their goal is to breed beautiful, healthy, and happy dogs that will make the best companion of Whippet lovers. Their whippets are raised in conformation to the American Whippet club standard.
Their breeding program is carefully planned, with temperament at the core of their program. Their Whippets are raised with passion and care, and they want the new owner to carry on with the same. Sovereign Whippets breed for temperament, health, beauty, and athletic ability. Either you are looking for a whippet as a family companion or for a show, Sovereign Whippets have you covered. Contact them through mail or visit their kennel to see that adorable Whippet you desire to adopt.
Sovereign Whippets And Gothic Smooth Fox Terriers Details
4. Nickeroos Whippets
Nickeroos Whippets are proud members of the American Whippet Club and Lone Star Whippet Club. They are also a recognized AKC Breeders of Merit, and they breed in conformation to the club's standards. They are located in Richardson, Texas, and are famous for breeding healthy and high-quality whippets. Their puppies are raised in their home with great passion and love, an excellent step for their puppies to settle well in their forever homes.
Their whippets transcend the love from NickeroosWhippets to their new owners touching their lives in ways no other breed has before. To everyone at Nickeroos Whippets, sharing their whippets with loving families is what they are all about. Before reproducing at the Nickeroos Whippets, all of their adult dogs undergo complete health testing. The test includes OFA eye certifications, OFA advanced echocardiograms, and BAER hearing exams.
BAER hearing and OFA eye exams are also performed on our puppies because of their dedication to raising healthy Whippets. Nickeroos Whippets occasionally breed therapy dogs, performance dogs, and adorable family companions. With the unique personalities and soulful eyes of whippets, Nickeroos Whippets believes Whippets are genuinely the best breed for the family. When your mind is made up about getting a Whippet as a pet, please contact them at the Nickeroos Whippets.
Nickeroos Whippets Details
5. K9 Corral
K9 Corral is located in Windom, Texas, to breed happy, healthy, and well-socialized puppies at their kennel. Their indoor/outdoor facilities were specially designed to provide their puppies with the utmost care, security, and fun. 16 play yards are surrounding their facilities, allowing the dogs to have a safe and enjoyable playtime. K9 Corral is fully licensed with the State of Texas and the USDA, and they raise their breeds according to the club's standard.
They are known for Whippets and Australian Cattle Dog, Border Collie, Italian Greyhound, and Pembroke Welsh Corgi. Their 20 acres of farmland allow their dogs to run around and have a lot of fun. Outside breeding, they offer other services such as day-care, boarding, obedience training, and grooming. There are lots of testimonies from families that have gotten their family pets from K9 Corral. They have been serving North Texas since 2004 and are still very ready when your mind is made up for the new family addition.
K9 Corral Details
6. Disa Whippets
Disa Whippets is located in Georgia, just 45 minutes southeast of Atlanta, United States. They are a club member and a breeder of merit at the AKC, dedicated to raising their dogs according to its standards. They have participated in conformation, lure coursing, and CWA straight racing with their owner-handled Whippets. Here at Disa Whippets, all of their whippets live in their home and are treasured family members.
The passion and affection with which they raise their puppies are what they look forward to seeing in their puppies' forever homes. They constantly strive to combine health, temperament, and type as they plan their breeding activities. Their Whippets are thoroughly health tested for the congenital diseases found in the Whippet breed (heart, eyes, and ears). They are a reputable and trustworthy breeder with the well-being of their litters at the forefront of their minds. You will get the desired Whippet ideal for a family companion at the Disa Whippets.
Disa Whippets Details
7. Phoenix Whippets
Phoenix Whippets pride themselves on providing healthy and happy, conformationally sound, and well-adjusted puppies. Located in Loxahatchee, Florida, Phoenix Whippets are reputable for breeding high-quality Whippets ideal for a family companion. Phoenix Whippets is an AKC member and uses the Puppy Culture program and early neurological stimulation in training their puppies. Phoenix Whippets dogs are members of their family and are raised with great love and affection.
Their dogs are thoroughly health tested, and OFA certified every year to assure they are in perfect health. They provide a Florida State Health Certificate, microchip registered, and age-appropriate vaccines through AKC reunite for all their dogs. Their puppies are raised one litter at a go in their home with lots of love and are well socialized. Getting your Whippet from a trusted and reputable breeder as Phoenix Whippets guarantees a purebred with relatively no health concerns. Get in touch with them today or whenever you are ready for that adorable addition to the family.
Phoenix Whippets Details
8. Wyndham Whippets
Wyndham Whippets have been breeding Whippets for nearly 25 years. They have finished 24 champions, dock diving, having agility, FASTCAT, and obedience stars. Their puppies have great personalities; they are happy and healthy and are greatly loved from birth. Parents' breeds are tested for healthy hearts and eyes before crossed. At the same time, the puppies receive love & care in their home from their birth. Wyndham Whippets commit themselves to the puppies until they leave for their forever home and even after.
They have been breeding for a long time, and their experience has made many people come back for more puppies. They are always ready and happy to help out any questions you may have and clear doubts about your pet. At the Wyndham Whippets, you can be sure of getting a healthy puppy as your new family addition. Wyndham Whippets is AKC proudly supports dedicated and responsible breeders located in Mount Sterling, KY. With them, you are choosing the right breed and getting your pet from the right breeder.
Wyndham Whippets Details
9. Mardel Robeson
Mardel Robeson is located in Arkansas with over 20 years of breeding experience. They are dedicated to breeding healthy dogs following the AKC standards. Their dogs are also their family pets and live in their country home with lots of running and play space. The dogs are well nurtured, well-loved, sleep in their home, and are well-fed. Many testimonies and references from past adoptive parents are proof of their reputation and capability.
Their Whippets socialize well with children, older people, other dogs, and even cats. Mardel Robeson dogs' vaccinations are kept up to date, and they have their dewclaws done. Their relationship with the puppies doesn't end after placement or adoption; they stand behind their puppies for a lifetime. They advise and support new pet owners with ready answers on how to care for their new addition. Their puppies come with a health guarantee and AKC limited registration during placement. They are willing and prepared to take a puppy back in a situation where the new owners can't keep them any longer. Mardel Robeson is a trustworthy breeder you can deal with.
Mardel Robeson Details
10. Wendy's Whippets
Last on the list of the best Whippet breeders in the United States is "Wendy's Whippets." Wendy's Whippets is located in Guthrie, Oklahoma, and breeds high-quality Whippets. Their puppies are well trained, socialized, healthy, and close to potty trained before placements. Their puppies are raised in a natural home setting so that they will adjust to their new home quickly and easily. Both the parents' breeds are highly athletic and very personable, and easy to train.
Their litters are healthy with relatively no health concerns. Wendy's Whippets are always particular about placing their puppies in wonderful homes. Wendy's Whippets is AKC proudly supports dedicated and responsible breeders. They receive excellent references from past owners about the reputation of Wendy's Whippets. When your mind is eventually made up about that Whippet, Wendy's Whippets is ready to receive your request.
Wendy's Whippets Details
Conclusion For The "Best Whippet Breeders in the United States"
Whippets' calm and playful personalities make them one of the best breeds for a family companion, especially one with children. Nevertheless, getting your new pet from a dedicated and responsible breeder is highly important as you are guaranteed a healthy pet. Not only is a healthy puppy guaranteed, but the adoption process is also easier and better with a reliable breeder.
For more articles with mentions of the Whippet dog breed, check out:
To learn more about this unique breed, watch "Whippet Dog Breed Information" from Dog World down below: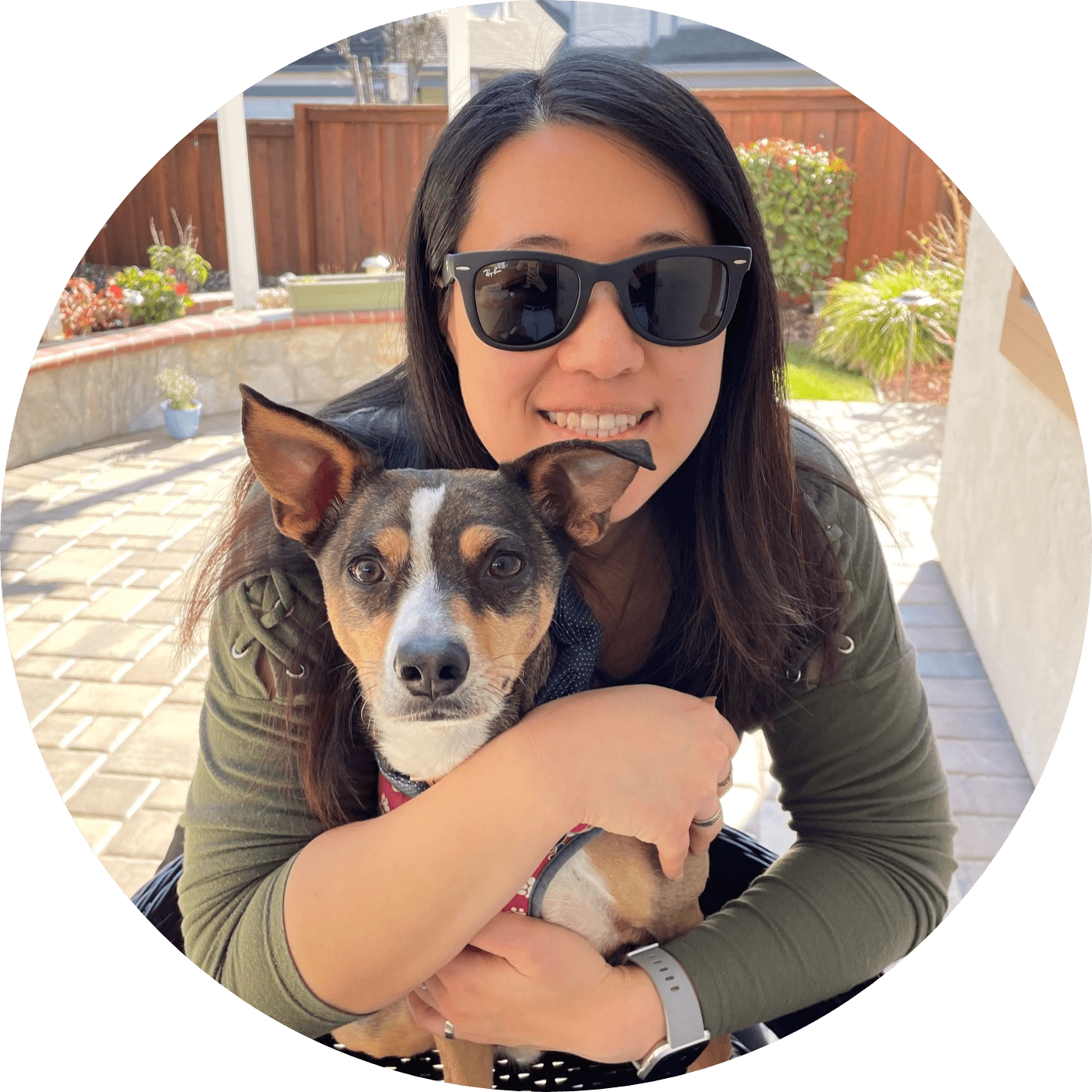 Dr. Sabrina Kong graduated from the Royal Veterinary College in England in 2016 and has been working at a small animal clinic in Northern California since then. She grew up in the Bay Area and got her bachelor's degree from Cal Poly San Luis Obispo. She also became a Certified Canine Rehabilitation Practitioner through a program at the University of Tennessee.
When she isn't in the clinic taking care of her four-legged patients, she enjoys traveling and trying new foods with her friends and her three-legged dog, Apollo. She adopted Apollo from her clinic when he was a puppy with numerous health issues. Dr. Kong truly cares about taking care of animals.