Pet care insurance has become a popular option for pet owners that worry for their fur baby's health and safety, especially as veterinary costs rise. In a market full of different insurance options, it can be hard to figure out which is best. VCA CareClub is one of the most popular pet insurers. But is it worth it?
Let's put it under the microscope by doing an in-depth VCA CareClub review.
Before you scroll down this guide, "VCA CareClub Review," you can check out these other reviews from our team at We Love Doodles: Healthy Paws vs. Pumpkin Pet Insurance and Best Poodle Insurance.
What is VCA?
VCA is a pet hospital with over 1000 clinics in the USA, Brazil, and Canada. It stands for Veterinary Centers of America. Founded in 1986 in Los Angeles, the company recently made news when Mars Inc, bought it in 2017. They trade on the stock market under 'WOOF.'
VCA provides affordable pet care and wellness programs. They claim to provide pet assurance instead of pet insurance. Another critical factor that sets VCA apart is the care they give to each dog. They recognize that puppies have different healthcare needs from more mature dogs and provide plans accordingly. This also applies to cats and kittens.
Aside from highly specialized services, VCA uses state-of-the-art diagnostic and medical technology. Daycare and kennel care also fall under its pet wellness canopy.
VCA Wellness Plan Options
Recent studies on pet care expenditures, whether emergency or routine health checks, suggest pet owners with VCA wellness plans have the potential to save between $2000 to $6000 (cats & dogs) annually (cats & dogs).
Primary care package plans and VCA CareClub pricing include annual and semi-annual exams and 'Unlimited Anytime Exams', which include physical examinations, standard lab analysis, recommended vaccines, and dental assessment and care.
These primary care plans are custom-made to accompany your pet through its different life stages. The VCA CareClub is based on preventative health measures and tested pet health awareness strategies.
The average monthly contribution is between $50-$100.
Standard features included in all health care plans:
Two veterinary exams (annually)
Unlimited wellness preventative exams
Diagnostic testing
Canine and feline dental cleaning
Heartworm assessment (transmitted by mosquitoes)
Urinalysis report
Dental treatments (as included in your package details)
Kitten & Puppy Health Plan and Paws +
Junior Paws and Junior Paws + are wellness directives designed for puppies and kittens under 12 months old. Puppies and kittens have unique health, growth, and vaccination requirements, including physical assessment and microchipping.
VCA Paw plans include:
Three wellness evaluations
Two fecal lab tests
Deworming treatments (up to three)
Age appropriate vaccines (rabies, distemper, parvo, influenza, Lyme, Leptospirosis & Bordetella)
Unlimited skin, weight, coat, and health assessment under the CareClub membership
Microchipping and HomeAgain registration service (1-yr membership)
VCA Paw + plan additions include:
Spay/neuter (including pre-med blood workup, anesthesia, and pain relief medications
Aftercare
Cat & Dog Adult Paw and Adult Paws +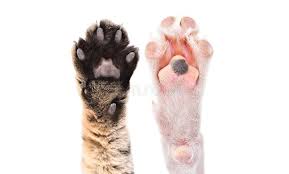 Adult wellness plans address the health care needs specific to dogs and cats seven months to six years old.
Adult plans include similar preventative treatments as puppy plans.
Dental assessment and cleaning (paws+) and diagnostic testing
One wellness exam (annual)
One semi-annual exam
Unlimited exams for skin, coat, weight & health concerns (active CareClub membership)
Required and vet-recommended vaccinations
Blood analysis for tick-borne diseases, infections, inflammation, diabetes, and testing for several key health hotspots
VCA Adult Paws + Plan Additions Include:
Dental cleaning, including anesthesia
Cat & Dog Senior Paws Wellness and Senior Paws +
Preventative health becomes even more important in senior cats and dogs. Early detection of thyroid, diabetes, kidney, and liver disease is paramount. VCA CareClub's Senior Wellness plans cover cats and dogs six years and older. They include
VCA Senior Paws:
Increased diagnostic testing
Two exams annually
Required & doctor recommended vaccines
Health screening,
X-rays (upto five chest and abdominal)
blood pressure monitoring
Microchipping and 1-yr HomeAgain membership
VCA Senior Paws + plan additions include:
Professional dental cleaning and assessment, including anesthesia & X-rays
Plans for Multiple Pets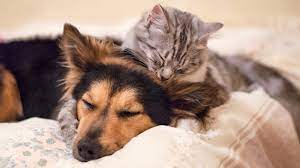 Be aware that if you purchase a wellness plan for your cat or dog, each plan is unique to each pet, and VCA does not offer any discounts for multiple plan purchases.
Also, be aware that some wellness features are designated under the Paw + and not covered under the standard Paws plan.
Enrollment, Processing Claims, & Reimbursements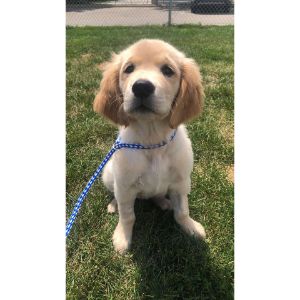 You can enroll for VCA CareClub through their website. Keep in mind that you and your pet must visit one of their affiliated veterinary hospitals for treatments to be covered.
One of the nice features of a VCA CareClub membership is that all claims are processed internally when visiting your designated member pet hospital. Please be aware that membership only works at the 1000 pet hospitals. You will not be covered if you don't use the right veterinary clinic.
Understanding Pet Insurance Coverage
Unexpected pet accidents or illnesses can add a massive financial strain on families. One of the crucial components to deciding on pet insurance plans is understanding the fine print and pre-existing determinators.
Basic Pet Insurance Plans Cover:
Emergency and accidental care
Surgery & hospitalization
Broken bones
Prescription costs
Treatment for toxic ingestion
Some dental care
Illnesses like diabetes
Related Information:
Four out of five pets will require emergency treatment
Dog joint injuries cost an average of $3500
Swallowed toxic items cost around $1755
Cancer treatment costs around $2000 or more
The most expensive locations for veterinary services are California, Hawaii, and Washington DC, while the least costly care facilities are in Arkansas and North Dakota.
Tip: If you're on the fence about investing in insurance policies, you can start a doggie or kitty savings account. You simply set aside an automatic withdrawal fund every month and deposit that into a savings account. It's a good nest egg for any emergency.
VCA CareClub Cost
While VCA CareClub membership sounds like an attentive, well-thought-out wellness plan for pets, they fail to provide an easy-to-navigate website to determine the various coverage options. Other than a contact portal and hospital locator map, there are no links to take you to a costing map.
Different web results suggest that the average monthly premium hovers between $50 and $100. The only way to get a detailed pricing structure is through their contact portal, which asks for more private information than is necessary for a straightforward pricing inquiry.
All CareClub cost members are advised to review their contracts thoroughly and understand what each specific wellness care scenario entails and covers under the membership plan.
Frequently Asked Questions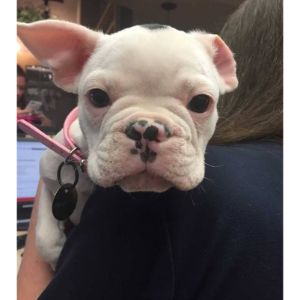 Is VCA Careclub worth it?
Insurance can be a gamble, but peace of mind is priceless. Providing your dog and cat with the best care should always be paramount! VCA CareClub offers a solid pet insurance option, and may be a good choice if you live near one of their clinics.
How much do Americans spend on veterinary services annually?
In 2017, Americans spent 16.6 billion dollars on medical care for their beloved pets.
How big is the global pet industry?
Americans contribute 47% to the staggering $223.54 billion pet industry. That is a testament to how much we love and value our pets!
VCA CareClub Review: Worth It if You Live Nearby
We love our pets, and we want what is best for their well-being. While insurance or wellness plans may make a financial impact on your monthly payments, peace of mind is priceless.
VCA CareClub offers a solid pet insurance option, and may be a good choice if you live near one of their clinics. However, their website is difficult to navigate and they do not provide pricing transparency. Remember to always be sure to investigate every policy detail before committing.
If you find this guide, "VCA CareClub Review," helpful, you can check out these other similar reviews:
You can learn more about VCA CareClub by watching "VCA Care Club + Helpshift: Connecting Pet Owners with Veterinarians 24/7" down below: