If you're searching for Silver Lab puppies for sale in the United States, you've come to the right place. You can find Labs with different color coats, and one of the popular types is the Silver Lab. This type of Lab has a silver-grey coat. This color Lab is produced from the recessive genes of a Chocolate Lab.
This unique color coat is popular with people, but it may be hard to find reliable breeders to buy your next Silver Lab puppy. This is why we decided to research and compile a list of the top Silver Lab breeders in the United States. Read further to learn about top breeders and what to think about when finding a reputable breeder of Silver Labs.
Before scrolling down this list of breeders with Silver Lab puppies for sale in the United States, you can check out these other breeder recommendations from our team at We Love Doodles: Best Miniature Poodle Breeders in the United States and Best Poochon Breeders in the United States.
Silver Lab Puppies For Sale
Silver Labs are loving dogs that have an attractive color coat. There are many dog breeders in the United States, and it can be challenging to wade through all the different breeders of Labradors to find those who breed and produce Silver Labs. We have simplified this process by gathering useful information and contact details on the country's top breeders of Silver Lab puppies.
Silver Lab Product Recommendations: Best Snuffle Mats For Dogs and Best Pin Brush For Dogs.
1. PuppySpot's Silver Labs For The United States
Since you're searching for breeders with Silver Labs for sale in the United States, we highly recommend checking out PuppySpot's incredibly trusted dog platform. PuppySpot is a highly reputable dog marketplace where you can search or browse for available Silver Lab puppies from the comfort of your home.
It would be best if you remembered that all Silver Lab puppies must undergo a strict screening process, so you can rest assured knowing that your companion will be safely shipped to your home in the United States. Before you continue your journey for a Silver Lab puppy for sale, you can check out the link to PuppySpot's marketplace below.
PuppySpot Details
2. VJL Silver Labradors
VJL Silver Labradors have been in business since 2013, when they decided to start breeding Labs. They breed Silver Labs but also have litters with other coat colors such as white, chocolate, and champagne. This breeder is very popular and only has 5-star reviews, indicating that their customers are happy with their purchase.
VJL Silver Labradors is a family affair with members of the breeder's family involved in caring for and training the new puppies produced in each litter. Puppies bred at VJL Silver Labradors also have an AKC microchip and AKC registration. They are also vaccinated and dewormed. Puppies are taken to the vet for health checks, and you also get a two-year warranty on the puppy you choose to buy.
VJL Silver Labradors Details
3. Worley's Silver Feather Labradors
This breeder breeds Silver Labs and other colors such as charcoal and fox red. They are licensed in Pennsylvania, and their dogs are registered with the AKC. The dogs undergo genetic testing and screening for inherited disorders, including OFA and several other conditions.
Worley's Silver Feather Labradors breed dogs from the English and American lines of Labs. Puppies have a health warranty, and you need to put down a deposit. Don't hesitate to contact the breeder for more details on how to buy a puppy and what they require.
Worley's Silver Feather Labradors Details
4. Silver Brook Labs
Silver Brook Labs breed Labs with different coat colors, including Silver Labs. Their dogs are also AKC registered, and they make sure that they do not have any genetic conditions that can cause a problem.
The dogs are bred on a farm and are socialized and stimulated from a young age to be accustomed to people. Silver Labs, like all Labs, make wonderful companion animals. Please contact them directly to find out further information on how to purchase a puppy from this breeder.
Silver Brook Labs Details
5. Arkansas Labs
This breeder breeds Labs of several different coat colors. They do breed the popular Silver Lab puppies. Arkansas Labs ensure that all parent dogs have been tested for potential genetic conditions that could be passed on to the puppies. This helps to make sure that puppies that are born are healthy and do not have any inherited congenital conditions.
Arkansas Labs do have AKC registered dogs and does have a health guarantee on the puppies that are sold. This company has good reviews on their puppies, including on the Silver Labs they sell. There is a three-day and one-year warranty against hip dysplasia on a sold puppy.
For a two-year warranty, a buyer has to agree to have their puppy on NuVet supplements for the duration. More information on how this works, as well as the deposit that is required, can be found by directly contacting the owner at Arkansas Labs.
Arkansas Labs Details
6. Silver and Charcoal Kennels
This breeder has been in the business of breeding Labrador puppies for over two decades now. They also regularly breed Silver Labs. In addition, the AKC registers all the available puppies for sale. There is a two-year warranty against hip dysplasia, and puppies are also vaccinated.
Silver and Charcoal Kennels vaccinate the puppies and make sure that animals are in good condition and well socialized. The dogs can be used as family pets or even as hunting companions. The puppies produced at Silver and Charcoal Kennels are house-trained to make your life easier when you finally choose your Lab.
Silver and Charcoal Kennels Details
7. Rockin B. Labradors
This breeder produces Silver Labs and other color Labs such as charcoal or chocolate. They have a one-year warranty against congenital problems and a two-year warranty on their puppies against hip dysplasia. Rockin B. Labradors have been in business since at least 2012; thus, they have the experience you want in a dog breeder.
They do have positive reviews from people who have bought puppies from them. This Lab breeder is licensed in the state of Texas, and they have AKC registration for the dogs. Puppies are dewormed, vaccinated, and micro-chipped before placement with a family.
This breeder does not ship their puppies, so you do need to make arrangements to collect the dog yourself. You can contact the breeder directly for more details regarding this and the deposit they require.
 Rockin B. Labradors Details
8. Helderberg Mountain Silver Labs
This breeder is located in the Helderberg Mountains in New York state. They breed terrific Silver Lab puppies Charcoal Labs, and Champagne Labs. They do have an excellent reputation and can also be found on Facebook.
The puppies come with an ACA or AKC limited registration, and they all have current health records. This breeder ensures that the puppies get regular vet checks and are vaccinated. Deworming is also done at intervals of up to 8 weeks.
Helderberg Mountain Silver Labs will provide a copy of the dog's pedigree for three generations back so you can understand the bloodline your new puppy has. Genetic testing is done to check for any inherited conditions so that you can be assured that your new dog is free of any commonly inherited diseases and problems that Labs sometimes have.
Helderberg Mountain Silver Labs Details
9. Silverpaw Farm
Silverpaw farm was originally called Silverpaw Kennel. These breeders have been in action since 2010 and now have a more active Facebook page. These breeders are found in New York and produce Silver Lab puppies in addition to Charcoal Labs and Yellow Labs.
The breeders at Silverpaw have a record of excellence, and reviews state that the process is easy and that the owners of this company know what they are doing and have the information you need to make getting a puppy easy.
Silverpaw Farm Details
10. Lori's Labradors
Lori's Labradors has been in business breeding Labs for 25 years. They produce puppies with many different color coats. Besides the Silver Labs, they also produce Silver Charcoal Labs. The Silver Lab is a dilute form of the original Chocolate Lab.
Dogs at this breeder are all AKC registered, and the parents are trained as hunters. Puppies you buy from the breeder as pet dogs can also be trained as hunting companions. Labradors have good instincts, intelligence, and a friendly demeanor.
They are loyal companions who can be trained for hunting and even help people who are disabled. Their puppies have a two-and-a-half-year warranty against hip defects and for general overall health. The dogs are also vaccinated and are microchipped, which is useful if your puppy ever goes missing.
Lori's Labradors Details
11. Silverwater Labradors
Last on the list of breeders with Silver Lab puppies for sale in the United States is Silverwater Labradors. This breeder raises the pups inside the home to learn early socialization skills. They have a warranty against certain congenital, inherited conditions and will replace the dog.
Puppies are also dewormed and vaccinated. You should visit this breeder's website and contact them for further details on exactly what is covered by the health warranty. The details for contacting the breeder are listed below.
Silverwater Labradors Details
How to Choose a Silver Lab Breeder in the United States
Silver Labs were bred originally from Chocolate Labs. The Silver Labradors have a beautiful shiny coat and are popular with many people. Many general Lab breeders do also breed the Silver Lab. Labradors are great family dogs, and they are intelligent and trainable animals.
This means they are often used as therapy dogs for the disabled or hunting companions. You should carefully research the breeders you are considering buying from. We have provided you with a list of breeders with good reviews, but they may have limitations on the warranty and health guarantees.
The person you buy from should be able to give you information on your dog's genetics and show evidence of some vaccinations and deworming. Many also require a deposit that is often not refundable. This is why you must do your research.
Choosing Your Silver Lab Puppy in the United States
Silver Labs have the same temperament type as other Labs, but their coat is lighter than you see in a Chocolate Lab. You do need to make some decisions before choosing your Lab puppy, even once you choose a breeder to buy from.
Ask yourself the following:
Do you want a boy or girl puppy?
Is the puppy you are buying very active?
More Information About Silver Lab Breeders in the United States
A reputable breeder should be easy to contact, and they should answer any queries you may have. It is useful and better if a breeder has been in business for at least a few years and has AKC registration. The breeder should also be licensed by the state in which they operate.
A licensed breeder who has been in business for many years is always a better choice because there is a business record and reviews. Breeders who do not meet the standard of care are unlikely to stay in business for too long.
Related: Black Labrador Puppies For Sale in the United States.
Conclusion For "Silver Lab Puppies For Sale"
Finding a top breeder with Silver Lab puppies for sale in the United States can be challenging. This is why we have put together a list of breeders and given you tips for choosing a breeder that suits you. Always carefully read the website of a breeder you are considering and get the information on deposits, warranties, and the process of buying your Silver Lab.
For more guides similar to this list of breeders with Silver Lab puppies for sale, you can check out these other guides from our team at We Love Doodles:
You can learn more about the Silver Lab by watching "Your Complete Guide to All 6 Popular Labrador Colors" down below: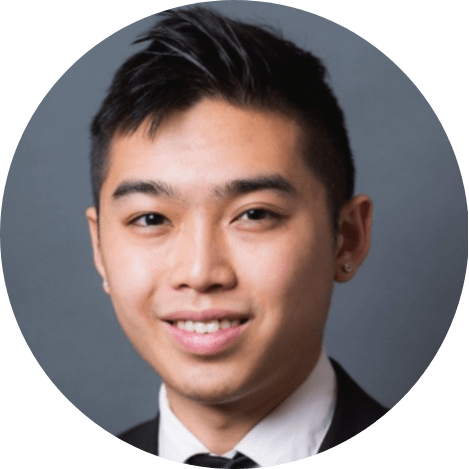 Andy is a full-time animal rescuer and owner of a toy doodle. When he's not saving dogs, Andy is one of our core writers and editors. He has been writing about dogs for over a decade. Andy joined our team because he believes that words are powerful tools that can change a dog's life for the better.
Why Trust We Love Doodles?
At We Love Doodles, we're a team of writers, veterinarians, and puppy trainers that love dogs. Our team of qualified experts researches and provides reliable information on a wide range of dog topics. Our reviews are based on customer feedback, hands-on testing, and in-depth analysis. We are fully transparent and honest to our community of dog owners and future owners.