If you're searching for white Lab puppies for sale in the United States, you've come to the right place. Labradors are wonderful dogs and popular as pets, but many people may be unsure of who the top breeders are and where the best places are to buy White Lab puppies. White Labradors are dogs with beautiful pale coats.
They are less common than some other colors you find with Labradors, which is one reason that the White Labs are quite expensive by comparison. The pale fur color of White Labs is either because the animal is an albino or because the fur is a very light yellow. Read on to learn which breeders in the United States are the best when buying a White Lab.
Before scrolling down this list of breeders with white Lab puppies for sale in the United States, you can check out these other recommendations from our team at We Love Doodles: Best Labrador Breeders in the United States and Best Samoyed Breeders in the United States.
White Labrador Breeders in the United States
Labrador Retrievers are good family dogs due to their friendly temperaments and gentle dispositions. Buying a Lab puppy can be tricky because there are unscrupulous breeders around. This is why we have compiled the list below of trustworthy White Lab breeders in the United States. We have also made sure to include all the contact information for each breeder so you can find out more information on your own in each case.
Labrador Product Recommendations: Best Shock Collars For Large Dogs and Best Dog Steps For Bed.
1. PuppySpot's White Labs For The United States
First on the list of the best breeders with white Labs for the United States is PuppySpot. PuppySpot is an incredibly reputable dog marketplace where you can search and find available white Labrador puppies and many other colors right from the comfort of your home.
It would be best if you kept in mind that all breeders with white Labrador puppies must undergo a strict screening process, so you can rest assured that your companion will be safely shipped to your home anywhere in the country. Before continuing on your journey for a white Labrador puppy for sale in the United States, you can check out the link to the marketplace below.
PuppySpot Details
2. Snowy Pines White Labs
Pines have AKC certification for their puppies; the pedigrees are all known. Their focus is very much on breeding the purebred English White Labs. This breeder has a useful blog on their website with information on White Labs and on how these puppies grow and develop.
The puppies learn basic skills while being reared on the grounds of Snowy Pines. Snowy Pines also offers training programs for Labs if you want additional training for your new dog. These training programs include different numbers of hours (from 200 hours up to 600 hours of training) and training levels to suit your budget and your dog's needs.
Snowy Pines White Labs Details
3. Diamond M Labradors
Diamond M Labradors is a dog breeder company that produces dogs for shows and hunting. These dogs have often competed and won awards at various competitions. Diamond Labs breed White Labs for people looking for these dogs. They raise the puppies as part of their family and ensure the dog's temperament is such that they will be easy to train and be friendly, lovable dogs.
These breeders raise Labs that are a cross between those from America and England, but they also have lines that only come from the English pedigree. This breeder also is known for philanthropy. They also breed and produce puppies used as service dogs for disabled individuals and veterans.
Diamond M Labradors Details
4. Kaos White Labradors
This breeder in Arizona is concerned with producing good-quality White Lab dogs that will also function well as hunting companions. Kaos White Labradors offer a two-year warranty on their puppies based on if the animals have a congenital problem.
You can visit their website under the details section below for more information on how their warranty system works. All puppies that are bred at Kaos are vaccinated and dewormed. This breeder does put a lot of emphasis on genetics and chooses mates based on what pedigree they desire in their puppies. They sell puppies mainly to people looking for a companion animal.
Kaos White Labradors Details
5. USA Purebred Labs
This breeder is very focused on the pedigree of the dogs they breed. Their puppies are all AKC tested and registered, so buyers can feel reassured that they are getting healthy animals that are fit and purebred from strong genetic stock. One reason they are so worried about the animal's genetics is that this company's owners have had experiences dealing with rather unscrupulous dog breeders.
USA Purebred Labs also produce dogs that do not shed as much, which is helpful for pet owners in cutting down the amount of dog hair in the home. We have included information below on contacting these breeders, particularly if you are looking for a low-shedding dog.
USA Purebred Labs Details
6. Top Dawgs
Top Dawgs are a Texas-based breeder who produces white Labrador retrievers that are all AKC registered. They vaccinate all the puppies they sell and offer a health guarantee. The dogs are also given deworming medication and health checkups at the vet. The Labs are bred from good stock and originally come from the Mandigo bloodline, historically known as a strong Lab pedigree.
Top Dawgs puppies make good family pets but can also make good hunting dogs. They are intelligent and loyal animals. The Top Dawgs website (listed below) is very useful because it has lots of information on the dogs and how to care for them and links to other sites that are useful for Lab owners.
Top Dawgs Details
7. Prospect Hill Labrador Retrievers
Prospect Hill is located in the Hudson Valley in New York state and is known for breeding good-quality dogs, including White Labs. This dog breeder has several good reviews from previous customers. They breed healthy dogs that can be trained for hunting or as a family pet.
The dogs have intelligence and are sold in good condition. A deposit is required to reserve a dog for purchase, but your best option is to email or phone these breeders directly to find out more information on what they offer and how buying one of their puppies works.
Prospect Hill Labrador Retrievers Details
8. Kingdom Labradors
Kingdom Labradors were established in 2007 and thus have many years of experience producing excellent White Labs. They are a breeder of dogs that is located in southern California. Their website includes a lot of extra information on how to care for the puppies and this breed. They breed White Labs and other colors; their puppies are AKC registered. The parents are OFA tested and certified to have no hip problems.
The parental line is strong, and the dogs used for breeding are from English bloodlines. Puppies are raised in the breeder's home, so they learn social skills and are kept nice, warm, and comfortable at all times. There is also a two-year warranty on the health of these puppies. For specific details on what this warranty covers, please visit their website.
Kingdom Labradors Details
9. Bullis Lake Labradors
Bullis Lake Labradors are a breeder of White Labs and other colors. They produce puppies that are AKC certified. This breeder is also regularly inspected by the American Kennel Club and has this certification and registration. The state of Illinois licenses this breeder as a dog breeder.
The dogs bred at Bullis Lake are vaccinated at six weeks and are dewormed. They are certified as healthy and checked regularly by a vet. Bullis Lake Labradors have a two-year warranty on their puppies against hip dysplasia. You can visit the website of this breeder to find out more information and recommendations regarding your new puppy.
Bullis Lake Labradors Details
10. Loyal Labradors
Loyal Labradors breed beautiful White Labs. They are also AKC certified, and the dogs do undergo OFA testing. The dogs have health checks and are in good condition. They are of the English White Lab bloodline and are top quality. The breeders have a good reputation and positive reviews for their puppies.
Loyal Labradors sell White Labs nationwide and have been in business for several years. Over this time, they have developed a good reputation and experience producing the White Lab color. Loyal Labradors have a strong social media presence. The links are given below.
Loyal Labradors Details
11. OMG, Best White Labs
Last on the list of White Lab Puppies for Sale in the United States is OMG Best White Labs. This breeder has been in the business of producing White Labs for over 40 years. Their adult dogs are all AKC certified and tested for conditions such as OFA and other genetic conditions such as progressive rod-cone degeneration, which can cause blindness.
This testing ensures that the parents do not carry conditions that puppies could inherit. OMG, Best White Labs have a one-year guarantee on the puppies they sell. The dogs are also purebred White Labs. The puppies are also checked by a vet and treated to prevent parasite infestations such as coccidia or worms.
OMG Best White Labs Details
Choosing a White Labrador Breeder in the United States
Labs are among the most popular dogs with their gentle yet affectionate nature. They also make good hunting companions. The White Lab is a pretty color, being whitish cream. These attractive dogs are less common than some other colors.
These are quite pricey dogs, and we have given you some tips to follow when selecting a breeder to help avoid problems. Look for breeders with experience in producing White Labs so. For instance, avoid purchasing from a person with no prior record.
People with AKC registration are considered more reputable as breeders, and often they will have AKC-certified parental dogs. A good breeder should also be able to tell your dog's genetics and if the animal is truly a purebred dog. It is also safer to buy from a breeder with a guarantee or warranty.
What a warranty covers all can vary quite a bit from breeder to breeder. A trusted breeder should have some record of puppy health checkups at a vet and vaccination records. White Labs have all the wonderful traits and gentle nature of a typical Labrador. You still need to think about some things before choosing your puppy.
Decide if you want a female or a male puppy.
Look into the specific temperament of the puppy you are buying; this is best done by visiting the breeder in person.
Always choose a healthy and alert puppy.
More Information About White Lab Breeders
You can look at reviews online for specific breeders but also spend time communicating with them yourself. How the person communicates can give a good indication of if they are reputable too. A breeder who won't answer your phone call, respond to your messages or does not answer your questions should probably be avoided.
Conclusion For The "White Lab Puppies For Sale"
Deciding on a breeder for your white Labrador can be easy if you follow some of our suggestions. Even with our top list, you must also do your research because there are differences, for example, in the warranty that is given. You can contact the top white Lab puppy breeders we have listed for more information.
For more guides similar to this list of breeders with white Lab puppies in the United States for sale, you can check out:
Before you bring home a white Labrador puppy from a breeder in the United States, you can learn more about this dog breed by watching the "Labrador Retriever Dog Breed Guide" down below: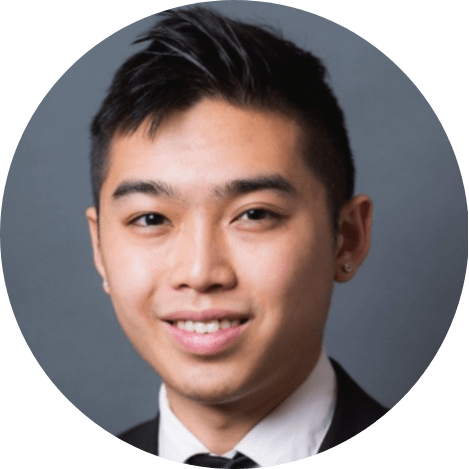 Andy is a full-time animal rescuer and owner of a toy doodle. When he's not saving dogs, Andy is one of our core writers and editors. He has been writing about dogs for over a decade. Andy joined our team because he believes that words are powerful tools that can change a dog's life for the better.
Why Trust We Love Doodles?
At We Love Doodles, we're a team of writers, veterinarians, and puppy trainers that love dogs. Our team of qualified experts researches and provides reliable information on a wide range of dog topics. Our reviews are based on customer feedback, hands-on testing, and in-depth analysis. We are fully transparent and honest to our community of dog owners and future owners.