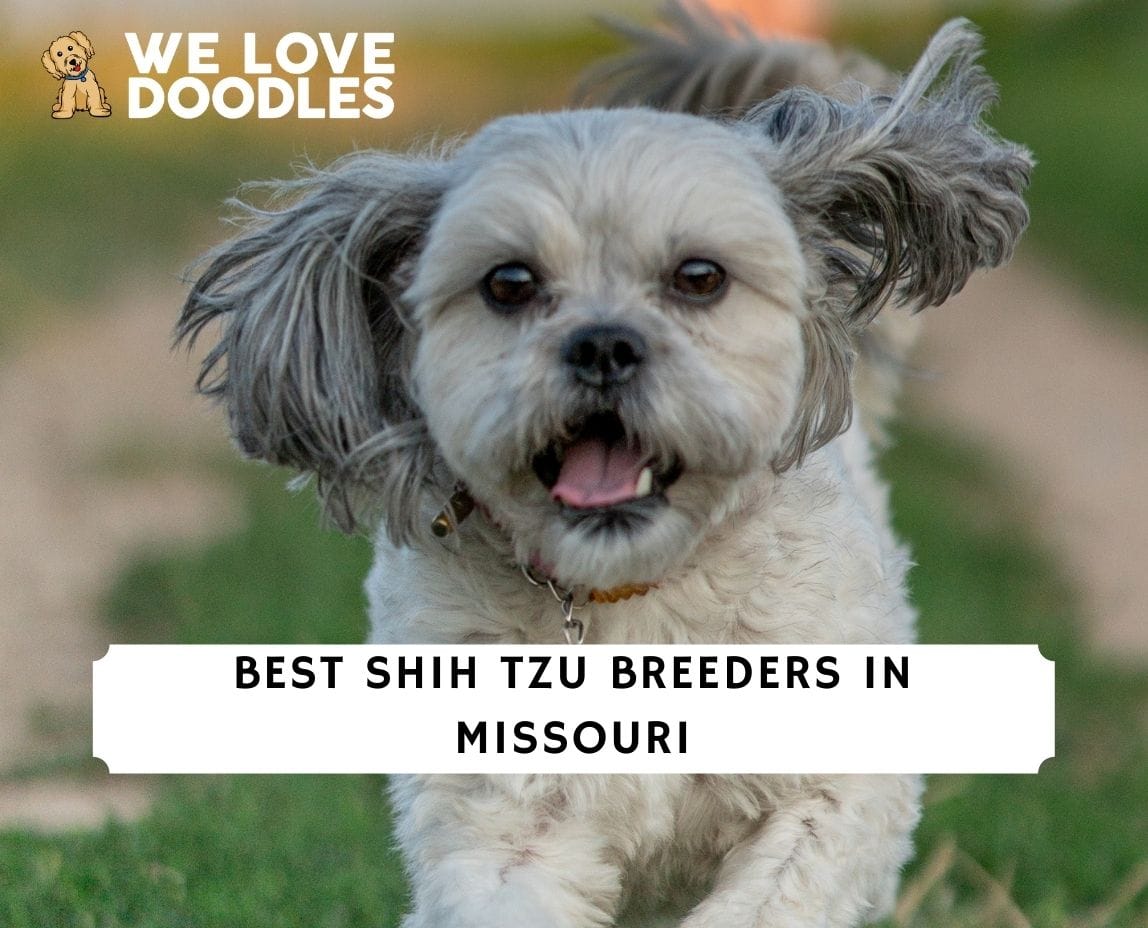 If you're looking to bring a Shih Tzu puppy into your family, you've come to the right place. We have compiled a list of the best and most recommended Shih Tzu breeders in Missouri for you to get started on your search. Shih Tzus are one of the oldest recognized dog breeds in the world.
They were bred for companionship and were often owned by royalty to symbolize their wealth. It's not hard to see why they're such a popular breed with their big, dark forward-facing eyes and small size. A Shih Tzu will happily stick to your side and sleep on your lap all day.
Before scrolling down this list of Shih Tzu breeders in Missouri, you can check out these other recommendations from our team at We Love Doodles: Best Labrador Retriever Breeders in Missouri and Best Doberman Breeders in Missouri.
Shih Tzu Puppies For Sale in Missouri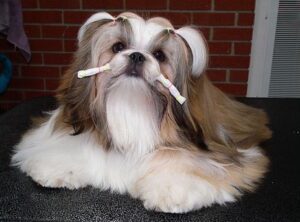 As with any breed of dog, when looking for a puppy, it's important to source your future family member from a reputable breeder, so read below to find some of the ones we've found in Missouri.
Shih Tzu Product Recommendations: Best Scissors For Grooming a Shih Tzu and Best Dog Food For a Shih Tzu with Allergies.
1. PuppySpot's Shih Tzus For Missouri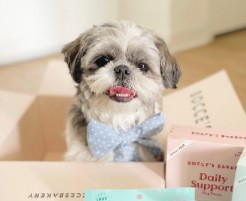 Since you're searching for reputable Shih Tzu breeders in Missouri, we recommend browsing through PuppySpot's online trusted platform. PuppySpot is an incredibly trusted dog marketplace where you can search for available Shih Tzu puppies right from the comfort of your home in Missouri.
It would be best to keep in mind that all Shih Tzu breeders on PuppySpot must meet strict guidelines, so your companion will arrive in Missouri safe and sound. Before continuing on your journey for a Shih Tzu puppy for sale in Missouri, you can check out the link to PuppySpot's marketplace below.
PuppySpot Details
2. Falling Star Shih Tzus
Falling Star is a kennel founded by an AKC judge, handler, and breeder of Shih Tzus. Who better start your search for the perfect Shih Tzu puppy than someone qualified to judge the breed at shows?
Unlike most breeders, Falling Star only allows their puppies to go to their new homes at three months of age. They believe that puppies are not emotionally mature until this age and want to provide the most well-rounded and socialized puppies for their customers.
Most of their puppies are sold to pet homes and come spayed or neutered to avoid overbreeding. A limited number are sold unneutered to showing homes. Falling Star cares about their puppies, so they're a great start if you're looking for Shih Tzu puppies for sale in Missouri.
Falling Star Shih Tzus Details
3. Hillside Loop Kennels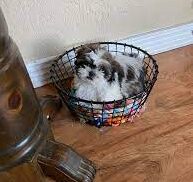 Hillside Loop Kennels breed AKC registered Shih Tzus. They describe themselves as lifelong dog enthusiasts who strive to produce top-quality pets for their customers. Their puppies go home at eight weeks after weaning from the mother and come with their first course of vaccinations and are dewormed.
The breeder provides a one-year health guarantee for congenital disabilities. Breeding dogs are tested for hip and elbow dysplasia and are OFA certified for their hearts and eyes. They're a great pick if you're looking for a healthy, well-bred Shih Tzu puppy.
Hillside Loops Kennels Details
3. Glory Ridge Shih Tzu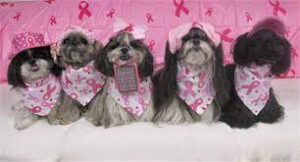 Glory Ridge has been breeding Shih Tzus for health and temperament since 1986, so you're guaranteed a wealth of experience with this breeder. They emphasize that choosing the right breeder is an interview process on both sides to ensure it's a good fit.
All puppies are parasite free going into their new home and come vaccinated and microchipped. They spay and neuter all puppies unless you buy breeding rights.
One of the big perks to buying from such a long-time breeder is the experience, and Glory Ridge offers lifelong advice to their customers, even if they retire. If you're looking for a Shih Tzu breeder in Missouri and a first-time puppy owner, a breeder like this may be worthwhile.
Glory Ridge Shih Tzu Details
5. Intuition Shih Tzus
Intuition Shih Tzus are small-scale breeders who keep all of their dogs in their home with them, so they're much-loved pets and show dogs. They are AKC registered but have also been awarded the 'Breeders of Merit' and 'Breeders With Heart' recognition to state their top quality breeding further.
Puppies go to their families, microchipped, wormed, and vaccinated. They only breed a few litters a year, so their waiting list can be pretty long, but the testimonials on their website show exactly why they're in such high demand. They call their customers their extended Tzu family, so buying one of the Shih Tzu puppies they have for sale is also buying into this family.
Intuition Shih Tzus Details
6. Treasured Puppies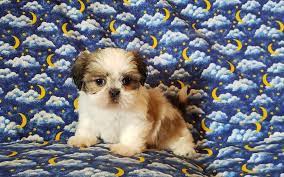 As their name might suggest, Treasured Puppies claim to treasure all dogs they breed. They are a small breeder with only a few breeding dogs, so they can handle each puppy every day and make sure they grow into confident pets.
They're an AKC registered breeder who strives to breed healthy and happy puppies ready for their forever families. A puppy from Treasured Puppies comes vaccinated and wormed with a year's health guarantee against all hereditary defects. If you're looking for a well-loved and well socialized Shih Tzu puppy in Missouri, call them.
Treasured Puppies Details
7. Wilkins Kountry Kennel
Wilkins Kounty Kennel breeds some different small breeds of dogs. The puppies may not be raised in a home, but in their 'puppy condo,' a temperature-controlled atmosphere and an automatic washdown system boast of keeping it sterile.
The couple bought the kennels and, with their seven children, raise and socialized the variety of breeds they have. All puppies go home after a vet check with their medical record. They're vaccinated, wormed, microchipped, and have a health guarantee against congenital disabilities. Wilkins Kountry Kennel often has litters available, so they are worth checking out.
Wilkins Kountry Kennel Details
8. Ford's Lil Paws
Last on the list of the best Shih Tzu breeders in Missouri is "Ford's Lil Paws." Ford's Lil Paws is also a larger kennel that breeds Boston Terriers, Pugs, and Shih Tzus.
Their puppies go into their new homes dewormed and with their dew claws removed. The vet performs a 32-point check-up to ensure every puppy is fit and healthy to leave the breeder.
They breed the standard size Shih Tzu and a smaller version that weighs only 4-9 pounds, so if you're looking for a Shih Tzu puppy on the petite side, they're your go-to breeders. Ford's Lil Paws breed predominantly for pet homes and have sold puppies nationally across the USA.
Ford's Lil Paws Details
How to Choose a Shih Tzu Breeder in Missouri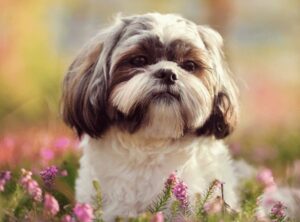 Choosing the right breeder for your Shih Tzu puppy is more important than you may initially think. You can probably find a puppy mill churning out puppies at a fraction of the price a breeder will sell them for; however, you're risking further expenses and heartbreak down the line when your poorly bred puppy develops issues.
A breeder's reputation is important; they should have good testimonials and rapport with former clients. All breeders should be carrying out genetic testing to minimize the risk of hereditary defects being passed along. OFA testing should be carried out so individual breeding dogs can be certified against heart and eye issues.
More Information About Shih Tzus in Missouri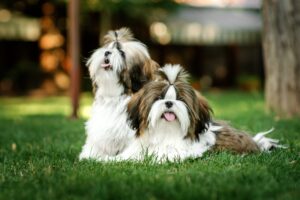 Good breeding and testing are all the more important when considering the health issues Shih Tzus is commonly affected by. They're a breed known for their big dark eyes, but they are prone to eye issues. They're more likely to develop cataracts or dry eye, so finding an OFA-certified breeding pair is important.
A good breeder will minimize the risk in their breedings. While you can't be guaranteed a puppy that will never get sick, a breeder can at least give you the next best thing, and that's peace of mind that you brought a well-bred family member.
Conclusion For The "Best Shih Tzu Breeders in Missouri"
When you're searching for a Shih Tzu breeder in Missouri, it's important to remember how to differentiate a good breeder from a bad breeder to get the best fit for your family. A good breeder will have an open and honest conversation about their practices and what to expect from your new puppy.
Don't be fooled into thinking a cheaper puppy will save you money. Cutting corners to give you that cheaper puppy-like, not health testing carries a much higher risk for the future. Finding a good breeder will make adding a new furry friend into your home much easier.
For more guides similar to this list of Shih Tzu breeders in Missouri, you can check out:
Before you bring home a Shih Tzu puppy from a breeder in Missouri, you can learn more about this dog breed by watching "10 Important Facts About Shih Tzu Every New Mom Should Know" down below: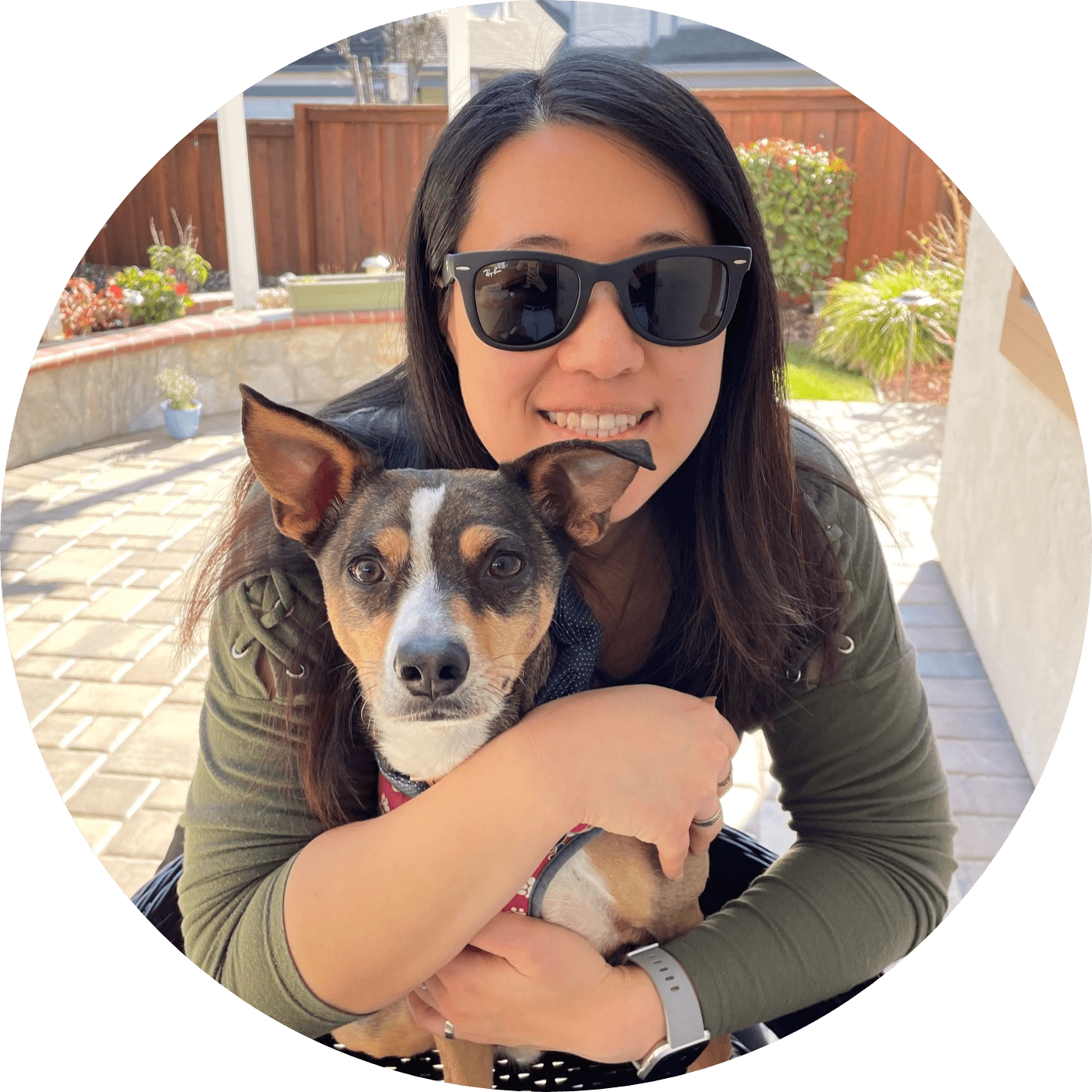 Dr. Sabrina Kong graduated from the Royal Veterinary College in England in 2016 and has been working at a small animal clinic in Northern California since then. She grew up in the Bay Area and got her bachelor's degree from Cal Poly San Luis Obispo. She also became a Certified Canine Rehabilitation Practitioner through a program at the University of Tennessee.
When she isn't in the clinic taking care of her four-legged patients, she enjoys traveling and trying new foods with her friends and her three-legged dog, Apollo. She adopted Apollo from her clinic when he was a puppy with numerous health issues. Dr. Kong truly cares about taking care of animals.