Are you searching for Shiba rescues in California? Congratulations! Adopting a dog is a great way to give back to the community. You will be giving an abandoned dog a loving home and freeing up space in the shelter for another dog that needs help.
Shiba Inus are originally from Japan and came to the United States 60 years ago. Since then, this foxlike dog has become a favorite of dog enthusiasts. A versatile dog that is comfortable in an urban or country setting, the Shiba Inu is a muscular dog with an energetic personality. You would think this beautiful, pure-bred, and popular breed woudn't end up in dog rescues, but there are hundreds in need of care.
Most Shibas found in dog rescues were surrendered because owners can no longer care for them due to lifestyle changes. Therefore, you're likely to find healthy and well-adjusted Shiba Inus at an excellent price. Here is a list of Shiba rescues that can help you find your dog in California.
Before you scroll down this list of Shiba Inu rescues in California, you can check out these other dog rescue shelter recommendations from our team at We Love Doodles: Best Bichon Frise Rescues in California and Best Small Dog Rescues in California.
Find a Shiba Inu Rescue Shelter Near Me in California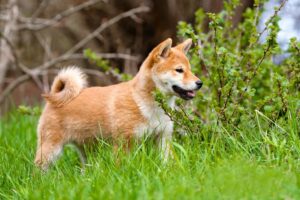 Our team at We Love Doodles created this list of the best Shiba rescues in California to help you on your journey to finding a companion.
Shiba Inu Product Recommendations: Best Grooming Brushes For Dogs and Best Chihuahua Rescues in San Diego, California.
1. Saving Shibas
Saving Shibas is a small 501 (c) (3) puppy rescue in California that specializes in preserving the Shiba Inu breed. In addition to rescuing and rehoming homeless Shiba Inus, this rescue also sells Shiba Inu-themed products.
Their motto is 'whether you support, adopt or shop, the rescued Shiba Inu wins.' All the money generated from adoption fees, donations, and merchandise is spent on the rescued dogs' welfare.
If you are interested in adopting Shiba Inus from Saving Shibas, you will need to do the following:
You must fill out the adoption application before being considered for adoption. Once you have applied, the rescue will contact you with the next steps.
Set up an appointment to visit the shelter; you'll need to visit the Calendly link on their site. It lets you pick a date and set up a meeting.
They have a foster system, so you cannot visit the rescue dogs at their location. Therefore, you must make an appointment through the Calendly link.
Saving Shibas Details
2. Love & Second Chances
No one said it would be easy; they only said it would be worth it. This is the foundation on which Love & Second Chances is built. The rescue is on a mission to help abused, neglected dogs on death row – dogs that no one wants to adopt due to their age, special needs, or other factors.
Love & Second Chances was founded in 2012 by Melody Chen and is based in Northern California, serving the Bay Area, Los Angeles, Seattle, and Canada. They will take in any breed or age of the dog as long as they have space.
The past year, Love & Second Chances gave 4,234 dogs for adoption, and it is working on expanding that number this year. They have all breeds of dogs available, including Shiba Inus.
The adoption process requires adopters to meet the following criterion:
Proof that you are 21 years or older or have a guardian 21 years or older who lives with you.
If you are renting, you must prove your property owner allows dogs on the premises.
In homes where the dog will be alone for nine hours or more, you will need to prove to the rescue that someone can watch the dog for you.
Ensure that your adoption application is filled out appropriately and that no field is left blank.
In addition, you can obtain a refund during the trial adoption phase if you decide to return the dog. After the trial adoption phase, there will be no refunds. It's heartening to know that all dogs up for adoption have been treated for heartworm, ticks, and fleas, are microchipped, and have received essential vaccinations.
If you meet the above mentioned criteria, you can select a dog and fill out the adoption form. After your application has been reviewed, you will be asked to attend a meet and greet where you and all of your family members will meet the dog. If all goes well, you can take the dog home that day. Home checks are mandatory for all adopters.
The adoption fees are:
Seniors (7 years and up): $200 to $350
Adult (4 to 6 years): $350 to $450
Young (1 to 3 Years): $450 to $550
Puppy (Under 1 year): $550 to $650
International rescues: $650+
Breed-Specific: $6,500+
In some cases, the rescue may reduce the price for some dogs. Therefore, if the relatively higher adoption fee is the only thing keeping you from contacting this rescue, let the shelter team know!
Love & Second Chances Details
3. Central California SPCA
Central California SPCA is the premier pet rescue in California. Located in Fresno, Central California, SPCA was established in 1895. It works to serve every facet of an animal's life, including necessary services like veterinary care, spaying/neutering, humane investigations, surrendering of animals, and foster care.
If you are interested in adopting from Central California SPCA, then you should know the following:
Even though Central California SPCA is a large shelter, they make sure that all dogs that leave the shelter have a microchip, flea/tick treatment, basic vaccinations, and a free health exam.
The adoption fee will vary as Central California SPCA depends on these fees to run the shelter. Every animal has unique health concerns, and treatments can vary from basic to extensive.
By putting your name on a list, you can sign up to be notified when a Shiba comes available.
There is a 14-day exchange period in case your dog starts to show health concerns and you cannot keep it.
Central California SPCA Details
4. Burbank Animal Shelter
Burbank Animal Shelter is located in Burbank, California, and has been a haven for animals since 1950. They provide shelter to dogs, cats, and other pets such as birds, hamsters, and reptiles. Burbank Animal Shelter has a breed notification request that you can fill out to let the shelter know you are specifically looking for Shiba Inu.
It is a quick and simple way to cut down your search time and be notified as soon as a Shiba Inu dog enters the shelter. If you are interested in adopting from Burbank Animal Shelter, the first step is to browse the available dogs. For more information on the adoption process, you can contact the shelter.
Burbank Animal Shelter Details
5. Ozzie and Friends Rescue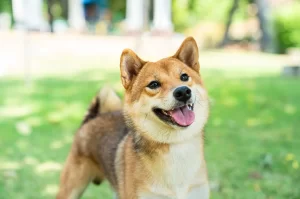 Ozzie and Friends Rescue is located in Rowland Heights, California, and was founded in December 2016. The birth of the shelter stems from the tragic loss of the owner's dog due to prostate cancer. She has saved around 300-400 dogs by rescuing and rehoming them.
The rescued dogs in the shelter are not limited to California; they have dogs from as far as Mexico. In 2017, Ozzie and Friends Rescue acquired a 28-run kennel. The rescue has grown from there and currently is a registered 501 (c) (3) and has four permanent employees and ten volunteers.
If you are interested in adopting from Ozzie and Friends Rescue, you can submit an adoption application and upload a home video. The home video is part of the shelter's home inspection procedure, and your application will not be considered without it. Shiba rescues in California may be hard to find, but check out Ozzie and Friends Rescue may be well worth your time.
Ozzie and Friends Rescue Details
Frequently Asked Questions
Still have questions about finding a Shiba rescue near you? Here are a few of the most commonly asked questions we receive from our readers.
How many years does a Shiba Inu live?
The average lifespan of a Shiba Inu is between 12 and 15 years. Of course, you can help extend your pet's life by bringing her to the vet on a regular basis, making sure she has an appropriate diet, and giving her between 45 minutes to an hour of physical activity each day.
Does the Shiba Inu shed?
Yes, your Shiba is a moderate shedder. Regular grooming and brushing can help keep the hair at bay, and you may choose to have your dog's coat blown out twice each year. Your pup's beautiful hair will need a weekly brushing to keep it free from knots, tangles and mats, too.
Can I leave my Shiba Inu home alone while I work?
In most cases, your Shiba will be just fine if you leave her at home while you work. They're not especially prone to separation anxiety, and shouldn't be expected to get into too much trouble while you're out.
That having been said, it can be a little boring to be by yourself all day! Why not rotate some interactive toys for your dog, or hire a neighborhood friend to come visit or walk your baby?
More Information About Shiba Inus in California
Before adopting a Shiba Inu, it is a good idea to know a little about this breed's qualities. Shiba Inus are notoriously stubborn. However, they can become well-adjusted pets with the right training. In addition, they are independent and loyal dogs.
Most importantly, your Shiba Inu will likely shed. Twice each year, she will completely shed their entire coat, so you can expect to have hair around the house a lot. If you have further questions about this stunning breed, please ask the shelter team or a local breeder!
Conclusion For The "Best Shiba Rescues in California"
The rescues listed above will give you a great start to finding a Shiba rescue today. Make sure to put your name down on breed wish lists; this is a great way to shorten your search time and indicates to the shelter precisely what you are looking for.
Knowing about the breed's characteristics will also help you visit shelters to see Shiba Inu. If you have an idea of what a standard breed is like, as detailed on the American Kennel Club website, you will have a good reference point when adopting yours. Here's hoping you find your Shiba Inu to take home today.
For more guides similar to this list of Shiba rescues in California, you can check out these other rescue shelter recommendations from our team:
Before you adopt a Shiba Inu companion from a rescue shelter in California, you can learn more about this dog breed by watching "10 Things Only Shiba Inu Dog Owners Understand" down below: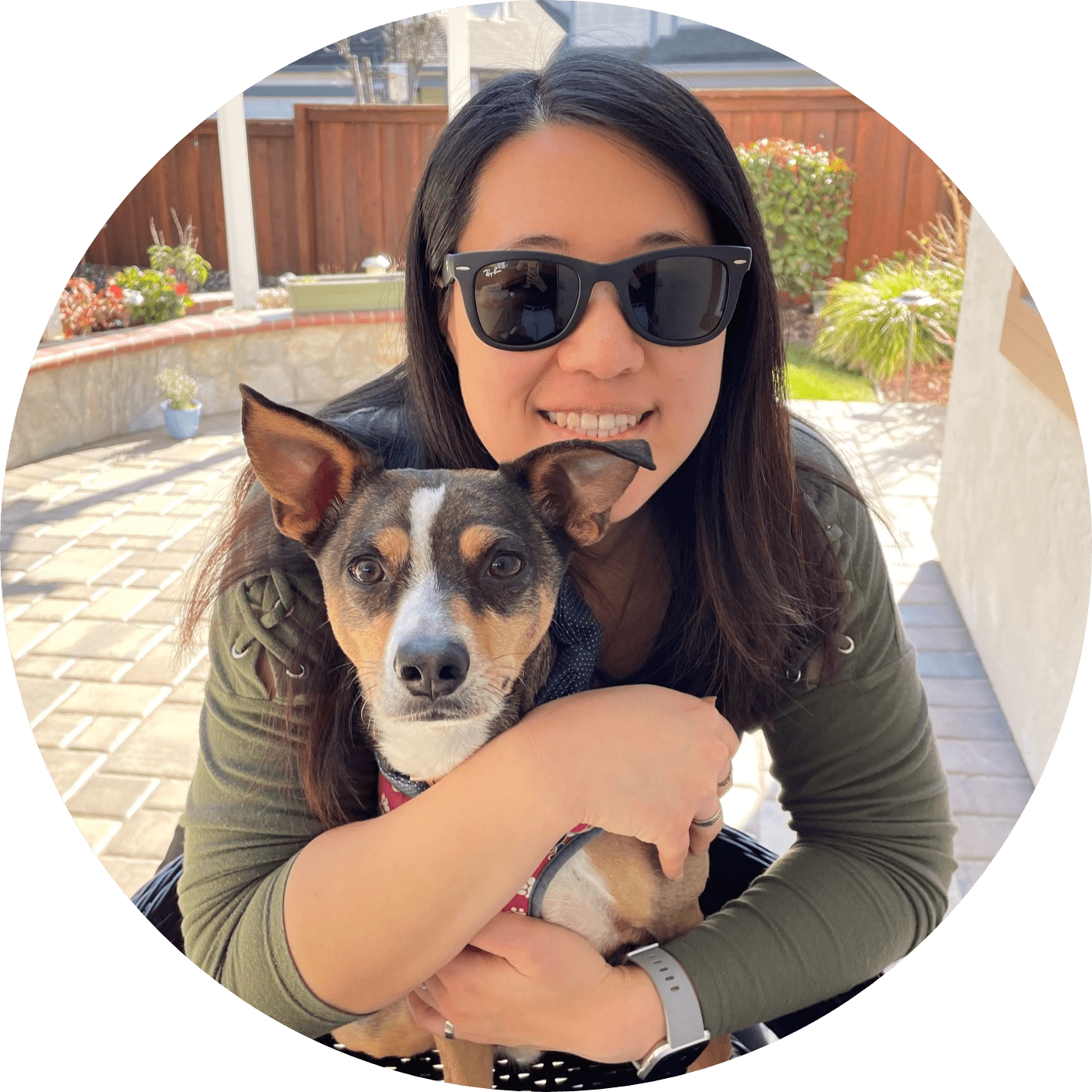 Dr. Sabrina Kong graduated from the Royal Veterinary College in England in 2016 and has been working at a small animal clinic in Northern California since then. She grew up in the Bay Area and got her bachelor's degree from Cal Poly San Luis Obispo. She also became a Certified Canine Rehabilitation Practitioner through a program at the University of Tennessee.
When she isn't in the clinic taking care of her four-legged patients, she enjoys traveling and trying new foods with her friends and her three-legged dog, Apollo. She adopted Apollo from her clinic when he was a puppy with numerous health issues. Dr. Kong truly cares about taking care of animals.