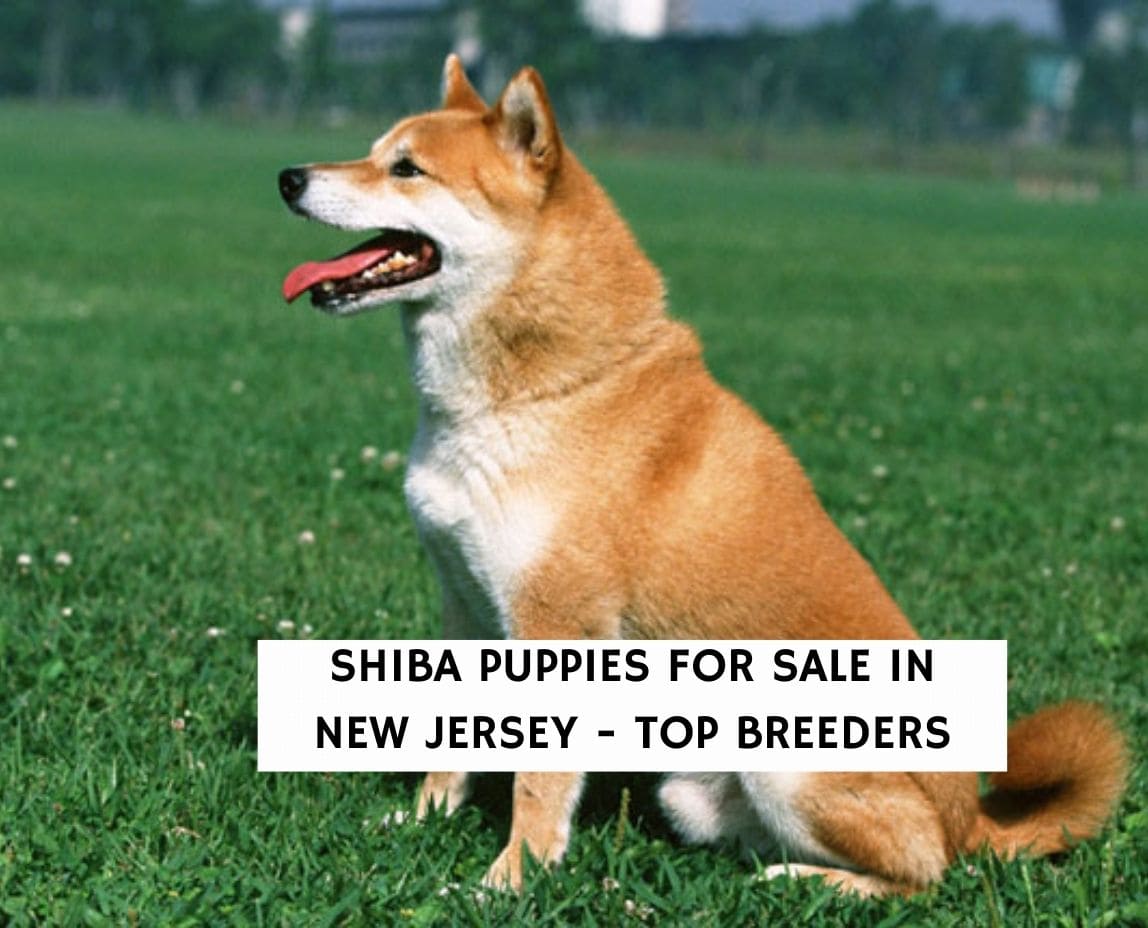 Here's what you need to know if you're searching for Shiba breeders in New Jersey. The Shiba Inu breed has been in existence for thousands of years, but the dogs have only recently become more mainstream.
Because of the increase in popularity of the dogs, you are more likely to come across puppy mills if you're seeking to adopt one. Shibas are energetic but aloof, and their personalities demand that you, as an owner, pay close attention to their care.
They may not always be the most affectionate, and you can expect lots of shedding. However, when your puppy comes from a reputable breeder, temperament issues and health conditions are less likely to be present.
Before scrolling down this list of Shiba breeders in New Jersey, check out these other breeders from the same state: Best Pug Breeders in New Jersey and Best Rottweiler Breeders in New Jersey.
Shiba Puppies For Sale in New Jersey
If you're in New Jersey and are searching for a Shiba puppy to adopt, you've come to the right place. The following are Shiba breeders convenient to New Jersey residents.
Shiba Product Recommendations: Best Dog Crate Alternatives and Best E-Collars For Aggressive Dogs.
1. PuppySpot's Shibas For New Jersey
If you can't find a local New Jersey Shiba breeder you love, you have the option of "shopping" from a nationwide marketplace. PuppySpot is one such marketplace, and the platform has a strict policy against puppy mills.
Breeders are regularly inspected and must be deemed safe and responsible before they're permitted to list puppies for sale. On the PuppySpot website, you'll have the option to search by the desired breed and then filter your results by location, age, sex, and more.
Once you find a puppy whose face you can't resist, you'll contact the breeder via the website. Be sure to interview your breeder and, if possible, visit the facility.
While PupppySpot does vet its breeders, you should use common sense and trust your instinct as well. Speak with the New Jersey Shiba breeder directly about breeding rights, registration, health guarantee, and other details. This information will vary from breeder to breeder.
PuppySpot Details
2. My Shiba Puppy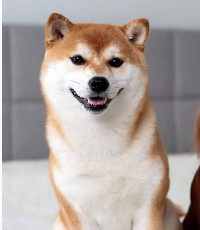 The first kennel on our list of the top Shiba breeders in New Jersey is My Shiba Puppy. The kennel is located in Staten Island, New York, but is convenient to New Jersey and Connecticut residents.
My Shiba Puppy will ship or deliver to you if you can't travel to New York. This breeder typically has a  half dozen or so puppies available for adoption, so be sure to put yourself on the waiting list as soon as you're able.
My Shiba Puppy has a strict policy against supporting puppy mills. That means that the puppy you adopt will have a clean pedigree and a clean bill of health. In addition, your dog will come with a health guarantee.
Once you're approved for adoption, you'll need to place a $250 deposit to be put on the waiting list for a dog. This will be deducted from the total cost of your puppy, which will range between $1,100 and $1,500. Breeding rights and AKC registration are additional.
My Shiba Puppy Details
3. Tengai Shiba Inu
Tenga  Shiba Inu is located in Delaware, but the kennel has operated for over 20 years in New Jersey. They still have connections in the Garden State and are just a short drive away.
Tengai specializes in the Shiba breed and is affiliated with the Wilmington Kennel Club and the National  Shiba Club of America. Dams and sires are shown regularly.
The small-scale breeder produces litters for their show purposes first. Puppies available for adoption are posted on the website only after the kennel has taken the first pick.
Once you've decided that a Shiba from Tengai is suitable for you, put your name on the waiting list as soon as possible. There is typically a six-month wait time for a puppy.
Your puppy will come with a health guarantee and will be up to date on vaccinations and deworming treatments when you pick it up.
Tengai Shiba Inu Details
4. AKC Marketplace's Shiba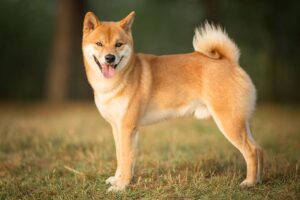 Another option available to you if you can't find a New Jersey Shiba breeder is the American Kennel Club Marketplace. The AKC manages this platform, and each breeder who lists puppies for sale has a relationship with the organization.
Your dog will likely come from AKC registered dams and sires, but be sure to ask your selected breeder to be sure.  Many of the breeders on the AKC Marketplace will ship and deliver dogs. That said, there are plenty of options within the network driving distance for New Jersey residents.
Pricing for your dog will vary with the kennel, as will health guarantee, breeding rights, showing rights, and deposit amounts. However, your dog will generally be up to date with shots and deworming treatments unless otherwise noted by the breeder.
While you're searching for your New Jersey Shiba puppy, be sure to check out the AKC's network of groomers and trainers,  too. You can establish relationships with AKC-approved professionals for the life of your dog.
AKC Marketplace Details
5. Little Monster Shibas
Little Monster Shibas is a Connecticut breeder of  Shiba puppies, but they serve the greater New England and mid-Atlantic area, including New Jersey.
While the kennel's waitlist is currently full, it's worth checking out the website frequently to be notified when new slots open, and puppies are available.
Little Monster Shibas specializes in Shiba Inu puppies, and they only produce litters when they know interest is high enough. The kennel does not ship or deliver dogs, so be sure you're willing to drive to the Connecticut facility to meet the mother and pick up your puppy.
Little Monster Shibas charges between $1,700 and $2,400 for its dogs; you'll be notified of the exact price when your name comes up on the waitlist.
Your puppy will be up to date with vaccinations and deworming treatments when they go home with you and will also come with a health guarantee.
Little Monster Shibas
Location: Windsor, Connecticut
6. Furrylicious' Shibas
Last on the list of Shiba Inu breeders in New Jersey is "Furrylicious." Furrylicious does not specialize in the  Shiba Inu breed. Instead, they are a puppy store that offers many breeds of dogs.
You'll need to check with the website to view the availability of Shiba Inu dogs in New  Jersey. You'll have the option to search by breed when you visit the site or call the facility.
Furrylicious breeders are a network of  USDA licensed and inspected breeders that are both reputable and responsible. In addition, the marketplace has a strict "no puppy mill" policy to ensure the health of your pet.
Your dog will come with vet clearance and be up to date on vaccinations and deworming treatments. In addition, they will be microchipped for safety and will have a limited health guarantee against illness and congenital conditions.
The price of your dog may vary depending upon gender, color, and other characteristics. You'll work with the Furrylicious team in-store to be matched with a  puppy that's right for your family.  During that process,  the staff will notify you of your required deposit and the total cost of your dog.
Unique to Furrylicious is that the facility offers payment options.  You can apply for financing directly through the website, or you can choose to pay with PayPal credit. This makes adopting a Shiba Inu puppy more accessible to those who can not afford a high upfront cost.
Furrylicious Details
Conclusion For The "Best Shiba Breeders in New Jersey"
The Shiba Inu breed is growing in popularity, and as a result, puppy mills are springing up across the United States. These facilities produce pets that may be unhealthy and may possess an undesirable disposition; it's best to avoid them.
When you adopt from a reputable breeder, you're increasing the likelihood of adopting a healthy and happy pet. Furthermore, these individuals know the Shiba breed well and can help you with questions and concerns you may have as your dog grows to adulthood.
Trust your instinct and choose a breeder you feel comfortable with; this will help ensure a long and healthy life for your new family member.
For more guides similar to this list of Shiba breeders in New Jersey, check out:
Before buying a Shiba Inu in New Jersey, learn more about the breed by watching "The Ultimate Guide of Owning a Shiba Inu" down below: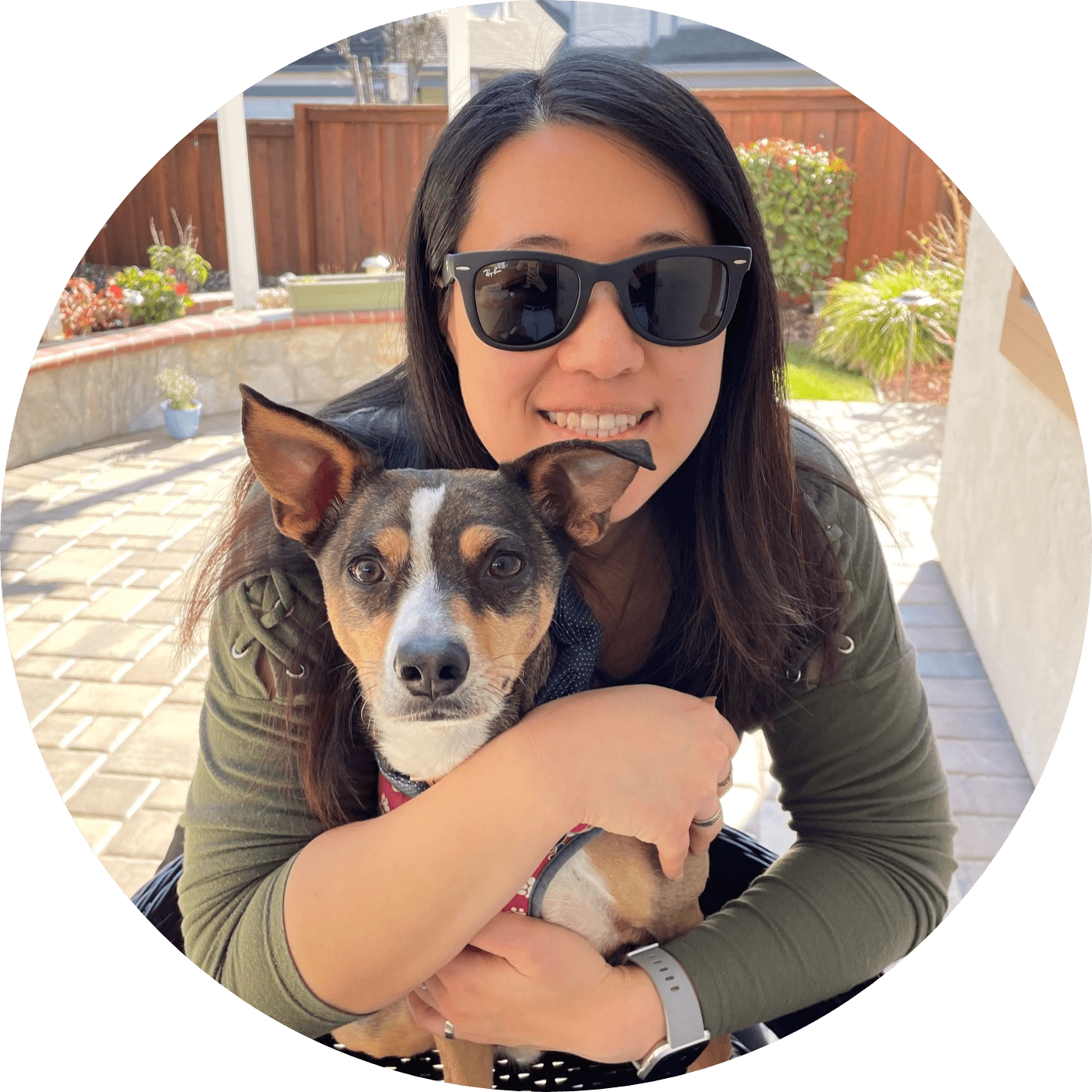 Dr. Sabrina Kong graduated from the Royal Veterinary College in England in 2016 and has been working at a small animal clinic in Northern California since then. She grew up in the Bay Area and got her bachelor's degree from Cal Poly San Luis Obispo. She also became a Certified Canine Rehabilitation Practitioner through a program at the University of Tennessee.
When she isn't in the clinic taking care of her four-legged patients, she enjoys traveling and trying new foods with her friends and her three-legged dog, Apollo. She adopted Apollo from her clinic when he was a puppy with numerous health issues. Dr. Kong truly cares about taking care of animals.