The shepadoodle is a designer breed that's produced when a German shepherd and a poodle are crossed. They were first introduced to the United States in the 1960s, but despite their tenure in the country, shepadoodle breeders in the United States can be difficult to find!
If you're interested in adopting a loyal, highly trainable, and intelligent dog into your family, a shepadoodle may be a good option for you! If you have difficulty finding a breeder, check this list. We've done the research for you, and have only included responsible and reputable breeders in our guide.
Before you adopt a shepadoodle, you'll want to do a bit of research on the breed to ensure that it's right for you. Grooming your pup regularly is an absolute must – his German shepherd genes make his hair prone to tangling and matting. Exercise is another consideration – these are active dogs that will need to go outside for walks and runs regularly.
Once you're sure this is the breed for you, consider checking with local shelters! Can you provide a loving home to a shepadoodle in need? Hundreds of dogs are put in shelters each year, where they await forever homes like yours.
Set on buying a new puppy? Here are the best shepadoodle breeders in the United States.
Before scrolling down, here are some related articles: Shepadoodle Guide (Poodle and German Shepherd Mix)
1. Teddy Bear Love Doodles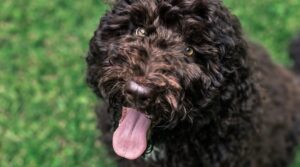 Teddy Bear Love Doodles is first on our list of the top shepadoodle breeders in the United States. They're based in Riverside County, California, just a short drive from Los Angeles. The kennel specializes in quality shepadoodles, bernedoodles, Aussiedoodles, and cavapoos, all of which are raised on the family's seven-acre ranch.
The family-run business uses its 25 years of experience to produce puppies that are healthy and well-socialized. Your dog will be vet-checked, vaccinated, and wormed before joining your family, and your pup will come with a five-year health guarantee.
To begin the purchase process, take a look at the available puppies and find the one you're interested in. Then email or call the kennel – you'll have the opportunity to converse with the kennel owners about your experience with dogs, your physical home, and other concerns the team may have.
Use this opportunity to ask them questions, too! Teddy Bear Love Doodles offers lifetime support to you and your dog!
Teddy Bear Love Doodles Details:
2. Shannon's Shamrock Kennels
Shannon's Shamrock Kennels is a South Carolina breeder that specializes in shepadoodles, Irish doodles, doxiepoos, and other dog breeds. They're another family-run business and your dog will have plenty of room to play, learn, and explore (supervised, of course) on the family's 20-acre property.
Parents are DNA tested and your puppy will come from a good pedigree. All puppies are nose-to-tail vet-checked and will have been vaccinated and wormed by the time it's time to go home with you. The kennel is also inspected by the county twice a year – you can be sure your puppy is coming from a safe and healthy environment!
The price to purchase a puppy from this breeder may vary, but you can usually expect to pay around $2,000 plus South Carolina tax. Send the kennel a text to be added to the contact list for news and upcoming litter information.
Shannon's Shamrock Kennels Details:
3. Treat Bluff Kennels
Treat Bluff Kennels is next on our list of the top shepadoodle breeders in the United States. They're an Illinois breeder, but they may be able to ship to you for an additional fee. Transportation of dogs depends upon their size, so discuss the specifics with the kennel when it's time for your dog to come home with you.
Check out the available puppies, then contact the Teat Bluff team. You'll be asked to place a deposit on your dog – typically $100 – to reserve your place on the waiting list.
Should you have any questions, please contact the breeder! They're more than happy to help you through the adoption process, and they provide lifetime support for as long as you have your shepadoodle.
Your dog comes with a health guarantee, and you may be required to sign a spay or neuter agreement for your dog. Your dog will be vet-checked and brought current on vaccinations and wormers before coming home with you.
Treat Bluff Kennels Details:
4. Double R Doodles
Double R Doodles is another Illinois breeder, and they produce several breeds of dogs: German shepaussiedoodles, shepadoodles, and Aussiedoodles. You can find your shepadoodle dog at this kennel no matter where you are in the country, as Double R Doodles can make arrangements to transport your dog to your nearest airport. Rates begin at $550.
Your shepadoodle will cost $1,800 no matter his or her color or other characteristics. If you see a puppy you're interested in, contact Double R Doodles right away! You may be required to place a deposit on your pup to hold him. Once he's old enough to go home with you, you'll receive vet records and a copy of your dog's health guarantee.
Discounts are available to military personnel and veterans, so be sure to bring your military ID!
Double R Doodles Details:
5. Strahan Farms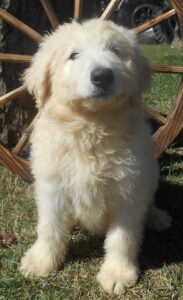 Strahan Farms breeds shepadoodles and Aussiedoodles, and they're located in Grass Lake, Michigan. The kennel is run by a professional dog groomer and an individual who has committed his whole life to learning about the needs of dogs – from his pet shop ownership to his breeding practices, Stu Strahan has plenty of experience!
You can view available shepadoodles by clicking on the appropriate link. News about available and expected litters will be posted on the website as information becomes available. If you're interested in adopting, you can place a $300 deposit to reserve your dog. The deposit will be deducted from the final purchase price of between $1,500 and $1,800.
Of course, you'll receive vet records of vaccinations and wormers when you pick up your dog. Speak with the team about the availability of a health guarantee for your dog.
Strahan Farms Details:
6. Forever Shepadoodles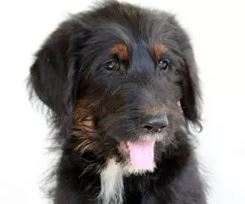 Forever Shepadoodles is located in South Lyon, Michigan, and the kennel solely focuses on raising healthy, happy little shepadoodles. They have just one dam and one sire, so litters aren't commonly available – you'll want to put your name on the waiting list just as soon as you know you're interested!
Check the website to learn more about the pedigree of the parents. Your puppy comes from good genes, and parents are tested and found to be clear of genetic diseases that may be carried down to their offspring.
By the time your puppy is ready to go home, he or she will have been given a clean bill of health from the vet, and your dog will have begun litterbox or crate training. Speak with the team to learn more about how you can further train your pup.
Registration for the American Canine Hybrid Club are available upon pickup of your dog. All puppies cost $1,500 regardless of color or other characteristics.
Forever Shepadoodles Details:
7. Fluff Family Doodles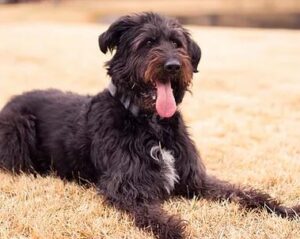 Lone Star State residents will love the next shepadoodle breeder on our list. Fluff Family Doodles is run by the Overman family, and is a veteran-owned business. Puppies are raised as members of the family and will be well-socialized with children and with other animals before joining your family.
This breeder is unique in that dogs are fed a raw diet while in the breeder's care. If you'd prefer to feed your dog kibble, let the team know. Your puppy can be transitioned to a diet of processed dog food before going home with you.
As you'd expect, your puppy will be vet-checked and vaccinated before he's sold to you. You'll receive vet records for your dog. Prices for standard shepadoodles range from $2,000 to $2,500.
Fluff Family Doodles Details:
8. PuppyFinder
If, for any reason, you can't find one of the best shepadoodle breeders in the United States on the list above, or if no dogs are available that you're interested in, be sure to check out PuppyFinder. PuppyFinder is a nationwide marketplace for breeders, and your new shepadoodle pup could be right in your neighborhood!
In addition to allowing breeders to post dogs for sale, PuppyFinder permits listings from shelters. Your forever friend could be waiting for a warm, loving home like yours.
Typically, rescue dogs are available for a lower cost than breeders charge. Should you adopt a shelter pup, be sure to get a feel for the dog's history, and for how much TLC he or she will need.
The breeders on PuppyFinder may offer delivery of dogs – you'll need to check with each one individually. No matter where you are in the United States, though, there are plenty of dogs available. Feel free to browse the listings if you're not committed to a shepadoodle, as there are hundreds of breeds listed!
PuppyFinder Details:
Conclusion For "Best Shepadoodle Breeders in the United States"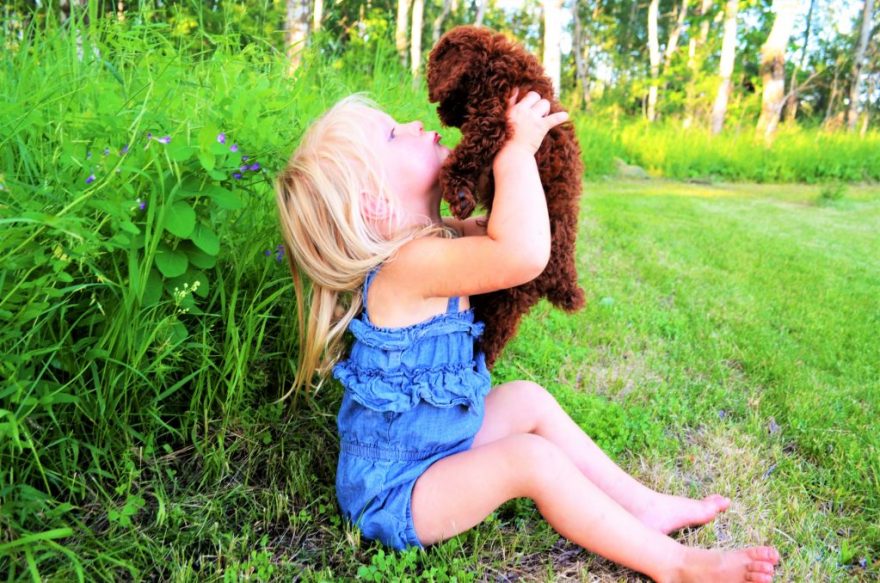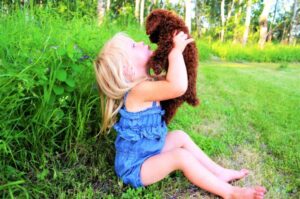 Shepadoodles are loving, medium-sized dogs that require quite a bit of grooming and exercise. They're relatively low-shedding, though, which makes them a great option for families with allergy sufferers. The best shepadoodle breeders in the United States can connect you with one of these sweet babies, no matter where you are in the country.
Whether you're purchasing a shepadoodle or any other dog breed, it's important that you seek out a responsible breeder. The health and future of your dog is largely determined by where he spent his earliest days, and a reputable breeder will do everything in their power to give your pup a good start.
Don't forget about rescues! If you're not married to the idea of adopting a baby pup, check out your local shelters. Thousands of deserving dogs are placed in shelter care each year through no fault of their own. Bring one of these babies home with you to give them a second chance at a happy life.
You will also like:
Before you find a Shepadoodle puppy for sale in the US, you can learn more about this dog breed by watching "10 Facts about the Sheepadoodle | Poodle Mixes World" down below: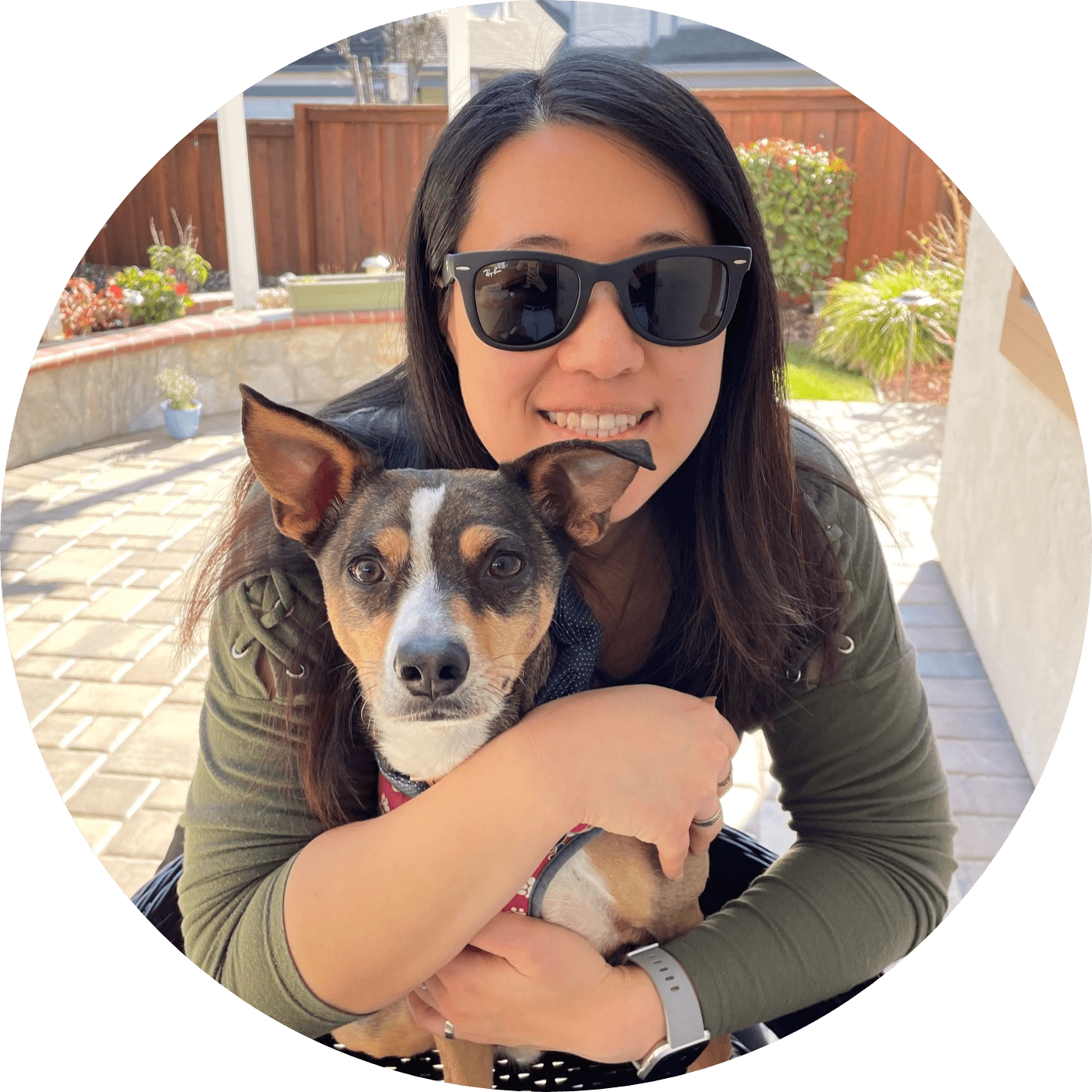 Dr. Sabrina Kong graduated from the Royal Veterinary College in England in 2016 and has been working at a small animal clinic in Northern California since then. She grew up in the Bay Area and got her bachelor's degree from Cal Poly San Luis Obispo. She also became a Certified Canine Rehabilitation Practitioner through a program at the University of Tennessee.
When she isn't in the clinic taking care of her four-legged patients, she enjoys traveling and trying new foods with her friends and her three-legged dog, Apollo. She adopted Apollo from her clinic when he was a puppy with numerous health issues. Dr. Kong truly cares about taking care of animals.