Are you searching for Sheltie breeders in Wisconsin? It is not easy to find reliable breeders, but lucky for you, we've created this post to help you find authentic, registered, and licensed breeders in Wisconsin. If you are looking for a reliable dog, you need to adopt a Sheltie.
Owners of the breed sing the praises of its amazing qualities. Developed in the Shetland Islands, near Scotland, you will find the Sheltie or the Shetland Sheepdog to be highly intelligent and agile.
Known for succeeding in everything it does, a Sheltie makes for the perfect therapy, service, and medical alert dog. It also excels in dog sports and has a very affectionate nature. If you want to increase the happiness in your life, you cannot go wrong when you get a Sheltie.
Before scrolling down this list of Sheltie breeders in Wisconsin, you can check out these other recommendations from our team at We Love Doodles: Best Sheepadoodle Breeders in Wisconsin and Best Dog Breeders in Wisconsin.
Sheltie Puppies For Sale in Wisconsin
Since finding a pure breed dog is not an easy task, finding the best breeder is crucial. To help you with your search, we have created the ultimate post just for you.
Sheltie Product Recommendations: Best E-Collars For Large Dogs and Best Dog Grooming Kit.
1. PuppySpot's Shelties For Wisconsin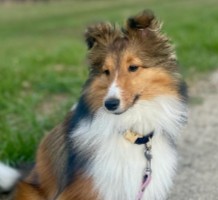 Since you're searching for Sheltie breeders in Wisconsin, we recommend checking out PuppySpot's online platform. PuppySpot is a dog marketplace where you can browse for available Sheltie puppies from the comfort of your home in Wisconsin.
It would help if you kept in mind that all Sheltie breeders with listed dogs must go through a strict screening process to rest assured, knowing that your companion will be safely shipped to your home in Wisconsin. Before continuing on your journey for a Sheltie puppy for sale in Wisconsin, you should check out the link to the marketplace below.
PuppySpot Details
2. Kuzhill Shelties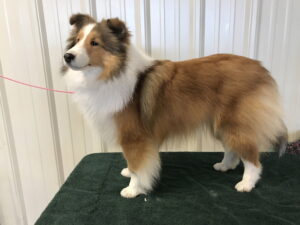 One of the best Sheltie breeders in Wisconsin is Kuzhill Shelties. It is a responsible breeder that truly cares about its puppies. As it is AKC registered, you can rest assured that it only offers some of the best Shelties. When you browse through the dogs available for performance homes and companionship, you will come across various options.
It is also a member of the American Shetland Sheepdog Association. Each puppy is bred under the guidelines prescribed by AKC to ensure the right temperament, structure, and health. To prevent the possibility of any genetic disease, the parents are tested for multiple health conditions, including eye defects and hip dysplasia.
The dogs are raised with lots of attention and love, puppy culture protocol, and early neurological stimulations to provide interested adopters with a furry buddy that they will come to appreciate. Prospective buyers are carefully screened and have to sign a written contract. The breeder is committed to ensuring that you find the perfect pet based on your lifestyle and personality. All you have to do is email them to show your interest.
Kuzhill Shelties Details
3. Birchwynd Shelties
The next breeder that offers Sheltie puppies in Wisconsin is Birchwynd Shelties. It started as a hobby kennel, but its success led to the recent expansion of its breeding program. At Birchwynd Shelties, high-quality dogs are bred selectively to produce healthy, well-behaved, and beautiful puppies.
In addition, the breeder follows the standards set by the AKC to ensure that each dog is raised right. Only the highest quality representatives from the breed. To find out if a puppy is available, you must contact the breeder.
Generally, Birchwynd Shelties always has a Sheltie that you can adopt. It is a member of Green Bay Shetland Sheepdog Club and the American Shetland Sheepdog Club, which tells you its authenticity. You are always welcome to visit them to meet with the puppies.
Birchwynd Shelties Details
4. Windmere Shelties
Windmere Shelties is a notable breeder widely known for its Sheltie puppies for sale in Wisconsin. It started back in 1989 when it acquired the first Sheltie and has grown exponentially since then. Having raised puppies for the better part of four decades, the breeder has an expert understanding of how to raise beautiful puppies that you will want to bring back home.
Although most of the dogs raised are show dogs, you can expect to find companion dogs too. You can expect to find a healthy Sheltie in just about every color when you request to adopt one. Having bred puppies since the 1900s, it is an expert in the field. Each dog lives with the breeder and is showered with attention and love. The dogs are VWD clear, OFA certified, and eyes CERF normal.
Their quality is impeccable, and they are health tested for everything. Moreover, you would also be pleased to know that the puppies have a great temperament and are DNA tested. As registration is limited, you need to reach out to get approved. The best thing about the breeder is that it offers lifetime breeder support, a written health guarantee, and neutered/sprayed puppies.
Windmere Shelties Details
5. Just a Dream Shelties
Last on the list of the best Sheltie breeders in Wisconsin is Just a Dream Shelties. Considered a top breeder, it has been around since 1990 and focuses on quality. Each puppy is surrounded by family and raised with love. When you adopt a Sheltie from this breeder, you have the assurance that it has been bred for compatibility with children, beautiful expression, intelligence, and structural soundness.
Boasting loving temperaments, the dogs either have a smaller or standard size. They make for an ideal family pet and are vaccinated. In addition to this, you also get a written genetic/hereditary guarantee. Just a Dream Shelties also provides shipping options. Therefore, you do not need to drive to the kennel to get your hands on a puppy.
Just a Dream Shelties Details
How to Choose a Sheltie Breeder in Wisconsin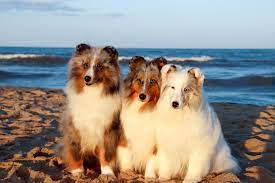 Since selecting a breeder is a huge decision, you could use all the help you can get. Here are some of the things that you should consider to pick out the best option:
Reputation: Reputation is everything. You must narrow down your list based on reputation. It will point you in the right direction. Knowing what customers have to say about the breeder is essential as you can rely on their testimonials to form an informed opinion. Read plenty of comments that people have left about the breeder to make up your mind. Even a simple Google search goes a long way. However, you should also check the comments on social media.
Health Checks: Next, you should consider whether the breeder performs health checks or not. Finding a healthy Sheltie in Wisconsin should be on the top of your mind. This is why you have to consider whether the breeder is concerned about the health of its puppies or not.
Health Warranties: You also have to think about health warranties on top of health checks. You must look for a breeder who provides a health warranty. It will help put your mind at ease as you would know that you can always request a refund or another Sheltie in case of a problem.
DNA Testing: To stay on the safe side, you need to make sure that you pick a breeder who performs DNA testing. You never know whether the dog has healthy parents or not and if they have transferred any disease to the puppies. Always ask to see evidence indicating that the dog does not have any genetic disease. It will help you bring home a perfectly healthy puppy.
Vaccinations: In addition to the above, you also have to look for a breeder to vaccinate your puppies. The last thing you want is an unhealthy puppy. Vaccinations are recommended for keeping Shelties happy and healthy. Ask the breeder to find out more about whether it regularly vaccinates its puppies are not. It will allow you to pick out the right breeder.
Communication: Lastly, you must not forget about the communication needs. Choose a breeder with a dedicated program to ensure that the puppies are well-socialized. It will make your life a lot easier as your bundle of joy will have no trouble communicating with others. Socialization skills are necessary when looking for a dog. This is why you have to learn more about the type of communication program the breeder has for its puppies.
More Information about Breeders in Wisconsin
What Is The Cost of Dog Adoption in Wisconsin?
The cost of dog adoption depends on the breed you want to adopt. A designer breed would normally cost you more. Expect to spend at least $250 to get a dog in Wisconsin.
Are There Shelties in Wisconsin?
There are plenty of Shelties that consider Wisconsin their home. These adorable creatures can be found everywhere. The chances are that you might have spotted someone with a Sheltie.
Can Wisconsin Residents Get A Dog?
Yes, Wisconsin residents are true dog lovers. Whether you live in Madison or Milwaukee, you are likely to come across all types of dog breeds daily.
Conclusion For The "Best Sheltie Breeders in Wisconsin"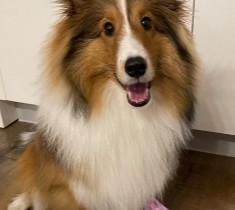 With a flowing coat in different colors, including blue merle, black, and sable, there are lots to love about Shelties. Their expressive eyes and refined head will melt your heart. It is a sensitive breed, making for the ultimate family member.
Keep in mind that Shelties love to bark. However, they love to learn new tricks and are always full of energy. As long as you adopt one from a quality breeder, as mentioned above, you will have nothing to worry about.
For more guides similar to this list of Sheltie breeders in Wisconsin, you can check out:
Before you bring home a Sheltie puppy from a breeder in Wisconsin, you can learn more about the breed by watching "Everything You Need to Know About The Shetland Sheepdog" down below: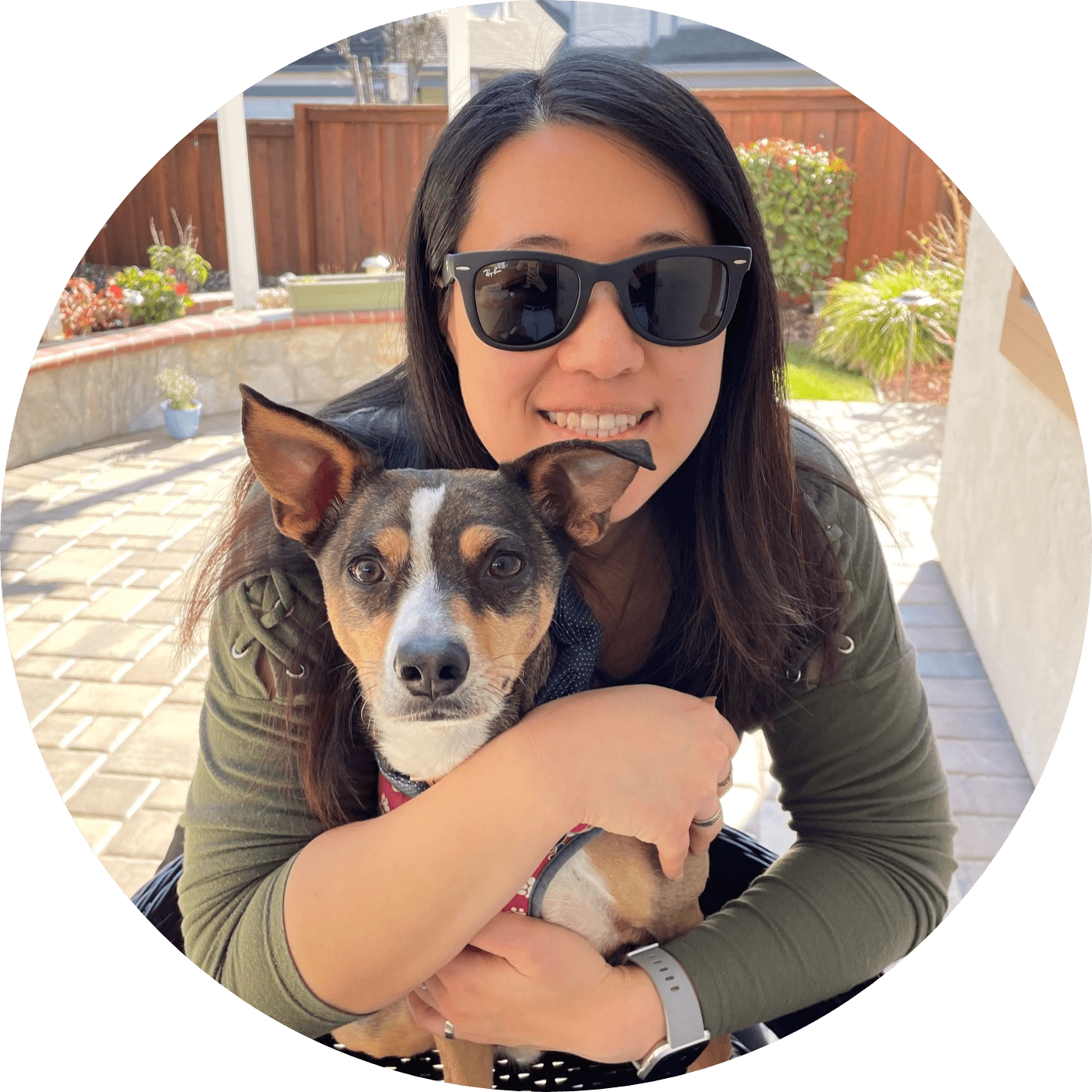 Dr. Sabrina Kong graduated from the Royal Veterinary College in England in 2016 and has been working at a small animal clinic in Northern California since then. She grew up in the Bay Area and got her bachelor's degree from Cal Poly San Luis Obispo. She also became a Certified Canine Rehabilitation Practitioner through a program at the University of Tennessee.
When she isn't in the clinic taking care of her four-legged patients, she enjoys traveling and trying new foods with her friends and her three-legged dog, Apollo. She adopted Apollo from her clinic when he was a puppy with numerous health issues. Dr. Kong truly cares about taking care of animals.