Our team has a question for you if you're searching for the best Sheltie breeders in Virginia. Do you want to have an intelligent puppy? Well, you are just at the right place. The Shetland Sheepdog or Sheltie is a herding dog that likes to have a close bond with the family.
They are often compared to a shadow as they prefer to be near their owners. This breed of dog originated from the Shetland Islands, Scotland. An animal intelligence expert, Dr. Stanley Coren, has tested this breed and placed it in 6th place out of 132.
Before scrolling down this list of Sheltie breeders in Virginia, check out these other recommendations from our team at We Love Doodles: Best Yorkie Poo Breeders in Virginia and Best Australian Labradoodle Breeders in Virginia.
Sheltie Puppies For Sale in Virginia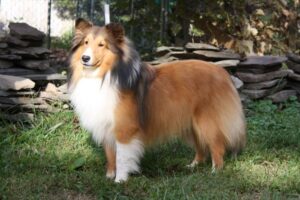 Finding Sheltie Breeders in Virginia just became easier. We are happy to introduce you to the best breeders in your area.
Sheltie Product Recommendations: Best Shampoo For Matted Dog Hair and Best Muscle Growth Supplements For Dogs.
1. PuppySpot's Shelties For Virginia
Since you're searching for Sheltie breeders in Virginia, we recommend checking out PuppySpot. PuppySpot is a reputable marketplace where you can browse for available Sheltie puppies from the comfort of your home in Virginia.
In case you're wondering, all Sheltie breeders on PuppySpot have to go through a strict screening process, so you can rest assured knowing that your Sheltie will be safely shipped to your home in Virginia. Before you continue searching for a Sheltie puppy for sale in Virginia, check out the link to the marketplace below.
PuppySpot Details
2. Dundee Shelties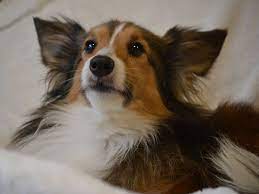 Dundee Shelties is a breeder with experience. Lyn and Bob Krivanek has been breeding quality Shelties since 1979. As they have four decades of experience, they know how to nurture the main strengths of Shelties like agility, herding, and obedience.
You can purchase a dog to be your companion or a show dog that you can take to competitions. All of their puppies come with health guarantees. The puppies also go through health screening for genetic diseases.
Show dogs have emphasized obedience, agility, herding, and psychical characteristics. All puppies are born in their home and receive all the attention they need. They are getting used to enjoying interactions with humans and their environment.
Dundee Shelties Details
3. Emerson Hill's Shetland Sheepdogs
Emerson Hill's Shetland Sheepdogs is a breeder registered with the AKC. Dogs for breeding get handpicked as they want to match the best representatives of the breed. In this way, they can yield puppies that meet the standards of this breed. Sheltie puppies in Virginia go to selected families after they turn eight weeks.
Before going to their loving families, puppies go through the socialization period where they interact with children, other dogs, and cats. This is ideal, as you are getting a puppy that is familiar with humans and different animals. A puppy familiar with household noises is a puppy that adjusts easily to a new home.
When it comes to medical, all puppies will be vaccinated, dewormed and will come with a genetic guarantee. You will have to pick up the dog personally as this breeder does not ship. As with most breeders, you will have to sign a spay/neuter contract.
Emerson Hill's Shetland Sheepdogs Details
4. Heartland Shelties
Heartland Shelties is a breeder that has had this breed of dog since 2003. With almost 20 years of experience in breeding dogs, they have learned the best practices for having healthy Sheltie puppies for sale in Virginia. At the loving home of Heartland Shelties, only dogs with the best qualities are selected for breeding.
The result is that you get dogs that are true representatives of their breed. Dog personalities range from cuddly and calm to playful and full of energy. It is up to you to get in touch and get the dog that will match your personality and lifestyle.
Heartland Shelties Details
5. Belmar Shelties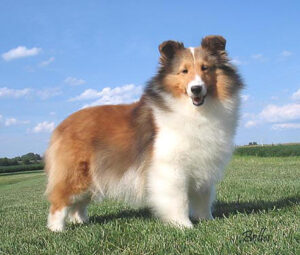 Belmar Shelties has been raising Shelties for almost 40 years. Their dogs have been attending shows since 1985. They are professionals in how to produce Sheltie puppies in Virginia that will meet the standards. All the dogs go through genetic testing.
Genetic testing includes checking the elbows, eyes, hips, and vWD. Once the dogs pass the tests, the breeding process can start. They describe themselves as a small breeder. All the dogs get plenty of attention and care that they need. The puppies socialize, and parents have enough time to recover until the next litter.
Belmar Shelties Details
6. Darmil Shetland Sheepdogs
Darmil Shetland Sheepdogs is a breeder that will carefully select the dogs for breeding. They will have only one to two litters per year. A lovely couple, Heidi and Peter Jacobson have, been proclaimed as one of the top breeders in 2002.
Their love for this breed was born in 1987 when they founded Darmil Shelties. With almost 40 years of experience in activities connected to agility, obedience, 4-H dog project leaders, and conformation, you can be sure that you are getting a puppy from a trusted place.
Darmil Shetland Sheepdogs Details
7. Whisperwind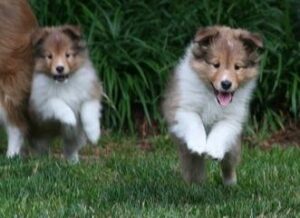 Aleta Canady has been a breeder for over 20 years. Her vast experience guarantees that the dogs will receive the care and dedication they need. Dogs are occasionally attending national shows in Canada, Florida, and Washington.
Whether you are looking for a show dog or a companion, you can find what you are after in one place. Every year the breeder attends the American Shetland Sheepdog National. Her dogs always receive prestigious rewards.
Aleta is a member of the Professional Handlers Association that entices dog shows, and represents the dog handlers. Judging from the photos on her website, she is a true dog lover. Her Sheltie puppies for sale in Virginia get all the love and attention they want.
Whisperwind Details
8. Warmwinds Shelties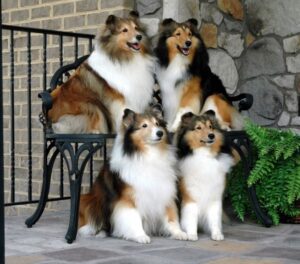 Last on the list of Sheltie breeders in Virginia is Warmwinds Shelties. Norma Engel is a breeder with a warm personality that gives love and attention to her Shelties. Some of her dogs are Best of Breed Winners, and all of them are AKC registered. The dogs go through tests for hips and eyes.
All puppies will receive the immunization before going to their new home. All moms at this breeder give birth only twice in their lifetime, so if you contact them at the right time, you might get a chance to own one of the puppies. Puppies are regularly groomed, played with, and adjusted to human presence.
Once you visit their website, you will be amazed by the beauty of the photos. All dogs look like they have come out of a fairy tale. With their luxurious smile and fur, they will surely charm you into clicking to see how you can get one of these adorable puppies.
Warmwinds Shelties Details
How to Choose a Sheltie Breeder in Virginia
Looking into the practices of breeders will allow you to make a good decision. A puppy with rich nutrition that receives quality care is a good choice. Good care includes grooming, health checks, and immunization.
According to some breeders, there is a difference between show quality dog and a pet. The dogs that pass all the physical and health tests are at the top of their class. Other breeders believe that you can overlook minor differences if you want to buy a pet. In some cases, one ear could be up, or the eyes are slightly bigger.
How Do I Get in Touch with a Sheltie Breeder in Virginia?
We have listed all the best Sheltie breeders in your area, so it is convenient for you to contact the breeders that you find to be professionals in what they do. Most of the breeders are very open to explaining their process of raising puppies.
They are happy to tell you about the areas that get most of their efforts. Their goal is to help the dogs to become the best versions of themselves. On their website, you will find all the information regarding immunization, health checks, and spaying/neutering.
Conclusion For The "Best Sheltie Breeders in Virginia"
Choosing a companion that will be your new family member is a fun and challenging task. Once you select the breeder that seems like a good fit, it would be wise to take a trip to the breeder. When you visit the breeder, you will be able to see if the puppy and other dogs are part of the family.
This step is crucial for selecting a breeder. If the dogs are part of family life, they will be physically and mentally healthy. At the end of the day, you want to have a healthy and happy puppy. A healthy puppy will make your life better and provide you with many years of joy. 
For more guides similar to this list of Sheltie breeders in Virginia, you can check out:
Before you bring home a Sheltie from a breeder in Virginia, you can learn more about the breed by watching "Everything You Need to Know About Sheltie Dogs" down below: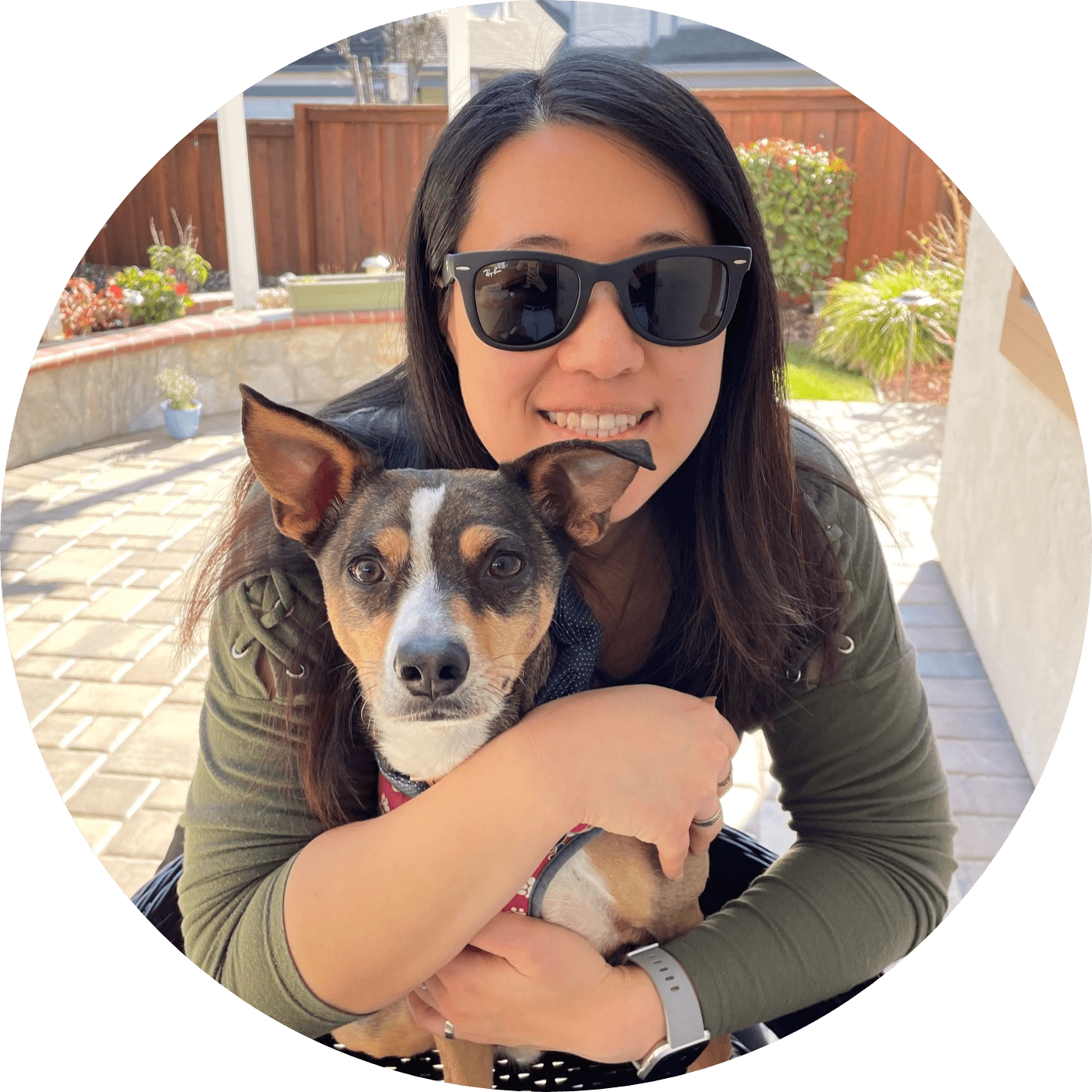 Dr. Sabrina Kong graduated from the Royal Veterinary College in England in 2016 and has been working at a small animal clinic in Northern California since then. She grew up in the Bay Area and got her bachelor's degree from Cal Poly San Luis Obispo. She also became a Certified Canine Rehabilitation Practitioner through a program at the University of Tennessee.
When she isn't in the clinic taking care of her four-legged patients, she enjoys traveling and trying new foods with her friends and her three-legged dog, Apollo. She adopted Apollo from her clinic when he was a puppy with numerous health issues. Dr. Kong truly cares about taking care of animals.