Here's what you need to know if you're searching for breeders with Pomeranian puppies for sale in Wisconsin. Pomeranian dogs are one of the most iconic dog breeds in the dog market. Their small and furry complexion attracts millions of dog enthusiasts and families to them every year.
Before you scroll down this list of breeders with Pomeranian puppies for sale in Wisconsin, you can check out these other recommendations from our team at We Love Doodles: Best Dachshund Breeders in Wisconsin and Best Belgian Malinois Breeders in Wisconsin.
Pomeranian Breeders in Wisconsin
You've come to the right place if you want to get one of these Pomeranian dogs as your pet but have no idea where to go. In this article, we'll look at some of the best Pomeranian breeders in Wisconsin.
Pomeranian Product Recommendations: Best Plush Dog Toys and Best Ceramic Dog Bowls.
1. PuppySpot's Pomeranians For Wisconsin
Suppose you're thinking of getting a new Pomeranian puppy before you go and look for any breeder nearby. PuppySpot offers a more efficient, comfortable, and easier way to get your hand on a high-quality puppy. PuppySpot works as a middleman between families and breeders.
They are responsible for ensuring that who they work with can offer quality services that they can then offer to the adopting families. Luckily, PuppySpot is considered one of the best sites, mainly due to a rigorous application process in which only 1 out of 10 applicants pass.
Mission 
PuppySpot seeks to breed happy and healthy puppies and help them find a home where they'll lead happy and healthy lives. As a secondary goal, they look to share all the happiness they have gotten from having a dog themselves by offering an easy way to get your hands on one.
Vision
PuppySpot was created over ten years ago. They saw the chance to considerably ease a puppy's adoption process without surrendering the quality and effort a puppy deserves. Their website is very user-friendly, making adopting a puppy as easy as possible.
What PuppySpot Offers
What is particularly special about PuppySpot is that they have a unique approach to their puppies compared to other marketplaces. Every breeder they work with has to pass a very difficult application process that includes over 100 different aspects of evaluation. From this, only 10% of breeders pass the test: Only the very best breeders.
When they are breeding, health is their foremost priority. It is very important to PuppySpot that the puppies they offer are healthy and can lead long and happy lives. Before puppies are sent to their owners, they are checked from nose to tail for disease.
In case something health-related happens to your Pomeranian companion, PuppySpot offers a 10-year guarantee. PuppySpot is not a Pomeranian puppy mill. They give a lot of attention and care to every puppy they breed to make sure they grow to be happy, energetic, and full of personality.
PuppySpot Details
2. Pampered Pomeranian Lazy Day
Let's start this list with Pampered Pomeranians. Pampered Pomeranians follow tight standards to breed their dogs with the utmost quality, producing happy, healthy, and well-behaved dogs. They start the process by testing the male and the female dogs for a series of things, including eye, patella, and heart health.
Once the puppies are born, they are vaccinated, DNA tested, and taken to the vet for a checkup. They are AKC (American Kennel Club) registered breeders, meaning they can be trusted as quality and legitimate breeders.
While growing, their Pomeranians are very active. They have plenty of space to run around and play with their siblings, which helps them learn social skills. Additionally, they are taught to use the litter box from an early age. If you're interested, be sure to apply with time, as there will likely be a waiting list.
Pampered Pomeranian Lazy Day's Details
Website: Pampered Pomeranians
Address/Location: Butternut, Wisconsin, United States
Phone Number: 715-661-4892
3. Puppy Patch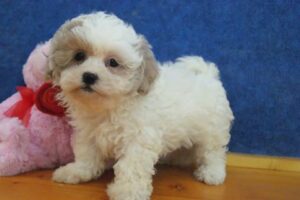 The second breeder we'll review today is the Puppy Patch. With the goal of breeding puppies with good temperament and sound genetics, Puppy Patch is worth mentioning as they also happen to be one of the few Pomeranian breeders in the state.
Patti, the owner of the Puppy Patch, has been raising Pomeranians since 1989. She has plenty of experience breeding and selling happy and healthy puppies. The healthy part is always a priority for them. Once the puppies are born, they'll live in a clean and comfortable environment where they'll be taken care of.
They'll also receive a vaccination and a de-worming treatment. They mostly specialize in pomeranian half breeds with Poodles, called Pom-a-poo. These puppies have the best of both breeds and are quite calm and gentle. If you're interested, they're located in Fremont, Wisconsin. The road to pick up one of these beautiful dogs should be a couple of hours.
Puppy Patch Details
4. Puppy World
Puppy World is another shelter that breeds a wide variety of puppies, and now and then, they might have a  pomeranian for you. They've been in business since 1996, meaning they have more than 25 years of experience breeding all kinds of dogs to a high-quality standard.
Health is their number one priority. Therefore, the puppies receive almost weekly checkups from the veterinarian. In addition, they will also receive some vaccinations to boost their health. They also have the goal of sharing happy animals for you to enjoy life with.
Should you consider buying a dog with them, they also offer a 1-year guarantee for an unexpected health event. They have a very friendly staff who always help you and support you with your new neighbor.
Puppy World Details
5. AKC Marketplace
Going into the digital world, the AKC marketplace is also a great way to find pomeranian breeders online. AKC (American Kennel Club) is an online marketplace that works as an intermediary between a dog breeder and a dog buyer.
The breeders are all AKC certificated, meaning they are quality breeders worthy of your trust. The AKC works throughout the country, but it also works in Wisconsin for this article's focus. You'll be able to communicate with the dog breeders via email or text messages. Be sure to ask any questions that you might have about getting the dog or how it was bred.
That should give you the certainty you'll need to move forward or look for another seller. This option is particularly unique compared to the other ones because you can do most of the work from home, and you can maybe even arrange to have your new pet brought to you.
AKC Marketplace Details
6. Lakeside Puppies
Going outside Wisconsin and into Minnesota, we can find Lakeside puppies. They specialize in breeding purebred Pomeranians. With over 60 years of pomeranian breeding knowledge, Lakeside Puppies is one of the best pomeranian breeders in the entire state.
They are an AKC registered breeder. Their main goal is to raise healthy and happy puppies. To accomplish that, the puppies will get a weekly visit from the vet and a couple of vaccinations and de-worming.
If you choose to get your pomeranian with them, they also offer a 1-year guarantee if some unexpected health-related events come to pass. There is also no waiting list, and the puppies will be given to your care from 8-10 weeks after birth.
Lakeside Puppies Details
7. Bear Face Poms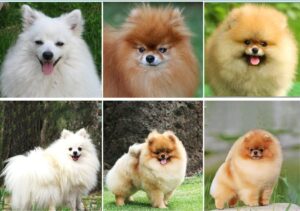 Last on our list of breeders with Pomeranian puppies for sale in Wisconsin is "Bear Face Poms." They focus on breeding teacup pomeranian puppies, which happen to be as close to the most adorable you'll ever see in your life. They are very selective breeders who look to breed happy, healthy, and well-behaved Pomeranian dogs.
To breed them as healthy as possible,  once the puppies are born, they mostly focus on getting them checked every week or two and de-wormed and vaccinated. If you're looking for a dog like this, there is a waitlist, so take your time and do your due diligence with some anticipation.
Bear Face Poms Details
How to Choose a Pomeranian Breeder in Wisconsin
Choosing a good dog breeder is very important but often quite underrated. This decision can determine your dog's personality, health, and training level. All of this depends on who you trust to breed and train them. To make a clear choice, be sure to do the most amount of research possible, and don't be afraid to ask any questions you may have.
It is very important to ask everything that is on your mind. Breeders sometimes have different breeding philosophies, and it's your job to find one that agrees with what you're looking for. There are some breeders that, to ensure health, like to perform additional medical tests on the puppies' parents. Some of these tests are:
PRA (Progressive Retinal Atrophy)
OFA Patella Exams
OFA Cardiac Exams
CAER Eye Test
Don't forget to check for option flexibility. There might be some breeders who'll focus on helping you once you have your dog. Others will give you a starting kit. Some other breeders' might even take back your dog if you can't take care of it anymore, so it's important to find all of that out. The best choice of breeder will be the one who checks the most boxes.
More Information About Pomeranian Breeding in Wisconsin
It is not that difficult to find a Pomeranian breeder in the state. However, be sure to do your due diligence and take your time to the process with anticipation, as sometimes waiting to get your hands on one of these puppies can take a long time.
Wisconsin is also quite big. Many breeders are across the state, and even more in the neighboring states nearby, such as IL, MI, and IN. At the most, the nearest breeder should only be a couple of hours away.
It is also favorable to go with verified breeders with some certification, such as the American Kennel Association or the Continental Kennel Club. This can boost your confidence in the puppy you're getting and, more specifically, the breeding quality and care that it has received up to that point.
Pomeranian Guides: What You Should Know About Shaving a Pomeranian.
Conclusion For The "Best Pomeranian Breeders in Wisconsin"
The place where you get your Pomeranian matters. It can influence your dog's personality and behavior. So thinking about where you'll get your dog is something you shouldn't take for granted.
Most breeders are just looking to get their puppies to places where they'll be loved and taken care of, teaching them how to behave and breeding them to the best of their ability to ensure they are healthy and live a long time.
In the end, there are plenty of options for you, but each one of them will have its benefits and setbacks. It just depends on personal preferences and what is more valuable for you.
For more guides similar to this list of breeders with Pomeranian puppies for sale in Wisconsin, you can check out:
Before you bring home a Pomeranian puppy from a breeder in Wisconsin, you can learn more about this dog breed by watching "10 Things You Should Know Before Getting a Pomeranian" down below: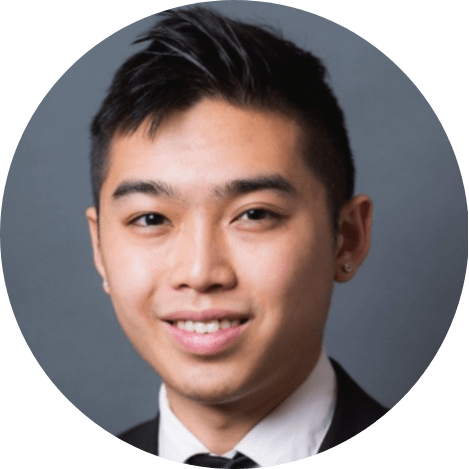 Andy is a full-time animal rescuer and owner of a toy doodle. When he's not saving dogs, Andy is one of our core writers and editors. He has been writing about dogs for over a decade. Andy joined our team because he believes that words are powerful tools that can change a dog's life for the better.
Why Trust We Love Doodles?
At We Love Doodles, we're a team of writers, veterinarians, and puppy trainers that love dogs. Our team of qualified experts researches and provides reliable information on a wide range of dog topics. Our reviews are based on customer feedback, hands-on testing, and in-depth analysis. We are fully transparent and honest to our community of dog owners and future owners.