Finding breeders with Pitbulls for sale in Connecticut from a reputable breeder can be somewhat of a challenging process for those that haven't had to do so before. With so many different breeders, narrowing it down to the right one can feel overwhelming. After all, you want your Pitbull to be free and clear of any health concerns well into the future of its life.
Before you scroll down this list of breeders with Pitbulls for sale in Connecticut, you can check out these other recommendations from our team at We Love Doodles: Best Pitbull Breeders in Minnesota and Best Pitbull Breeders in Massachusetts.
Pitbull Breeders in Connecticut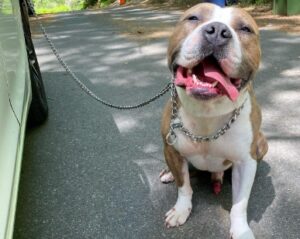 If you're looking for Pitbulls in or around Connecticut, you'll want to stay tuned.
Pitbull Product Recommendations: Best Dog Shampoos for Pitbulls & Best Brush for a Pitbull.
1. Bobo's Best Kennels LLC
BoBo's Best Kennels™ LLC focuses on breeding Pitbull puppies that will grow into intelligent, friendly family pets. Their dogs are fed a high-protein diet and get plenty of exercises. They focus on socializing and exercising their dogs as they mature to ensure their lifelong happiness and good health.
Bobo's Best Kennels is one of the best Pitbull breeders in the entire state. They've been in the business for over a dedicate, and they have a strong dedication and focus on:
Bone structure
Muscle tone
Body composition
Intelligence
Speed
Athleticism
They are a breeder who cares about their pets' well-being and wants to ensure they go to good homes every time. They are also very careful to stay away from inbreeding within three generations. If you're looking for a male Pitbull, you can expect it to max out at around 75 lbs and 17 inches in height. If you're looking for a female, you can expect it to be around 65 lbs when fully grown and 15 inches high.
Bobo's Best Kennels is careful not to overbreed their Pitbulls, and they work alongside a veterinarian to ensure everything is done properly. All of their Pitbulls are up to date on vaccinations. They are also dewormed and come with health certificates. You'll also be glad to know they are registered with the American Bully Kennel Club and United Kennel Club.
Bobo's Best Kennels LLC Details
2. MMK Manmade Kennels
MMK Manmade Kennels has been breeding Pitbulls for over 25 years, and they assure their customers that with that amount of experience, they know what is entailed in a fully successful breeding process.
MMK Manmade kennels boast that their Pitbull puppies are the best on Earth. While they might be biased, you learn a thing or two after breeding a specific breed for a quarter of a century. Their goal is to breed the perfect Pitbulls for the family.
They are focused on breeding Pitbulls with a pleasant temperate for any family they are sold to. If you combine the years of experience of their entire team, you're looking at 40+ years. They also have experience breeding XL Pitbull Terriers.
Their Pitbulls are all selectively bred to be:
Therapeutic
Great companions
Guardians
Intelligent
They have assisted hundreds of people from all over the world in getting their Pitbulls over the years. MMK Manmade Kennels carefully plans their breeding process for long before the pups even arrive. Perfection cannot be rushed, and their goal is to breed Pitbulls that are safe for every family member to be around.
You won't have to worry about a Pitbull being aggressive when purchasing yours from MMK Manmade Kennels. When you purchase a Pitbull from this breeder, you become part of the Manmade family. This community of proud Pitbull owners purchased their Pitbull from MMK Manmade Kennels.
MMK Manmade Kennels Details
3. RBR Kennel
RBR Kennels is an experienced and reputable breeder that offers their Pitbull puppies worldwide, including right into the heart of Connecticut. They have become a highly respected Pitbull breeder and provide training for those interested in that. RBR Kennels' goal is to provide healthy and happy Pitbulls to anyone interested.
Customer service is their main priority, and a couple of other things they focus on for their Pitbull puppies are:
Great temperaments
Ideal size
Attractiveness
You get the whole package when you get a Pitbull from RBR Kennels.
RBR Kennels Details
4. Top Blue Kennels
Top Blue Kennels focuses on the XL and XXL Pitbulls, so if you're looking for a little bigger Pitbull, you'll want to consider checking this breeder out. People from all over the world check out Top Blue Kennels because of the muscular appearance of their dogs. One of their Pitbulls even weighs upwards of 170 lbs.
Like another breeder above on the list has said that they are the best Pitbull breeder on the planet, Top Blue Kennels also boasts the same thing. So, if you're looking for the best Pitbull, you most likely won't go wrong with either one.
Top Blue Kennels focuses highly on the temperament of their dogs. They make sure to raise them around family, including young kids. They choose only the best bloodlines throughout their breeding processes.
Top Blue Kennels Details
5. Blue Firepits
Blue Fire Pits focuses on XXL Pitbulls that come with:
Muscles
Blocky, square heads
A lot of energy
Great temperaments
Health
They have over 15 years of Pitbull breeding experience and provide affordable pricing on all Pitbulls.
They have a focus on a gray/blue color of the coat, but they've also done a lot of other colors, such as:
If you want a Pitbull from this breeder, you'll have to provide them with contact information.
If you're getting your puppy delivered, it will come with:
UKC papers
2-year health guarantee
Health certificate
Proof of vaccinations
Blue Fire Pits ships their Pitbulls worldwide, but you can expect the cost to reflect the location to which you're getting it delivered.
Blue Firepits Details
6. Blue Passion Kennels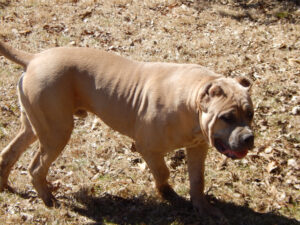 Blue Passion Kennels focuses on intelligence and quality that is of show-level caliber. They also come with a host of veterinarian references to back up their breeding practices, so you won't ever be left with questions in your mind about how reputable they are.
They guarantee your Pitbull will live a long and healthy life, and the last thing you'll have to worry about is hereditary or genetic concerns. None of their puppies have ever been sold for illegal purposes. If you purchase a Pitbull from them, they recommend getting it spayed or neutered within six months.
They use very effective dog vitamins throughout their breeding processes, and they swear by them time and time again. Blue Passion Kennels has dozens of positive testimonials on their website, and after seeing the pictures of their Pitbulls,  you can be sure that this is a reputable breeder. Finding a Pitbull for sale in Connecticut shouldn't be a stressful ordeal. Trying any one of these breeders will make your search much more efficient.
Blue Passion Kennels Details
Conclusion For "Pitbulls For Sale in Connecticut"
Choosing a breeder is like choosing a new car dealer. Spend some time researching the breeders in your area, and then choose one to purchase a dog from. Breeders are the best source for finding healthy, well-bred Pitbull puppies.
A reputable breeder will be honest and open about health problems in the breed and the incidence with which they occur in her lines. A good breeder can tell you about the breed's history, explain why one puppy is considered pet quality while another is not, and discuss what health problems affect the breed and the steps she takes to avoid those problems.
Pitbulls are some of the most loyal and loving dogs you'll ever meet. But before you fall in love with that adorable puppy face, it's important to make sure you're choosing a responsible breeder who will sell you a happy and healthy companion.
For more guides similar to this list of Pitbull breeders in Connecticut, you can check out:
If you enjoyed this guide on this list of breeders with Pitbull for sale in Connecticut, you might want to watch the "10 Fun Facts About Pit Bulls" video down below:
Garrett loves animals and is a huge advocate for all Doodle dog breeds. He owns his own Goldendoodle named Kona. In addition, he volunteers at the Humane Society of Silicon Valley, where he fosters dogs and helps animals. Garrett enjoys writing about Doodles and believes that dogs can teach humans more about how to live than humans can teach a dog.
Why Trust We Love Doodles?
At We Love Doodles, we're a team of writers, veterinarians, and puppy trainers that love dogs. Our team of qualified experts researches and provides reliable information on a wide range of dog topics. Our reviews are based on customer feedback, hands-on testing, and in-depth analysis. We are fully transparent and honest to our community of dog owners and future owners.