Are you looking for the best place to adopt a Pitbull in Oklahoma? You have come to the right place, as we have carefully reviewed and curated a list of the most reputable rescue organizations that rescue and rehome this dog breed. Choosing to adopt is a great act of kindness, as most dogs need a place to call home.
Many Pitbulls end up in shelters through no fault of theirs but their previous owners. Most of these dogs are healthy, well-socialized, and trained but still end up in shelters because their owners are not ready for such breeds, deceased, relocating, or divorced.
There are many advantages to adopting this breed from a shelter, one of which is its cost-effectiveness. Adopting a dog is a lot cheaper than buying from a breeder. These dogs also have the added benefits of being spayed/neutered, being up-to-date on vaccines, and is microchipped.
In addition to being trained before the rescue, the best rescue groups also re-socialize and train their dogs before adoption, making it easy for them to blend into their new families. Without further ado, here are some of the best Pitbull rescues in Oklahoma.
Before you scroll down this list of Pitbull rescues in Oklahoma, you can check out these other dog rescue shelter recommendations from our team at We Love Doodles: Best Boston Terrier Rescues in Oklahoma and Best French Bulldog Rescues in Oklahoma.
Find a Pitbull Rescue Shelter Near Me in Oklahoma
Our team at We Love Doodles created and compiled this list of the best Pitbull rescues in Oklahoma for you to check out.
Pitbull Product Recommendations: Best Dog Football Toys and Best Flea Shampoos For Dogs.
1. Prima Pitbull Rescue and Sanctuary
Reputation is one of the essential things to consider when looking for the best place to adopt a Pitbull. Many reputable groups are compassionate about this breed and are wholeheartedly involved in saving and finding them a new home – Prima Pitbull Rescue and Sanctuary is one such.
Prima Pitbull Rescue and Sanctuary consist of avid Pitbull lovers who would go the extra mile to ensure these dogs get the good life they deserve. Prima Pitbull Rescue and Sanctuary is relatively new in the pet rescue space, but it consists of highly experienced pet rescuers.
It is a foster-based rescue organization that relies on volunteers and donations from supporters. All their rescued dogs are placed in foster homes and cared for until their forever families come for them. While in foster care, the dogs are given quality medical/vet care and treated for any known medical condition.
In addition, the dogs are brought up to date on immunizations and other preventative medication to help boost their overall health and well-being. Prima Pitbull Rescue and Sanctuary also rehabilitates and trains the dogs while in foster care. Proper behavioral training and socialization are provided to make the dogs more pleasant and easily adapt to their new families.
Prima Pitbull Rescue and Sanctuary is also working towards building outdoor walking trails, an indoor boarding facility, and many more on its 27-acre farm. The rescued dogs will have their sanctuary there after the completion of the project.
Prima Pitbull Rescue and Sanctuary Details
2. Pitbull Rescue Oklahoma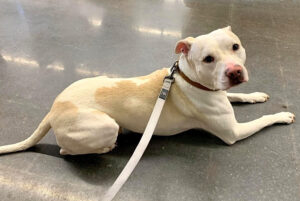 Pitbull Rescue Oklahoma is a breed-specific rescue with a lot of experience. The volunteers of this rescue organization are highly knowledgeable about this dog breed thanks to their years of experience and dedication in this field. This non-profit pet rescue organization specializes in the Pitbull breed dog.
Their goal is to provide a haven for Pitbull-type dogs in need. The organization is committed to saving and giving these dogs a better life. They achieve this by taking them off shelters and the streets, rehabilitating, and placing them in loving homes forever.
Pitbull Rescue Oklahoma encourages their dogs' overall mental and physical well-being through adequate vet care and training. Training is essential to this rescue organization, as these dogs need proper training to be great additions to their new families. All their dogs are evaluated and trained according to their needs.
Dogs with health issues are catered for and treated by professional vets. Whether the dog requires surgery or regular preventatives, Pitbull Rescue Oklahoma is always up to the task, thanks to its supporters and volunteers. Their love for this breed also extends to their communities.
The organization provides its community with the necessary information and resources to become responsible Pitbull owners. They teach people how to care for these dogs and promote the importance of spaying/neutering pets to manage the pet overpopulation crisis. On that note, all their rescued dogs are spayed/neutered before adoption.
The dogs are also heartworm tested and given heartworm preventatives. Every Pitbull they work with is given a fair chance. They give them a chance to be a dog, regardless of their condition, just like any other. The dogs are allowed to play with other dogs while experiencing the love of a family.
They are treated as family members and go to bed every night with a full belly, knowing that life will still be good when they wake up the next day. Pitbull Rescue Oklahoma encourages all potential adopters to read about the breed to ensure it is the right breed for their family.
Before completing the application, you must also read the program's adoption criteria. The application information will be used to pair you with a dog that best suits your family. Applicants are also required to provide a vet reference during the application process.
After assessing your application and calling your vet reference, a volunteer will contact you to schedule a home visit to check off on fencing. Once approved, they will schedule a meet and greet and finalize the adoption.
Pitbull Rescue Oklahoma Details
3. Legacy of Hope Rescue
Legacy of Hope Rescue is a volunteer-based pet rescue organization that saves all dog breeds in need. They have a central location where all rescued dogs are accommodated according to their age, breed, and health needs. They rescue Pitbull-type dogs regardless of their medical, physical, and mental condition.
The program consists of volunteers passionate about saving dogs and finding the best permanent homes. These volunteers have families and other jobs and care for about 100 dogs in the rescue facility. Legacy of Hope Rescue officially became a non-profit organization in April 2011.
This organization has rescued and rehomed thousands of dogs since its establishment. They can achieve this through donations, adoption fees, and compassionate volunteers. Legacy of Hope aims to create a community knowledgeable about pet preventative health and behavioral training.
They believe with such a community, shelters around the state and nationwide will be empty. The organization believes that all dogs should experience love and be treated as family members. They also promote the spaying and neutering of dogs as one of the best solutions to the pet overpopulation crisis.
All their rescued dogs are spayed or neutered before being placed for adoption. In addition, they provide core training and socialization, which are highly beneficial to both the dogs and their new owners. All their dogs are protected with preventative healthcare and up to date on vaccinations.
They are also tested for heartworm and other common health conditions associated with dogs. Legacy of Hope rescues abused, abandoned, and homeless dogs in need. They have a "whatever it takes" approach towards rehabilitation, ensuring every dog is equipped with all they need to thrive in its new home.
Legacy of Hope Rescue uses fosters' experience and advice to place their dogs in the perfect forever homes. They evaluate the dogs' temperament and spend quality time with them to know their unique traits and needs, which helps them choose the ideal forever homes.
Legacy of Hope Rescue Details
4. Mutt Misfits
Pitbulls make excellent companions dogs when properly trained and socialized. The best rescue groups invest a lot of time and resources into training their Pitbulls, adding more value to their lives and increasing their chances of adoption. Mutt Misfits is one of the few rescue groups you can rely on for well-socialized and trained Pitbull-type dogs.
Mutt Misfits is a registered pet rescue organization that caters to the needs of various dog breeds. It is an all-breed rescue group that pays close attention to Pitbull-type dogs. Mutts Misfits focuses on helping unwanted dogs in situations that could result in harm or euthanasia. They mainly focus on dogs with injuries, medical illnesses, and advanced age that are usually overlooked.
By partnering with the public and animal shelters, Mutt Misfits promotes responsible pet ownership, adopting special needs dogs, and spaying/neutering. Their ultimate goal is to save those who cannot be saved. They save these dogs and meet their unique health/medical needs before listing them for adoption.
All dogs adopted from this rescue organization are:
Vaccinated for rabies, hepatitis, distemper, parvovirus, and parainfluenza
Spayed or neutered
Heartworm tested and on heartworm preventative
Microchipped
Mutt Misfits tests and treats for any medical condition before putting the dogs up for adoption. They rescue puppies, adults, and seniors of various breeds and sizes. The rescue group has a lengthy adoption form to capture all the details needed to pair you with the right dog. They aim to make every adoption a success and ensure the dogs remain in their adopted homes for the rest of their lives.
Mutt Misfits Details
5. Bella SPCA
Lastly, we have Bella SPCA – an all-breed rescue organization that often saves and rehomes Pitbulls. Bella SPCA uses both a rescue facility and a foster-based system to save pets. They rescue, rehabilitate, and rehome dogs and cats of all breeds and sizes.
The organization works with professional vets to provide the best medical/vet care possible for all rescued dogs. Special attention is given to dogs with special health needs, ensuring their unique health needs are met as soon as possible. Bella SPCA has more than 230 foster homes in Oklahoma. It is one of the largest foster-based rescue organizations in the state.
With such a large foster base and volunteers across Oklahoma, Bella SPCA has adopted more than 10,000 pets. The organization has vaccinated more than 8,350 pets and spent over $1,000,000 on vet care. They care a lot about the rescued dogs and are committed to giving them a second chance at life.
Each dog for adoption is:
Spayed or neutered
Microchipped
Given age-appropriate vaccines
Heartworm tested
Goes home with 30 days of pet insurance
Bella SPCA screens potential adopters properly to find the best matches for their dogs. In addition to ensuring the dogs are emotionally, mentally, and physically fit to join their new families, Bella SPCA has a follow-team that monitors recent adoptions and ensures the adoption is a success.
Bella SPCA Details
Conclusion For The "Best Pitbull Rescues in Oklahoma"
Some rescues listed here do not always have Pitbull dogs displayed on their website or update their list of available dogs regularly, so we recommend contacting them via phone or email before filling out the adoption application online. It is also worth noting that the dog you see online might not be the one you will adopt, as most of them pair dogs with adopters based on compatibility.
For more guides similar to this list of Pitbull rescues in Oklahoma, you can check out these other dog rescue shelter recommendations from our team:
Before you adopt a Pitbull companion from a rescue shelter in Oklahoma, you can learn more about this dog breed by watching the "Pitbull – Dog Breed Information" down below: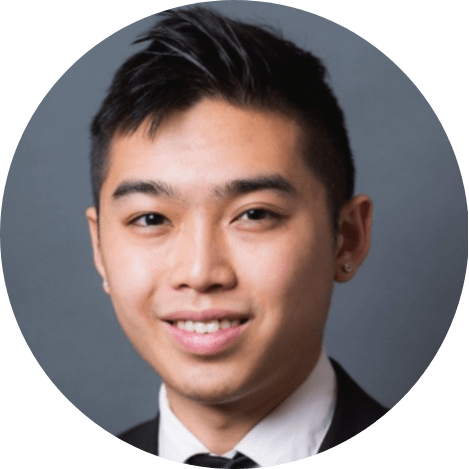 Andy is a full-time animal rescuer and owner of a toy doodle. When he's not saving dogs, Andy is one of our core writers and editors. He has been writing about dogs for over a decade. Andy joined our team because he believes that words are powerful tools that can change a dog's life for the better.
Why Trust We Love Doodles?
At We Love Doodles, we're a team of writers, veterinarians, and puppy trainers that love dogs. Our team of qualified experts researches and provides reliable information on a wide range of dog topics. Our reviews are based on customer feedback, hands-on testing, and in-depth analysis. We are fully transparent and honest to our community of dog owners and future owners.