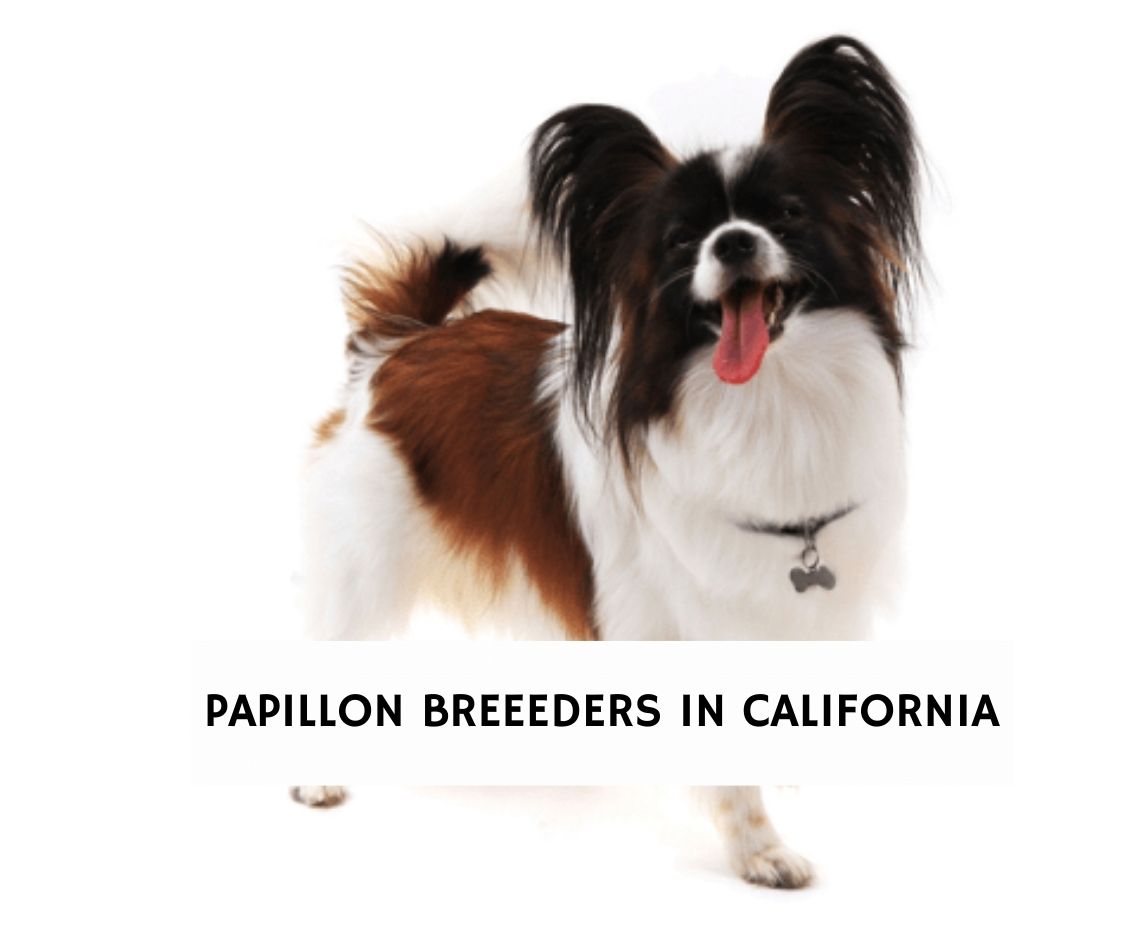 Here's what you need to know if you're searching for Papillon breeders in California. Another name for the Papillon is Continental Toy Spaniel and is classified under the toy group; it got its name from its ears' unusual but beautiful shapes.
Papillons are very petit and adorable; they are very alert, cheerful, and charming, as described by the American Kennel Club. They make an exceptional family companion and are great with children, older citizens, and other pets.
The Papillon weighs between 5 to 10 pounds, and their life expectancy is usually between 14 to 16 years. They are very intelligent and observant; quick to learn new tricks you can be sure of easy trainability. Find out in this article reputable Papillon Breeders located in California.
Before scrolling down this list of Papillon breeders in California, check out these recommendations: Best Shar-Pei Breeders in California and Best Scottish Terrier Breeders in California.
Papillon Puppies For Sale in California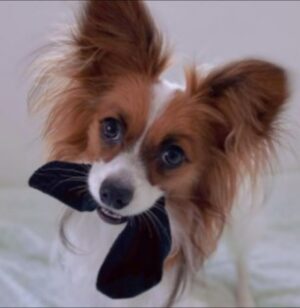 Just as we take yield to our health, the same goes for our pets as we can only enjoy their company when they are in good health. Hence, we recommend you contact only a trusted Papillon breeder for your next healthy and adorable furry friend and family addition. Below is the list of some reputable and deliberate Papillon Breeders around you in California.
Papillon Product Recommendations: Best No Spill Dog Water Bowls and Best Plaque Removers For Dogs.
1. PuppySpot's Papillons For California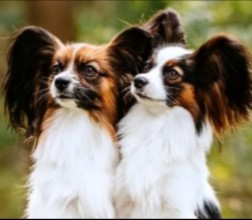 Since you're searching for Papillon breeders in California, it's worth checking out PuppySpot because it will make your search for a puppy many times more manageable.
By using PuppySpot, you can find available Papillon puppies across the United States. Not only Papillon puppies, but you can browse for many other similar dog breeds.
Papillon breeders on PuppySpot are all strictly screened, so you can rest assured knowing that your puppy will be safely shipped to your home in California. Before you continue on your search for a Papillon puppy for sale in California, check out the link below.
PuppySpot Details
2. Disyre Papillons
Diana Sayre is the operator and reputable breeder behind the Disyre Papillons, a small hobby kennel in Fresno, California. She is a hardworking, dedicated breeder and member of the Papillon Club of American and a breeder of merit at the American Kennel Club.
She strives daily to raise her puppies following the Club's high standards for the Papillon breed. Disyre Papillons' dedication and hard work are evident in their deliberate breeding program to produce quality litters.
Their breeding stocks are gotten from a quality and champion bloodline and are screened for health before crossing. Their puppies are home-raised and are well taken care of and handled daily by members of the family.
All their puppies and adults live with them; they are well socialized and easily transition to their new homes. They are up-to-date on all vaccination shots, vet examined and dewormed before leaving for their forever homes.
Please note that all Disyre Papillons' dogs placed in pet homes are on a spay/neuter contract or are already spayed or neutered. The adoption process at Disyre Papillons is very transparent with no hidden health concerns and is customer-focused.
Diana Sayre is available to help you get the best Papillon just for you and make trusted recommendations when there are no dogs available. Contact her today or visit her website for more information.
Disyre Papillons Details
3. Toon Town Papillons
Toon Town Papillons is located in Orosi, Central California, and is operated by reputable breeder Susi Gleffe. For over 35 years, Toon Town has been breeding and exhibiting different dog breeds; however, in the last 15 years, they have been dedicated to working only with Papillons.
They are a proud member and breeder of merit with the American Kennel Club, and their breeding program is according to the Club's ethical standards. Their goal is to produce quality healthy puppies to make a perfect family companion or an exceptional performance dog.
They have achieved their goals so far as their dogs are placed with loving families around California and United States and excelling in all they do. The beauty, loving dispositions, and outstanding personalities of the Toon Town's Papillons set them apart from others.
Their Sire and Dame are chosen from the best and are thoroughly screened for health and beauty before crossing to produce an excellent litter. Toon Towns puppies are born and raised in their home and handled daily to enhance excellent socialization skills and easy transition.
Toon Town doesn't breed all the time; however, they have retired show dogs for those interested. Their dogs are current on age-appropriate vaccinations, vet checked and dewormed before leaving for their new homes.
Toon Town Papillons adoption process is very straightforward and transparent, with lots of fun times and tips for hassle-free transitioning. Visit their website or contact Susi Gleffe on the phone today for more information about their Papillon.
Toon Town Papillons Details
4. Playful Papillons
Playful Papillons is owned and operated by MaryAnn Wik, a dedicated and reputable American Kennel Club show breeder renowned for quality and top-premium Papillon. She is a member of the Papillon Club of America (PCA) and the Lost Coast Kennel Club.
MaryAnn's goal is to improve her breeding program better responsibly and ethically. They look to placing their puppies as show puppies in obedience, agility performance, or family pets in loving homes on limited registration.
Playful Papillons dogs are bred with HEART; the testing includes Factor 7, NADS, Von Willebrand, PRA1, and another testing that assures a healthier and well-balanced dog. In addition, their parent breeds are screened for health and beauty before mating to produce a premium quality litter.
Playful Papillons dogs are bred and raised in their home, and they live in our house as part of their family. They are handled daily right after birth by family members to facilitate good socialization skills and stress-free transitioning.
The safety and health of all dogs at Playful Papillons is a top priority as their dogs are also their pets and family member. All dogs at Playful Papillons are current on their vaccination shots, dewormed, vet checked, and microchipped before leaving for their forever homes.
Playful Papillons adoption process is transparent, hassle-free, and professionally handled, with customer satisfaction on top of their list. You can contact them by phone, mail, or visit their website for more information about their Papillon or get on their waiting list.
Playful Papillons Details
5. Elidas Whippets and Papillons
Shellie Juden is the breeder and operator behind Elidas Whippets and Papillons located in Hemet, California. According to Good Dog, she is a good breeder of Amazing Whippets and adorable Papillons with responsible breeding programs.
She is a member of the Papillon Club of Southern California, American Whippet Club, Southern California Whippet Association, and Papillon Club of America. Elias's pride is to help their entire customers find the perfect furry friend that matches their needs and lifestyle.
With customer reviews, they have so far been excelling in all their respective fields as show dogs and as a companion. In addition, Elidas Whippets and Papillons have remained committed to breeding their dogs to meet the Club's ethical standards appropriate for Papillon improvement.
Their Sire and Dame are thoroughly screened for health and beauty before mating to produce healthier litters with adorable looks. All adults and puppies are raised with love in their homes and are well-nourished and sociable.
Elidas has high expectations for all their puppies; hence, each one is placed with loving families that will love them forever. Their dogs are vet examined, dewormed, and vaccinated before leaving for their forever homes at ten weeks old.
The adoption process at Elidas Whippets and Papillons is straightforward with no stress whatsoever but a fun-filled and smooth transitioning process. Elidas does not have a waitlist; however, you can contact them today for one of their future litter.
Elidas Whippets and Papillons Details
6. Krystal Papillons
Updated: This breeder has moved to Graham, Washington. You would need to arrange for travel if you're interested in one of their puppies.
Krystal Papillons is located in San Diego, California, owned and operated by Karen A. Murad, an intentional and reputable breeder. Established in 1986, Krystal Papillons is renowned and committed to top quality, healthy, and distinctive looks.
Their experience and expertise are evident as they have bred over 31 Canadian Champions, 50 American Champions. Krystal Papillons has also produced several other performance dogs in rally, obedience, and agility.
Their goal is to breed the finest quality and well-rounded Papillons possible and have a recognizable quality, consistent, and distinctive type of puppies. Presently, Krystal Papillons stocks are major of English bloodlines from England and the United States.
All Krystal parent breeds are screened for health and beauty before crossing to breed unique and healthy litters. Both adults and puppies live in Karen's home and are well-loved and cherished, plus they are well socialized.
Karen's puppies are not ready to leave for a new home until after three months when she feels are will be able to cope with the change in environment. All Krystal Papillons dogs are vet checked, dewormed, and updated on vaccination shots before leaving as a performance dog or family pet.
Their Adoption process is very transparent and direct, with Karen available to help make the right choice of a pet either for show or as a companion. You can visit the Krystal Papillons' website today and fill their application form to get the adoption process started.
Krystal Papillons Details
Conclusion For The "Best Papillon Breeders in California"
If you are seeking a lovely and adventurous breed for your next family addition, then the Papillon is just good to go. The breeder's information above is put together to help you quickly locate a dependable Papillon breeder in California.
Contacting a Puppy mill for a puppy is only strengthening them and keeping them in operation. So, make the right choice and be sure of a healthy family addition.
For more breeder recommendations in California, you can check out:
Learn more about the Papillon dog breed by watching "The Ultimate Guide to the Papillon Dog" down below: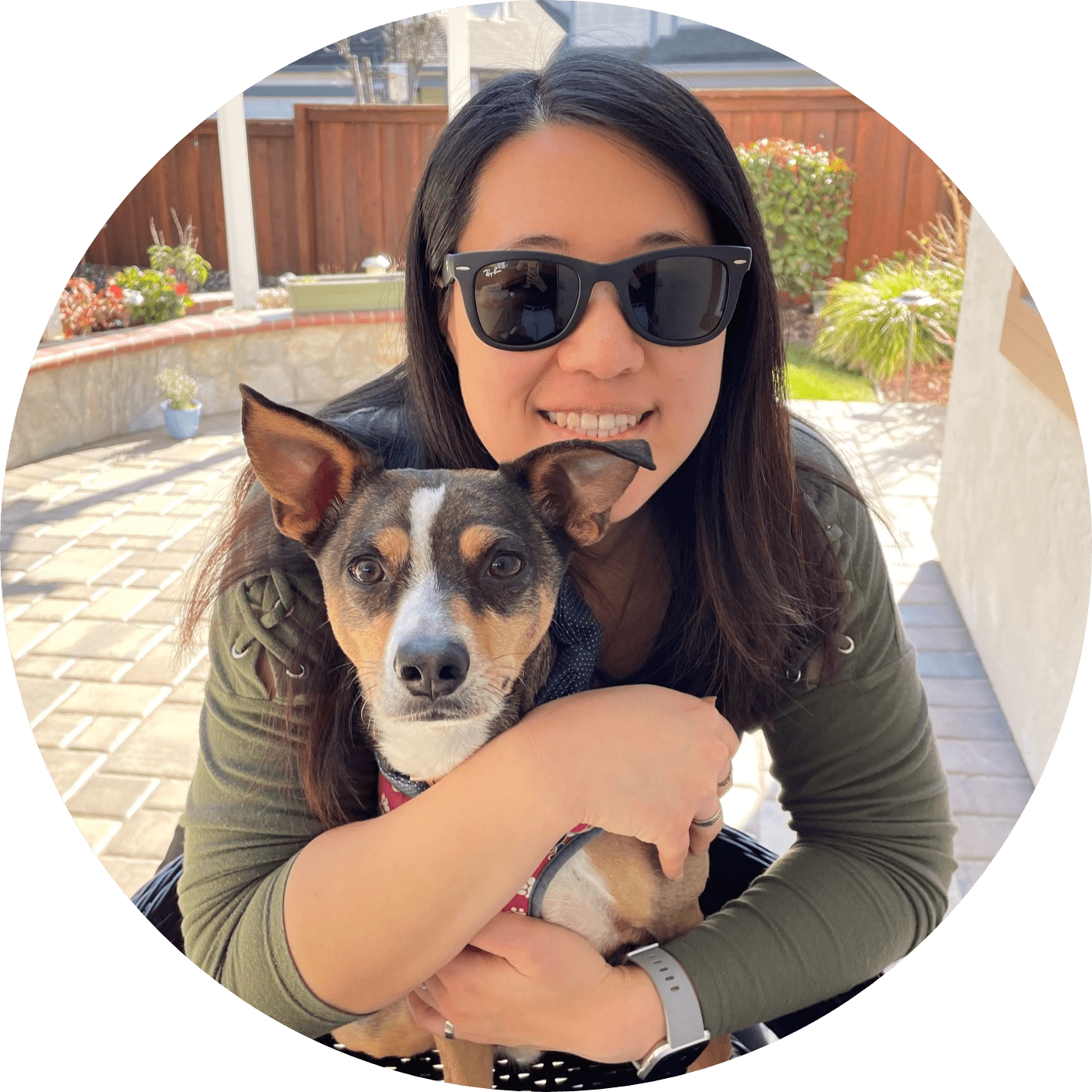 Dr. Sabrina Kong graduated from the Royal Veterinary College in England in 2016 and has been working at a small animal clinic in Northern California since then. She grew up in the Bay Area and got her bachelor's degree from Cal Poly San Luis Obispo. She also became a Certified Canine Rehabilitation Practitioner through a program at the University of Tennessee.
When she isn't in the clinic taking care of her four-legged patients, she enjoys traveling and trying new foods with her friends and her three-legged dog, Apollo. She adopted Apollo from her clinic when he was a puppy with numerous health issues. Dr. Kong truly cares about taking care of animals.