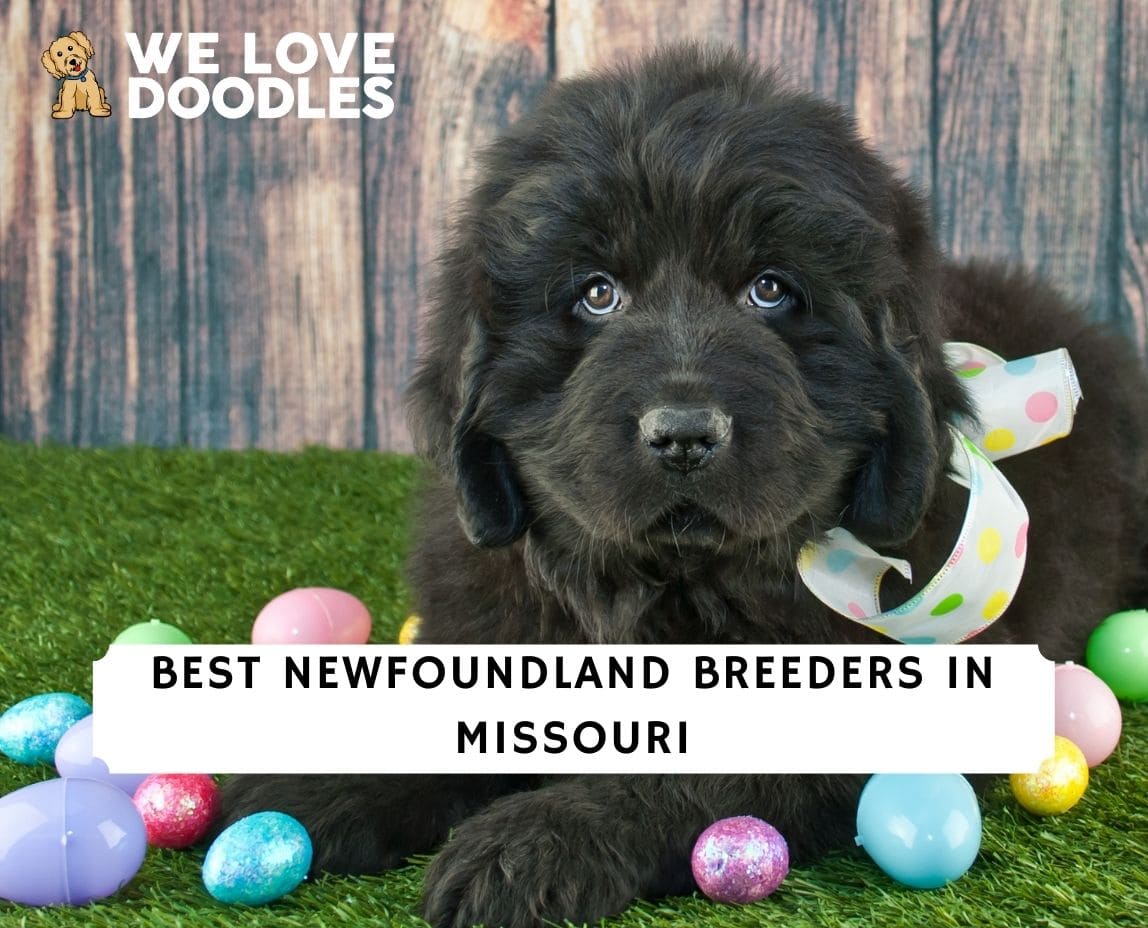 Here's what you need to know if you're searching for Newfoundland breeders in Missouri. If you're looking to add a majestic Newfoundland puppy to your household, you've come to the right place. We are enlisting ten of the best Newfoundland breeders in Missouri and nearby states for you to choose a healthy puppy from.
It is best to buy your Newfoundland puppy from a reputed breeder since pet stores sometimes have dogs with health issues. Responsible Newfoundland breeders in Missouri are very picky about the dogs they breed, which helps them ensure healthier puppies.
Before scrolling down this list of Newfoundland breeders in Missouri, you can check out these other recommendations from our team at We Love Doodles: Best Aussiedoodle Breeders in Missouri and Best Labradoodle Breeders in Missouri.
Newfoundland Puppies For Sale in Missouri
Here is a list of Newfoundland breeders in Missouri and its neighboring states.
Newfoundland Product Recommendations: Best Dog Football Toys and Best Odor Resistant Dog Beds.
1. PuppySpot's Newfoundlands For Missouri
Since you're searching for Newfoundland breeders in Missouri, we recommend checking out PuppySpot's online platform. PuppySpot is a reputable and trusted dog marketplace where you can find available Newfoundland puppies right from the comfort of your home in Missouri.
Keep in mind that all breeders with Newfoundland puppies listed must go through a strict screening process, so you can rest assured knowing that your companion will be safely shipped to your home in Missouri. Before you continue searching for a Newfoundland puppy for sale in Missouri, you should check out the link to the marketplace below.
PuppySpot Details
2. Windancer Newfoundlands
Breeder Julie Thomas, the founder of Windancer Newfoundlands, started exhibiting dogs and acquired her first Newf in 1995. Today, she has rightly earned the reputation as one of the most reputed Newfoundland breeders in Missouri, and her puppies are healthy and of sound temperaments.
Ms. Thomas has several AKC champions, and her puppies are of excellent conformation and temperament as per the breed's standards. She also tests her dogs for genetic health issues to prevent diseases in their progeny.
Ms. Thomas is also a member of the AKC's Bred With a Heart Program, reinforcing her commitment to staying up-to-date with the latest breeding practices and complying with AKC's policies. Windancer Newfoundlands Kennel is located on spacious grounds in Ozarks in Northern Springfield, Missouri. Contact Ms. Thomas to find out about her upcoming litters below.
Windancer Newfoundlands Details
3. Newfoundlands of Umfleet Farms
If you visit Newfoundlands of Umfleet Farm's website, you will surely get a smile on your face. The site content is cutely "written" by Ginger, Umfleet's adorable ginger-colored Newfie who loves to play, swim, and lick human faces. Lorie Umfleet is the breeder behind Umfleet Farms.
Lorie insists on feeding the best food to her dogs, and they are all tested for various health issues before breeding. Do check out photos of Umfleet Newfies on their website. You will find their dogs are very well cared for. They also have various coat colors available. To call or visit Newfoundland of Umfleet Farm, check out their details below.
Newfoundlands of Umfleet Farms Details
4. Duck Creek Newfoundland Pup Farm
People who have bought their Newfie puppies from Duck Creek Farm in Zalma, Missouri, are very happy with their pets. They vouch that the breeder behind Duck Creek Farm Pups, Debbie Kurtz Hendrix, has worked very hard to create these fine lines.
So, you can expect puppies with sound temperaments and good health. Ms. Hendrix and her husband established Duck Creek Farm Kennel in 2008. Both the owners of Duck Creek Newfoundland are very responsive to messages, and they give you timely status updates about your puppies once you book them.
The Hendrixes are AKC registered breeders, so they adhere to the code of ethics laid down by the Club. All their dogs are raised in loving environments at home and socialized with children. Each puppy has age-appropriate vaccinations and deworming and a health certificate from Hendrix's family veterinarian.
Duck Creek Newfoundland Pup Farm Details
5. Niangua River Newfoundlands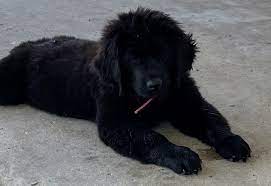 Niangua River Newfoundlands are one of the top-rated Newfoundland breeders in Missouri. They are the proud affiliates of Next Day Pets which is the number one network of breeders and pet parents, consisting of more than 125,000 members. Their breeding program is focused on preserving the natural traits of this beautiful breed. They breed both- show-quality and household-pet quality Newfoundland puppies.
The breeders behind Niangua River Newfoundlands aim to produce puppies without health issues and those with longer lifespans, traits, and sweet dispositions that the Newfoundland dog breed is well-known for. Niangua River Newfoundlands only sell their AKC registered purebred dogs to individuals committed to the pet's welfare and long-term care.
Niangua River Newfoundlands Details
6. Ozark Legends Newfoundlands
The breeder behind Ozark Legends Newfoundlands – Kim Ohse – had always been passionate about owning a Newfoundland since her childhood. After she married and moved to an 80-acre farm, her dream came to fruition. Today, Ozark Legends Newfoundlands are well-known for their outstanding champion pedigrees.
Ohse is also a member of the Bred by HEART program, which adheres to the code of ethical breeding practices such as implementing genetic tests and OFA certification for elbows, patella, and heart.
All OZARK Legends puppies are born at home and get to run, play, and swim on their 80-acre farm, including a lake. They are also socialized with children from a young age. Ms. Ohse also gets the puppies potty trained and used to nail trimming and grooming from the time they are a few weeks old.
Ozark Legends Newfoundlands Details
7. Bear-Acres Newfoundlands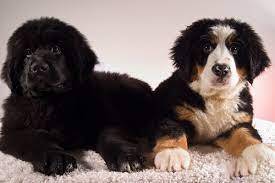 Bear-Acres Newfoundlands Kennel is located in Kentucky. They have been breeding Newfoundlands and Bernese Mountain Dogs since 1988. They acquire clearances for all their breeding dogs on OFA and test their Newfies for heart, patella, knees, elbow, hip, and cystinuria. Bear-Acres Newfoundlands occasionally show their dogs, and all their puppies are from champion bloodlines.
No wonder they have received the AKC's Breeder of Merit tag. The owners encourage people to visit their dogs and offer a health guarantee for every five-year-old puppy. This means that, from the 25th month to the 60th month, if your Newfie cannot function as a pet, they will give you a 40% credit towards another healthy puppy.
Bear-Acres Newfoundlands Details
8. Luv R Newfies
Owners of Luv R Newfies, based in Iowa, started breeding Newfoundlands over three decades ago. They have always bred their Newfies for health, conformation, temperament, and companionship and commit to doing so for all upcoming litters. All their champion-sired dogs are tested for knees, patella, heart, and elbows.
They also raise their puppies with children, and all Newf puppies go home with basic vaccinations, deworming, and health certificates from a veterinarian. Connie and Jerry Larson – the breeders behind Luv R Newfies – often have older puppies and retired dogs, so in case you're interested, please get in touch with them on the details below.
Luv R Newfies Details
9. H & M Acres Newfoundlands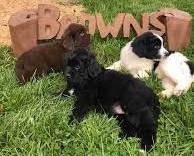 Kelly Brown, the breeder behind H & M Acres based in Indiana, gets all her breeding Newfies tested for the following issues: PennHip certificate for hips, cystinuria- DNA, OFA – elbows, and OFA- for the heart. She takes her dogs along for soccer practices and swims, and games.
That's why her puppies are used to kids from a young age and are very well-behaved. All H & M puppies get over three acres of area to play and run. Ms. Brown breeds Newfoundlands according to standards set by the AKC and prioritizes the health of all her puppies.
This is also why all H & M Acres Newfie puppies come with a one-year health guarantee on genetic conditions. As the vet recommends, all H & M puppies are sold on a limited AKC registration and come with basic vaccines and deworming. Contact Ms. Brown regarding her upcoming Newf litters.
H & M Acres Newfoundlands Details
10. Mainsail Newfies + Grand-Voile Petit Basset Griffon Vendeens
Located in Southern Indiana, Tammy Hensley established Mainsail Newfies in 1999. This kennel is founded on the owner's love for Newfoundlands, and through their 2-decade journey with the breed, they have explored AKC conformation, obedience, and Newfoundland Club of America's water work and draft work.
Later, Ms. Hensley also started keeping Petit Basset Griffon Vendeen, and many of these dogs became AKC champions. Ms. Hensley's Newfies are tested for cardiac issues with OFA, hip and elbow dysplasia, Cystinuria Type 1A – Newfoundland Type. Contact Mainsail Newfies on the details below.
Mainsail Newfies + Grand-Voile Petit Basset Griffon Vendeens Details
11. Goosepond Newfoundlands
Joy Haney is the owner of Goosepond Newfoundlands, and she also owns a pet grooming business by the name Joy Haney Dog Grooming. Joy has been grooming and breeding Newfies for over 20 years. Many of her dogs have participated in agility, obedience, rally, and showmanship. She has closely studied Newfies and breeds for conformation, health, and gentle disposition.
Her dogs come from excellent bloodlines and are tested for heart and joint issues before breeding. Goosepond Newfoundland puppies get plenty of socialization with kids and other dogs. When they are ready to go to their forever homes, they are confident, potty-trained, and used to basic grooming. She breeds quite selectively, so she has very few litters now and then. Do contact Ms. Haney regarding her upcoming Newfoundland puppies for sale in Missouri – details below.
Goosepond Newfoundland's Details
How to Find a Newfoundland Breeder in Missouri
It is best to buy your Newfoundland puppy from reputed Newfoundland breeders in Missouri rather than buying one from a pet shop. Good breeders conduct genetic tests and health checks on their dogs before breeding.
This ensures that the puppies are free from genetic health issues and have longer lifespans. Reputed Newfoundland breeders in Missouri might not have puppies available right away. They breed their dogs selectively and have just one or two litters each year. That is why they tend to have longer waitlists.
Good breeders raise all their dogs at home, feed them nutritious foods, and focus on socializing the puppies with kids, adults, and other dogs. This is the only way to ensure confident and healthy Newfoundland puppies with stable and sweet temperaments.
More Information About Newfoundlands in Missouri
The Newfoundland is the only dog breed with lifesaving ability listed in its American Kennel Club (AKC) standards. They are gifted with the instinct of saving human lives and are also one of the largest and strongest dog breeds.
They also have sharp eyesight and a powerful sense of hearing. Most Newfoundlands are excellent swimmers and are blessed with a double-layered coat that keeps them warm and dry. Their paws are also equipped with a special webbing that helps them swim.
They are available in coat colors like brown, black, grey, and a combination of black and white. Newfoundland dogs are named after an island called Newfoundland, off the eastern coast of Canada's mainland.
Conclusion For The "Best Newfoundland Breeders in Missouri"
The first step in finding healthy and happy Newfoundland puppies for sale in Missouri is to find the best Newfoundland breeders in Missouri. Once you have a list, call some of them and ask to meet their dogs. Talk to the breeders and ask them several questions.
Find out why they breed Newfoundlands. They should be forthcoming with information and provide you with health certificates and results of genetic tests. Good Newfoundland breeders in Missouri won't have anything to hide. We hope the above list of ten respectable Newfoundland breeders in Missouri and its neighboring states helps you get started.
For more guides similar to this list of Newfoundland breeders in Missouri, you can check out:
Before you bring home a Newfoundland puppy from a breeder in Missouri, you can learn more about the breed by watching "Everything You Need to Know About Newfoundland Dogs" down below: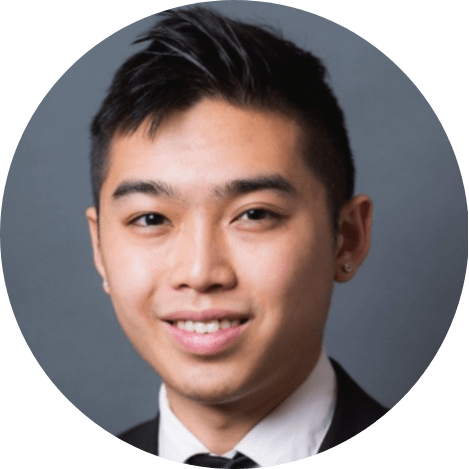 Andy is a full-time animal rescuer and owner of a toy doodle. When he's not saving dogs, Andy is one of our core writers and editors. He has been writing about dogs for over a decade. Andy joined our team because he believes that words are powerful tools that can change a dog's life for the better.
Why Trust We Love Doodles?
At We Love Doodles, we're a team of writers, veterinarians, and puppy trainers that love dogs. Our team of qualified experts researches and provides reliable information on a wide range of dog topics. Our reviews are based on customer feedback, hands-on testing, and in-depth analysis. We are fully transparent and honest to our community of dog owners and future owners.