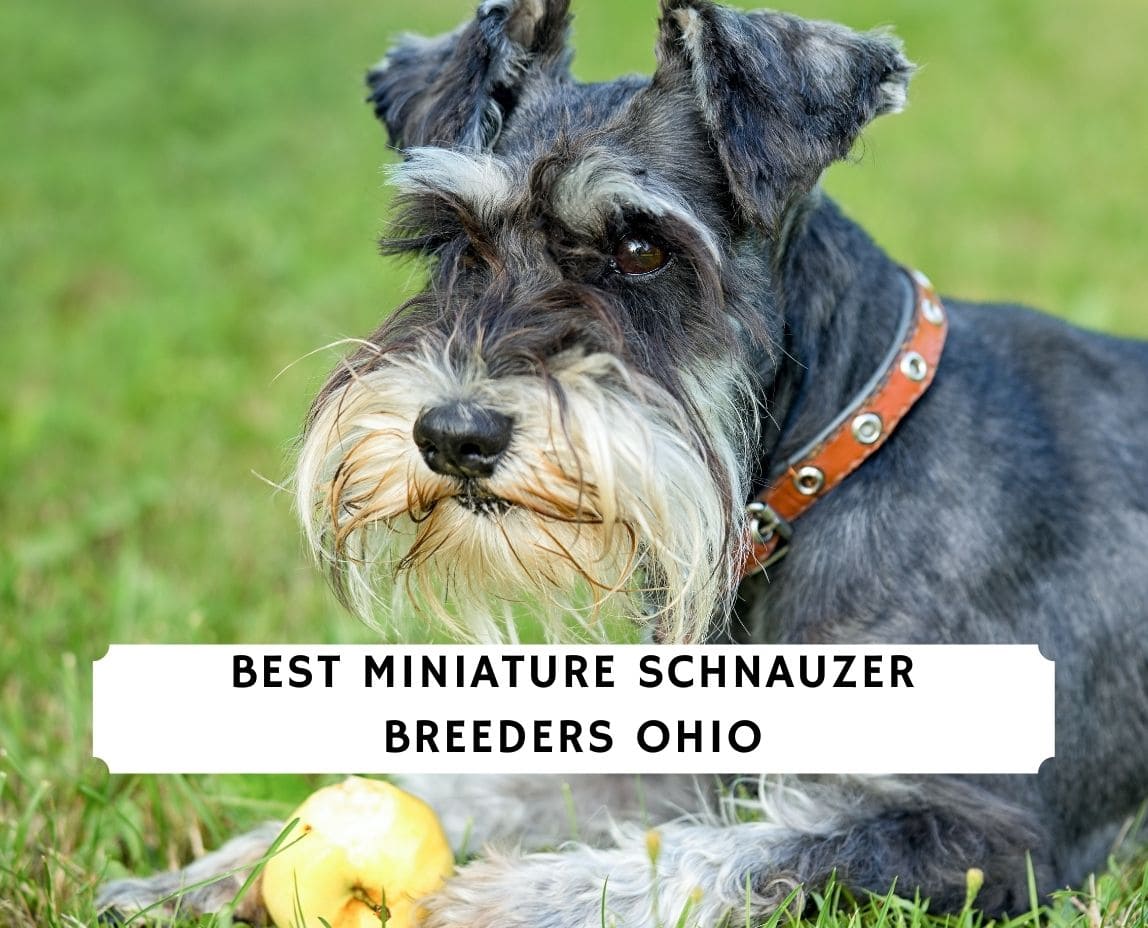 This guide will help you find the best Miniature Schnauzer breeders in Ohio. If you're looking for a small dog that's friendly and energetic, particularly around children,  you may find yourself considering a Miniature Schnauzer.
These little puppies are great family dogs, and they're also excellent watchdogs. They can be very protective, but don't worry; this breed is highly trainable. Do you live in Ohio and want to look into adopting a Miniature Schnauzer?
We've put together a list of the best breeders in the state. It's critical both to the health of your dog and the safety of your family that you purchase your dog from a reputable breeder. In addition, a good breeder will ensure that your new family member is up to date on its veterinary visits and has been properly socialized.
Before scrolling down this list of Miniature Schnauzer breeders in Ohio, check out these recommendations: Best Chihuahua Breeders in Ohio and Best Cocker Spaniel Breeders in Ohio.
Miniature Schnauzer Puppies For Sale in Ohio
Do your research before adopting any breed of dog, and avoid puppy mills. This list of the top Miniature Schnauzer breeders in Ohio will help get you started.
Miniature Schnauzer Product Recommendations: Best Dog Beds Not Made in China and Best Dog Foods For Joint Health.
1. PuppySpot's Miniature Schnauzers For Ohio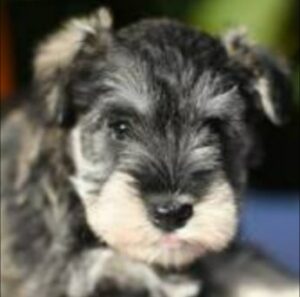 Since you're searching for Miniature Schnauzer breeders in Ohio, then we highly recommend checking out PuppySpot. PuppySpot is a marketplace filled with many dog breeders, including a variety of Miniature Schnauzers.
Miniature Schnauzer breeders on this platform are all strictly screened, so your dog will be safely shipped to your home in Ohio after your purchase. Before you continue on your search for a Miniature Schnauzer breeder in Ohio, check out the link below.
PuppySpot Details
2. Canyon's Miniature Schnauzers
The first Ohio Miniature Schnauzer breeder on our list is Canyon's Miniature Schnauzers. This facility is located in Mount Sterling, Ohio, just outside of Columbus.
The breeder is a convenient driving distance from Dayton and Springfield, as well. Canyon's Miniature Schnauzers will not ship or deliver puppies, so be sure you're close enough to pick up your puppy.
Dogs from Canyon's Miniature Schnauzers cost $3,000 each, regardless of color or sex. In addition, a $500 deposit is required to hold your dog, but this is applied toward the purchase price.
As with any good breeder, Canyon's will ask you to fill out a questionnaire before adopting a dog. Be sure you complete this before placing a deposit.
Your Canyon's puppy comes with a health guarantee; it will be guaranteed in good health for two years if you feed them the breeder's choice brand of dog food. Speak with Canyon's Miniature Schnauzers for more information on the adoption contract.
Canyon's Miniature Schnauzers Details
3. Mervar Kennel
The next breeder on our list of the best in Ohio is Mervar Kennel. This team doesn't specialize in Miniature Schnauzers but also raises Golden Retrievers. If you're looking for either breed, this kennel is a great option.
Mervar Kennel breeds several litters each year, but the kennel makes it clear that you may have to wait a while for a puppy. A deposit will hold your place in line on the waiting list, but be sure you can wait if necessary; deposits are not refundable.
Before considering a puppy from Mervar Kennel, contact the breeder. Some litters may not be eligible to register with the AKC. If it's your goal to show or breed your puppy, this may not be possible. Check first before losing your deposit.
Mervar Kennel Details
4. Glojan Miniature Schnauzers
Glojan Miniature Schnauzers has been in the business of breeding this small dog for more than 35 years. Each dog is cared for on a personal level, socialized with both humans and other animals, and will reach your home up-to-date on vaccinations and worming procedures.
This kennel is located in Pataskala, Ohio, and raises AKC litters from AKC-registered dams and sires. We love the attention Glojan gives to each puppy. In addition, your new companion will have begun the crate training process.
It will have been trained to handle grooming well. And, of course, it will have begun to learn that biting is never okay. Glojan raises Miniature Schnauzers, Bichon Frise puppies and Havanese dogs.
The owner, Gloria, takes a very hands-on approach to breeding and is more than happy to answer your questions. Expect to pay a $500 deposit for your puppy. The fun cost of adoption may vary based on color and gender.
Glojan Miniature Schnauzers Details
5. Windy Hill Kennel
Windy Hill Kennel is located near Utica, Ohio, and the facility boasts almost 30 acres of land. We love that the facility puts great emphasis on treating its puppies like members of the family.
This is a family-run business with three generations involved in the first few months of your puppy's life. That means your puppy will be socialized with humans of all ages, even children. In addition, your Windy Hill puppy comes with a two-year genetic health guarantee.
It will be up to date with vaccinations, veterinary checkups, and deworming. In addition, your puppy will be spayed or neutered, microchipped. While you will be responsible for fully training your puppy, the dog will have undergone several weeks of basic training.
Dogs from Windy Hill Kennel cost $1,950. Contact the breeder for information about putting down a deposit on the puppy you love the most from a current litter.
Windy Hill Kennel Details
6. Cathy's Miniature Schnauzers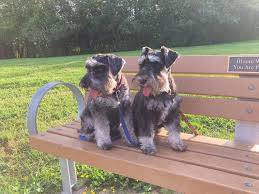 Last on our list of the best Miniature Schnauzer breeders in Ohio is "Cath's Miniature Schnauzers." Cathy Talik has been breeding dogs for many years, and her dams and sires are AKC registered.
Your puppy will come to you with its papers so that you may register your new household member as well. Cathy, like many home-based breeders, pays close attention to the health and temperament of her puppies.
When your dog is ready to come home with you, it will be up to date on vaccinations and deworming. In addition, the tail will be docked and dewclaws removed.
Expect to pay $3,000 for your new Miniature Schnauzer, and contact Talik for information about deposits. A typical deposit to hold a puppy is $500. Note that you must sign a spay or neuter agreement with the kennel, so breeding your new animals is not an option.
Cathy's Miniature Schnauzers Details
Conclusion For The "Best Miniature Schnauzer Breeders in Ohio"
Miniature Schnauzers are friendly, loyal, and highly trainable dogs. Deciding to add this breed – or any animal – into your household isn't a task that should be taken lightly. That's one of the reasons it's so important to choose a responsible breeder.
Through your interactions with the kennel, you'll get to know your dog's personality even before the adoption is final. Even if the breeder you choose doesn't allow visitors, you must steer clear of puppy mills.
These mills are notorious for mistreatment of animals, and the health of the dogs they produce can be questionable. Use this list as a starting point to begin your search for a Miniature Schnauzer in Ohio. Then, through research and interviews with kennels, connect with a puppy that will make you his forever family.
For more articles with mentions of the Miniature Schnauzer, you can check out:
Learn more about the Miniature Schnauzer by watching "Everything You Need to Know About Owning a Schnauzer Puppy" down below: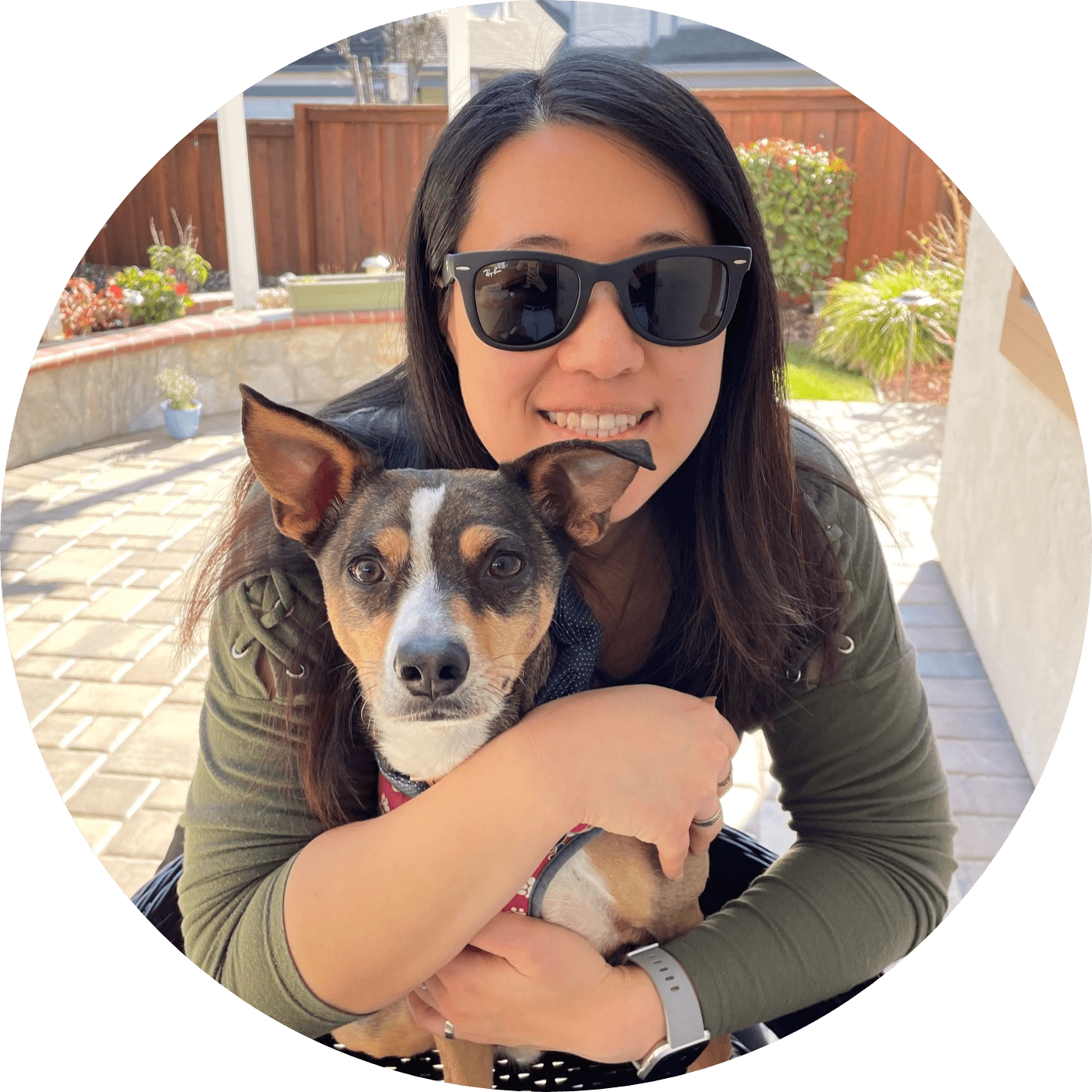 Dr. Sabrina Kong graduated from the Royal Veterinary College in England in 2016 and has been working at a small animal clinic in Northern California since then. She grew up in the Bay Area and got her bachelor's degree from Cal Poly San Luis Obispo. She also became a Certified Canine Rehabilitation Practitioner through a program at the University of Tennessee.
When she isn't in the clinic taking care of her four-legged patients, she enjoys traveling and trying new foods with her friends and her three-legged dog, Apollo. She adopted Apollo from her clinic when he was a puppy with numerous health issues. Dr. Kong truly cares about taking care of animals.