Are you wondering how long do Whippets live? Everyone knows that dogs complete families. We treat them like children and best friends because they love us unconditionally.
With a tail wag and big, innocent eyes, they fill our hearts. Whippets are certainly no exception. Like most dogs, Whippets are sweethearts. However, they are unique in that they are both playful and cuddle bugs.
After sleeping beside you for hours, Whippets will race around the yard without ever slowing down. Plus, they are naturally obedient dogs. All around, Whippets are fantastic dogs, and who wouldn't love them as a life-long companion?
Unfortunately, we all know it doesn't work that way. Still, there are ways to prolong the life of your buddy. We will discuss the life expectancy of Whippets first and follow up with common health conditions and tips to keep your Whippet healthy throughout its long life.
Before scrolling down this guide, "How Long Do Whippets Live," you can learn about other dogs' lifespan by checking out these articles: How Long Do Pitbulls Live and How Long Do Sheepadoodles Live?
Whippet Life Expectancy
So, how long do Whippets live? The average Whippet lifespan is 12 to 15 years. Because they weigh about 26 to 34 pounds, they are classified as medium dogs.
In general, medium dogs also have an average lifespan of about 12 to 15 years. Therefore, compared to similar-sized dogs, the Whippet life expectancy is average. However, 15 years old is certainly not the maximum.
While it is uncommon for Whippets to outlive the average, it has happened. For example, one Whippet/Terrier mix was reported to have lived for 21 years.
Comparatively, the longest-living dog ever reported was a 29-year-old Beagle/Dachshund/Terrier mix. Did you notice that both longest-living dogs were crossbred?
On average, dogs that have been crossbred live 1.2 years longer than purebred dogs. This can mainly be attributed to the variety of genes in crossbred dogs that allow them to fight disease more quickly.
Contributing Factors For a Whippet's Lifespan
Three significant aspects will factor into Whippet's life expectancy: genetics, fatal injuries, and disease. We'll discuss the significant health concerns for Whippets in the next section, but for now, let's focus on how your pet's background and any accidents it has can contribute to their overall lifespan.
1. Genetics
If you plan to adopt a Whippet soon, learn as much about its parents as possible. Watch them, analyze whether they seem strong and healthy, and ask about any current or prior health conditions.
Find out whether they have had a CERF test to screen their eyes, an echocardiogram to examine their hearts, and a BAER test for hearing. Though not as crucial, other helpful tests are thyroid, hip, and elbow checks.
Screening for Von Willebrand's disease and Myostatin deficiency are good ideas, as well. But, of course, this is generally only possible if you are adopting from a breeder.
It is certainly not a requirement, but it allows you to take special care watching for signs of health conditions to which your Whippet may be more susceptible.
2. Injury
Injuries are the second highest cause of premature death for Whippets. Because Whippets are natural hunters and sprinters, they often take off without much direction.
They may end up in the middle of streets or other dangerous locations. In general, Whippets are more likely to be more severely injured in fights with other dogs or predators.
If your Whippet has been injured in any of these common manners or in any other way, its life expectancy is likely lower than that of healthy Whippets. Additionally, many diseases can lower your Whippet's lifespan. These will be discussed in detail in the following section.
Health Concerns
Although Whippets are generally considered healthy dogs, you should be aware of certain health conditions. First, of course, you should always consult with a vet if your dog shows any disturbing symptoms.
1. Heart Conditions
Mitral valve disease is relatively common and can decrease Whippet life expectancy. This occurs when the mitral valve (between the two left chambers of the heart) is too weak.
When the valve stops working correctly, the blood flows back into the chamber it just exited, preventing it from traveling throughout the body as it should.
2. Eye Conditions
Eye problems are also quite common among Whippets. The most common is progressive retinal atrophy, which affects your Whippet's retina. The photoreceptor cells die over time, causing night vision and then day vision loss, leading to complete blindness.
This disease progresses so gradually that you may not notice it. Luckily, the gradual progression allows your dog time to adjust to being blind so that it can learn to rely on other senses.
Although your Whippet can live a whole life without sight, you will have to be more careful when it is outdoors. As we mentioned, Whippets tend to run into danger, and this tendency can lead to even more trouble for a blind dog.
3. Dental Conditions
If you are not caring for your Whippet's teeth well enough, several problems can arise. First, its gums and roots will become infected. If this isn't caught early, your Whippet can lose its teeth. Issues with its kidneys, liver, joints, and heart may even arise.
4. Other Conditions
Bacterial and viral infections are common in Whippets and many other breeds. If untreated, these can also affect Whippet's life expectancy. Parasites such as fleas, ticks, ear mites, roundworms, and hookworms can be picked up by Whippets reasonably easily.
These may come from dirty drinking water, tainted soil, and insect bites. Hypothyroidism occurs when your Whippet's thyroid levels are too low. This condition can lead to obesity, aggression, skin diseases, and anxiety.
Additionally, obesity is very dangerous for Whippets. Their slim frames are not built to support extra fat. This fat can decrease quality of life and the Whippet lifespan with joint pain, metabolic and digestive disorders, heart disease, and back problems.
Leading Causes of Death
The leading causes of death in Whippets include cancer, epilepsy, and autoimmune hemolytic anemia. If your pet develops any of these conditions, it will need to be closely monitored by a vet.
Epilepsy is a condition wherein Whippets have seizures for no apparent reason. If your dog suddenly convulses or loses awareness, you will want to bring it to the vet to discuss the possibility of epilepsy.
Autoimmune hemolytic anemia is a condition that occurs when your Whippet's immune system attacks its red blood cells. Some symptoms include loss of appetite, lethargy, depression, pale gums, and increased respiration and heart rates.
If this condition is severe, your Whippet may appear jaundiced, and you may notice some blood in its urine. Heart diseases are becoming more of a concern for Whippets, as well.
Preventative Care
All of those health risks may seem overwhelming, but there are many ways you can protect your Whippet. We know this is what you want to know, so let's get right into how to increase Whippet life expectancy.
The Basics
The Whippet lifespan can be increased when you make basic, healthy choices for it. Whippets require diets that are high in protein with a variety of nutrients.
Proteins will keep your Whippet strong enough to stay fit, and nutrients assist the immune system in preventing disease. You may have noticed that Whippets are very picky eaters, so choose something tasty to ensure your pet will eat it.
Even once you have provided plenty of nutrients in your Whippet's food, you need to keep the water bowl full. Without proper hydration, your dog's blood won't be able to transport those nutrients throughout the body.
Exercise
We've discussed that Whippets are high-energy dogs, so exercise is of the utmost importance. Whippets should spend 60 minutes every day doing some physical activity. Not only does this prevent obesity, but it also stimulates your furry friend's brain.
However, never let your Whippet outside without a fence or a leash due to their tendency to run into danger. Even electric fences won't be enough. Whippets can run so fast that the fence won't even shock them in time.
Dental Care
Whippets need their teeth brushed, just like humans. You should brush your Whippet's teeth using dog toothpaste. Human toothpaste has some ingredients that can harm your Whippet, and dog toothpaste has flavors that your Whippet will love.
As we discussed, Whippets are picky. Dog dental wipes and canine dental chew treats can do something, but they aren't nearly as effective. We know that top-notch care is essential for your Whippet's organs and joints.
Related: Best Dog Dental Wipes.
Grooming
Grooming can prevent parasites from turning your Whippet's coat into their new home. Although you won't be bathing your pet every day, you should be sure to check its paws for ticks, mosquitos, and other bugs every time it goes outside.
Related: How Long Does Dog Grooming Take?
Visits to the Vet
First of all, Whippets should receive all of their vaccinations as puppies. These can prevent many bacterial and viral infections. Because cancer is such a severe concern for Whippets, it is crucial to ensure that the vet regularly checks your Whippet for cancer.
If caught early, chemo and surgery can lead to a full recovery. Whippets should also be regularly screened for heart disease.
Vets can prescribe fatty acid supplements and specific dental care to slow the progression of the disease. If your dog falls victim to hypothyroidism, your vet can prescribe medication for this, as well.
How Long Can a Whippet Live Up To?
There is so much to protect your pet from, but the average Whippet lifespan is far from short. For the most part, Whippets are healthy dogs.
Your Whippet's energetic nature will keep it fit and strong. Later in life, when exhaustion sets in, your Whippet will still have the strong muscles it spent years developing.
Like humans, Whippets' life expectancy and quality of life can skyrocket with routine physical activity. But, most often, Whippets die naturally of old age and suffer very little.
Find a Breeder: Best Whippet Breeders in the United States.
Conclusion For "How Long Do Whippets Live"
Whippets are lovely, caring, and fun companions. We could avoid so much heartache if our dogs could only live as long as we could, but we know that's not possible.
Still, we get attached to our dogs because they fill our lives while here. We want our dogs to be just as happy as they make us, and education is vital.
Now that you know the most common ailments for Whippets and how to prevent them, you are one big step closer to providing the best possible life for your pet.
Just make sure that you don't get lost in the chaos of analyzing every little change. Love your Whippet, have fun with it, and you can both enjoy each other for many years to come.
For more guides similar to this article, "How Long Do Whippets Live," you can check out:
You can learn more about the Whippet breed by watching "Whippet Dog Breed Information" down below: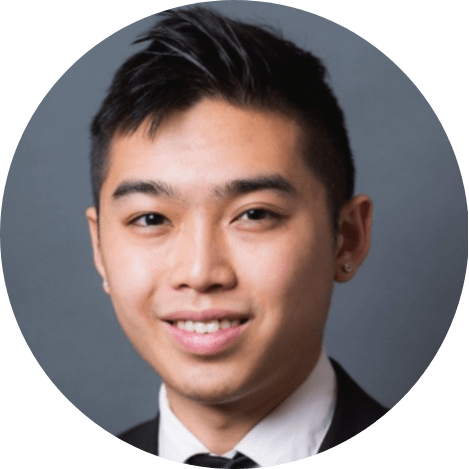 Andy is a full-time animal rescuer and owner of a toy doodle. When he's not saving dogs, Andy is one of our core writers and editors. He has been writing about dogs for over a decade. Andy joined our team because he believes that words are powerful tools that can change a dog's life for the better.
Why Trust We Love Doodles?
At We Love Doodles, we're a team of writers, veterinarians, and puppy trainers that love dogs. Our team of qualified experts researches and provides reliable information on a wide range of dog topics. Our reviews are based on customer feedback, hands-on testing, and in-depth analysis. We are fully transparent and honest to our community of dog owners and future owners.