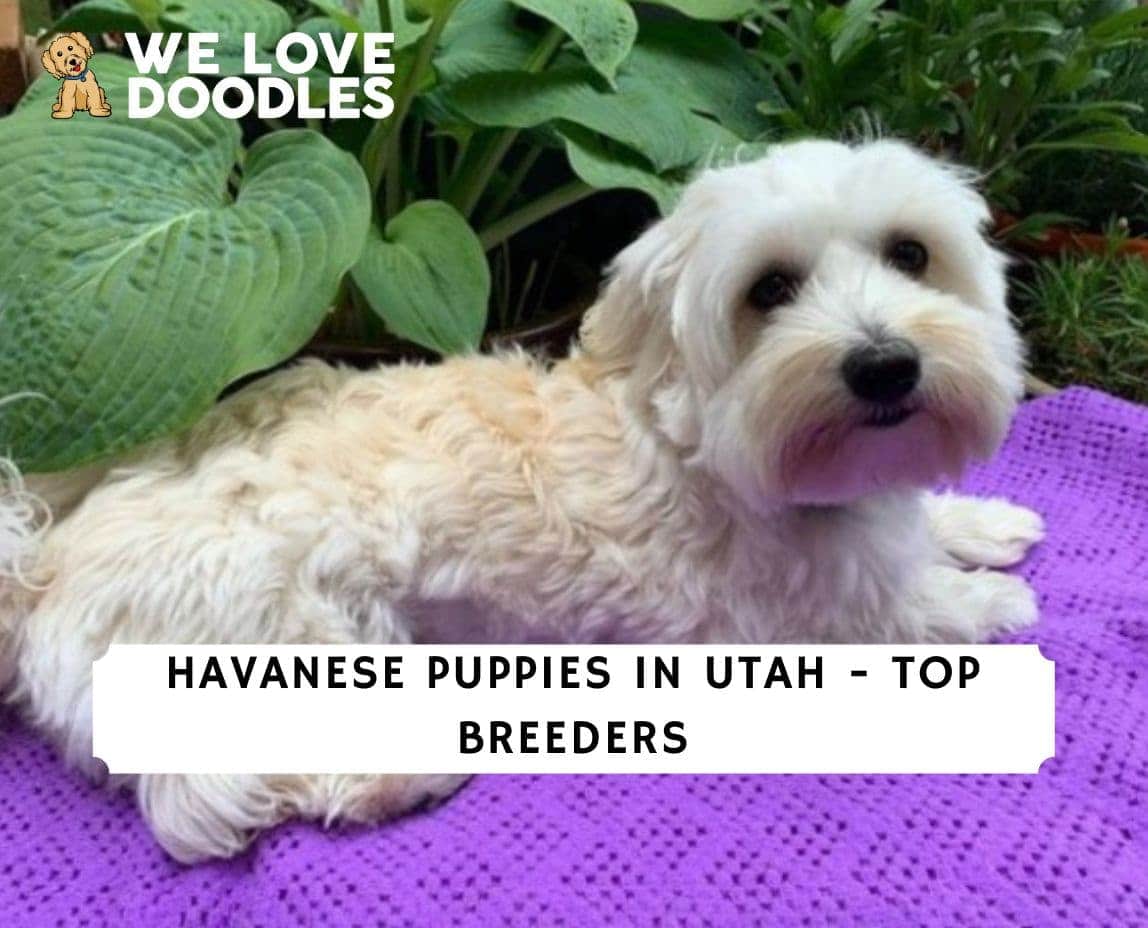 Here's what you need to know if you're searching for breeders with Havanese puppies in Utah for sale. The Havanese is an extremely friendly, loving, and affectionate little breed. The size and weight of the dog make it an excellent pet for urban environments, and their charm and cuteness make them a favorite to many. The breed gets its name from the capital of Cuba, the country it originated from.
If you want to bring one home, you should read our Havanese breeders in Utah list. With a lifespan of about 13 to 15 years, the Havanese is an easily-trained dog that's mostly hassle-free if you don't mind a little excitement in your life. The Havanese will form a strong bond with everyone in your family as long as they are nice to it and can even learn handy tricks to impress visitors.
Before scrolling down this list of breeders with Havanese puppies in Utah for sale, you can check out these other recommendations from our team at We Love Doodles: Doberman Puppies in Utah For Sale and Beagle Puppies in Utah For Sale.
Havanese Breeders in Utah
Havanese puppy breeders are not common in Utah, so if you live in the state, here are the top breeders you can buy your dog from.
Havanese Product Recommendations: Best Havanese Shampoos and Best Dog Nail Grinders.
1. PuppySpot's Havanese Puppies For Utah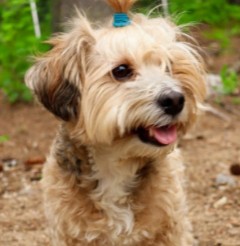 For those of you considering getting a Havanese puppy in Utah but also have no idea where to start or lack the enthusiasm to do heavy research. PuppySpot can offer you a solution, as they bring breeders and customers together on their digital platform, which is accessible from the comfort of your home.
So far, their business has proven to be successful, helping over 200,000 puppies (including Havanese) find a home. For their quality, they have received over 10,000 5-star reviews.
Mission
PuppySpot has the modest goal of breeding happy and healthy puppies to the best of their ability. Once fully bred, the idea is to share them with families who'll love and be loved by them.
Vision
PuppySpot is at the vanguard of the digital puppy industry. They found a way to offer customers a practical and easy way to get their puppies. For breeders, PuppySpot offers a way to expand the business and even help them achieve some prestige. A perfect win-win scenario when searching for your Havanese companion.
Why Choose a Havanese From PuppySpot? 
PuppySpot is a site that offers the best quality Havanese puppies. Every Havanese from PuppySpot works with has passed one of the toughest tests in the industry, which includes over 100 different points of emphasis.
A breeder from PuppySpot breeds their Havanese puppies with comfort, health, and care in mind. Additionally, the practicality of getting your puppy online could be the difference-maker, as you'll have it delivered right to your doorstep.
PuppySpot Details
2. Beseme Havanese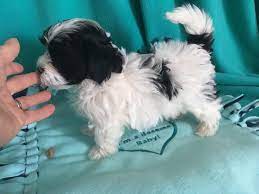 First on the list of the Havanese dog breeders in Utah is Beseme Havanese. This breeder is located in the heart of Salt Lake City. The puppies from this breeder come with prepaid AKC registration and their first shots. They start at $2,500, but the price can go up when additional expenses such as stud fees and veterinarian checkups come into the equation.
Beseme Havanese will ensure your dog is microchipped, declawed, and has undergone a brainstem auditory evoked response (BAER) test. This is an electro-diagnostic test used to assess a dog's hearing. It should be noted that their puppies will have limited registration under a spay/neuter contract.
Only show potential puppies will be sold with full registration, with only a select few of all litter evaluated. If you wish to buy a dog from this breeder, you must sign up for a waiting list and submit a deposit form. Your deposit secures your spot in line, allowing you to look elsewhere without fear of losing your deposit since your check has not been cashed.
All of their puppies are chosen in the order in which deposits are received, and show homes will be chosen first, followed by homes for pet puppies. The breeder also does not prefer to ship their dogs, so if you want one from them, you must come and pick it up in person.
Beseme Havanese Details
3. Bountiful Havanese
This breeder is located in Bountiful, and the owner breeds their dog with the utmost love, care, and devotion. The puppies are descended from champion AKC lines and come with standard shots, dewormings, AKC papers, a towel with mom's scent, their first food supply, and their favorite toy.
The kennel's dogs are paper-trained and have been introduced to an open crate where they sleep with their mother and fellow litter. The breeder goes above and beyond to ensure that the parents are also health-screened for their eyes, hips, knees, and ears so that the litter inherits the best possible traits from their parents.
Bountiful Havanese sells their dogs for a fixed price of $2,000. You can select your puppy in the order in which your deposit is received. They accept $500 deposits to hold your puppy and add you to their waiting list, and this security deposit is non-refundable. However, if the timing or selection of puppies is not yet desirable for you, they can be transferred to a future litter.
The breeder also offers delivery options, with fees ranging from $500 to $850 depending on the delivery company. You may pick up your new family member once it has reached the age of eight weeks and received its first vaccination. Furthermore, they provide a detailed contract that ensures your dog is in good health, free of genetic diseases, and has received proper training. The kennel also provides a one-year guarantee.
Bountiful Havanese Details
4. Utah Havanese Puppies
Utah Havanese Puppies is a part-time breeder devoted to breeding the healthiest Havanese dogs with a lot of love and care. They treat their Havanese dogs as members of their own family and are very helpful in making the puppy transition from their home to yours easier. The kennel strives to breed the perfect companion dog by combining personality,  appearance, temperament, and health, following AKC breeding standards.
They take great pride in their industry reputation and are confident about the health guarantee they provide for their puppies. Before they find their new home with you, the breeder ensures that their dogs are completely paper trained and begin crate training. Furthermore, they offer shipping options and have shipped to states countrywide.
Utah Havanese Puppies Details
5. Angie's Havanese Puppies
The sole goal of Angie's Havanese puppies is to provide you with a healthy, beautiful puppy with an excellent temperament that is affectionate, loving, and playful. They only breed adults with excellent genetics and specific physical characteristics. Their dogs come with both AKC papers and a health guarantee.
Any dogs you purchase will also have received their first series of distemper and parvovirus shots before they come home with you. If you wish to buy one of their puppies, you must put down a deposit so they can hold it for you. In addition, If you want to have the first pick from any future litter, you can contact the breeder before a litter is due or even before one of their mothers becomes pregnant.
All of their dogs are potty trained, and the breeder is happy to walk you through the process of caring for and training the puppies. The breeder also claims their puppies are of show quality but sold at pet prices. The puppies are generally of excellent quality and heritage, well-socialized, and likely to have good health, temperament, and behavior. Angie's also offers nationwide shipping options.
Angie's Havanese Puppies Details
6. Steal Your Heart Havanese
Last on the list of breeders with Havanese puppies in Utah for sale is "Steal Your Heart Havanese." Offering between $2,000 to $2,200, the breeder guarantees that their puppies will be comfortable with animals and humans of all ages.
Additionally, they receive extensive potty, collar, leash, and kennel training, so you'll face minimal trouble during the housewarming process. Steal Your Heart emphasizes the health and wellbeing of their puppies. All their litter has their dew claws taken out, undergo deworming, receive vaccinations, and are visited by a vet when they are six weeks old.
As a result, the kennel provides a yearlong health guarantee. The puppies also come with a few add-ons to help you (and them) through the first couple of days, but you should talk to the breeder in advance regarding what these gifts will be for a given puppy. You will have to book puppies well in advance and only be allowed to take them home when they're over two months old.
Steal Your Heart Havanese Details
How to Choose a Havanese Puppy Breeder in Utah
If you are new to buying puppies, your first instinct might be to focus on the puppy's color, coat, appearance, and price. It would behoove you to consider instead the breeder you are sourcing from. Getting the right breeder is likely to land you not just a beautiful, healthy puppy but one that is less likely to be unruly and will take less time to train. Reputed breeders are experts at ensuring a dog is at its best, reducing the money you have to spend on the dog in the long run.
To learn more about breeders and how to choose them, consult our list of criteria below:
Health practices: A healthy puppy isn't just a physically fit dog, but one that will be happy and deferential to you and your family. Moreover, veterinary costs can run high if your dog hasn't gotten vaccines or been dewormed early on.
Breeding standards: Many people misguidedly believe that breeding processes don't matter, but you'll understand the difference if you ever experience the convenience of a dog from a champion bloodline. They are the finest examples of the breed.
Environment: Although dogs are recommended to be afforded plenty of space while growing up, many breeders keep theirs in small backyards or cages, which can be detrimental to the animal's growth if overdone.
Genetics: Many breeders undermine the importance of good genes for dogs, but this can never be overlooked. Genes pass on debilitating or deadly diseases and play a role in the dog's personality.
More Important Information About Havanese Puppy Breeders in Utah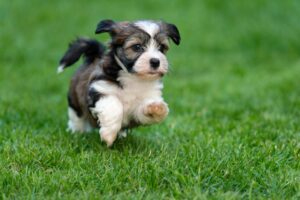 The criteria above are just a part of why it's essential to find a reputed, trustworthy breeder before purchasing a dog. A good breeder can teach a dog to be obedient, loving, and docile when needed.
A breeder of some repute will also ensure that the dog is AKC registered and tested by the Orthopedic Foundation for Animals (OFA). If the dog you're looking to buy doesn't have these certifications, you might want to look for other breeders.
Avoiding puppy mills and similar unethical backyard breeding businesses is also critical, as buying a comparatively cheaper puppy from them will cost you a lot more in the long run in terms of vet bills and replacing anything the untrained dog may end up damaging.
Conclusion For "Havanese Puppies in Utah"
A Havanese puppy is the kind of dog that will charm you and make for a loving and entertaining presence in your life. If you're still unsure what kind of dog to get, we hope that reading this article on Havanese puppies in Utah and its many sites will make you more inclined to opt for this breed.
If that becomes the case, you can consult our list and find the best match for you without having to look them up yourself.
For more guides similar to this list of breeders with Havanese puppies in Utah for sale, you can check out:
Before you bring home a Havanese puppy from a breeder in Utah, you can learn more about the breed by watching "Havanese – Top 10 Facts" down below: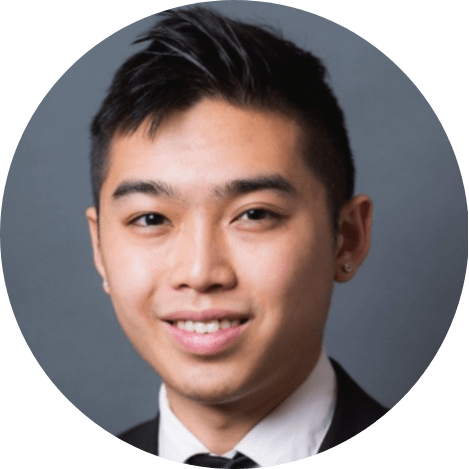 Andy is a full-time animal rescuer and owner of a toy doodle. When he's not saving dogs, Andy is one of our core writers and editors. He has been writing about dogs for over a decade. Andy joined our team because he believes that words are powerful tools that can change a dog's life for the better.
Why Trust We Love Doodles?
At We Love Doodles, we're a team of writers, veterinarians, and puppy trainers that love dogs. Our team of qualified experts researches and provides reliable information on a wide range of dog topics. Our reviews are based on customer feedback, hands-on testing, and in-depth analysis. We are fully transparent and honest to our community of dog owners and future owners.