Have you been searching for German Shepherd rescues in Orange County, California, to adopt your new best friend? If so, you would be glad you found your way here. We have listed down the best ones you can easily place your trust in.
It is also great to know that you have chosen to support a rescue instead of an unethical puppy mill. However, before adopting a large breed dog, you should consider whether or not you are in a position to commit to the care of a large breed dog for the rest of its life.
German Shepherds have an average life span of 12-13 years. Therefore, you need to consider where you will be in your life 2, 4, 6, or 10 years from now and will you be in the position to be still able to take care of them properly.
Before scrolling down this list of German Shepherd rescues in Orange County, you can check out these other recommendations from our team at We Love Doodles: Best Dog Rescues in Indiana and Best Great Dane Rescues in Indiana.
Find a German Shepherd Rescue Near Me in Orange County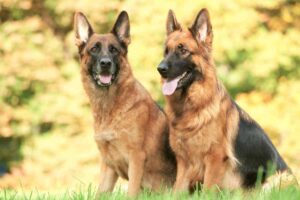 As a highly intelligent breed, they require a lot of mental stimulation in addition to physical exercise. If you think adopting a German Shepherd is the right decision, go through the list of rescues below to see which one you would like to adopt.
German Shepherd Product Recommendations: Best Muscle Growth Supplements For Dogs and Best Harness For a Tie Out.
1. German Shepherd Rescue of Orange County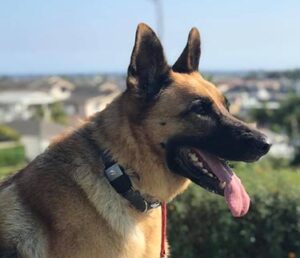 First off, in our list of German Shepherd Rescues of Orange County, California is an entirely volunteer-driven, public-funded organization called German Shepherd Rescue of Orange County. Owners surrender approximately 50% of their rescued dogs for various reasons.
The rest of the 50% of the dogs are plucked from public animal shelters throughout Southern California that has given up on them due to limited space or resources. This pet rescue in Orange County, California, is committed to reducing pet overpopulation.
Therefore, they do not allow unaltered dogs to be adopted and ensure that all their dogs are spayed or neutered. To fill out their online adoption application, click the link to the website below. Their adoption fee for purebred puppies is $495. For mixed puppies and adult dogs, it is $395. To look at the dogs they currently have available for adoption, follow the link provided with the link below.
German Shepherd Rescue of Orange County Details
2. Coastal German Shepherd Rescue
Coastal German Shepherd Rescue is a non-profit 501(c) (3) public charity dedicated to recovering and rehabilitating abandoned German Shepherds. This volunteer-based, no-kill pet shelter believes that all dog lives matter and are equally worthy of care.
In addition to providing a safe space for these neglected animals to recover, they also make efforts to raise awareness about the ever-worsening issue of pet overpopulation. Some ways they do so are by providing education, training, spaying, and neutering services.
They work very hard to match every dog with an adoptive family that will provide it with a safe and loving permanent home where it can live comfortably for the rest of its life. They charge an adoption fee of $375 for adults and $500 for puppies. To look at their list of available dogs, click the link below.
Each dog adopted through this pet rescue in Orange County, California, is spayed or neutered and microchipped before being allowed to be taken to its home. These dogs also receive DHPP and Rabies vaccination shots.
To apply for adoption through Coastal German Shepherd Rescue, you must fill out their adoption application with your relevant information. Visit the links provided below to learn more about them.
Coastal German Shepherd Rescue Details
3. PetEmber
PetEmber is a non-profit, tax-exempt animal rescue organization in California that operates through a growing foster-based network. They have partnered with the PetSmart charities, Subara of America, Adoptapet.com, and the Petfinder Foundation that aid in the recovery of their rescued pets.
Their team of volunteers and foster families are highly dedicated to diminishing the number of animals that become homeless or are euthanized annually in high-kill shelters. The rescued animals are kept in foster homes for extended periods until they receive all the basic medical treatments and training necessary before adoption.
PetEmber makes sure that every rescued dog receives full booster doses of vaccines, deworming treatment, fecal testing, heartworm prevention medication, flea treatment, and mandatory spay or neuter treatment.
They also obtain the necessary training for domestication, including exposure to household sounds, children, and diverse breeds of dogs and other animals. To apply online for adoption through PetEmber, click the link below. In case of further inquiries, reach out to their team through the contact information provided below:
PetEmber Details
4. Happier Tails Rescue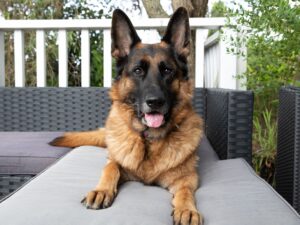 Happier Tails Rescue is a non-profit, no-kill rescue shelter based in Southern California that provides unwanted, abused, abandoned, and red-listed dogs a second chance at life at high-kill shelters. They operate through a foster-based system connecting rescued dogs with their permanent loving homes.
This pet rescue understands the magnitude of the responsibility of owning a pet, which can be very daunting for first-time pet owners. Therefore, they offer a Foster-To-Adopt (FTA) program that allows potential adopters to keep the dogs at their homes for a one-week trial to assess if they are a good fit.
They generally charge an adoption fee of $450 for puppies under 12 months of age, $350 for adult dogs aged 1 to 6 years, and $150 for seniors above seven. The cost, however, varies according to each dog's specifications.
Military personnel receives a special $50 discount after providing proper identification. Adoption applications are linked separately to each dog's profile. Click the link below to view their list of currently available dogs.
Happier Tails Rescue Details
5. German Shepherd Safe Haven
Last on our list of the best German Shepherd rescue in Orange County, California is a 501(c) (3) non-profit, a public charity known as the German Shepherd Safe Haven. They are dedicated to the mission of rehabilitating dogs, with 90% of their rescued dogs taken from high-kill shelters and the rest 10% from pet surrenders.
Each dog at this pet shelter goes through a mandatory 2-3 week health and behavior evaluation period. They are given up-to-date vaccinations, microchipped, and spayed or neutered during this period. The first step in the adoption process involves filling out an online adoption application, and the entire process can take up to 1 to 4 weeks to be finalized.
They do not operate on a first-come, first-serve basis and will choose to adopt families according to their suitability for the dog. Their priority is always the needs of the dog. Their adoption fee for dogs under 1-year-old is $485, for dogs aged 1 to 6 is $385, and for dogs older than seven years, it is $285.
Potential adopters are encouraged to try out a minimum foster period of two weeks if they are unsure about the dog being a good fit for their family. To learn more about their rules and regulations regarding adoption, visit their website below.
German Shepherd Safe Haven Details
More Information About German Shepherd Rescues in Orange County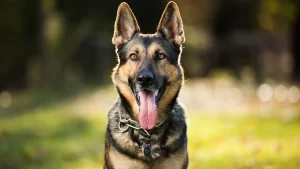 German Shepherds are significantly gorgeous, and it's no surprise that many families fall for them. However, not all of them fully grasp the magnitude of the responsibility that they are taking on and find themselves struggling to care for this high-maintenance large breed dog.
Being unable to manage the needs of their dogs, these families surrender them to rescue centers. There are also several other reasons why these dogs end up in shelters. Often it happens because of a lifestyle change due to a major event like divorce, illness, or career change that renders the family unable to take care of the dog.
The rescues greatly give these abandoned dogs a second chance at a healthy and fulfilling life. Most shelters are usually non-profit, volunteer-driven organizations that rely solely on donations. Therefore, even if you cannot adopt a rescued pet, you should consider supporting these shelters in other possible ways.
Conclusion For The "Best German Shepherd Rescues in Orange County"
Rescues take up pets that have been neglected or abandoned and have therefore suffered a lot. Even in the case of an owner surrendering, dogs go through emotional distress due to separation from the people they bonded with.
The best way to support a shelter would be to adopt one of these rescued dogs and provide them with a loving home they desperately need. We hope the above list connects you with a shelter that can help you find a German Shepherd dog that fits your requirements.
For more guides similar to this list of German Shepherd rescues in Orange County, you can check out:
If this guide helped you with finding German Shepherd rescues in Orange County, you might want to look into this "How To Prep For a Rescue Dog" video down below:
Garrett loves animals and is a huge advocate for all Doodle dog breeds. He owns his own Goldendoodle named Kona. In addition, he volunteers at the Humane Society of Silicon Valley, where he fosters dogs and helps animals. Garrett enjoys writing about Doodles and believes that dogs can teach humans more about how to live than humans can teach a dog.
Why Trust We Love Doodles?
At We Love Doodles, we're a team of writers, veterinarians, and puppy trainers that love dogs. Our team of qualified experts researches and provides reliable information on a wide range of dog topics. Our reviews are based on customer feedback, hands-on testing, and in-depth analysis. We are fully transparent and honest to our community of dog owners and future owners.